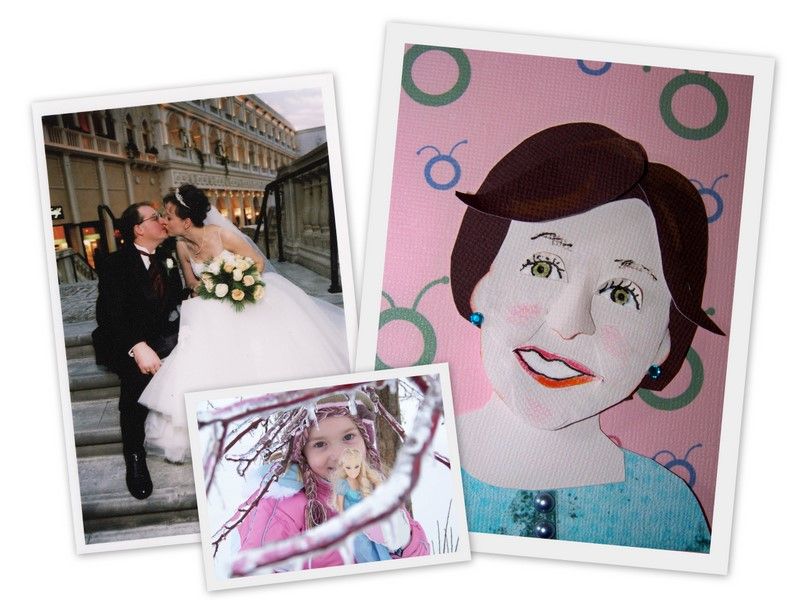 My Avatars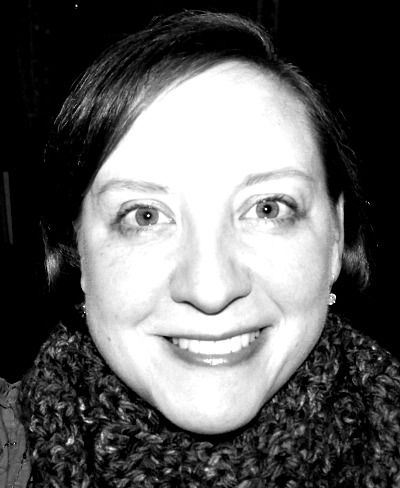 About My Life...
My name is Nadia. I am a 40-something mom to a beautiful little girl and wife to a crazy, brilliant man. My husband is my best friend and my daughter is my role model. Most of my life is dedicated to helping my husband in his business endeavors, creating a magical childhood for my little girl, providing a safe and happy home, keeping us in health insurance and basic necessities, and following the instruction and model of Jesus.

My husband and I have been through so much together. Through it all, we have become closer to one another and to God; more prayerful, more hopeful, and yes, smarter. Not that all of it would I like to go through again, I do though happily accept the tuition we paid for the education on life that we received. The payoff has been the strongest, happiest marriage I know. Hopefully, these life lessons have also made us better parents. We have the sweetest, smartest, kindest, most accepting little girl I have known. She would not say a negative word about someone no matter how they act or how they look. She is our joy and reminds me daily that God loves us!

When I get a chance to do something for myself, I enjoy writing, reading, studying, crafting, and creating keepsakes. OK, I like old TV shows too, but that is on when I am doing those other things.
My newest obsession is my embroidery machine!
I am the unofficial photographer of everything my family does and I love my camera! I used to love cooking *smile* and have quite a cookbook and kitchen collection. One day, when it seems like fun and not work like old times, I pledge to dive back into culinary arts! (Hopefully, this will happen before I am too old to remember this pledge). I have a renewed interest in sewing! There was time when I sewed every stitch of clothing I wore; now my favorite models are 18" tall. My daughter has made me love sewing again! I have a fabric, trim, button, and notion collection worth fightin' for after 17 years working at Baer Fabrics! Now my favorite tools are my embroidery machine, my sewing machine, my laptop, my camera, my Cricut, and my Xyron.

My sewing room is also my craft room, and it happens to be our office as well. I have packed stuff into that room like hillbillies moving to a new town on a pickup -- packed in, tied on, hanging out, and stuffed full. One day I will have my own space again... hopefully!

We used to travel quite a bit and hope to do that again... this time to share our favorite places with our little girl. From cruising through the lush blossoming mountain highway on Oahu to twisting along the rocky cost to San Luis Obispo to visiting Death Valley in bloom to race walking the strip in Las Vegas to visiting historical St. Louis to crashing political dinners near Amish country to checking out Mustang Island, Vero Beach, Myrtle Beach, Virginia Beach, to renting a speed boat in Lake Powell, to driving through the mountains at Zion National Park and shopping in Springdale, to Disney World at Christmas.... wow, I could use a vacation right now! So many more places racing through my memory... yet none even match the wonder my life has now that we have our little girl.

I pray that life always has this sweetness, no matter what circumstances we find ourselves in. I pray the same for you and your family.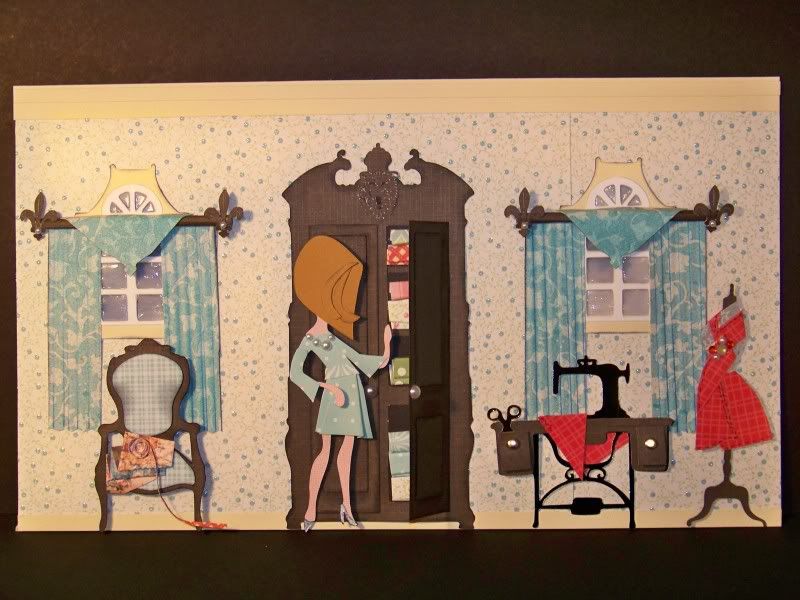 About My Crafts...
I am a paper crafter whose first love is fabrics! I work as a bookkeeper and secretary for my husband's businesses, though I have a degree in Fine Arts. For a time, I created juried art dolls that sold in galleries with the "Kentucky Crafted" certification.

Until recently, my Cricut and work with paper have largely been for package decoration or simple cards. It is only recently that I realized that I could really diverge from the art on the cartridges to get the image I wanted. I do so primarily by manually cutting away or adding to the paper die cut form. Each project that I complete helps me to learn a bit more. By adding detail, even when they are not altered and simply cut as rendered, the scene is so much more interesting to me.

The wonderful thing about crafting with paper and glue (as opposed to fabric and stitches) is the time frame. I can complete a vignette from conception to completion in two to eight hours. Compared to working in cloth, this is amazing! Working in paper has also proven to be so much less expensive. I can purchase a $300 Alencon lace to sew, or I can create, photocopy, or stamp a similar image for next to nothing to use for paper crafting.

My primary interest in using my Cricut is to have fun! I get the biggest kick out of creating little vignettes, and have so enjoyed the reaction from other Cricut enthusiasts! The ease and speed of using die cut forms keeps it fun for me! I am so fortunate to have met and befriended other ladies who have similar interests with kind hearts and generous spirits.