Pin It
Valentine's Day has been major holiday in our family for as long as I can remember. My mom's birthday is February 14, so we have always celebrated BIG on that day-- and continue to do so even now! Pink and red, heart-shaped foods, pink drinks, Valentine-y outfits, presents for everyone, a Valentine tea, and parties are still the norm at our house! For my daughter's Valentine gift, I made a little outfit for her doll. I love finding new ways to use my Cricut machines and cartridges! This present, gift bag, garland, card (and mini card) gift-set is also my entry for this month's
Cricut Circle Blog Challenge: Share the Love!
For the crafty details:
The
card
is made from two cuts from Better Together and a built-in Imagine shape, floodfilled with a pattern from JT. The bear was cut at 3-1/2"; the rounded square was 6"; the hearts were 1". Extra hearts were folded and glued in the centers only for a little dimension. The bear has been popped up 1/2".
I also made a
doll-sized card
... and a garland made with the extra hearts I cut. Doll-sized cuts: card folded is 1.75" x 1.875"; hearts .3"; bear 1.5".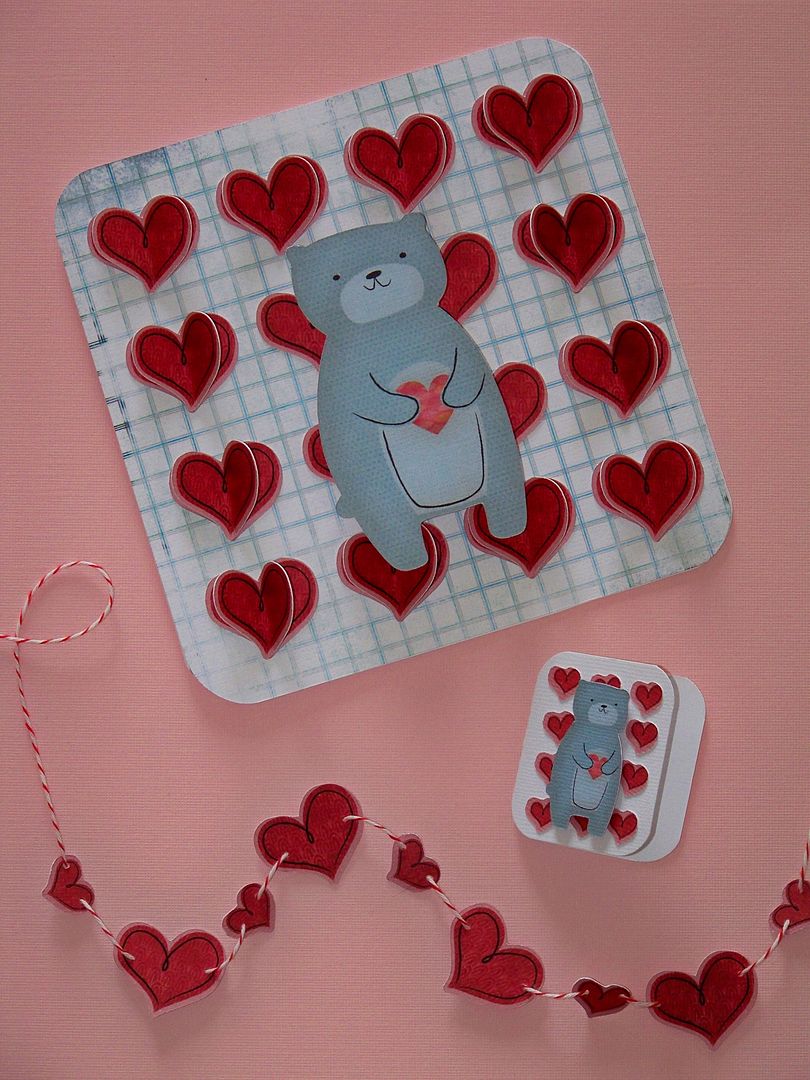 I used the tiny 3/16" Martha Stewart hole punch and an upholstery needle threaded with bakers twine to attach the hearts into a
garland
. Garland hearts are 1" and .5".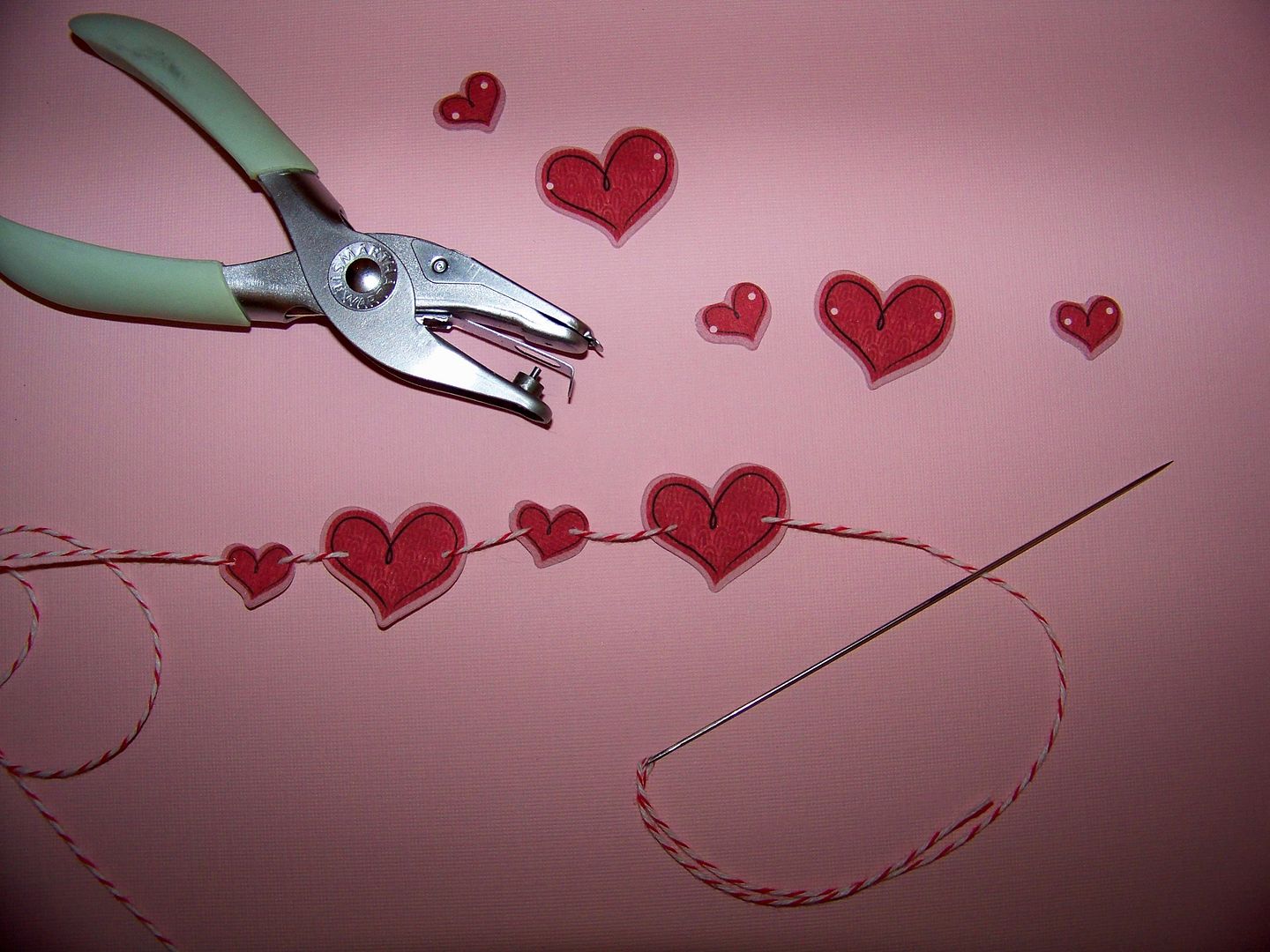 The
gift bag
is simply embellished with the same heart cut from Better Together at 3".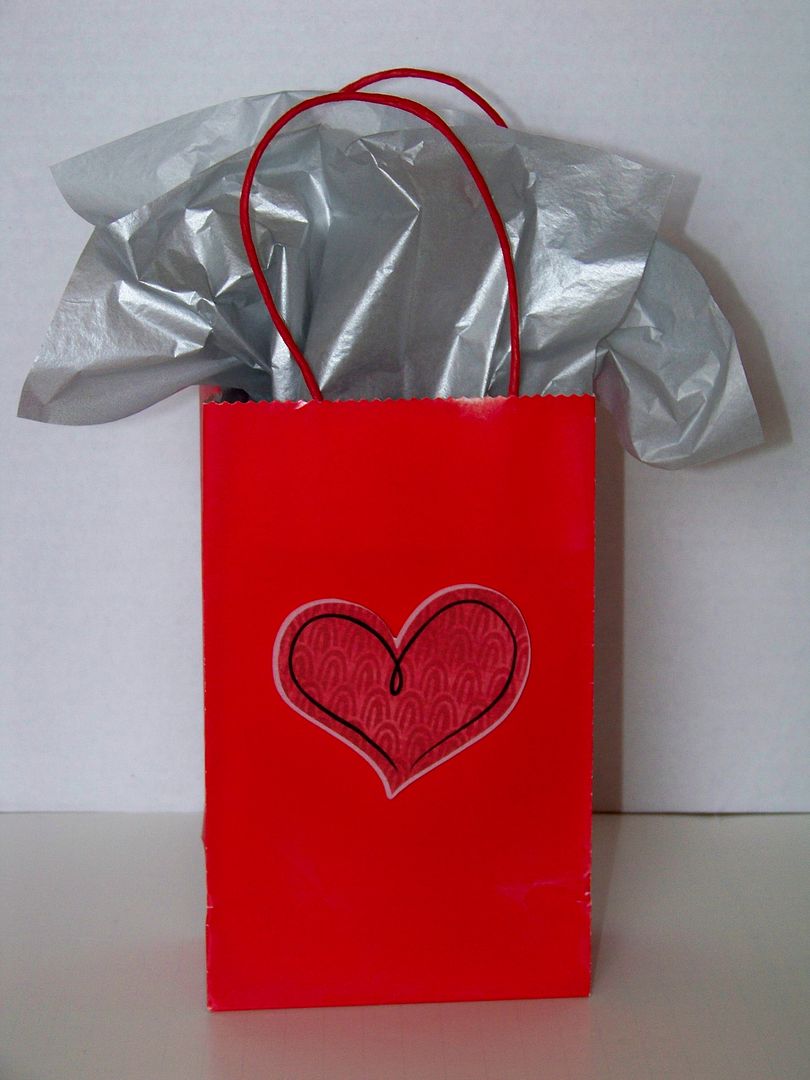 The
doll outfit
used the same Imagine cuts to keep continuity.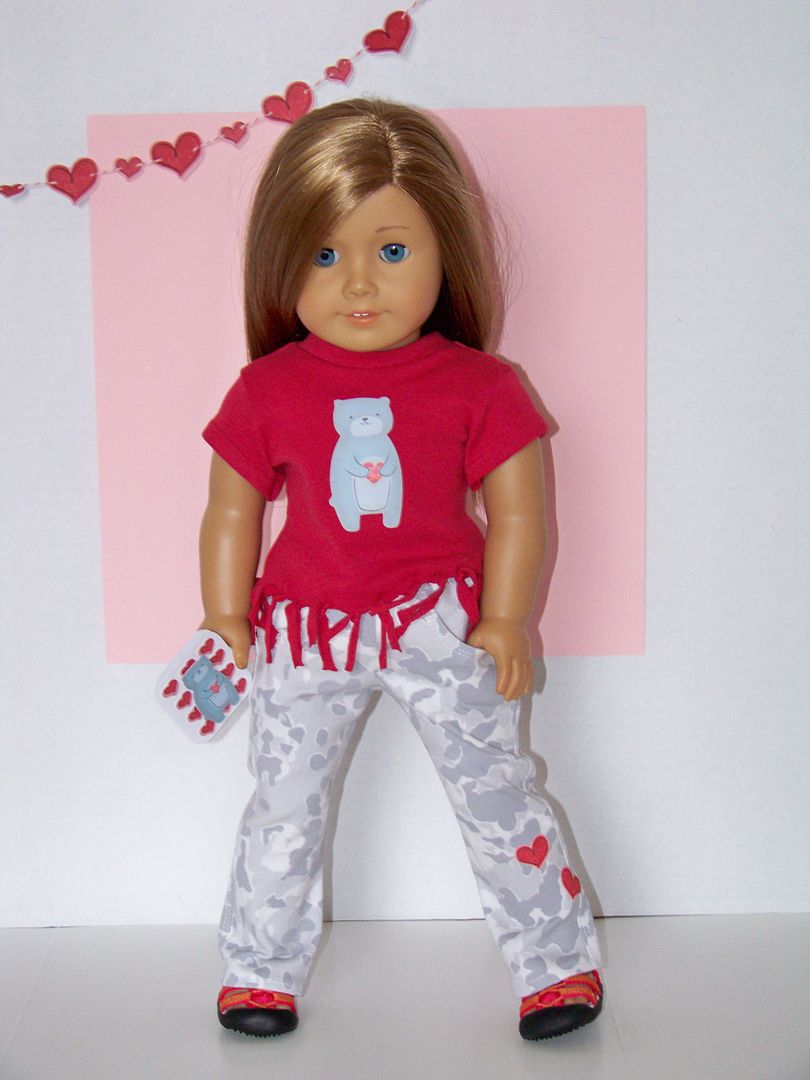 The
t-shirt
features an image from the Imagine cartridge Better Together (cut at 2-1/2"), printed on Avery's Printable Cotton. I love this product for use in the Imagine. Instant iron-on image! One tip: be sure to use a new, sticky mat! I made the shirt using the Liberty Jane
T-shirt Variations pattern
. I received an email from my daughter's favorite clothing store, Justice, that featured a trend in fringed t-shirts. (Why are elementary-school girls so obsessed with that store??!!) I think if Piper sees a display at Justice with this look, she will think it is cool that she has this for her doll...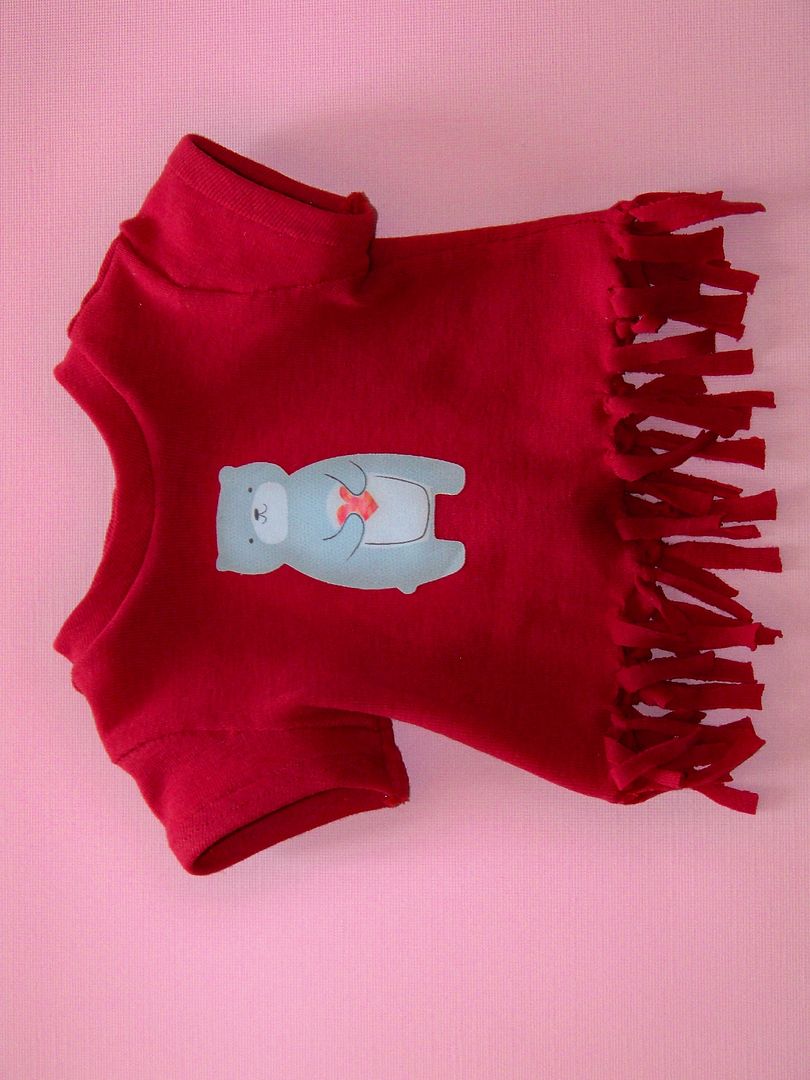 The
jeans
are upcycled from Calvin Klein jeans we found at a thrift store. I have been working on designer doll jeans for my new Etsy store, which I will tell you about in a bit. The pattern is altered from Liberty Jane's
Jeans pattern
and includes lots of topstitching, real working pockets, and a mock fly. This print worked well because it was a small scale so it was the right scale on the doll!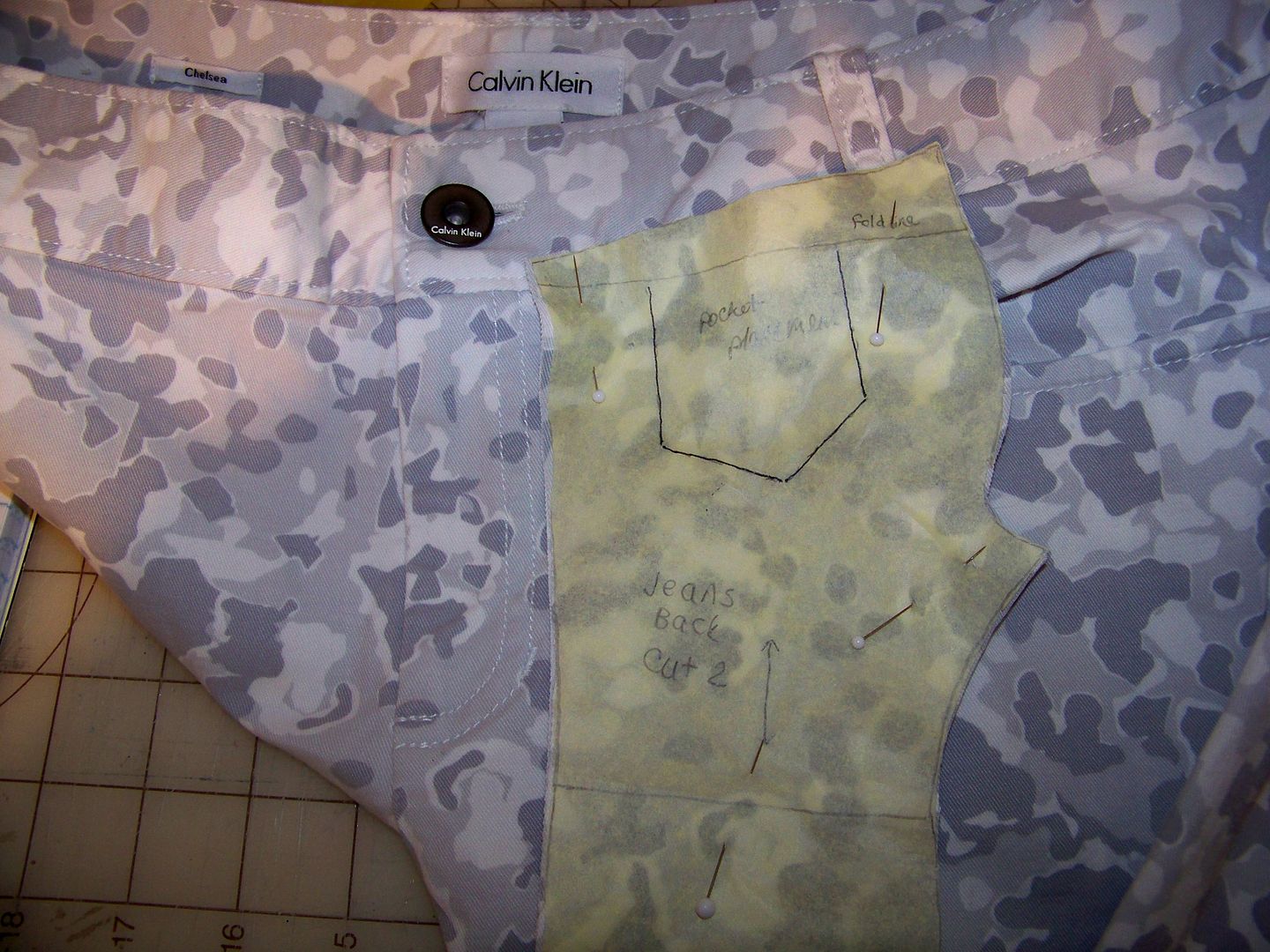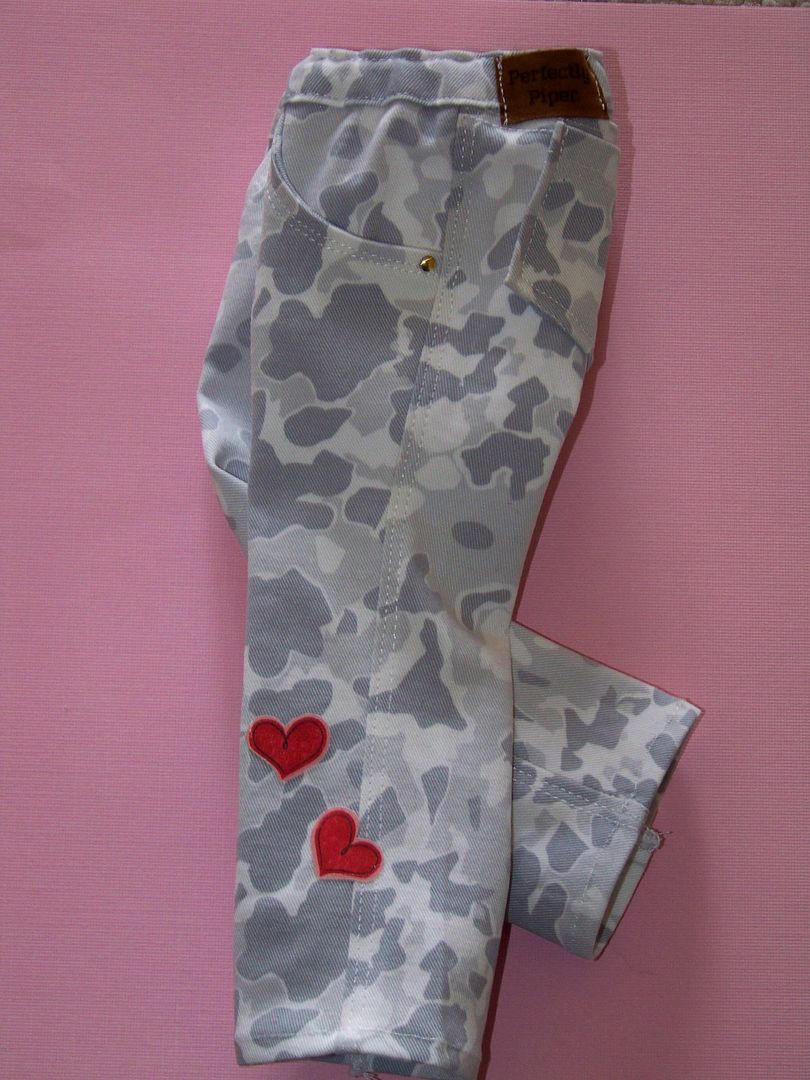 The hearts on the leg are the same repeated heart motif from Better Together, a separated layer printed and cut at .7". I used fusible studs to create the look of rivets on the front pockets and created a tag for the back waistband on suedecloth....just like real jeans!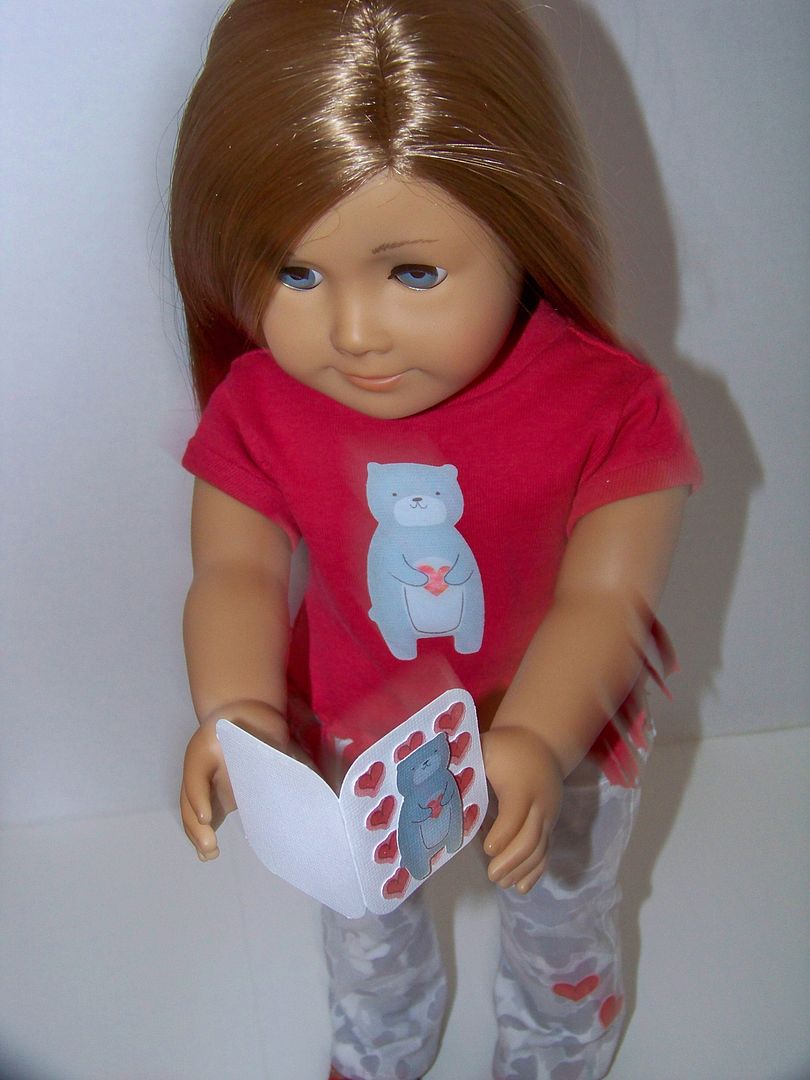 I think Piper is going to love this-- it is a total surprise as this whole challenge was completed yesterday while she was in school. Something about the doll-sized card cracks me up... but then I might be too immersed in the whole "doll thing" right now! And... it really points to one of the things I love about my Cricut machines: I can change the size instantly to make miniatures. The Imagine artwork makes it so incredibly FAST to do too!
So... I mentioned that I was working on doll clothes for my new Etsy shop... My daughter and I have been having such a fun time with a new little doll clothes venture we have started together, Perfectly Piper Doll Couture!

It has just been a fun way to spend time together crafting while getting her excited about sewing (we start that this summer!) ...and making a little money for her activities. Piper has a creative fashion eye (and is a brutally honest supervisor) and I am a hard-working seamstress elf. Although I think I am a fast worker, the Piper tax requires that Piper get copies of her favorite styles (which is all of them), so the shop is filling, but at a slow pace! You can find us at...
Perfectly Piper Studio Etsy shop, perfectlypiperstudio.etsy.com
Doll blog, perfectlypiper.com
Perfectly Piper Doll Couture Facebook page
We have had a great time shopping for fabrics... even finding some special fabrics at thrift stores to upcycle. This is Piper on a recent "thrift run" helping me search for suede. She is awesome at finding treasures!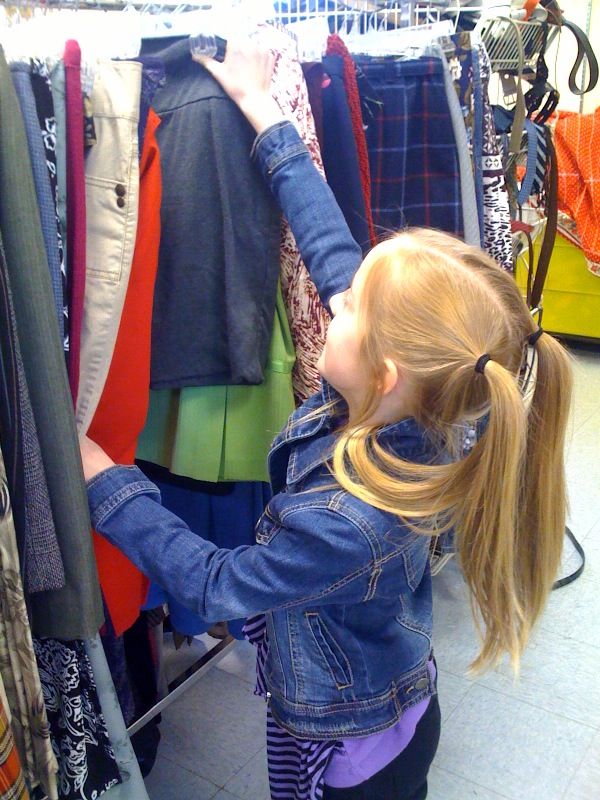 In case you were wondering.... this blog, With Glittering Eyes, is my favorite project so I will continue featuring my papercrafting, sewing, loom knitting, and Yudu-ing here! And I am trying to participate in more Circle challenges --I have missed getting to do those!