One of my daughter's little BFFs has a birthday on St. Patty's Day so I came up with a little gift bag for her with a birthday leprechaun.
I keep on-hand 7-1/2" x 10-1/2" kraft paper gift bags-- that was my base. (That is the measurement minus the handles.) I cut the jumping leprechaun from Simply Charmed (page 32) at 7".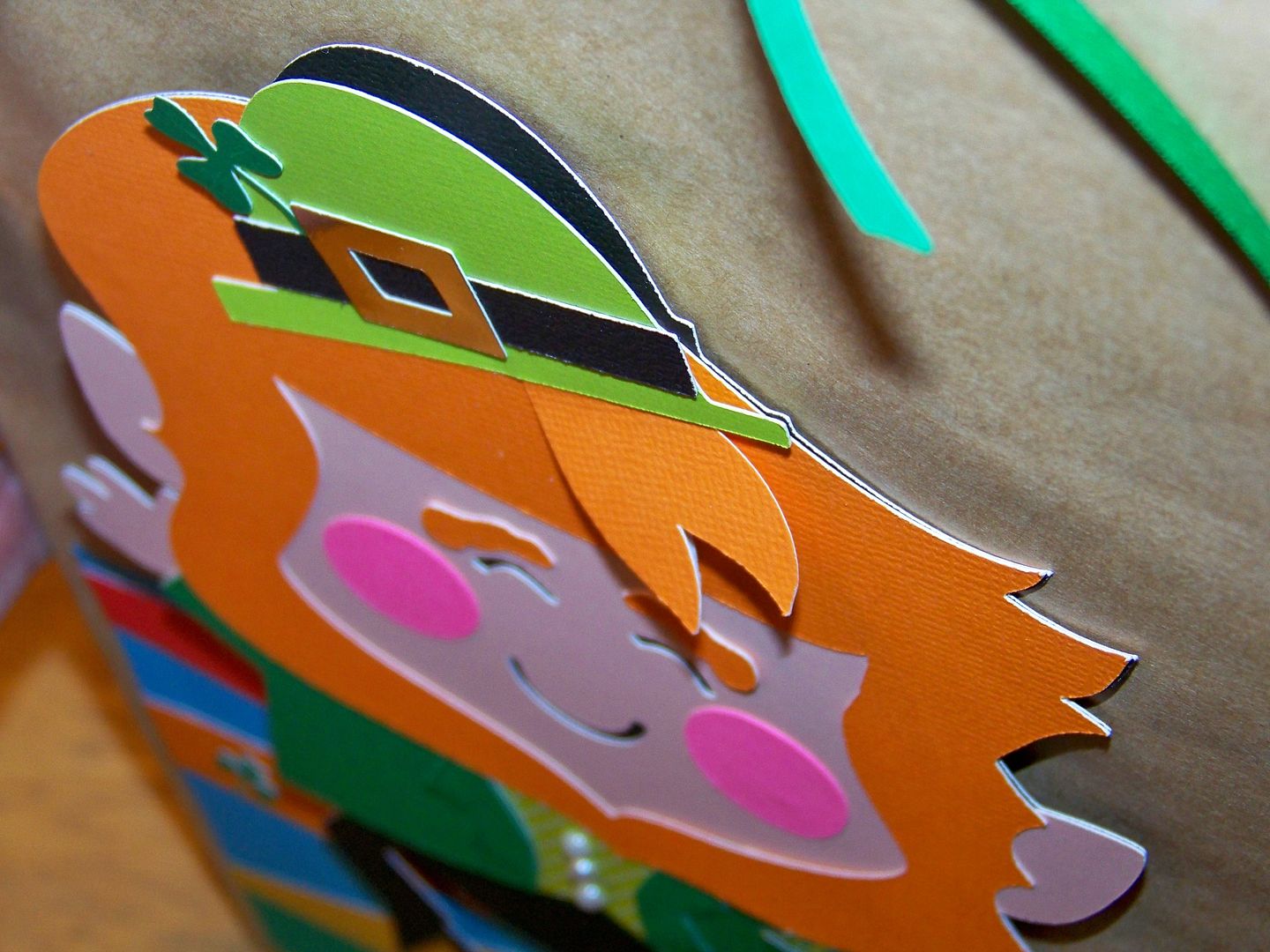 The thing with a big cut is that you kind of have to add extra details and pop up some elements to keep the die cut from flattening out. For this little guy, I hand-cut an extra lock of hair. I glued it flush on the 'scalp end' and popped it up with 1/8" pop dots on the 'curl end'. I also popped up his little hat and added a shamrock to the hat band cut from A Child's Year (page 31), cut at 3/4". I added a vest layer to his outfit but cutting two jackets and cutting one away so that I could layer them and see the second layer, like a vest. I added adhesive pearls for vest buttons. I hand-cut lapels for the top layer, the jacket, and added a breast pocket and pocket square.
To make him a 'birthday' leprechaun, I cut a little cupcake from Something to Celebrate (page 22) at 1". I only cut the first two layers since it was so tiny. I cut a "9" candle from the same cart (page 30) at 3/4". I hand-colored (with pencils) the flame and wick.
To give him a "place" to exist, I trimmer-cut rainbow-colored solids and layered them to create a ground and horizon line. I placed a couple of tiny shamrocks, cut from A Child's Year at 1/2". I popped the leprechaun up with 1/8" pop dots to lift him off the surface a bit.
Lastly, for a tag, I cut a last shamrock, also from A Child's Year, at 3-1/4", and tied it on with 1/8" ribbon.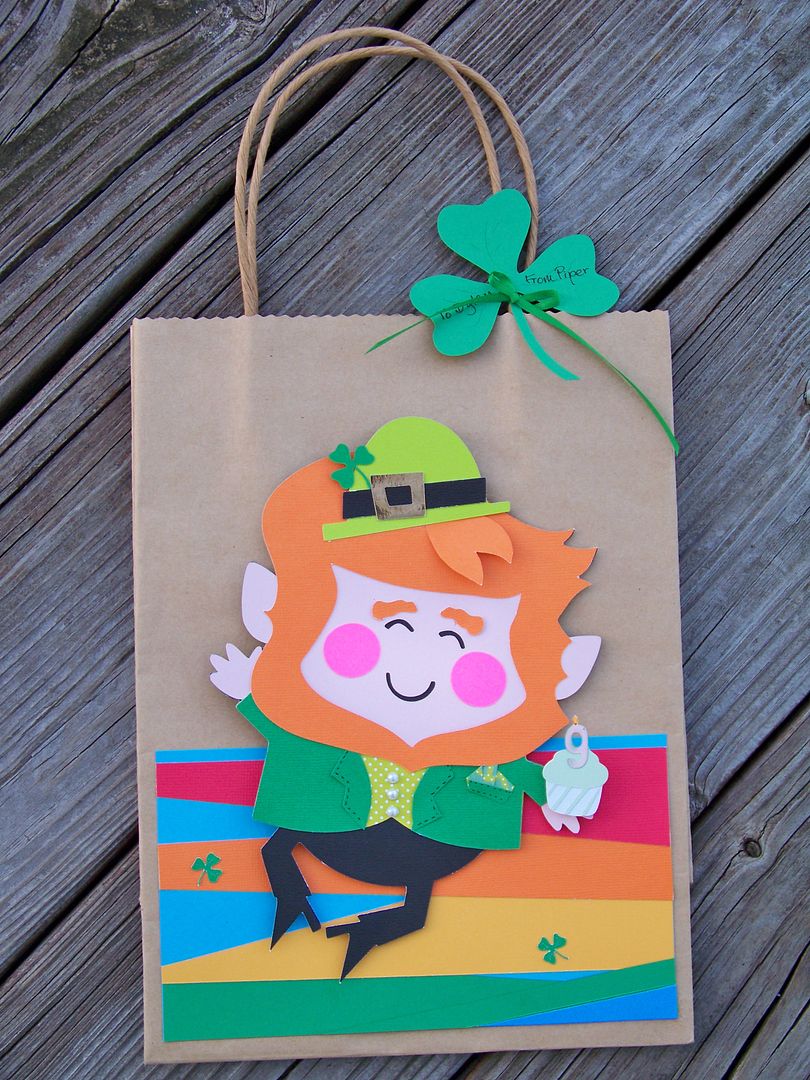 Lately, I have taken a little inventory of my Cricut cartridges and, as you have also probably figured out, there are many repeating icons among them! I used to 'need' all the cartridges and came pretty close to getting them all before last autumn. The good thing about this economy, hopefully there is a silver lining, is that many of us have gotten a chance to re-prioritize and to be more creative! So... if you don't have the cartridges listed above, you can find shamrocks on the following cartridges that you may have:
Create-A-Critter 2
Designer's Calendar
Elmo and Friends Holiday
Give A Hoot
Imagine More Cards
Celebrate with a Flourish
Paper Doll Dress Up
Phrases
Spring Fever
Holiday Cards
You can find leprechauns on the following cartridges that you may have:
CCR Exclusive: St. Patrick's Day
Teddy Bear Parade
Paper Doll Dress Up
A cupcake image can be found on dozens of cartridges. This is just a sampling:
A Child's Year
American Alphabet
Best Images of 2006 and 2009
Birthday Bash
Create-A-Critter 1 and 2
Storks Delivery
Divine Wedding
Doodlecharms
Elmo's Party
Every Day Paper Dolls
Hello Kitty Greetings... and the list goes on and on!!!!
Numbers can be found on any cartridge with font of course.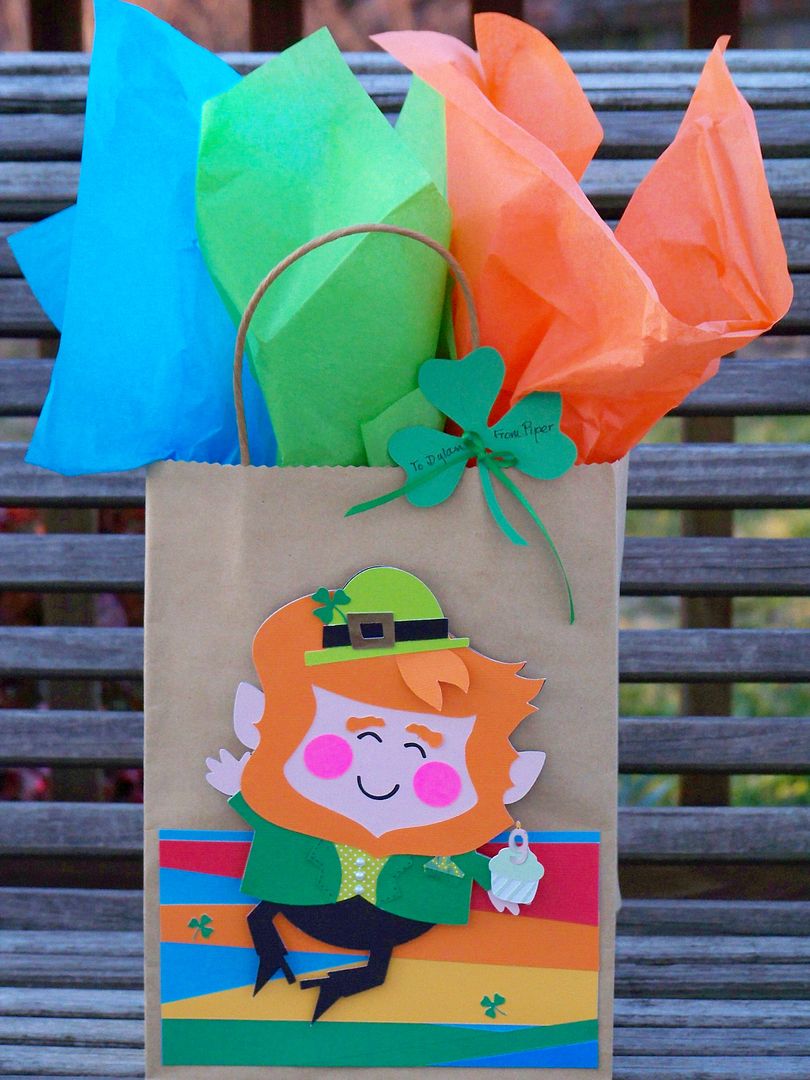 Thank you for checking my post today! You can always find my blog on:
To see many of my other paper projects, check out My Project Gallery (click here).
To see my previous St. Patrick's Day projects, click here.