What a fantastic year 2015 has been so far! The only sad part is that my little blog has been neglected, but what better day to share gifts made in love than on Valentine's Day?
This holiday has always been celebrated in a big way in our family because it is also my mom's birthday! My mom always made it special because it was fun for her and I have continued the tradition, although I have given up on making pink, red, and heart-shaped foods after repeated requests. Apparently, pink mashed potatoes and heart-shaped mini meatloaves just sent them over the edge a few years ago. (I know, I don't understand what the problem was either.) Short of that, I do try to make it fun like my mom made it for us!
I know that with a soon-to-be-eleven-year-old, my days of making stuff for her dolls are not going to last much longer, so I took full advantage of the fact that my daughter still gets giddy when she receives something for her dolls.
This dress was made from Simplicity 1220. The fabrics, piping, and ribbons were purchased at Hobby Lobby.
My daughter is an American Girl Doll enthusiast, treating them like real living people. I thought it would be fun if all 15 gave her doll-sized Valentines. I used printable Valentines from Lettering Delights and created envelopes using the Artiste cartridge and my Cricut Expression.
Each unique card was signed by each doll by name, placed in an envelope, and put in a little plastic mailbox I found at Target in the dollar section.
I created little hand-cut stamps and hand-cancelled each one.
My daughter was adamant that she would make the Valentines for her classmates at school so she used punches to create her own tags for mini chocolate boxes.
She did let me do her teacher's Valentine. I simply bought a box of chocolates and added paper flowers, ribbon, and glittery hearts to the top.
To make the flowers, I used Art Philosophy on page 69 of the handbook to make scrolled roses at 4-1/2", 4", and 3". (The sizes are the height of the cut). The petal flowers were made using the scrolled flower on page 68 at 2" and 3". The round flowers were cut using the scrolled flower shape on page 68 at 2". The hearts and tag were cut using a punch.
To make my mom's birthday card, I used an SVG I purchased from SVGcuts. You can find that file by clicking
here
. I used the writing feature on my Cricut Explore to write Happy Birthday on the banner and to write on the envelope with a Pilot Precise V5 pen.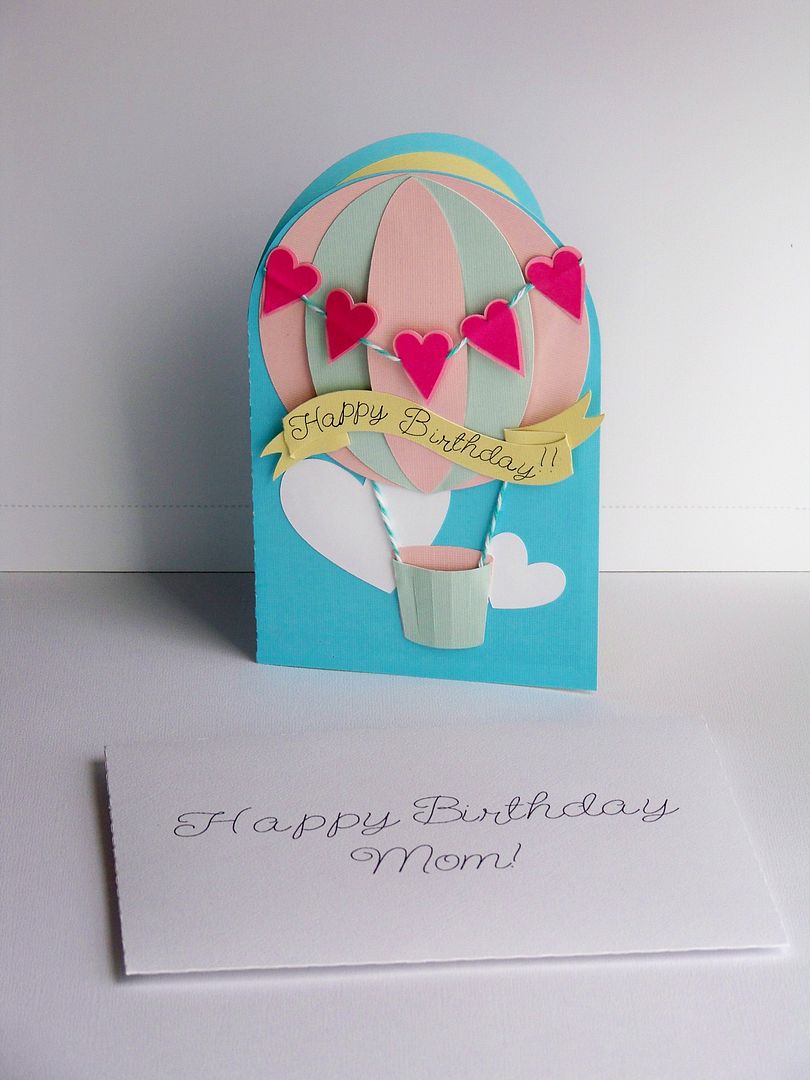 Click here for this file.
For my mom's Valentine card, I used a different file from SVGcuts. This mailbox file and several others are free with a $10 purchase at the time that this blog was published. Use code FREEGIFT and pick some stuff off your wish list from that company!
Click here for this file.
I used the pen feature to write on the back of the card and on the envelope.
For the ballerinas at my daughter's ballet school, we simply added little tags to mini chocolate boxes. These were so easy using the Art Philosphy cartridge for the shape (page 69 in the handbook and cut at 1-1/4"), a Pilot Precise V5 pen, a dingbat from a free font at dafont.com for the little ballerina, and a heart from my Cricut shapes in Design Space.
Lastly, I created a heart card for a correspondence that was sent during Valentine's week. This was also a file from SVGcuts. I love this layered rose for all kinds of occasions! I used the writing feature for the inside sentiment and for the mailing envelope.
Click here for this file.
I got a nice crafty break doing these projects for our Valentines! I am off to deliver early morning Valentines before finishing the last day of a busy trade show. I hope you are having a great 2015 and sweet Valentines's Day with folks you love!
Quick Links:
Hot Air Balloon Card -- click
here
.
Mailbox with love letters box card -- click
here
.
Layered rose card -- click
here
.