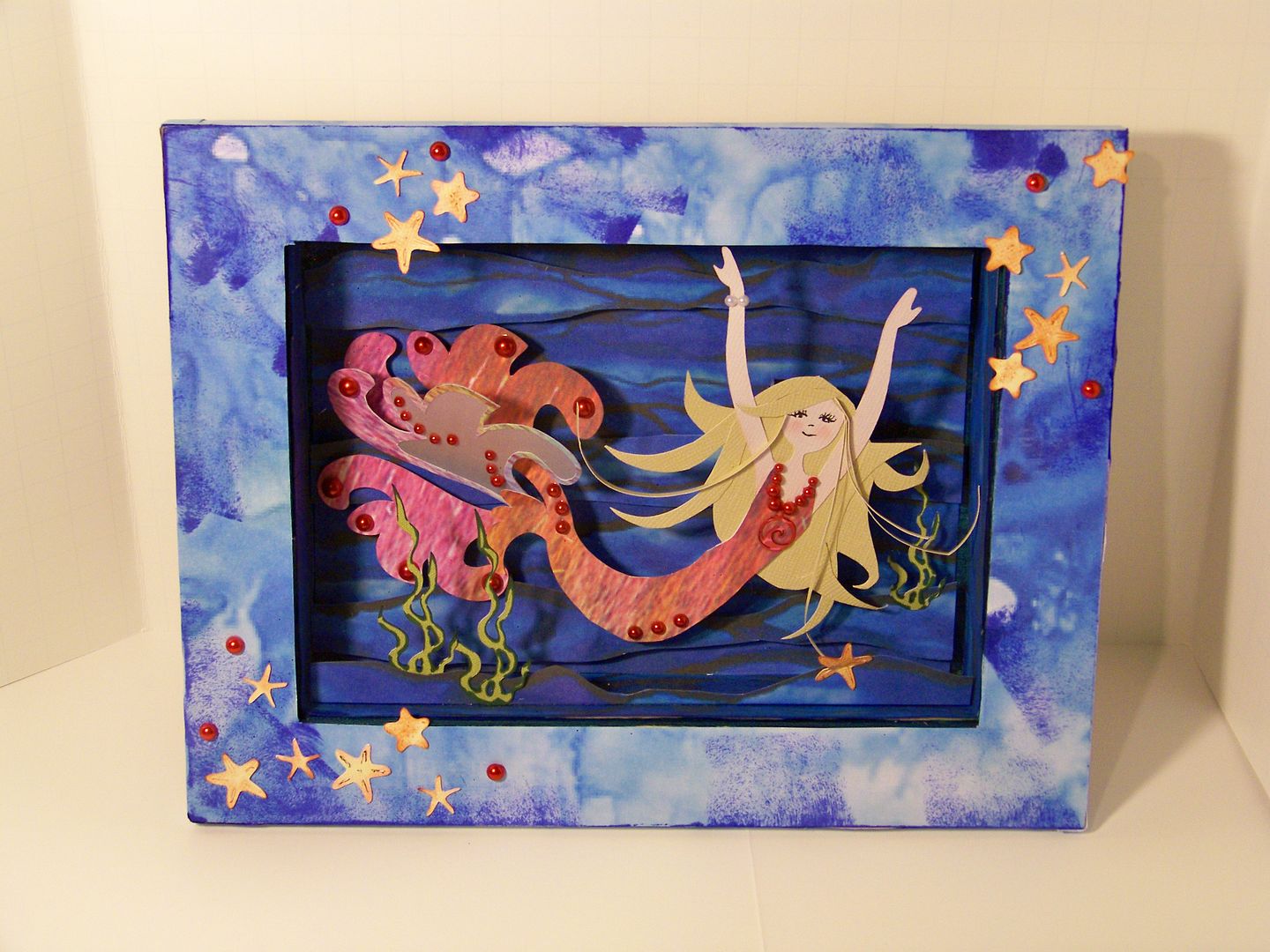 This is my entry for the April Monthly Challenge: Reuse, Repurpose, Recyle.
Mermaids have been swimming in my mind. I have been doing a little surgery to combine fish and figures to find a mermaid I liked. Not yet happy with the results, once I read the requirements for the April Monthly Circle Blog Challenge: Reuse, Repurpose, Recycle, I knew it was time to figure out the mermaid. I grabbed all my rejects and a little trash too!
I figured out combining the cuts to create a mermaid.
The shadowbox itself is my second recycled/repurposed element. This was headed for the garbage can after getting wet and the original artwork was destroyed. For the purpose of this challenge, I was so glad I had held onto it after so many times wanting to toss it in the trash!
I used a beautiful box lid for the frame of my shadow box (my third recycled/repurposed element), adding extra ink to get some darker areas so that it would relate to the darker paper inside the frame. This covered up the damaged areas on the shadowbox!
The background paper was also a fun way to use a previous mess-up. That paper was actually fabric I found on-line and printed out. Having miss-cut it for another project, I had tossed it aside but was able to use it for this project. I cut additional strips and popped them up to get a little more dimension in the background.
The starfish were cut at 1" from Life is a Beach (page 65).
I also wanted to share a super quick little project that I did on the Imagine:
Thank you for visiting my blog today!