This weekend, I worked on three challenge projects that go together. I wanted to make a special gift for a friend who has helped me this past year.
The card, tag, and basket are challenge projects I have created to match!
The Circle Blog's Weekly Challenge #29: Handmade Flower Challenge piqued my interest because I love making dimensional flowers. I have played a bit with Mother's Day Bouquet and decided that it would be fun to cover an object with flowers. I have some leftover metal buckets from Christmas that I purchased for $1 at Target.
I cut TONS of flowers using that cart and flood filling them with colors from Nursery Tails. After I made a few test cuts, I decided on several that I liked best.
I was so glad I had this chart once I decided to make additional flowers for a card and tag!
I inked, glittered, and added pearls to accent them.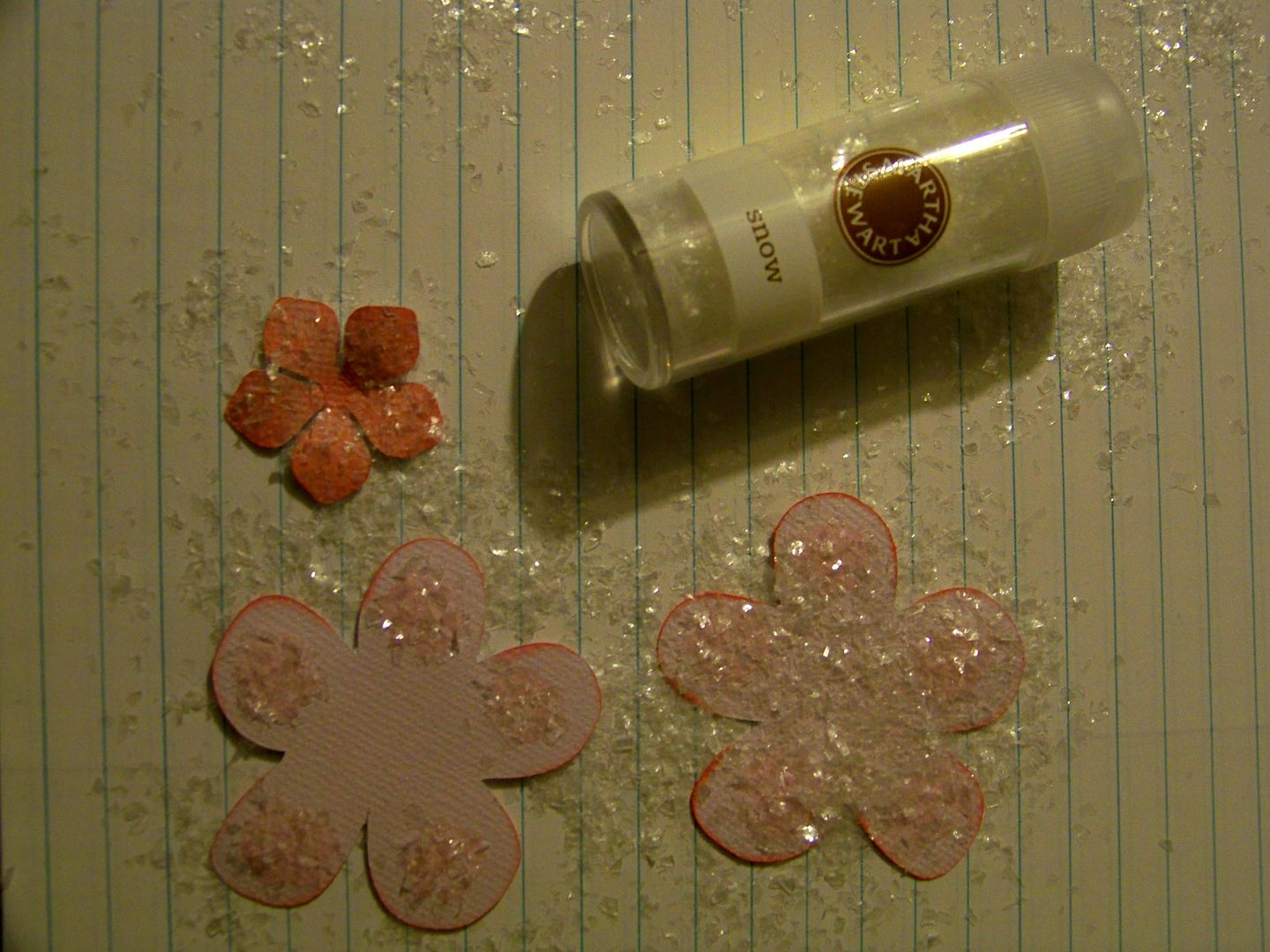 I used a chunkier glitter than I normally use and really liked the results.
I used E6000 plastic adhesive to ensure that the flowers would not pop off of the metal can. I started crowding the flowers together and went back to fill any with additional small flowers at the end, covering the bucket completely and hiding the polka dots. The gluing process took quite longer than I expected because I had allow time for the glue to dry before being able to roll the bucket to a new section. Patience definitely pays off on a project like this!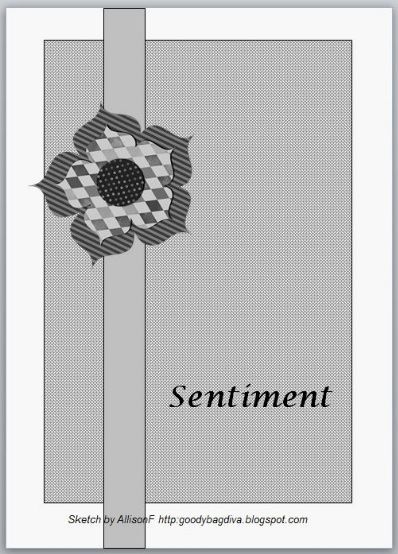 Allison created this sketch!!! I have to learn to do that.
I started with the cross on Easter 2010. I cut it at 2.9" with the shadow. I used matching flowers to decorate the cross.
I think the basket is really enhanced by the tag. It really adds to it. I love it when things work out that way!
I was so pleased with this set. I will be filling the bucket with cake bonbons to present to my friend after the Easter Vigil next weekend.
Today is Palm Sunday. As we lead up to Holy Week, I wanted to be free for the extra services and events and am thankful to the challenge ladies for prompting me to do this project now!