After seeing so many WOYWW posts on
OhhhSnap
, I finally am doing one of my own. Let me just apologize right now for the honesty in clutter! This morning before my family woke up was all about making paper roses -- cutting, inking, spritzing, and hot-gluing them.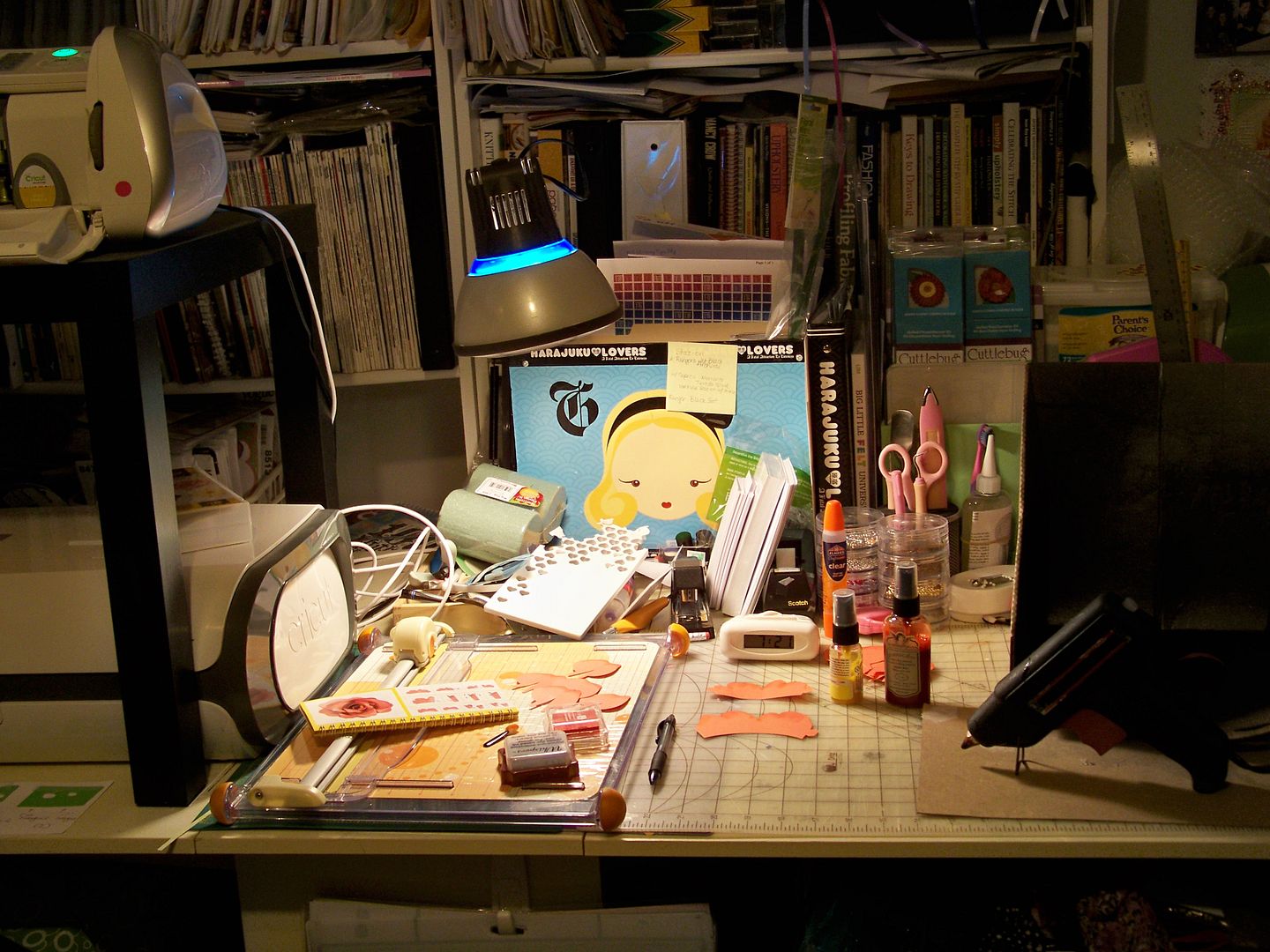 If you don't know what WOYWW is, then you are obviously not a truly nosy person (like me). It stands for What's On Your Work-desk Wednesday and is a little snapshot of just that-- mess and all-- showing a ghost of what was just created or what is getting ready to be made... or nothing much. You can link your own on the
Stamping Ground
blog and see lots of other crafters' desks (that's where the nosy part comes in) and get acquainted with different blogs.
I was working on the rose from the Cricut cartridge Giant Flowers. I found that cutting at 4" yields a 5" diameter rose. I need lots more practice before I can make these in red for my Kentucky Derby centerpiece, but it was fun trying this out! If the directions look a little confusing, check out this video by Janice "The Cricutologist": Giant Flower Cricut cartridge-4 inch rose part 1. I will warn you that it is unedited so you will see the whole process in real time (yikes) and her kids can be heard during most of it (but I kind of liked it because I felt like I was right there in her craft room at her home).
So... here's my finished practice rose. After watching the video, it was incredibly easy to do.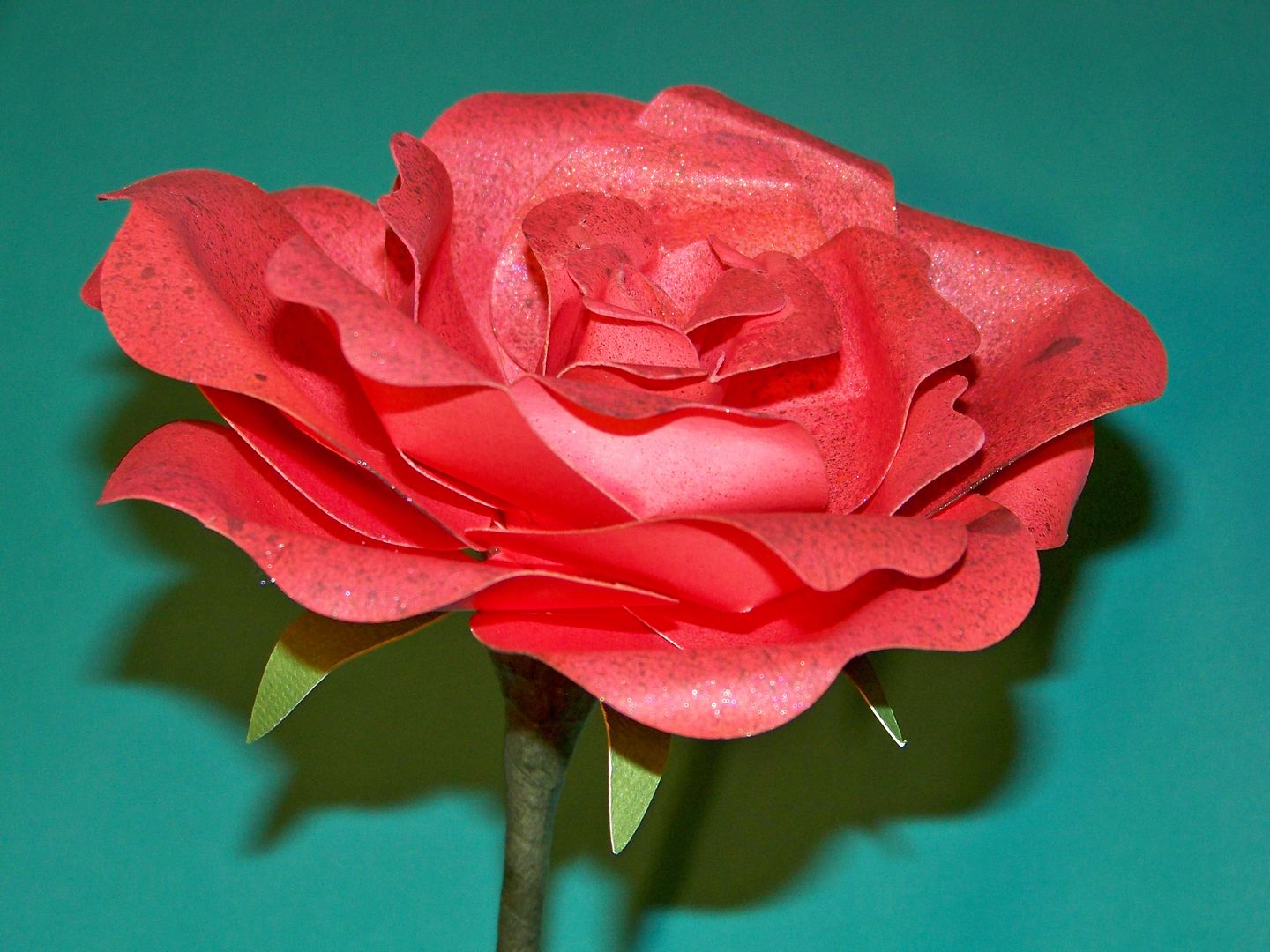 (I know I promised my next post would be next Monday and it would be my contest card... but I changed my mind!)
Happy Wednesday! Soooo... what's going on in your craft space?