Just messing around with the figures on a Cricut cartridge this morning before my family woke up. It's WOYWW and I snapped this quick picture: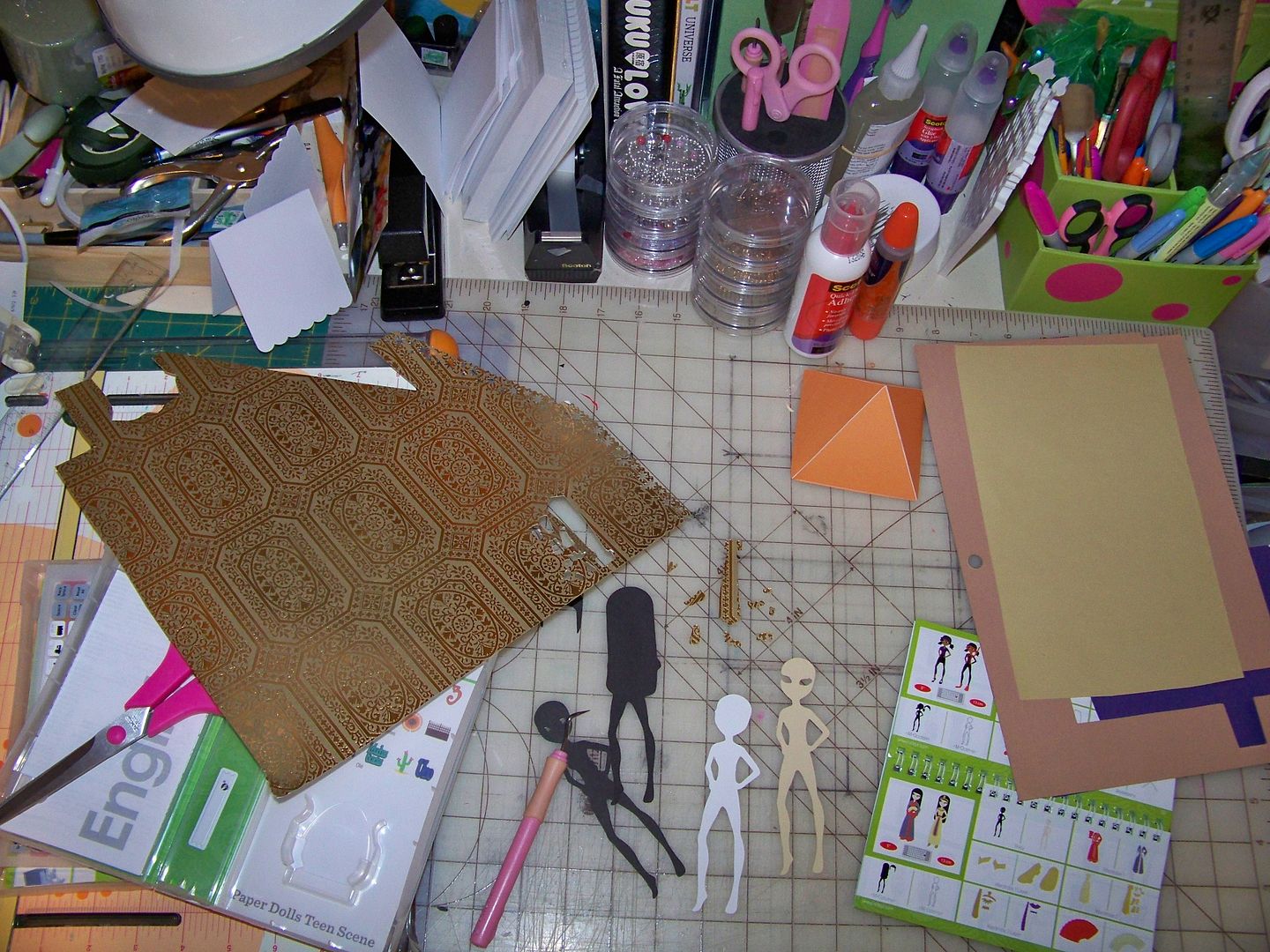 If you are not familiar with WOYWW, it is What's On Your Work-desk Wednesday, a little snapshot of just that-- mess and all-- showing a hint of what was or what will be made... or nothing much. You can link your own on the
Stamping Ground
blog and see lots of other crafters' desks and get acquainted with different blogs! Last week was my first WOYWW and it was so much fun to discover so many bloggers that were new to me!
If you are visiting me from Julia's blog: W
elcome to my little crafty space in Louisville, Kentucky!
So my work-desk.... you can see the figure's layers and a mini prototype of a pyramid box (that orange thing)-- it will need to be a lot larger. My idea is a large pyramid gift box (that I will be filling with Lush bath bombs) and an Egyptian-inspired figure on a tag to go with it.
Well, at least I got the tag completed this morning!
The finished tag is made from Cricut Paper Doll Teen Scene cut at 5" and then cropped (nose and mouth are hand-cut), Art Philosophy cut at 4-1/2" for the tag layers, and leaf shapes cut with a Cuttlebug die. Tag and ribbon inked in brown.
I am off to wake up my daughter for school. (The box will have to wait for another early morning craft session). Thank you for checking my blog today! So... what's going on in your crafty space?