September 5th means just one thing over here: we will be juggling between birthday celebrations. My mother-in-law and my sister's little girl share a birthday today!
Baby Carah turns four! This is the gift bag I decorated for her princess-y gifts.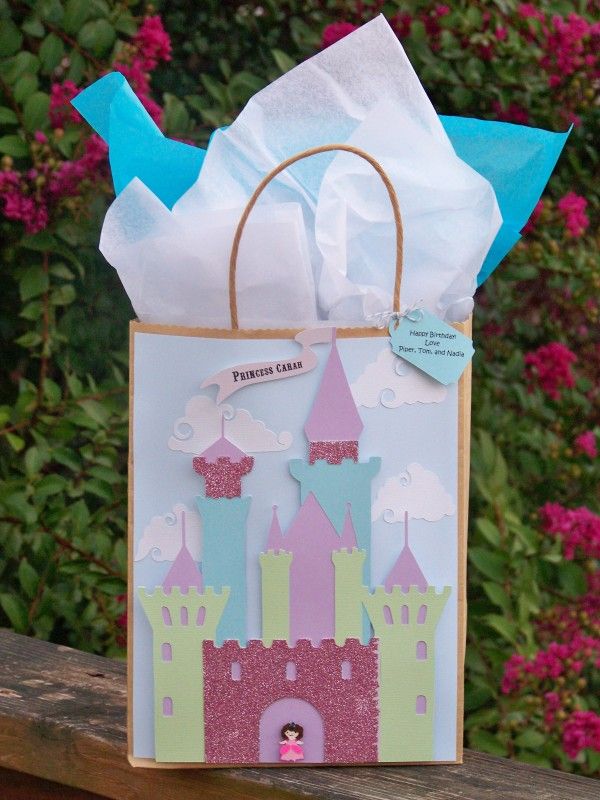 I used a light box and my printer to customize the castle for her.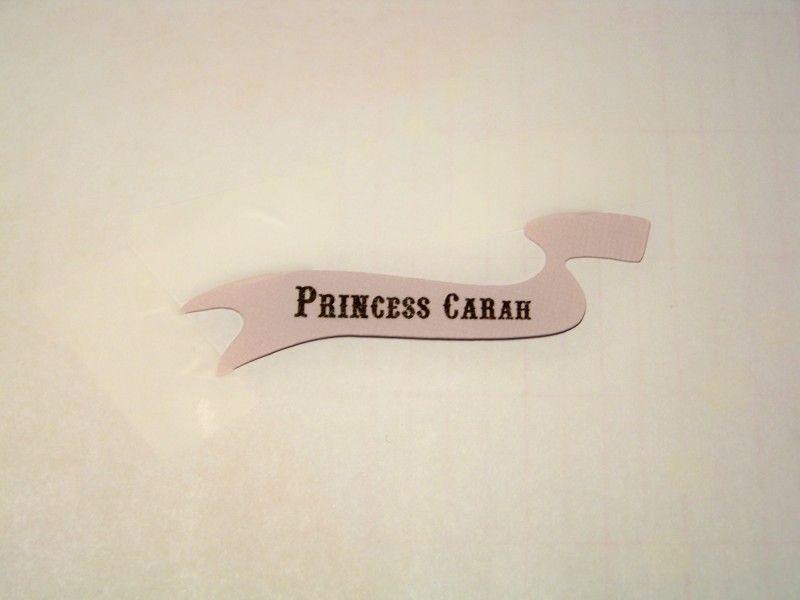 My daughter decided on a princess to use. Look at how tiny she is!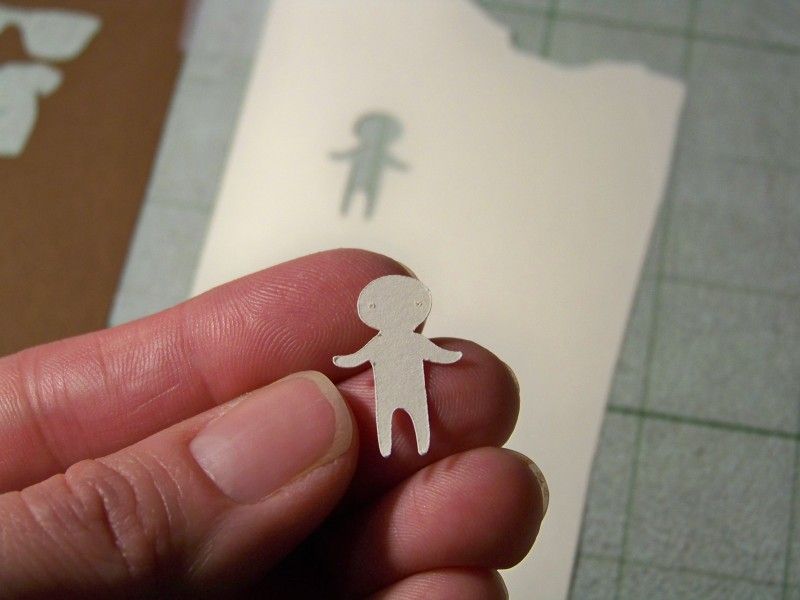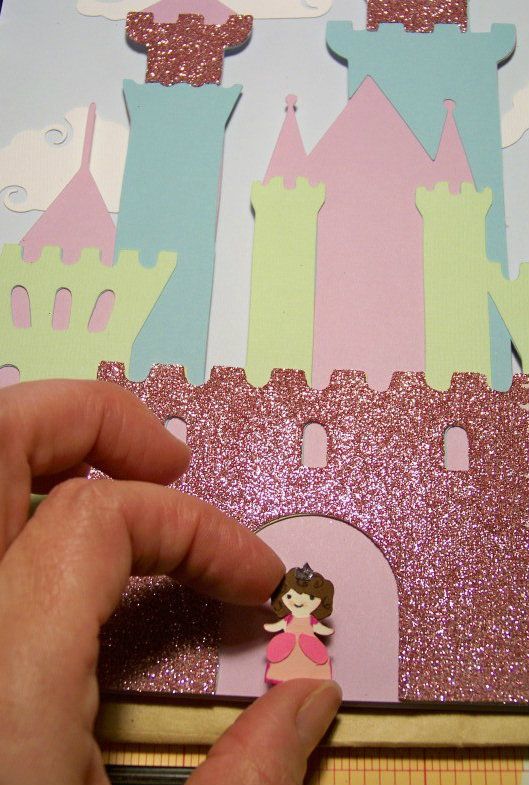 Crafty Details for the Princess Carah bag:
Dimensions of the kraft paper bag (not including the handles): 7-3/4" x 10-1/4".
Mat cut for base: 10" x 10-1/2". Adhered to bag with Terrifically Tacky Tape.
Castle: Wrap It Up (page 24), cut at 10-1/4". Popped up 1/8". Top cuts were run through a Xyron and glittered.
Princess Carah text printed using Microsoft Pointedly Mad font at 24-18 point to fit on the flag. Flag cut was placed over initial printing on plain paper and re-run back through the printer to put the text on it.
Clouds: Serenade, cut at 1-1/2".
Princess: Once Upon A Princess, cut at 1". Popped up 1/8".
For my mother-in-law, I picked up donuts super early this morning so they would be fresh. I created a gift card box and card. On the way to school, we let ourselves into her home and left these treats for her to wake up to.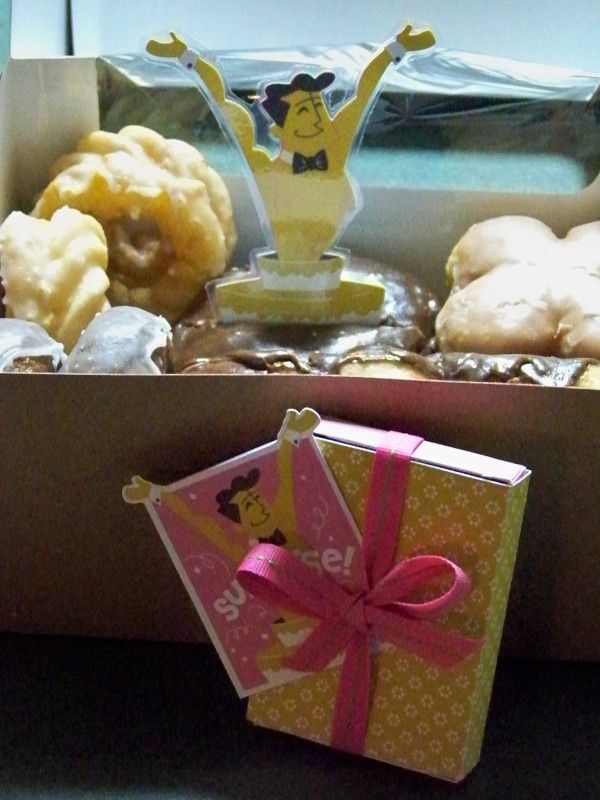 Yes, I know it is silly. I just love that guy and thought that having him pop out of a donut would be funny... but maybe it is just weird. Made us laugh anyway!
Because Imagine ink dissolves in liquid, I used my Your Story to laminate him and trimmed the excess plastic off by hand.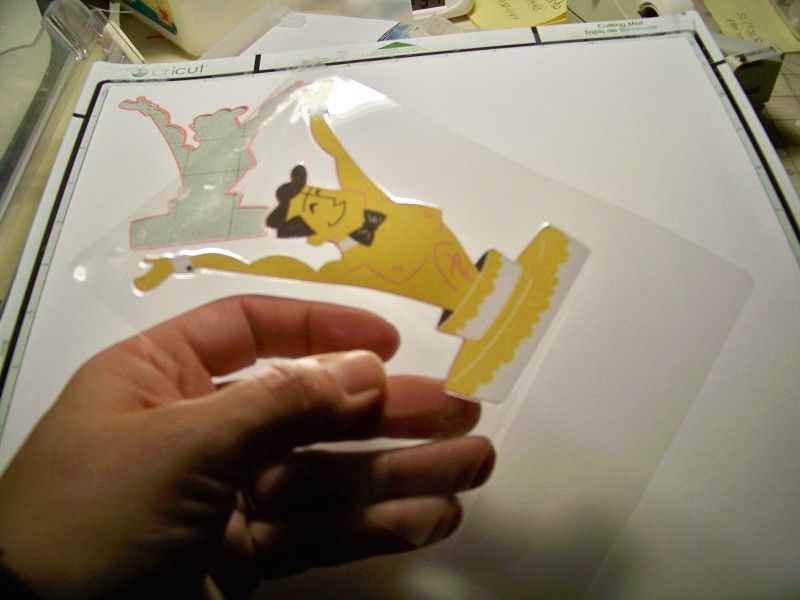 The box was created with Artiste. This is the cut that I used before for a child's gift card box. Click
here
to see that project. What is so fantastic about Imagine art cartridges is that they not only include prints, but also matching solids. I picked a print and a solid to floodfill my box cuts to coordinate with a mini card and the donut guy.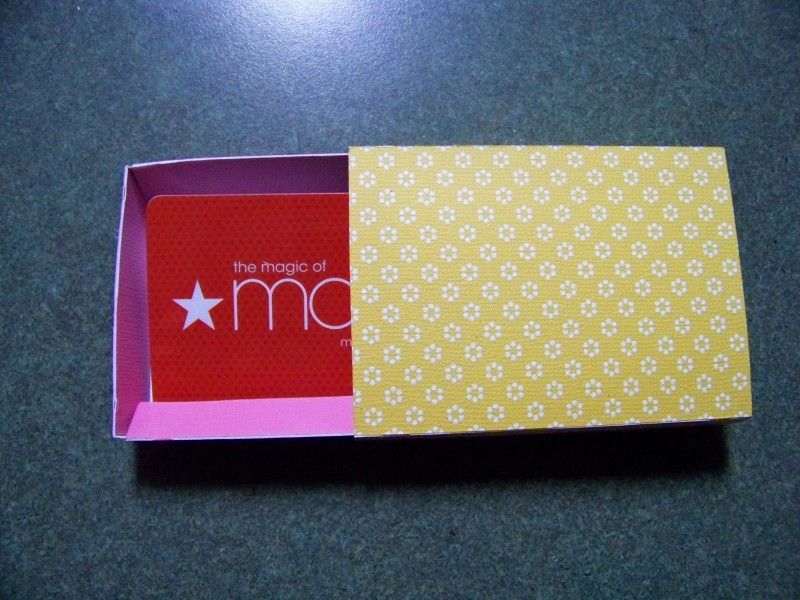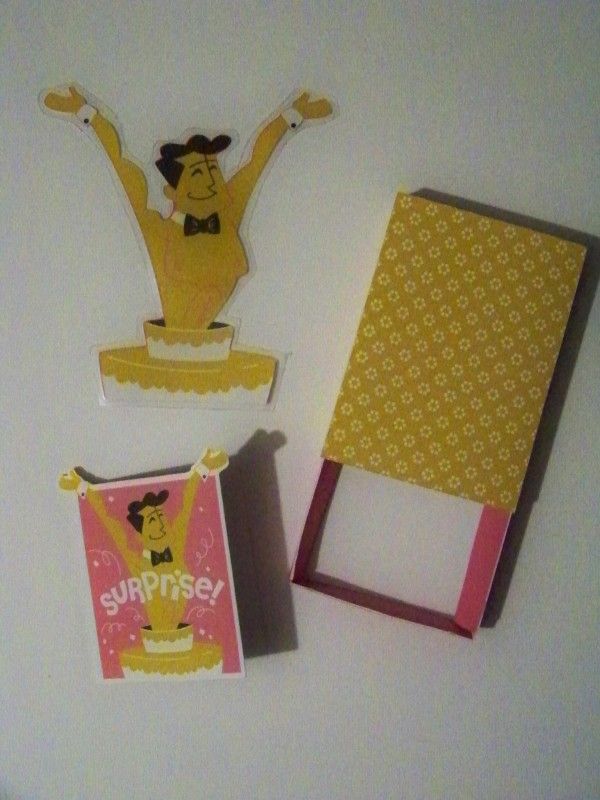 Crafty Details for Nana's gift wrap:
Box: Artiste (page 49), cut at 3.7". Flood filled with the pink solid from Greeting Cards Inside and Out for the tray and the print from page 43 for the sleeve. Sleeve was adhered with Terrifically Tacky Tape for strength.
Mini card: Greeting Cards Inside and Out (page 4), cut at 3".
Donut decoration: Greeting Cards Inside and Out (page 4), this separated layer only, cut at 4.5". Laminated in the Your Story machine.
My sweet little girl made a little card for her Nana using her Cricut and cuts from the Mother's Day cartridge.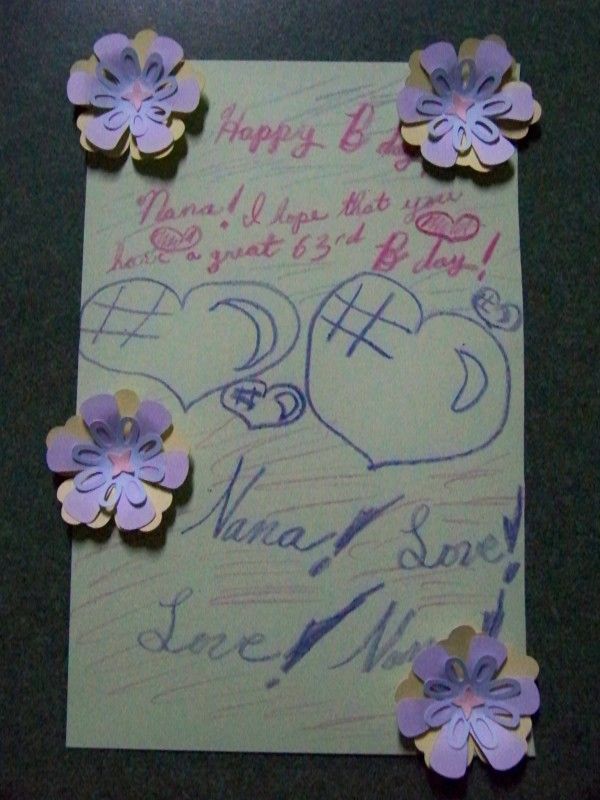 Just showing that for fun! I have no idea what size her cuts were but she used my Quick Dry Glue because I found it in her room. Apparently, that is the discerning 8-year-old's adhesive of choice these days!
Thank you for checking my blog post today! You can see many of my previous paper projects by looking at My Project Gallery, or click
here
.