Summer for our family is all about work, but when Jenny of
Jenny K. Scrappin Addict
sent me a link to an American Girl Crafts
Houseparty
opportunity, I decided that it sounded like too much fun to pass up. I mean, can you think of a better combo for a 9-year-old girl than American Girl dolls, crafts, and friends?
I was shocked when we got our party pack and saw all the fun stuff they sent!
I knew we were going to have some pretty excited girls! Fabby stuff and lots of it, all coordinated, fun, and just right for crafty girls!
The Houseparty model is that you email invitations to ten people (mostly to prove that you are going to invite people I think and it is required for the selection process so we did it) but honestly, email invitations are not our style and they are always a little too impersonal so the first order of business was to create some fun ones to snail-mail out!
The American Girl Crafts stuff they sent was centered around a Smash-style scrapbooking line for girls in the American Girl brand called My Life Scrap and Stuff Books.
They sent enough for each girl to have one and then sent three-of-some and five-of-other packages of embellies, Stuff It Pockets, Design It Tape, stickers, Keep It Clips, stamps, and who-knows-what-all for the girls to share when putting together their books. I wanted my invitations to have that kind of 'smash' look but I didn't want to open any of the American Girl Crafts supplies, saving those for the girls!
I started with taking some fun photos of my daughter with one of her dolls. Her idea was that the doll would hold a banner, looking a little 3D.
We tried several things and my daughter had her own ideas...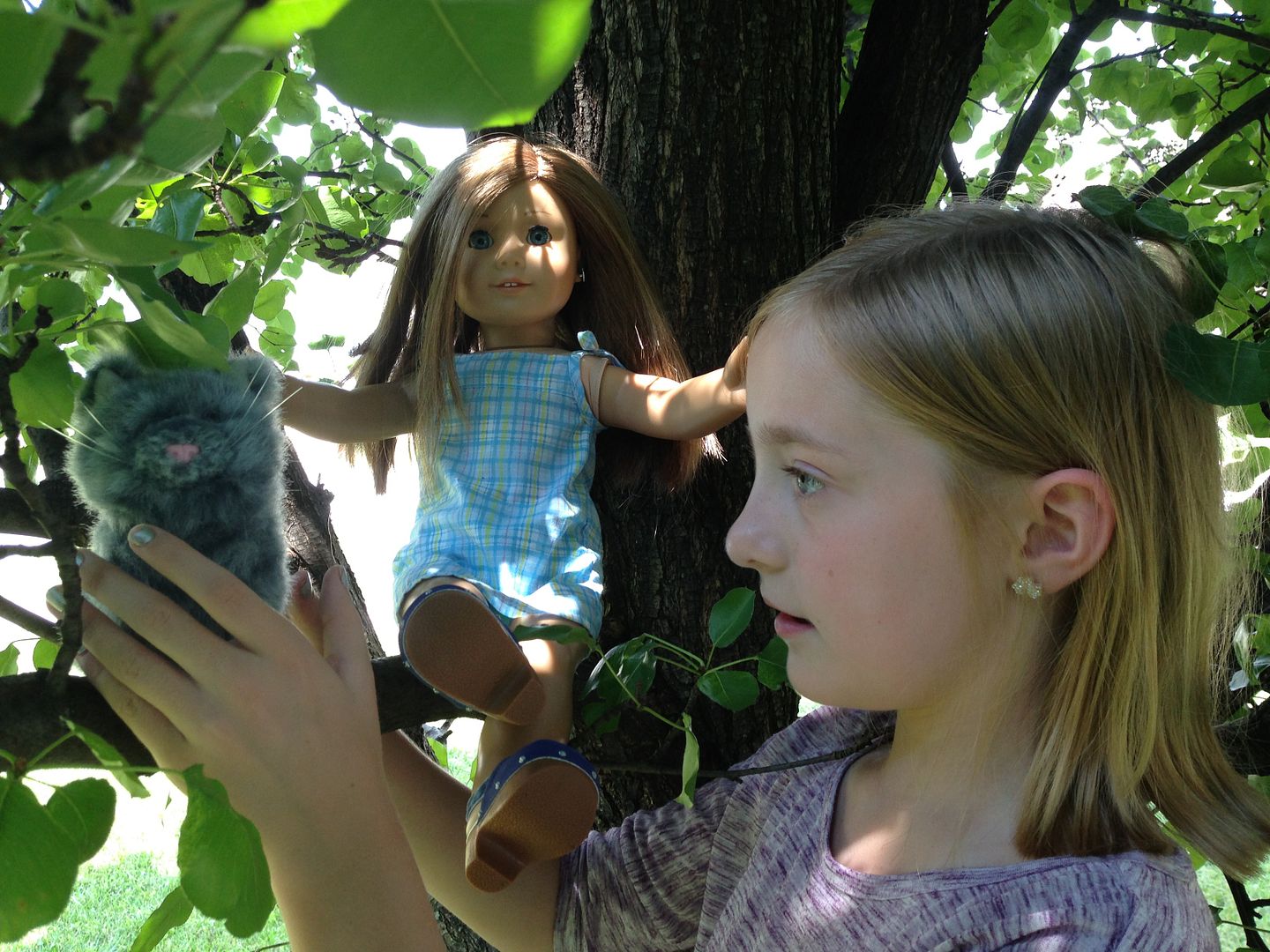 But in the end, we picked this one.
I cut out around them so they would pop a little.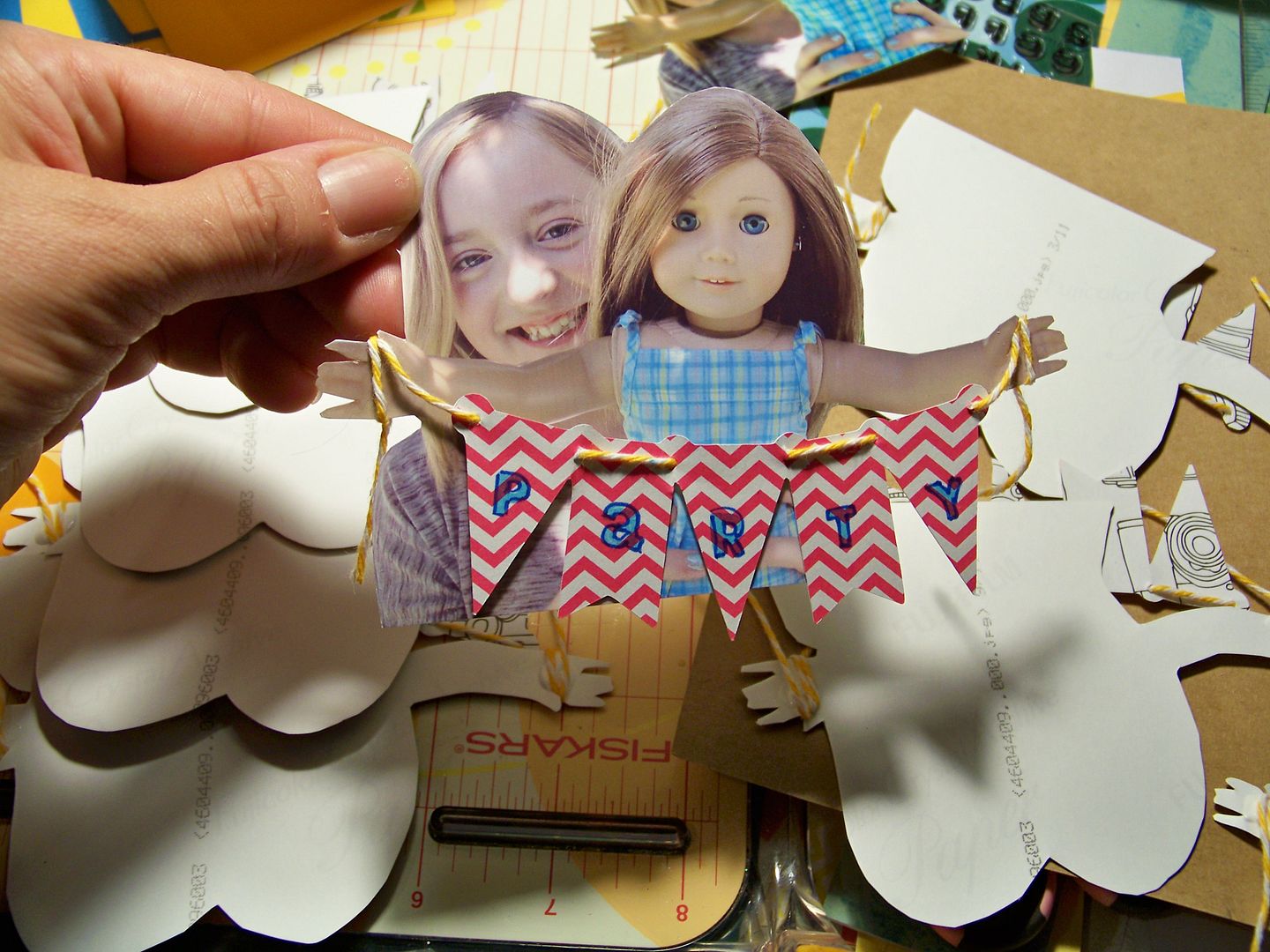 I used Cricut Creative Memories Holiday Frames and Tags to cut the banner at 1-3/4". I used some Close to My Heart letter stamps that I got free a while back for the letters on the banners. I ended up outlining them with micro pen to help them stand out on that chevron paper.
I used a mattress needle to lace twine through the banner cut and left tails long enough to wrap around the doll hands.
Next, I used the new Artbooking Cricut cartridge from Close to My Heart. Wowsers-- so many cool things on that! I picked a sunburst from page 52, cutting at 5-1/4". If you are looking for a great rep to buy this from, check out my friend, Christie! If you contact her at christie.tompkins@gmail.com, she can give you prices, specials, and discounts going on! Christie is someone who lives just a few miles from me, but we met through the Cricut Circle message board and then in-person at a crop. You may know her as SingnScrap if you visit that board. Yes, she has a great voice and really does sing with a group!
I cut the card bases at 9"x6" and folded down to finish at 4-1/2" x 6". I have a confession: until this project, I have never used washi tape. I bought a roll of Smash washi tape just for this project.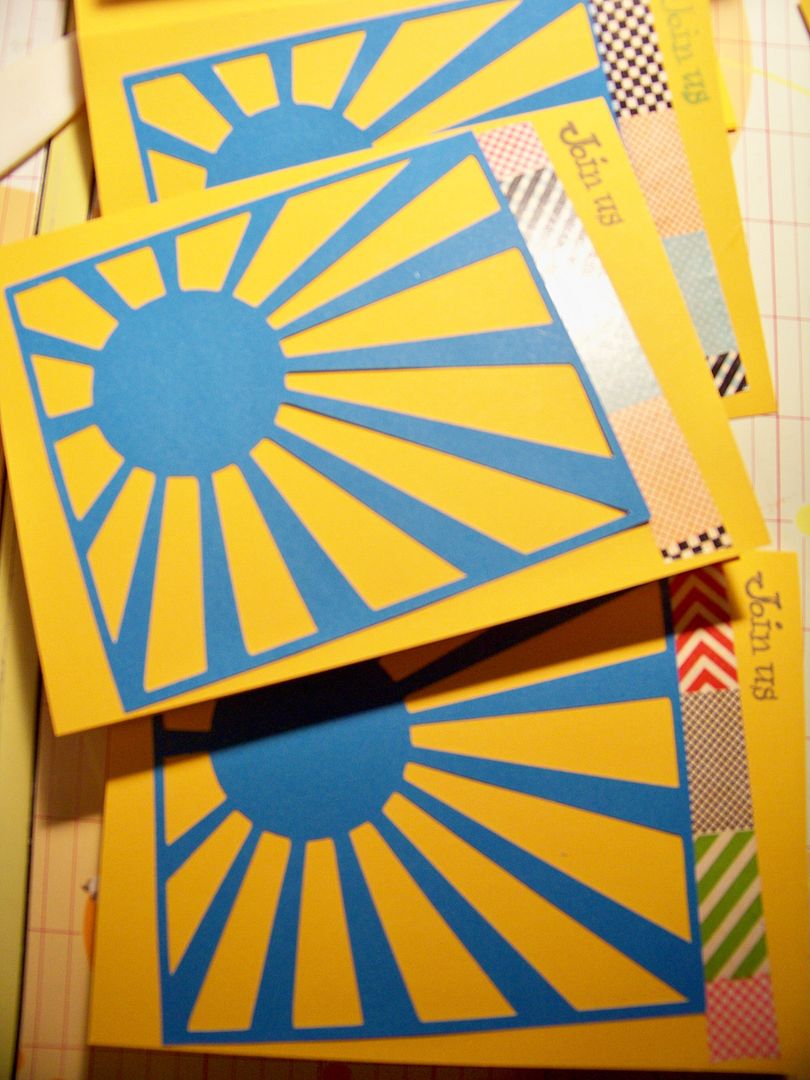 I also added it to the factory-made envelopes that I just happened to find in my stash that were the right size to make them coordinate a bit with the cards (and to make them stand out in the mail so they wouldn't be overlooked once delivered).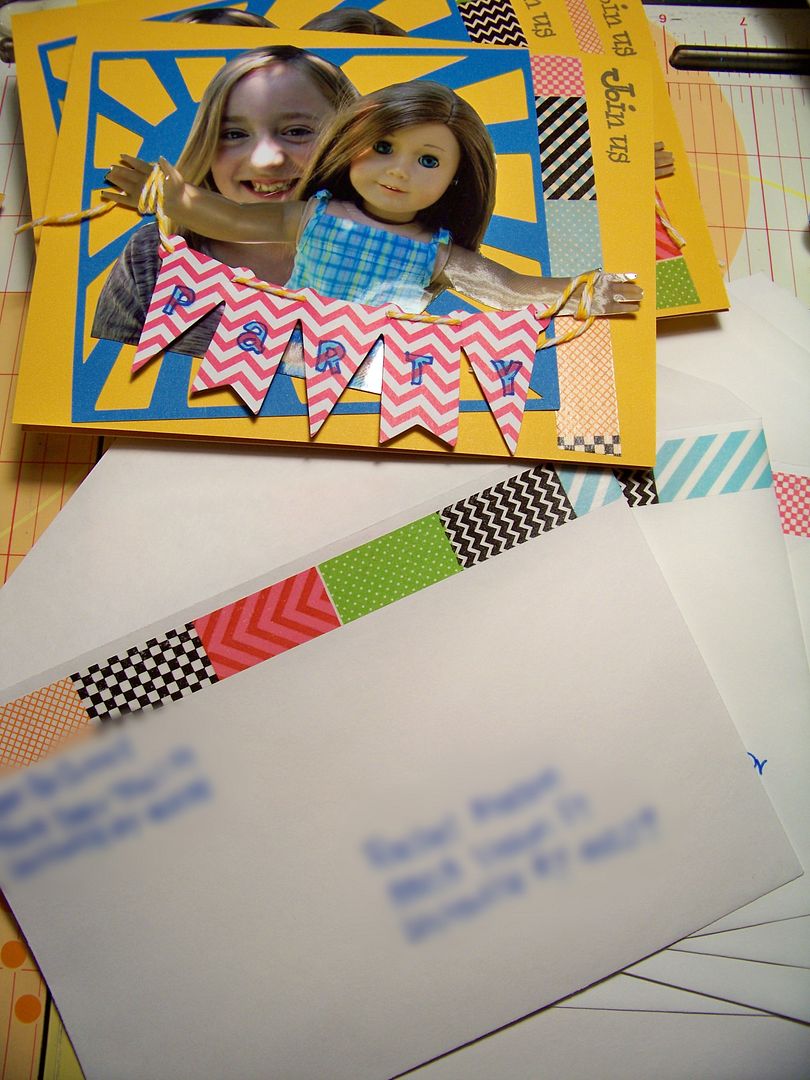 Mailed and official! We are having a party!