With the rain finally over (I hope), work is back to being crazy... but that rainy break meant that I got to over-indulge in my favorite thing: spending time with my family! I will admit that I also have been sucked into the Instagram vortex... and for that I really blame
The Phone Photography Project
class. Honestly, I now find myself taking pictures of radishes at the grocery and my kid doing basically nothing. Want proof?
Part of the whole obsession includes photo app craziness. I am starting to think I never met a photo app I didn't like... well, okay, I am the only human apparently who doesn't love Histamatic, but aside from that.... it is getting kind of bad. I finally had to box my apps together. I am getting ready to need a third box, which is just ridiculous... but you know what is even worse? I saw a 'storybook effect' on my of my apps that was available for in-app purchase and now I can't find it and it is making me crazy. Twice now, I have
needed
that effect but cannot remember which app or which box. Maybe it was an app I deleted or never bought? This is when obsession gets a little out-of-hand, people!
Learning about new apps has been a big part of the fun for me. Some of my new favorites I learned about from other students. That is how I found Collect, possibly my answer to doing 365. Ha! I am thinking that this app might actually get me in to try the Archiver's Memory Lab.
I will admit: this is only the second on-line class that I have taken. (
Shimelle's Journal Your Christmas
was the first). I find that I sign up for these kinds of things thinking that it will make being creative fast and easy to work into my schedule. But really, since I am the one taking the class, I should know by now that I make everything into a project. Case-in-point: one of our daily challenges was to snap a photo that embodies being a hometown tourist. I did it and that would have been a great place to stop. One shot, ten minutes or less, right?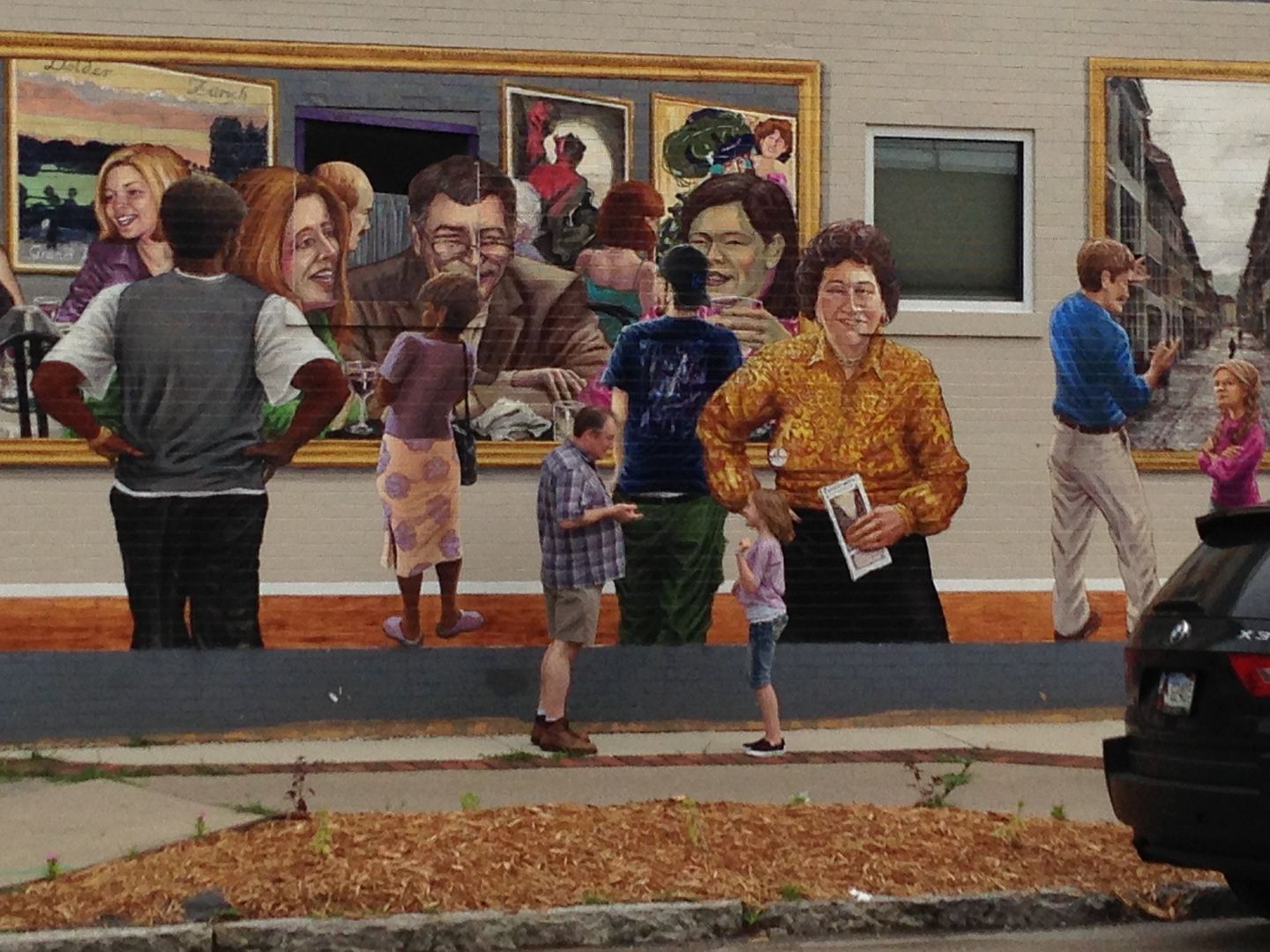 No, I grabbed my husband and kiddo and picked one part of town to be hometown tourists in and we spent the entire day doing that. (We rained out at the out-of-town location for an event we were putting on otherwise no way could I have convinced my husband to give up an entire day to do this at home!) I took tons of pictures. This is a very small sampling...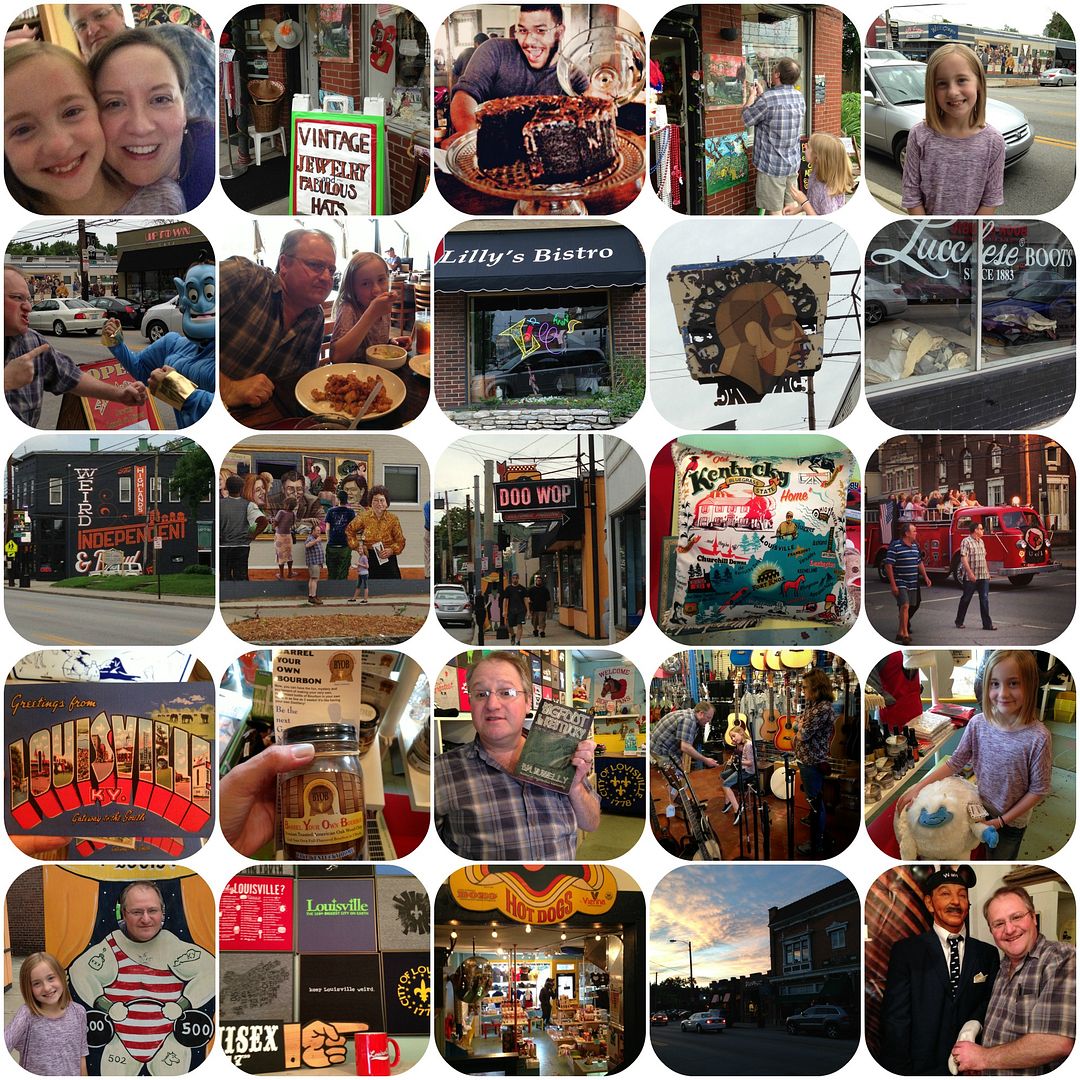 That would have been enough of making a crafty mountain out of an instructor-suggested molehill, but I plan on picking two other parts of town to do the same thing before the summer is over. But I have been seeing things differently and chasing light. And that's never bad, right?
I'm sure some of this (along with photos from the other thirty-one challenges) will turn into a "Project Life" style book-- and probably using that new Artbooking cartridge, but until then, they are hand-held in my phone.
And speaking of Artbooking, I am also obsessed with that! Due to a weird set of circumstances, I already have this in my hot little hands and yet, all I can do is look at it. I don't want to cut stuff; I just want to shoot it, you know, with my phone. I am hoping that Artbooking will actually get used when work slows down and I find myself wondering what to do with the millions of summer photos I have in captivity. Until then, I am just swooning, and really, at this time of year, that is just fine!
To see my class challenges and other random acts of point-and-shoot, look me up on
Instagram
. I'm nadiahmc there. And let me know you came from my blog-- I'd love to follow
you
!
So...what are your summer obsessions?