Again this year, my kiddo, Piper, has made gifts for classmates for Christmas. I thought I would share her project here with you!
I have been enjoying Lia Griffith's woodland felt creatures on her blog. When I saw her pinecone owls, I shared it with my ten-year-old daughter and she instantly fell in love with them, deciding that this would be a perfect crafty gift project for her to make. You can find the project complete with pdf pattern and step-by-step photo instructions on Lia's blog by clicking
here
.
The cool thing about Lia Griffith's blog is that she so often shares her files for free! I did use the snipping tool on the pdf patterns and uploaded them to Cricut Design Space, thinking Piper would prefer a crafty shortcut, but she emphatically told me she would be hand-cutting her felt owl features. I was shocked but I love her love and appreciation of all things hand-made! (I told her at one point in this process that I loved that she was making hand-made gifts and how much I loved hand-made stuff myself. To that, she responded: Everyone does!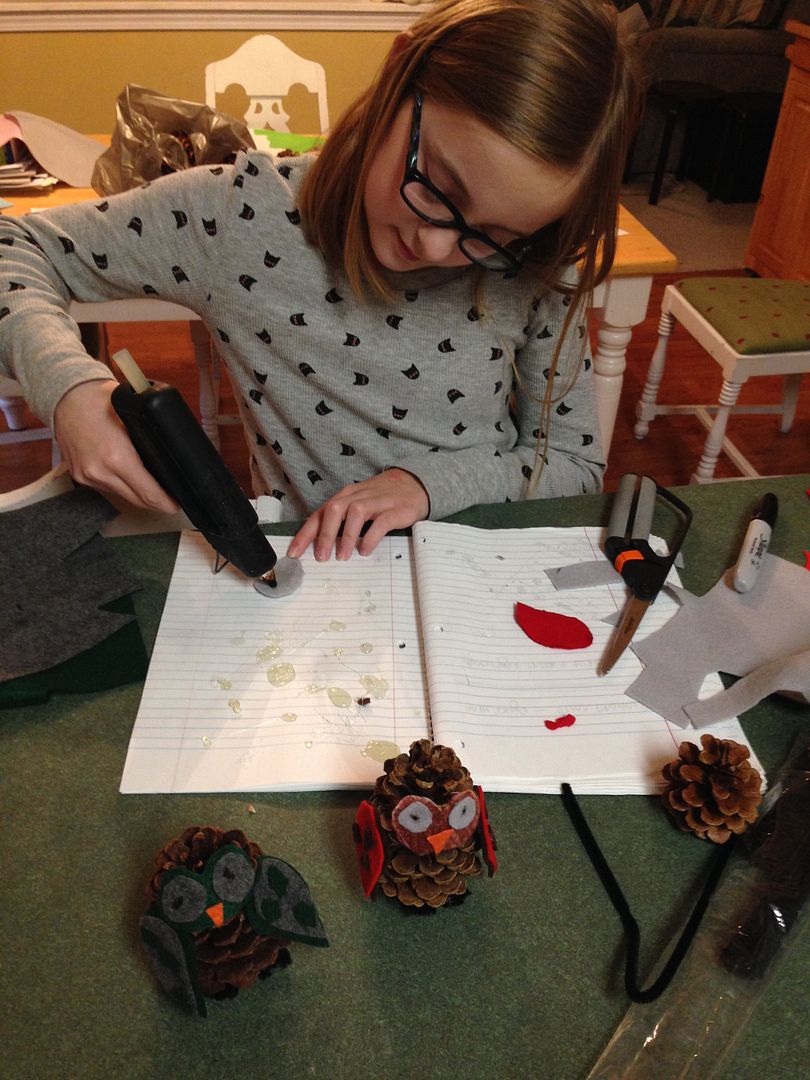 She packaged them in clear treat bags and made tiny tags for each student.
At the end, she made one for herself too.
To see Piper's ornament gift last year with her tutorial on making boxed glitter ornaments, click
here
. Are you crafting with your kiddos this Christmas?
Thank you for checking out my post today!