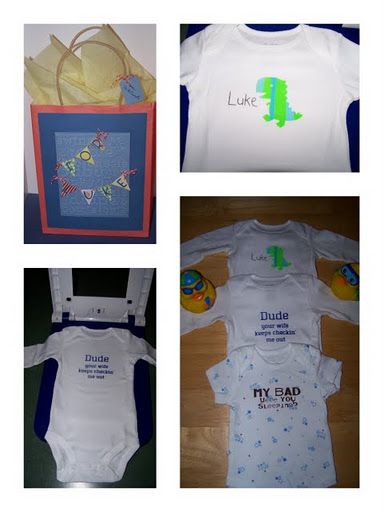 I discovered a great, new use for my Yudu Cardshop! It is the perfect size for screening onesies!! If you follow me on Pinterest, you may have noticed my Yudu board has been overwhelmed with onesie ideas lately. I have a baby gift to make and I thought personalized onesies would be cute to give! The stork is scheduled to bring Luke (baby brother to one of my daughter's friends) later this month so I went to work!
When I say that the Yudu Cardshop is perfect for screening onesies, look at how perfectly the 0-3 months size fit in my unit! It just barely overhangs! I was worried that the neck stitching would cause me to have problems screening but it worked perfectly! I burned the mini screens in my big Yudu but actually screened the onesies using Cardshop.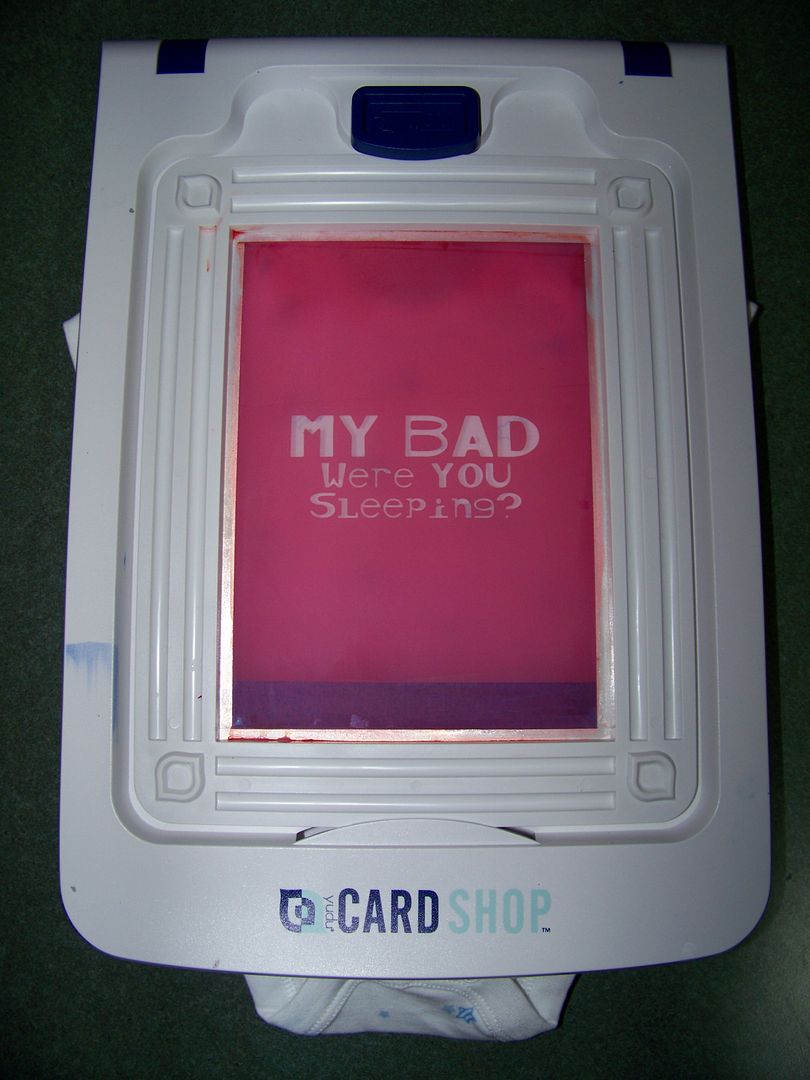 The first one was created using the dinosaur from Create-A-Critter at 2-1/2" on on my Expression, cut onto black vinyl. I used the settings for a KISS cut (blade 3, pressure 3, speed 3) and placed the cut on my transparency using transfer tape. The text was Microsoft's Cheddar Salad BTN at 72 point, which I printed directly onto the transparency using my regular office printer.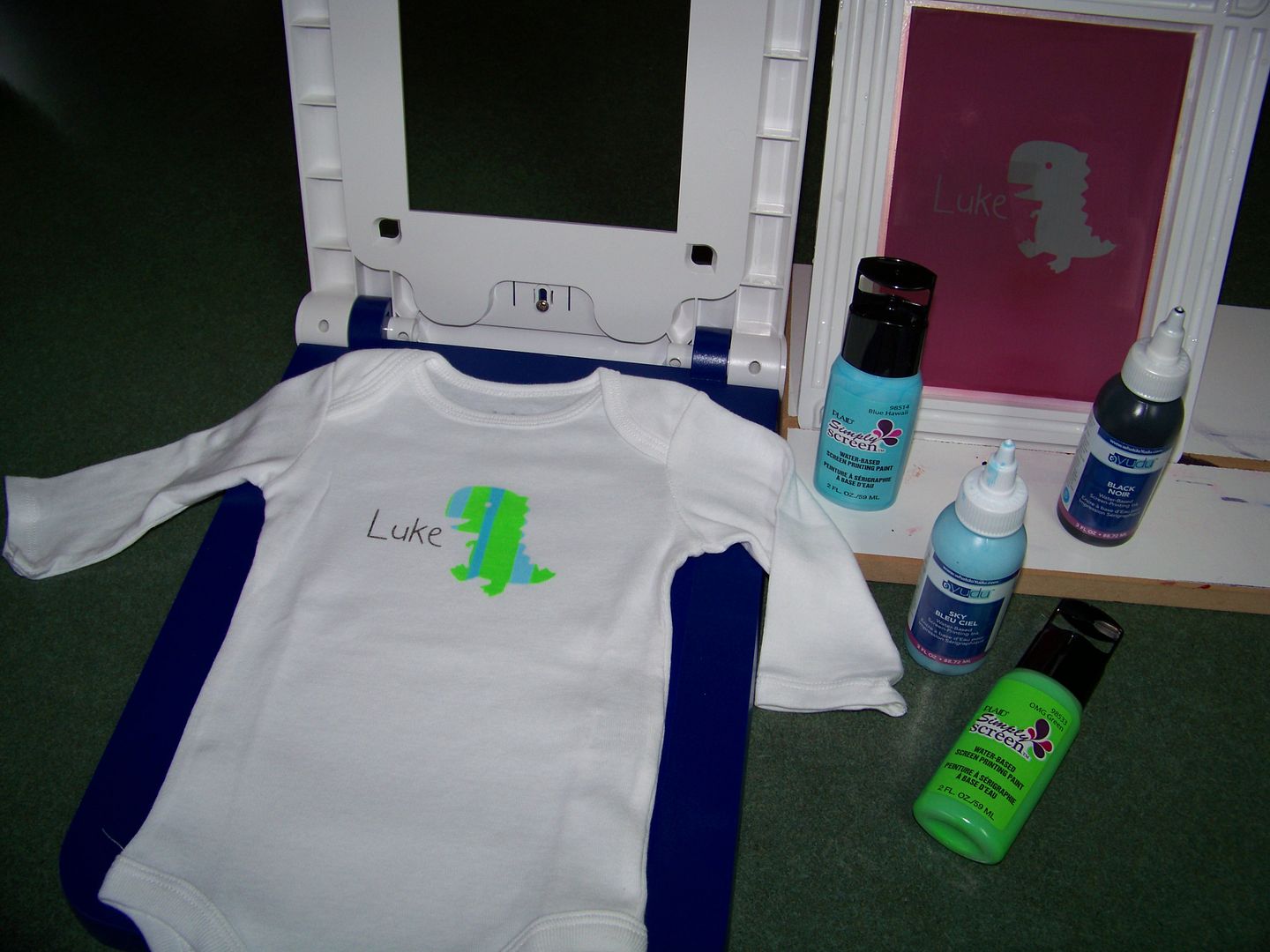 'Luke' and dinosaur screened with Yudu and Plaid inks.
Here's the secret for this multi-color project using only one screen: I taped over the name Luke, leaving only the dinosaur to screen first. I squirted ink in alternating colors of light blue, medium blue, and green, floodfilled, then screened. I left the shirt in place but removed the screen, rinsed and dried it with a hair dryer. I replaced the tape-- this time over the dinosaur. I screened the text in black.

The next one has a text idea that I got from my Yudu board on Pinterest (the photo is credited to Zulily, but the link does not work so sadly I cannot link it to the original poster for you).

'My bad- were you sleeping?' screened with Yudu ink.
I only used text straight from my computer-- so easy! This font is Microsoft Alcohol Licks at 50 point for "MY BAD" and 30 point for the remaining text. I screened the text in brown because there were little brown stars on this patterned onesie
The next one was also an idea from
my Yudu board
on Pinterest from
an Etsy artist
.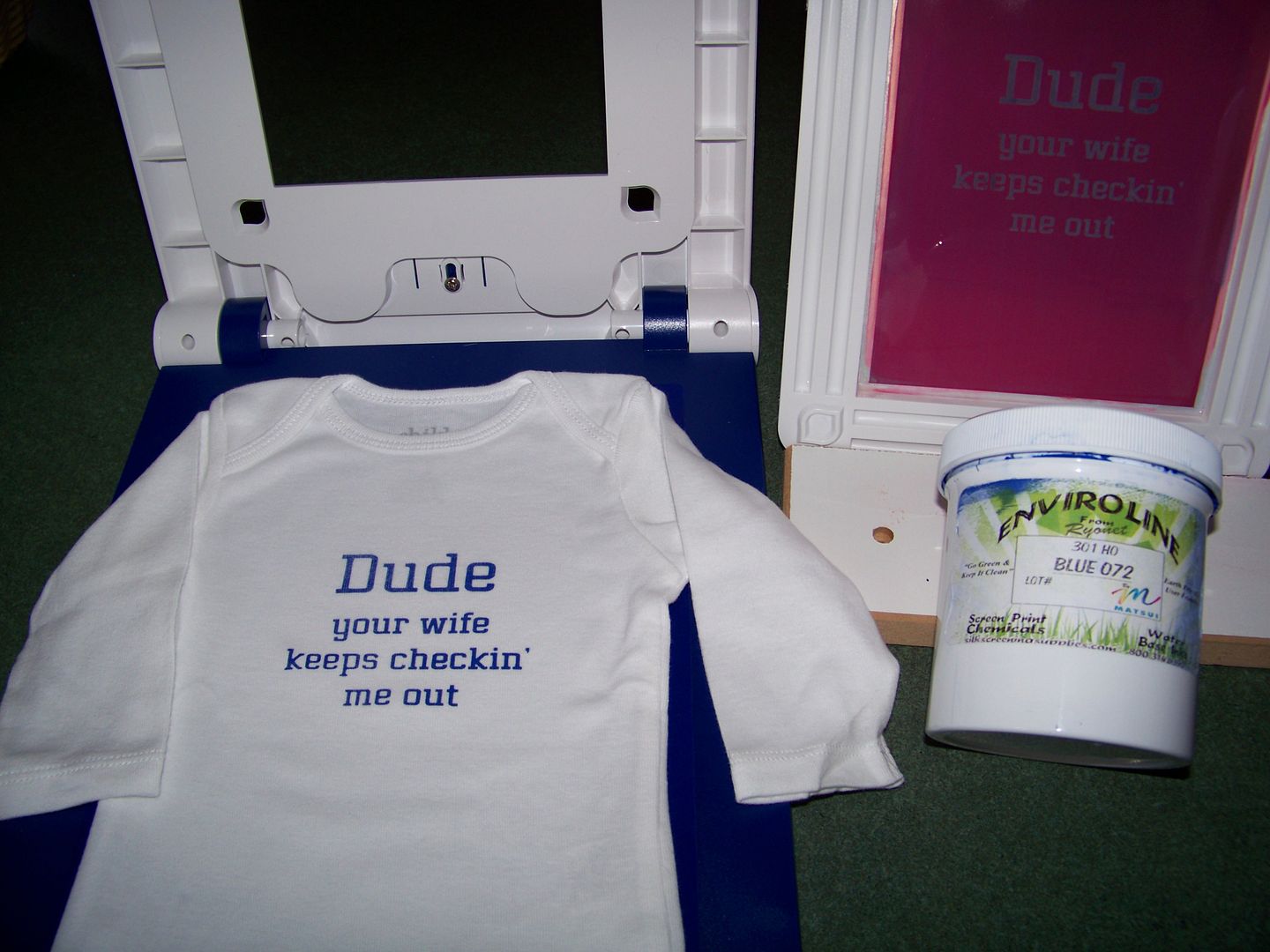 'Dude your wife keeps checkin' me out' screened with Enviroline ink.
This was also simply text printed onto a transparency. This text is Microsoft Gasoline Serif BTN at 72 point for "Dude" and 36 point for the remaining text.
For more detailed Yudu directions, check out my
Yudu page
(see the tab at the top of my blog or click
here
). For my tips on using the Yudu Cardshop, click
here
for my previous post! I did happily discover that because the designs I used for these projects were placed away from the corners, I was able to successfully screen up to 4" width.
I wanted to create a little gift bag for my baby gift. I love Word Collage so I was thrilled to see a Word Collage embossing folder collection! I used the baby one for this project.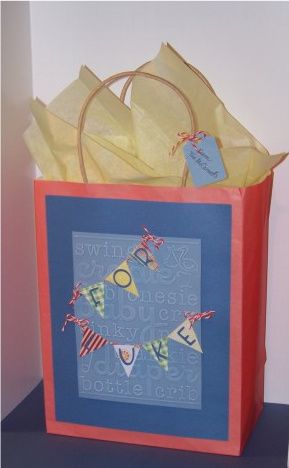 The banner was hand-cut. The letters were cut from Makin the Grade at 3/4" on the Expression.
Thank you for looking at my blog! I am LOVING using these mini screens! They are so fast to cover with emulsion and even faster to dry! Click
here
to see all of my projects in My Project Gallery.