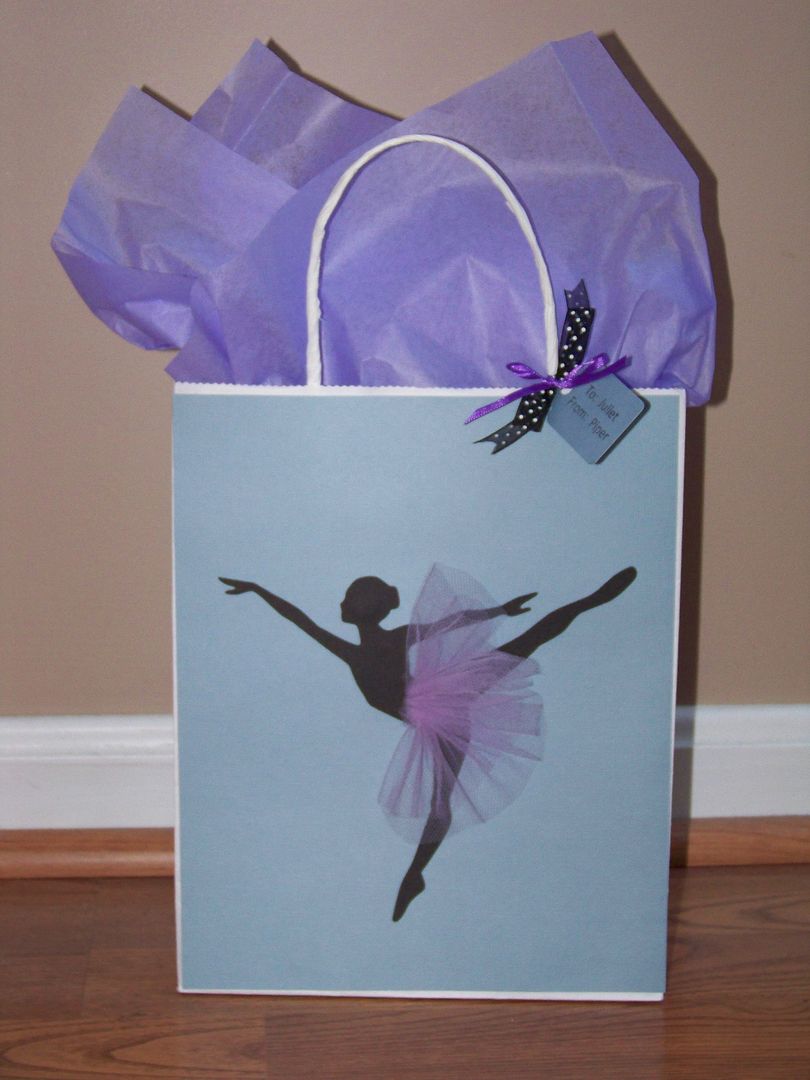 Just wanted to share a little gift I made last week... it was a birthday gift for one of the little ballerinas in my daughter's dance class. Juliet turned seven! She and my daughter are feeling a bit grown up now, having danced in the Wizard of Oz and in the Nutcracker, so I thought a grown up ballerina image was in order!
I love using my Yudu for easy gifts! Most of the time it takes to Yudu is done while I do other things, like waiting for screens or ink to dry so it is easy to fit it in among lots of other chores and daily tasks! Using a technique I figured out a couple of months ago, I made a colorful t-shirt for Miss Juliet! (To see that previous post with technique photos, click
here
!)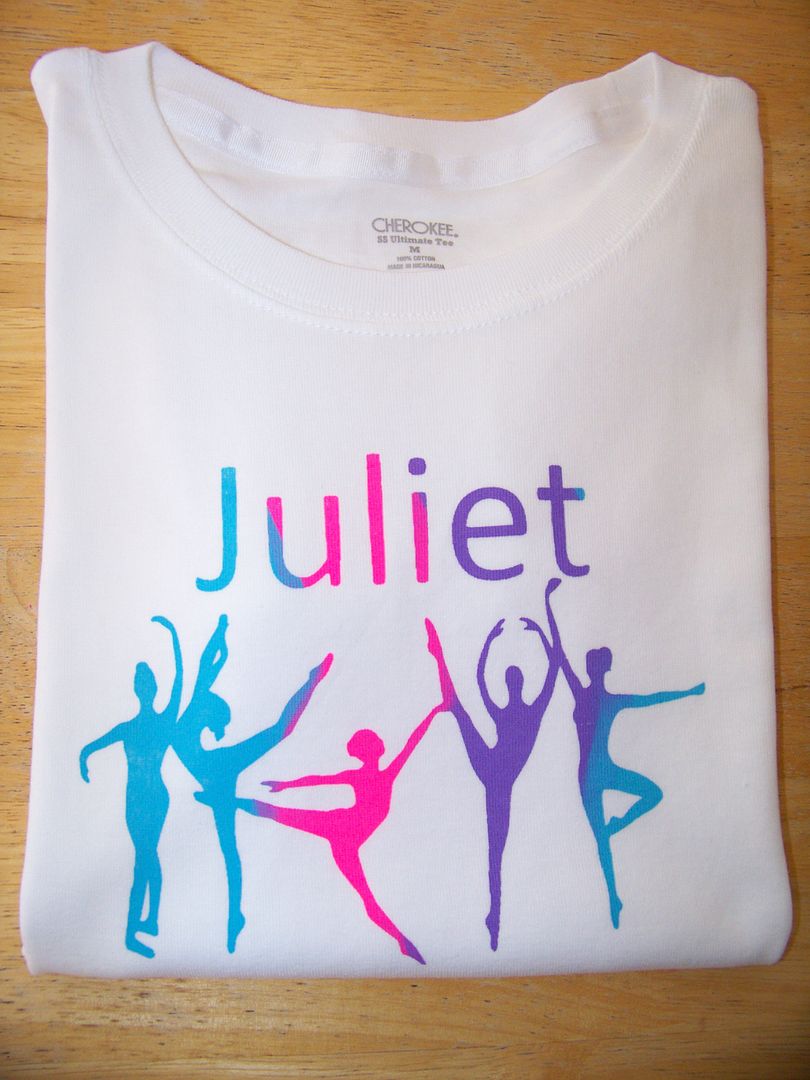 For this shirt, I cut the border of the dancer icon from Wall Decor and More (page 35) at 4" on my Expression in black cardstock. I printed "JULIET" on my computer onto an inkjet transparency using Microsoft's Calibri at 150 point. I simply placed the die cut under the name and burned it onto the emulsion to get this design on my screen. I squirted Plaid Simply Screen inks onto the dried screen, pulling them in a curve to floodfill, and then pulling straight to screen the garment. The result is a multicolor design.
For the gift bag, I used the same page of Wall Decor and More to find the single dancer, cutting it at 6-1/4". I cut a piece of tulle and gathered it with a needle and thread and then sewed it to the diecut before adhering the die cut to the bag. Tape on the back of the die cut secured the thread and kept it from pulling apart when little hands tugged at the tutu (as predicted).
My daughter created a hand-drawn card for her friend to finish the gift! I am so sorry that I didn't snap a picture of her card to share. I just love children's artwork so I am sorry to have missed that.
Thank you for looking at my projects today. I have so much fun making gifts. You can find a gallery of all my projects, Yudu and otherwise, by clicking my Project Gallery tab at the top of my blog, or by clicking
here
. For all of my Yudu information and sources for materials, click
here
.
I will share one little card I made for a lady on the Cricut message board who requested birthday cards for herself for an upcoming milestone birthday... one that she wasn't looking forward to.
Ever wish we could always look forward to our birthdays like we did when we were little?! Let's make a pact to do just that!!