One of my favorite holiday traditions is providing angel gifts. This year, unlike in years past, I have decided to include a placard with each bag of gifts I turn in with my
Be a Santa to a Senior
gift donations. My placards are kind of like a post card, but not signed and with no note-- just a little papercrafting to put a personal touch on the gifts I donate. (Like Salvation Army Angel Tree donations, these too are given anonymously, but the gifts purchased are for seniors in nursing facilities).
These are the placards for this year's donations.
Expression machine: Snowflake and shadow were cut from When It's Cold Outside at 5". (I trimmed the snowflake on one side so that it would drift off the edge of the paper.) It was popped up with 1/8" pop dots.
Imagine machine: 5-1/2" rectangles flood filling with Snow Angel cartridge (print on page 41 and solid red). The print was trimmed down to 9" x 5"; the solid was trimmed it down to 9-5/8" x 5-1/2".
Imagine machine: "A Very Merry Christmas" text from Winter Frolic (page 46) cut at 2" and flood filled with red and light green from the solids on Snow Angel. Text with shadow was adhered with 1/2" pop dots.

Punches: tag was cut with a punch and the text was printed on using Microsoft Alcohol Licks at 24 point. The holly accent was cut from a Martha Stewart holly punch. I used McGill flower-making tools and mat to add veins and curl the leaves. I added twine and adhesive pearls. They were positioned on a 3/4" punch-cut circle and applied with a 1/4" pop dot.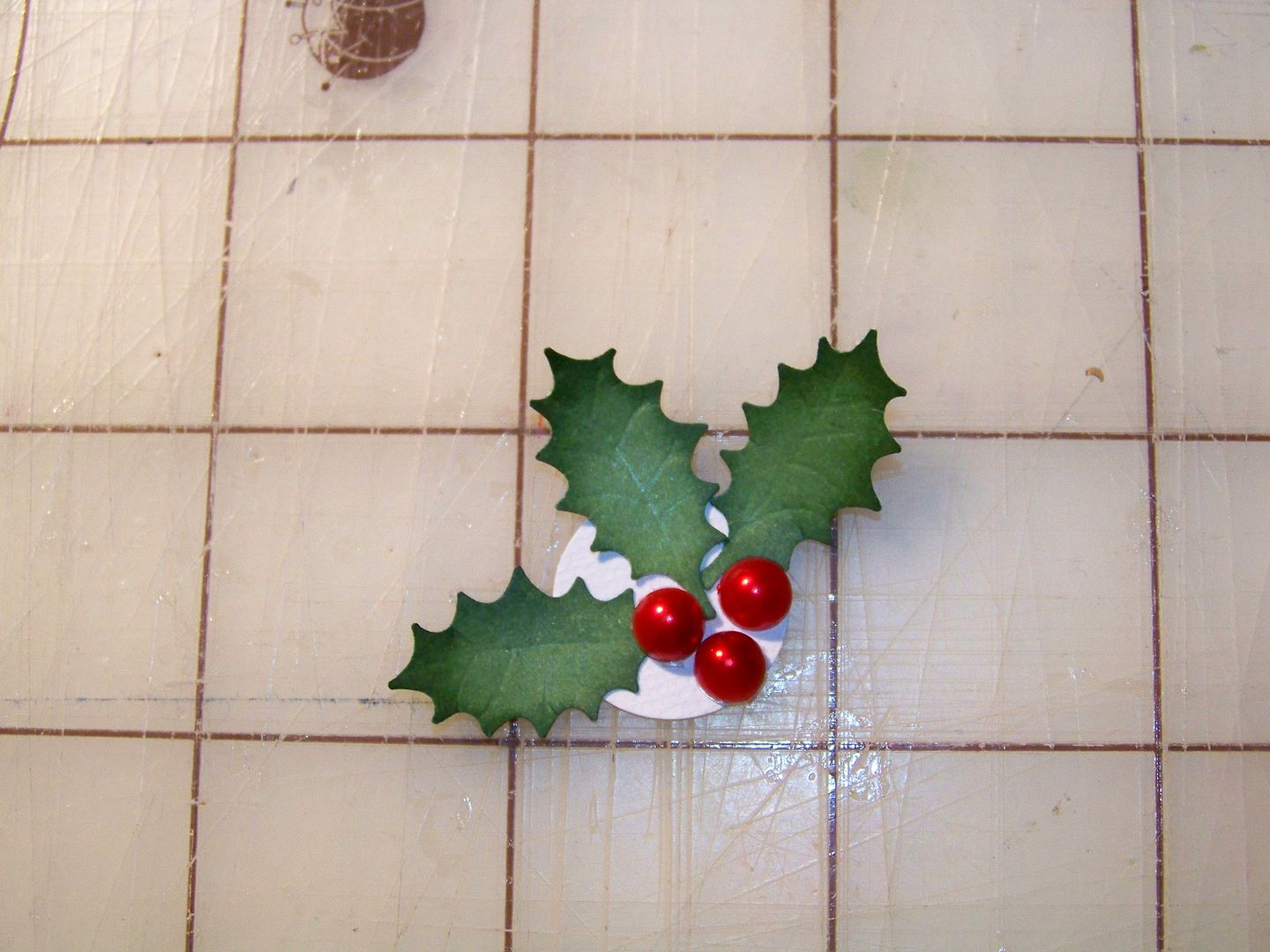 Click
here
to learn about "Be A Santa to A Senior" and to find a donation location near you.
To see all of my projects, click
here
to visit My Project Gallery or click the tab at the top of my blog.