Wow! How did it get to be Thanksgiving Week so fast?! After celebrating (and eating!) with family, we like to decorate for Christmas. In honor of that, I have put together a project for Linda at the Paper Boutique blog.
I created a shadowbox (made to look like a gift) that features a light-up vignette inside! I hope you will join me over there to see my project. As always, I provide cut sizes and how-tos, including how to make a shadowbox, how to create a wood floor, how I created this custom figure, and how to add lights!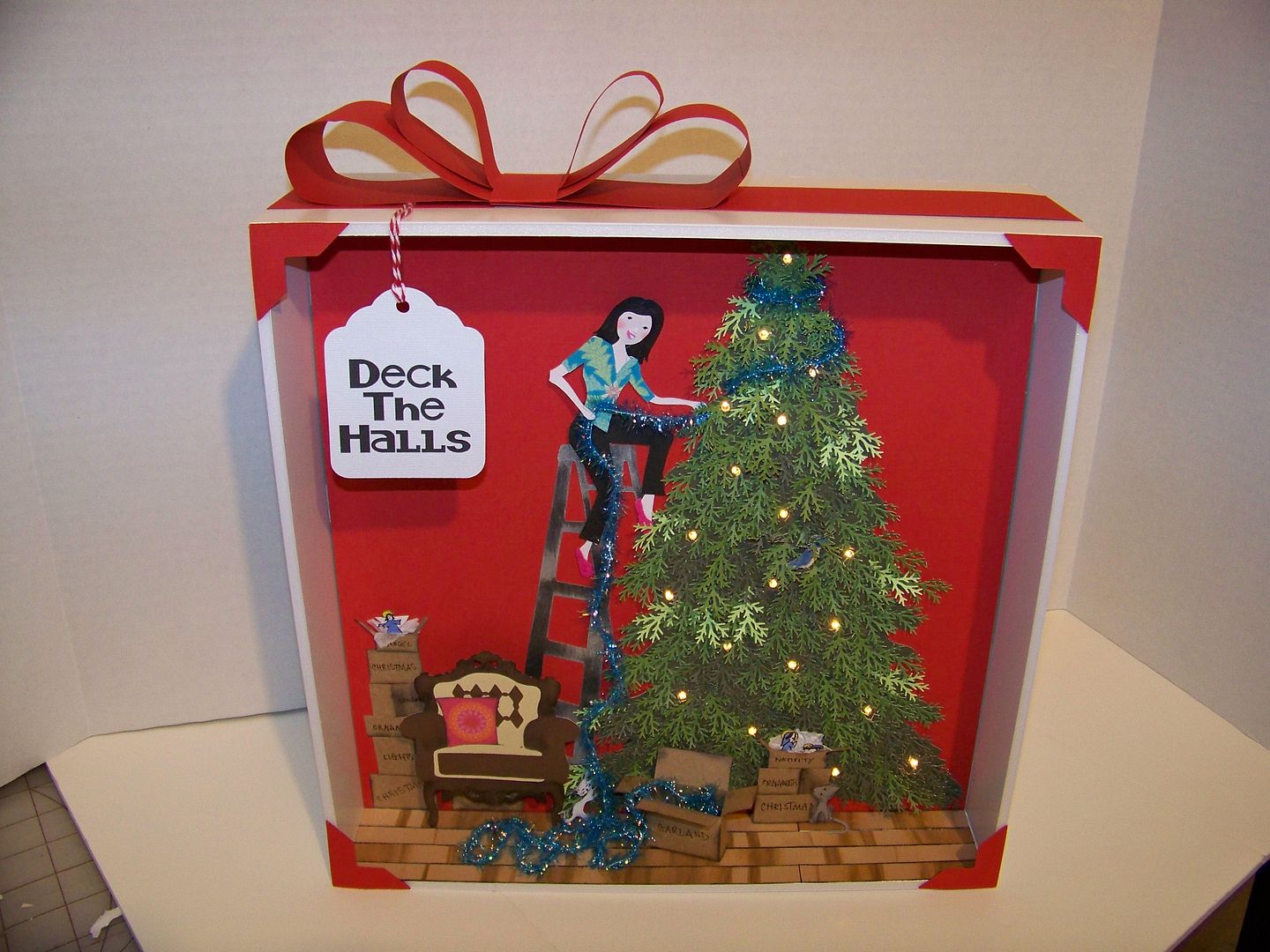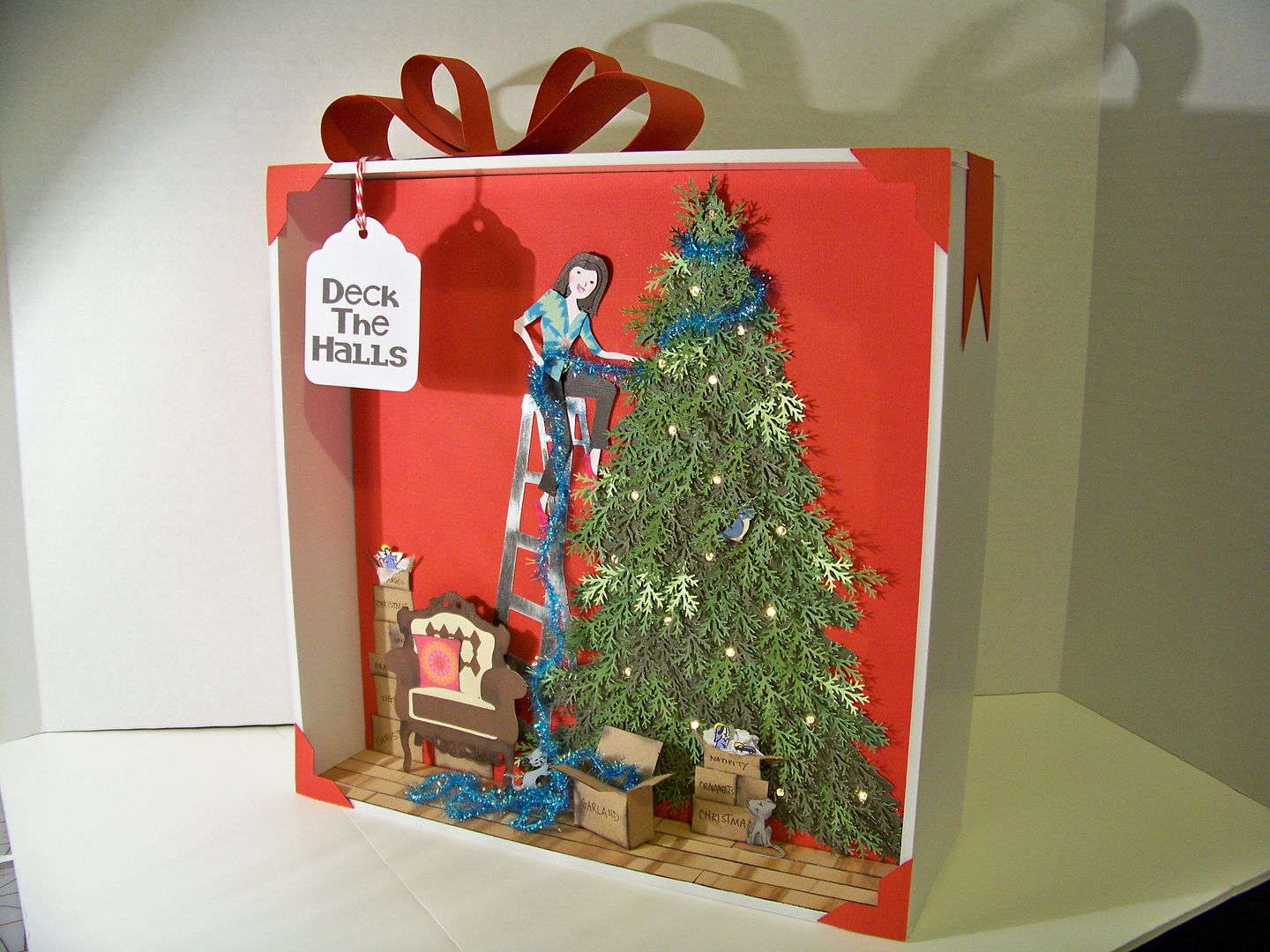 Just click on the button below to take you directly to my project post!
And exclusively on my blog...because I have gotten several emails from crafters wanting to re-create my projects, but stressed over the hand-cutting, I have provided a pattern for the legs. This includes the finished shape for my lady on the ladder, as well as the single leg I used to create that and the
bicycle-riding lady
from a previous project. Click
here
for the leg pattern for hand-cutting. This is sized to work with Country Life (page 32 layer 2) cut at 7-1/2" relative size on the Imagine or E2.
Best wishes for a very