I just wanted to showcase some cards that arrived at my home recently. What made them extra special was that they weren't even for me. My crafty friends sent them to members of my family.... and they were so appreciated by them! I loved their generosity of spirit and kindness that they showed my family!
First, back in January, my husband received this card from Sis Patterson of the
Paper, Craft, and Scissors blog
. This card features an adorable tractor-driving cow on a slider card! Everything Sis makes is so well-planned and fun! I love her imagination and the whimsy she brings to her projects!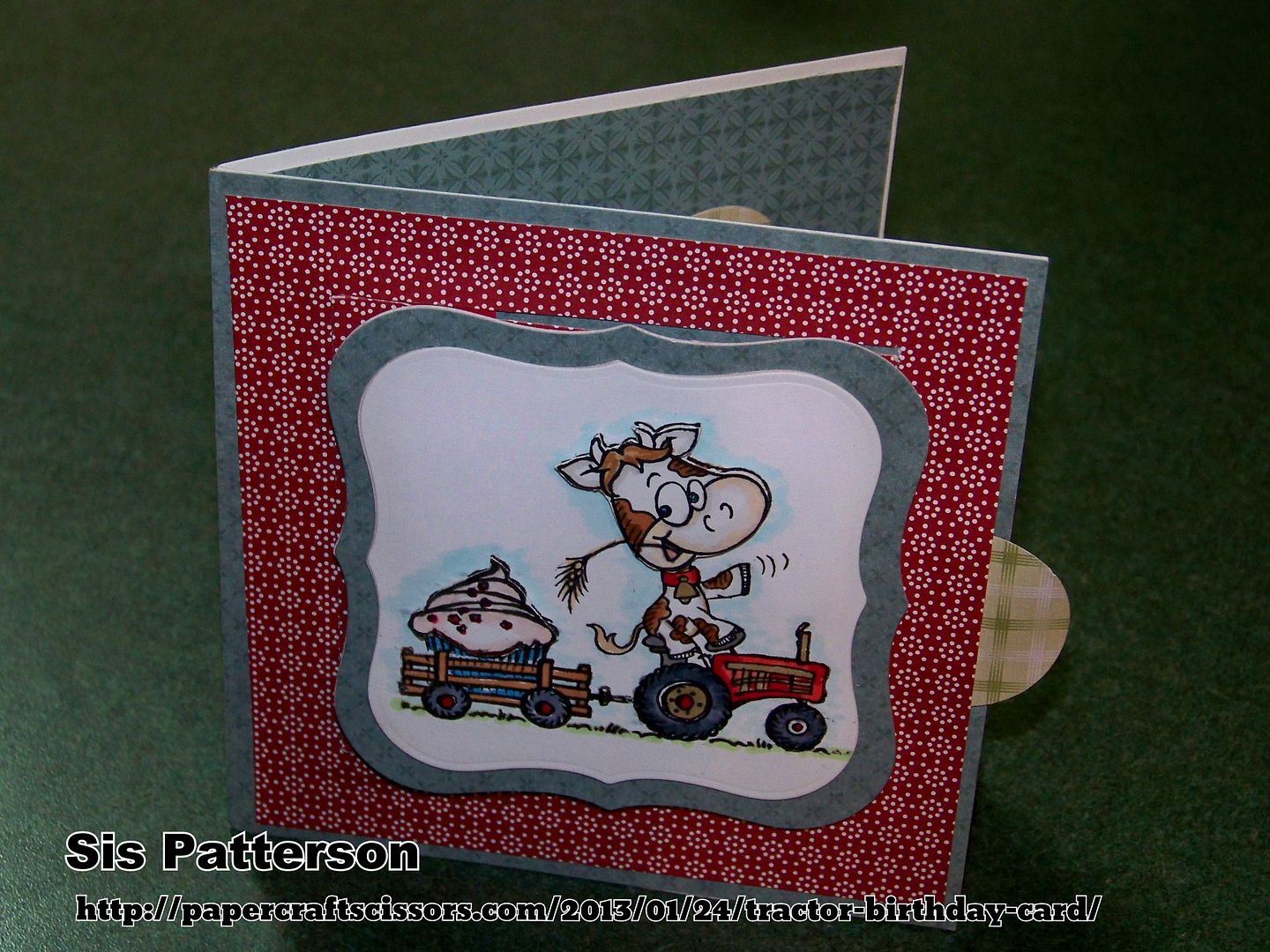 When you pull the tab, the artwork pops up and reveals a sentiment. How cool is that!
A cool thing that Sis does when she sends a dimensional card is to send it in a specially-made box! I love that touch and it means that her work always comes in perfect condition. She told me once that her card boxes are made on her Silhouette with a file she purchased. The boxes are extra sturdy due to a liner that is cut.
You can see all of Sis' great insights and a link she provides for making this slider card on her blog by clicking
here
!
Last week, another package came to the house! This one was from Colleen McCauley of
Col's Creative Corner
. This one had gifts and a card for my daughter... and a card for me too!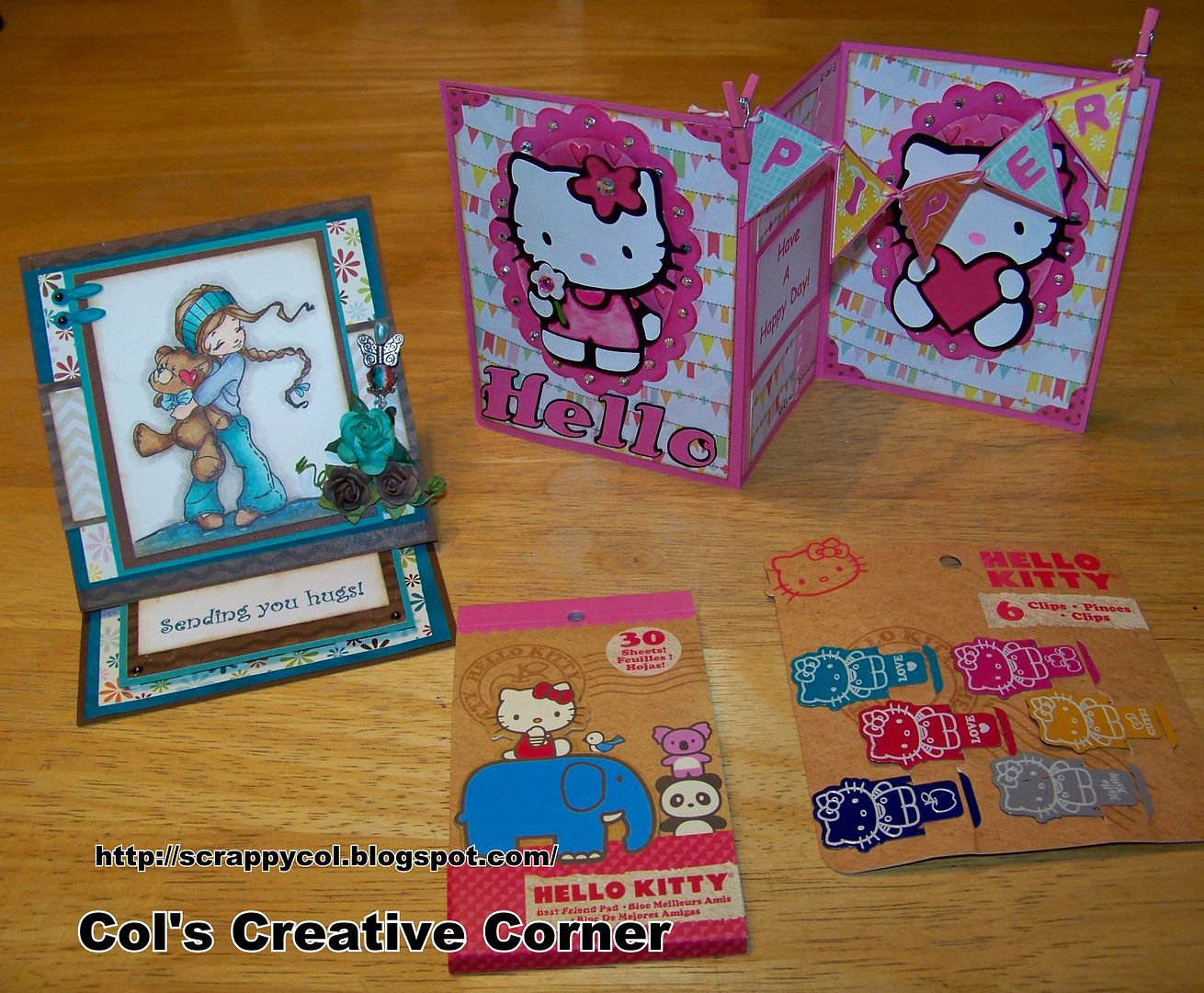 The thing about Colleen's projects is that they are not only little works of art, but also so incredibly well-made and sturdy. This was the first time I had seen Colleen's work in person-- what a treat!
This is the card she made for me. I just love it! Look at the coloring on the image-- perfect!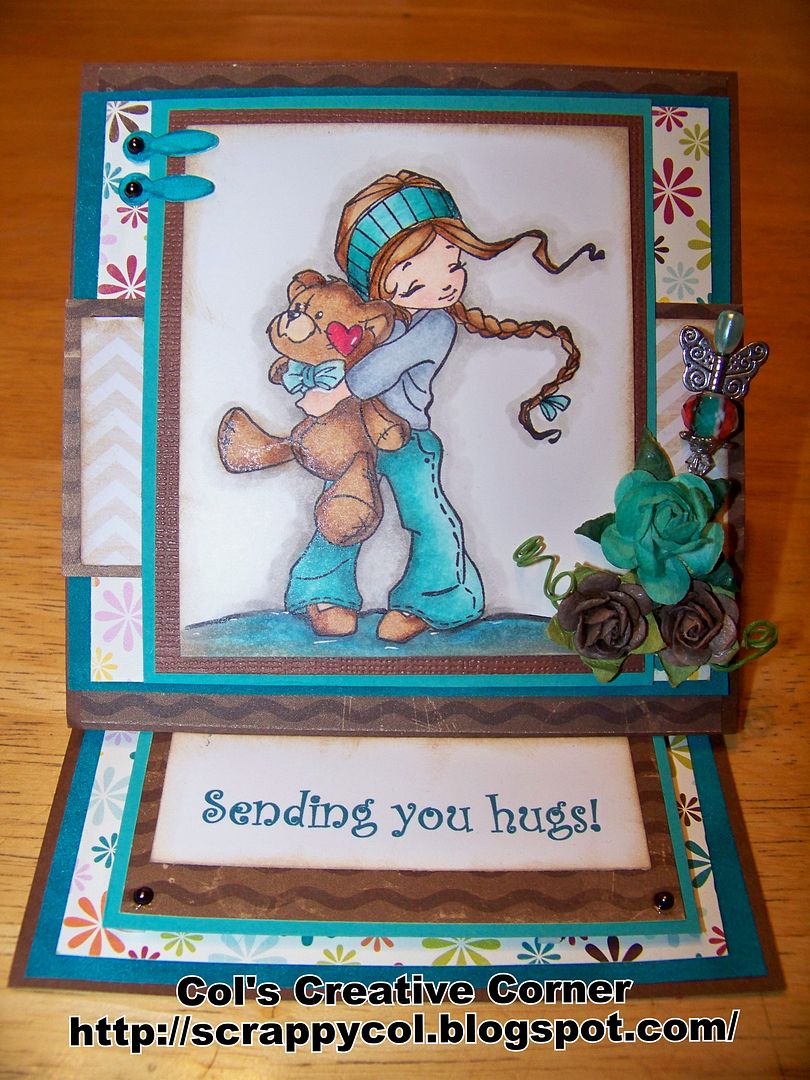 This is the card she made for my daughter... Is this just too cute with the custom mini banner or what!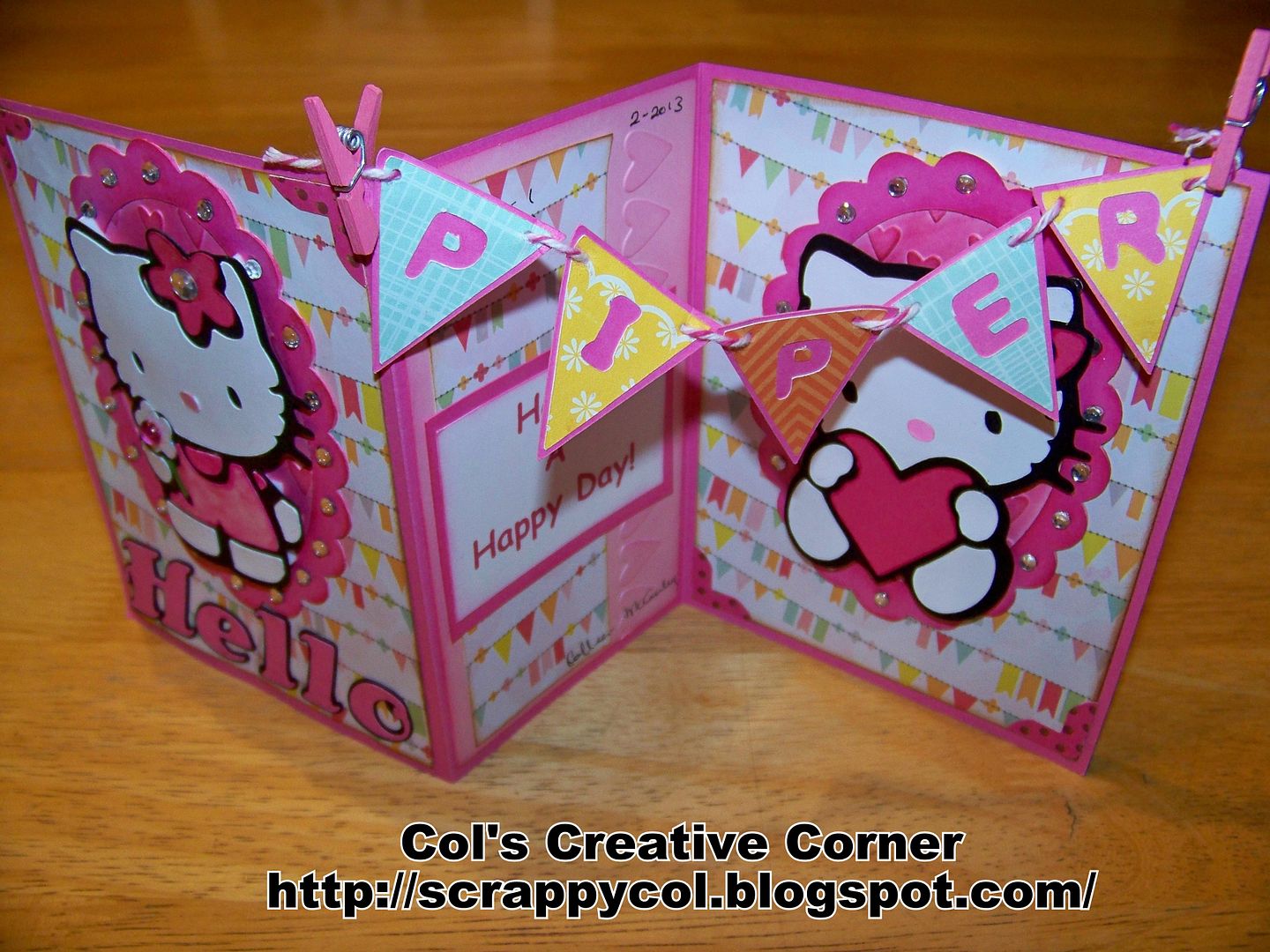 Piper especially loved the bling!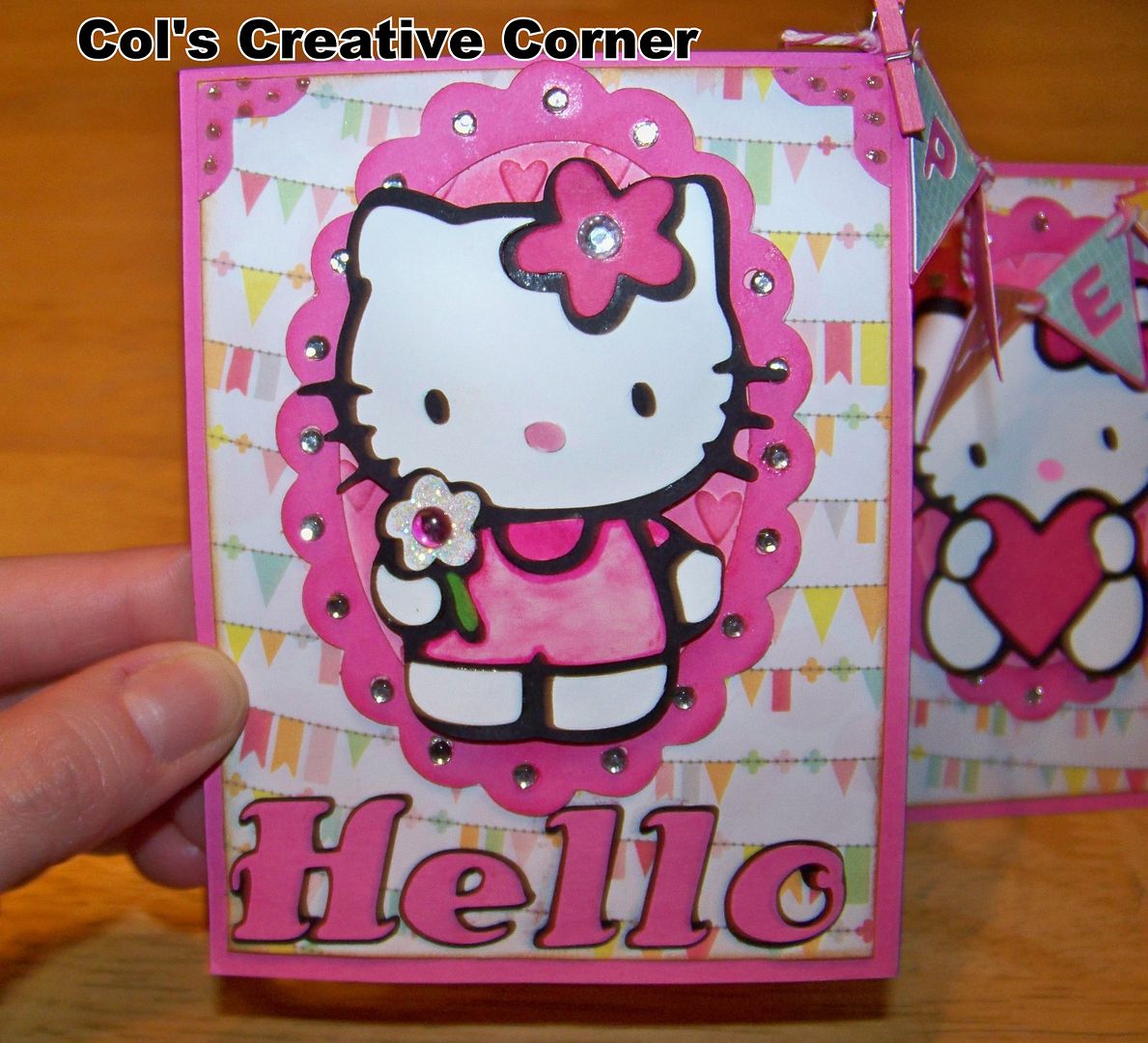 These were such lovely testimonials to the generosity and talent of my crafty friends! I love that they shared their skills and time in this way! And it is so much fun to see Sis' work in my husband's music room [read: man cave] and Colleen's work in Piper's room! Thank you ladies, for thinking of us!