My daughter came into where I was working this morning and asked me for a certain color of permanent marker...and she told me to keep away from the hall where she was working... then she asked for a hole punch and reminded me to keep away... then she asked for yarn and told me she was working on a surprise...
So, I did what any mom would do. I peeked. And I took a picture.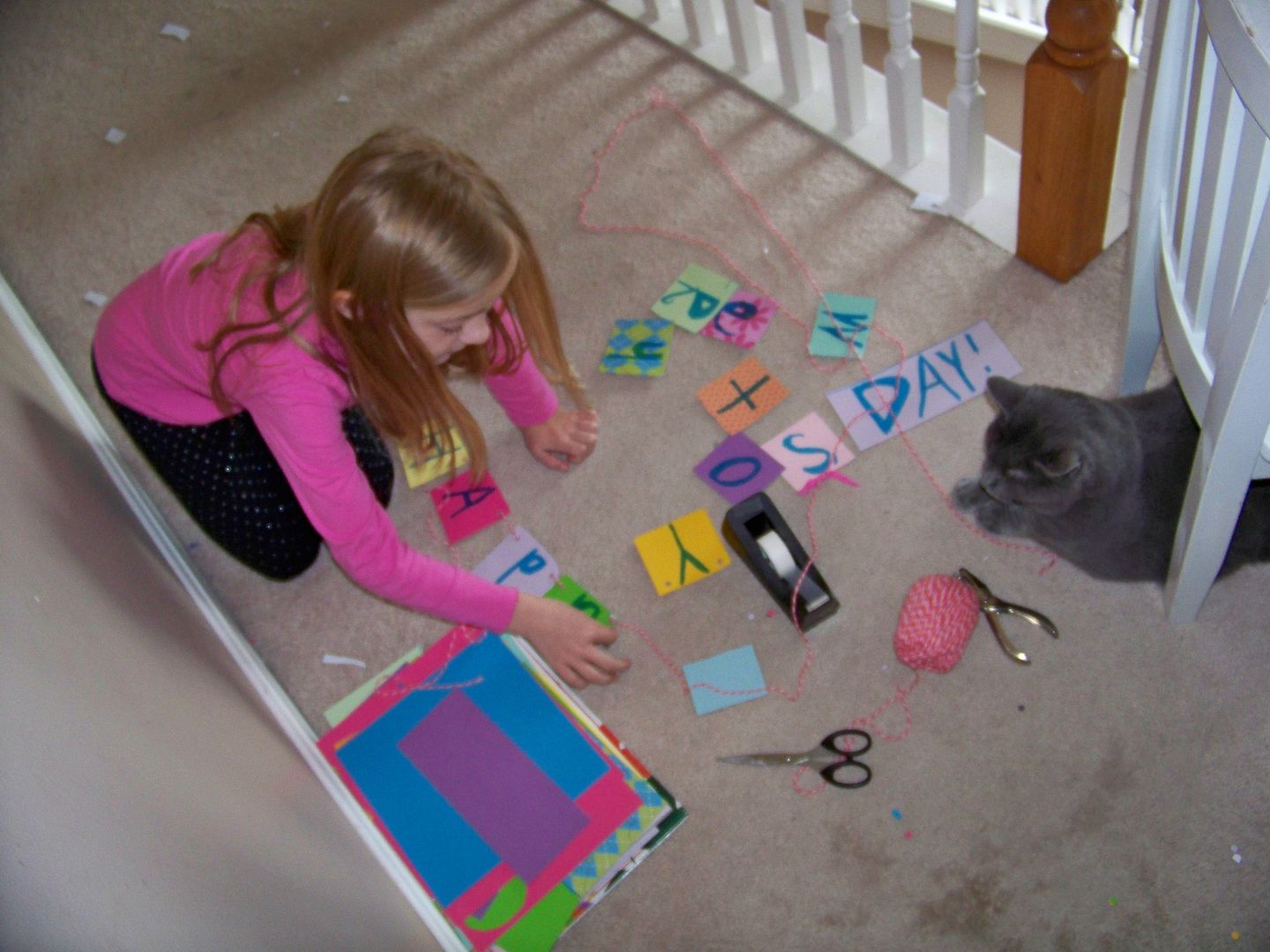 When I was given permission to look, this is what she had made for me! I love it.