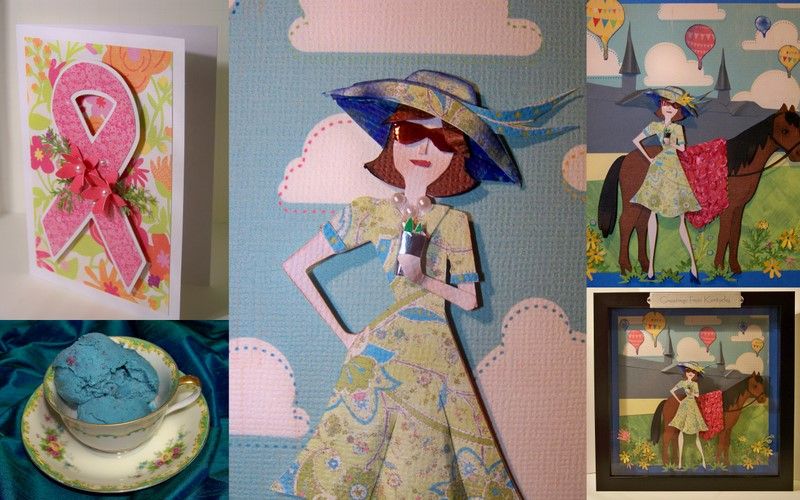 I like making gifts! I wanted to share a few gifts I have recently created for friends and family: a shadow-box vignette, homemade ice cream, and a card.
The first gift is a shadow box that I created inspired by a pennant I made for a crop. You can see the pennant from a previous post by clicking
here
.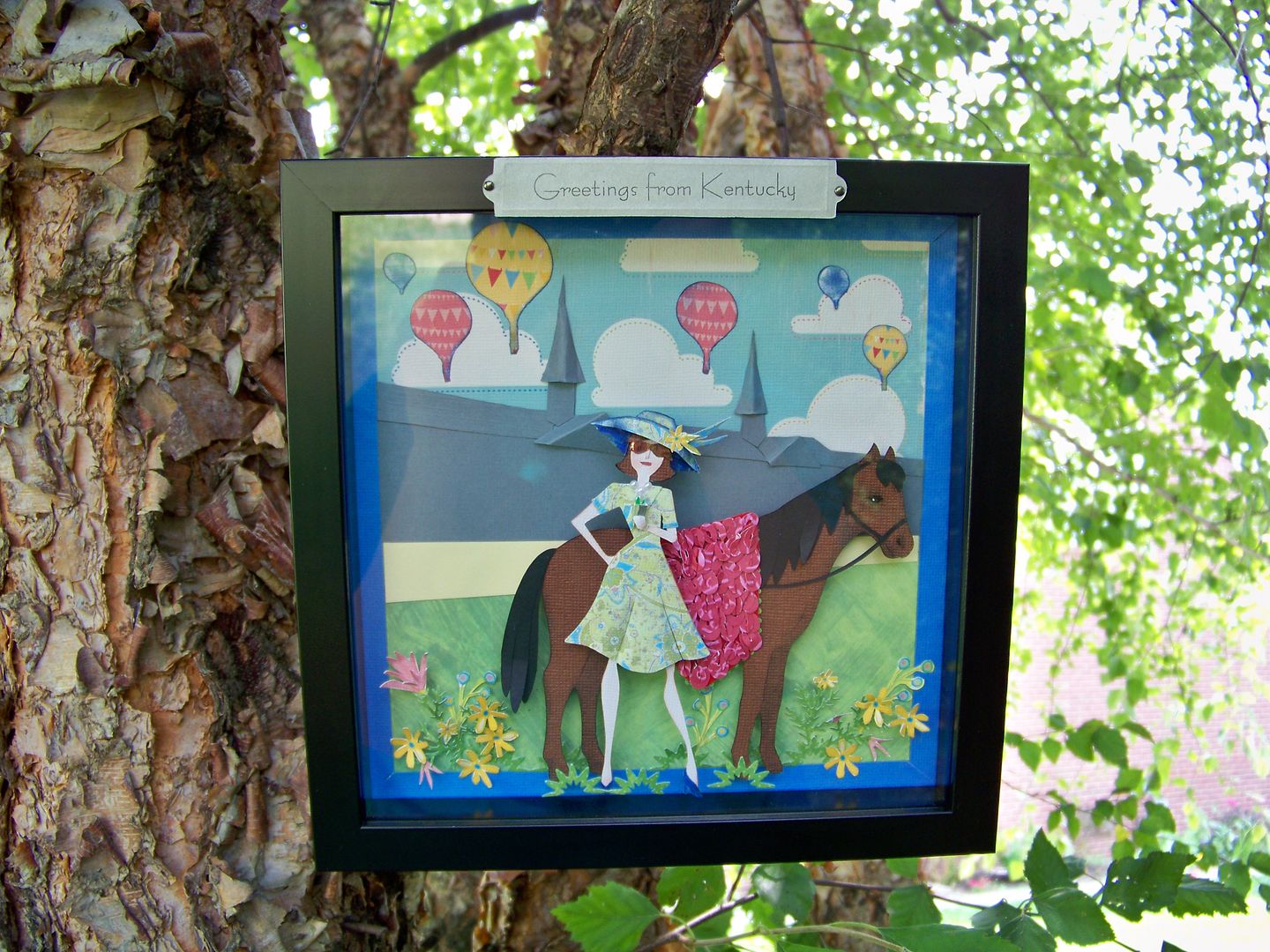 Yep, I hung it in a river birch to photograph it!
I learned so much from making the pennant, but I wished that I had created a forward-facing figure. For this gift, I did.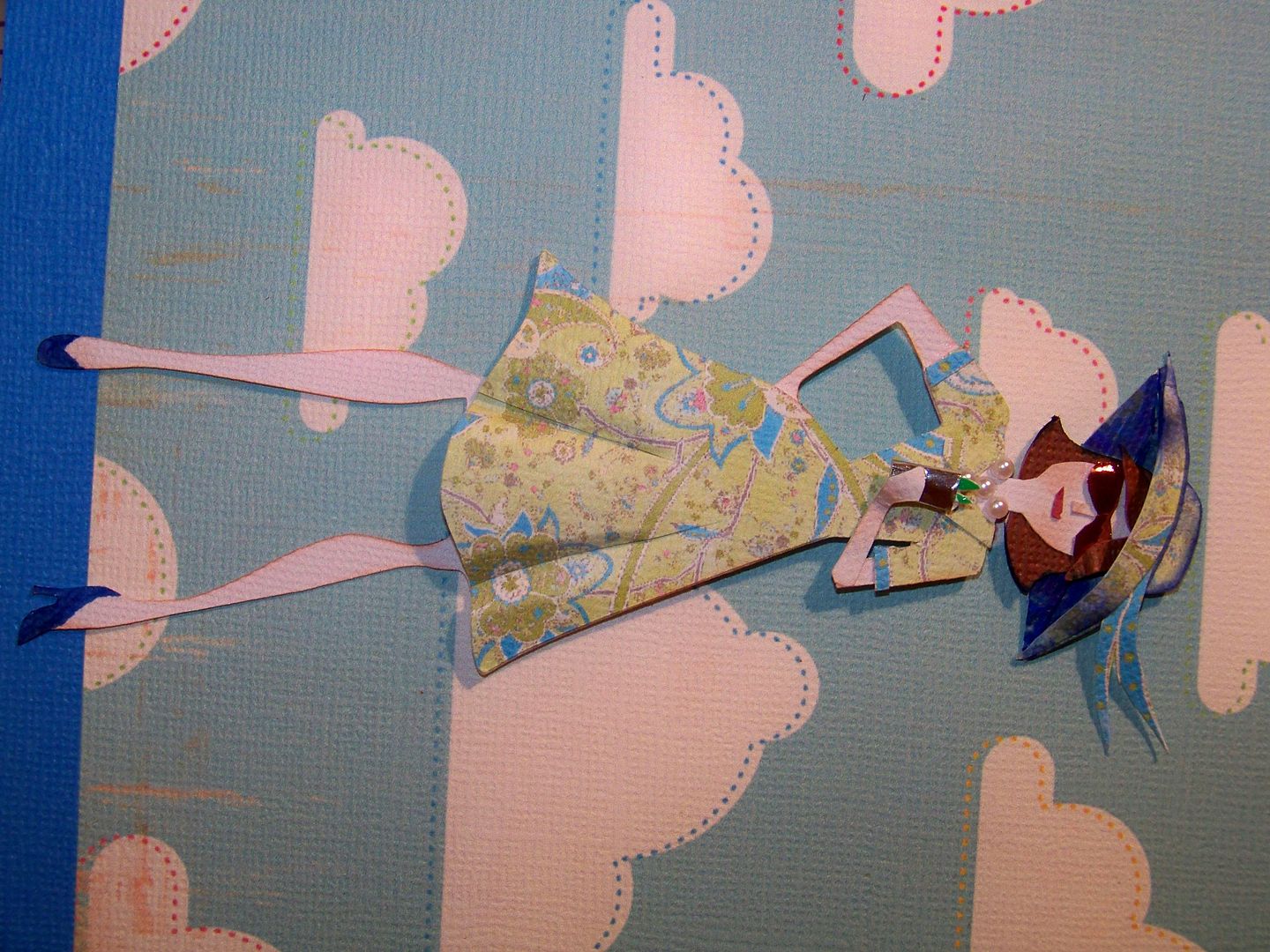 I cut the figure from Forever Young, cut at 5" on the Imagine, adding a face, hairstyle, sunglasses, and changing up the dress a bit. The dimension in the skirt came from cutting two dresses. Using only the skirt on one, cutting and bending at the drapes.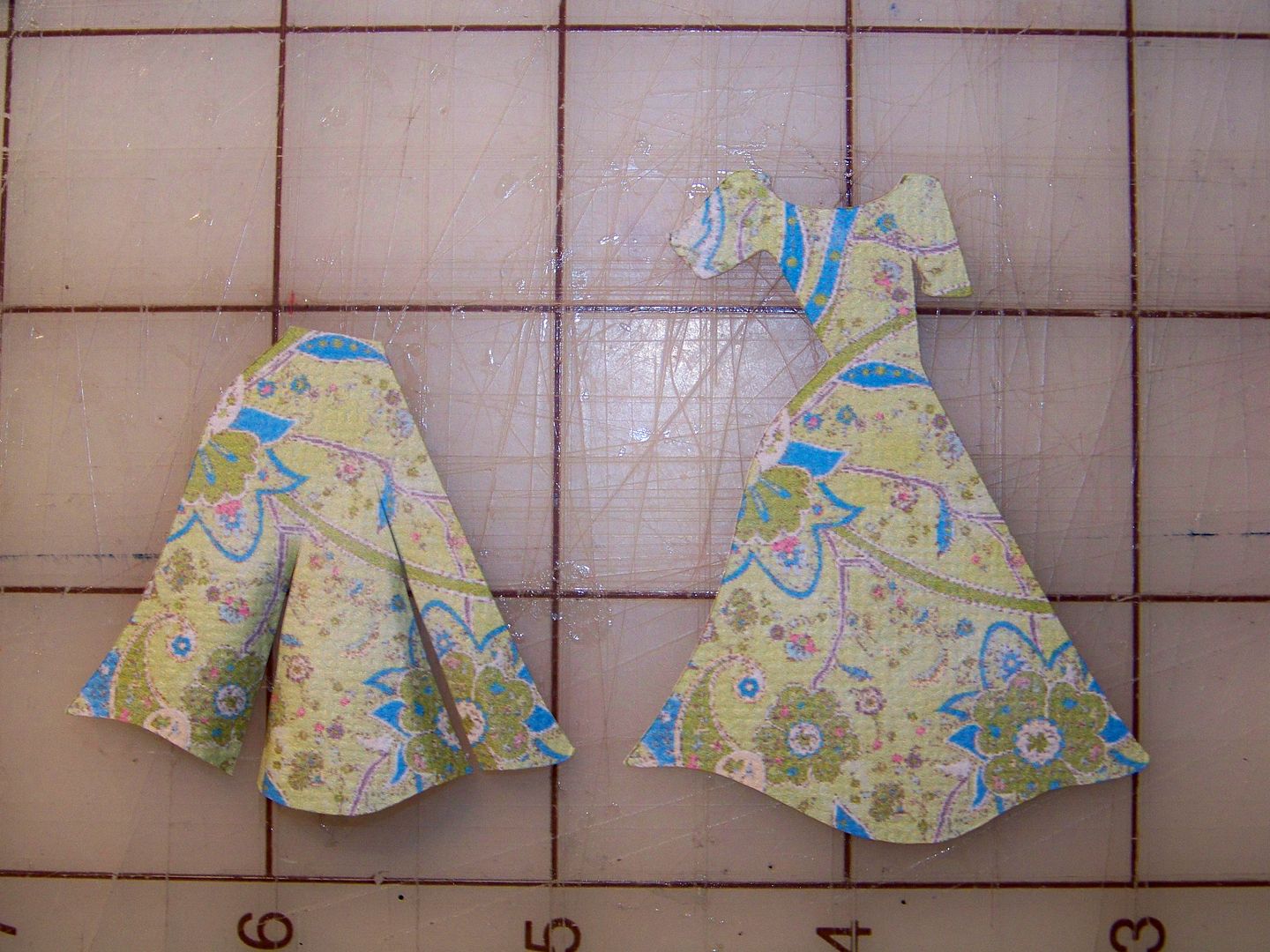 I hand-cut her hat to accomodate her new posture. I hand-cut her nose, mouth, and sunglasses. She is lightly inked; her hat is heavily inked. I cut
off her arm at the elbow and extended the cut into her leg to allow for a hand (since the body would be covered by her dress). I shifted the arm into position and glued it back at the elbow. This allows for the bend in the elbow and a curve in her hand to 'hold' her drink. You can find details on the mint julep cup in the original pennant post.


The horse, balloons, and Churchill Downs cuts are sized down from the original pennant. (The spires for Churchill Downs were much trickier on this smaller version because the smaller paper cuts were much harder bend!!) This time, the horse is 4-1/2" from Old West. The balloons are .7", 1", 1.3", and 1.8" from Summer in Paris. The flowers on the original blanket of roses were open, in full bloom. I wanted to have them tight in the bud, so I used a loop punch to change the way they look by cutting and layering them.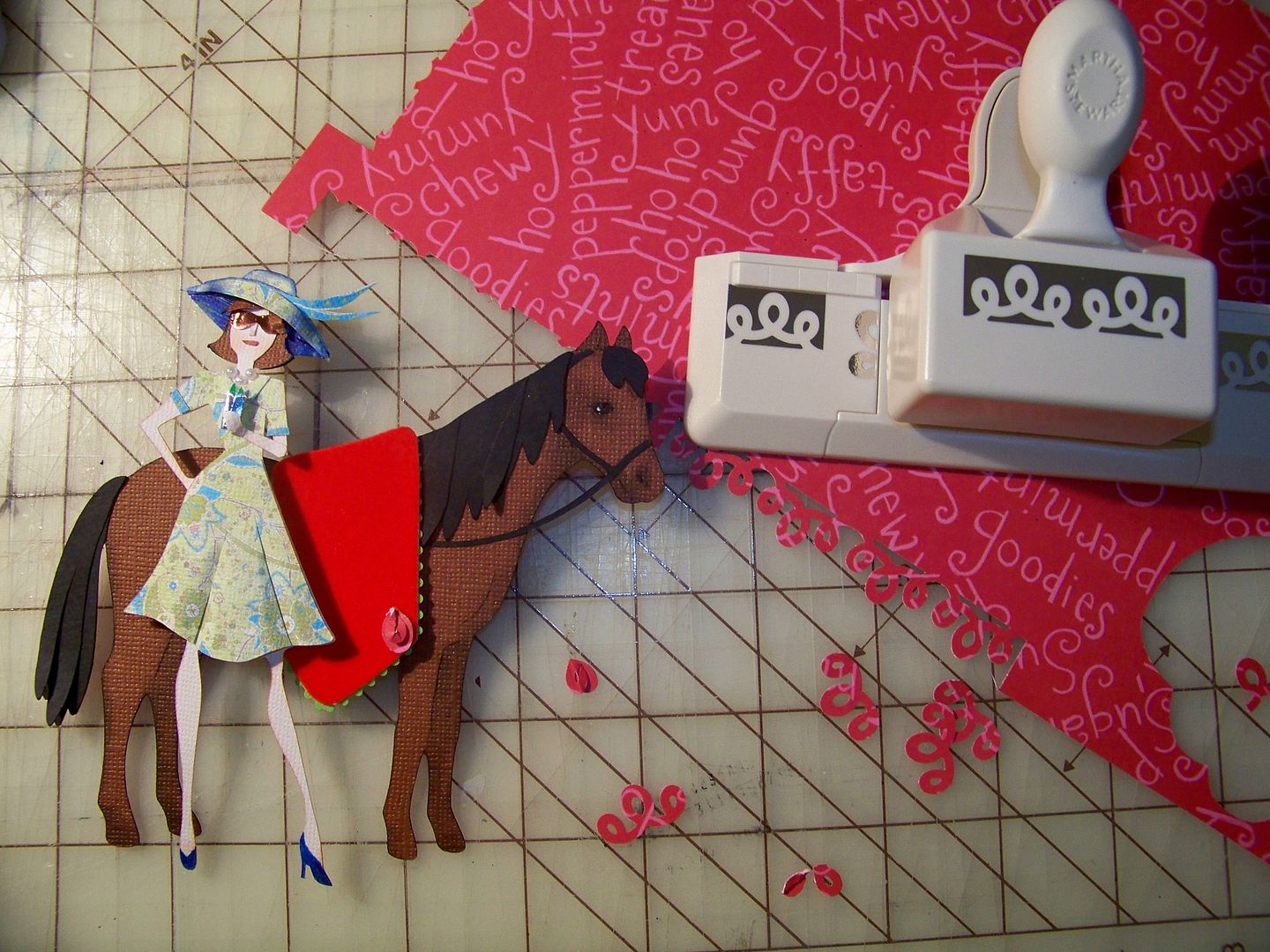 The flowers were hand-cut from printed bouquets on Enjoy the Seasons. I cut them at 1.6" and 1". I trimmed the parts I wanted, inked in green when necessary to hide the white that I couldn't cut away, and glued them to the branches.
I used a Martha Stewart sunburst edge punch to create tufts of grass at their feet. I used the branch punch to give the flowers a way to have height.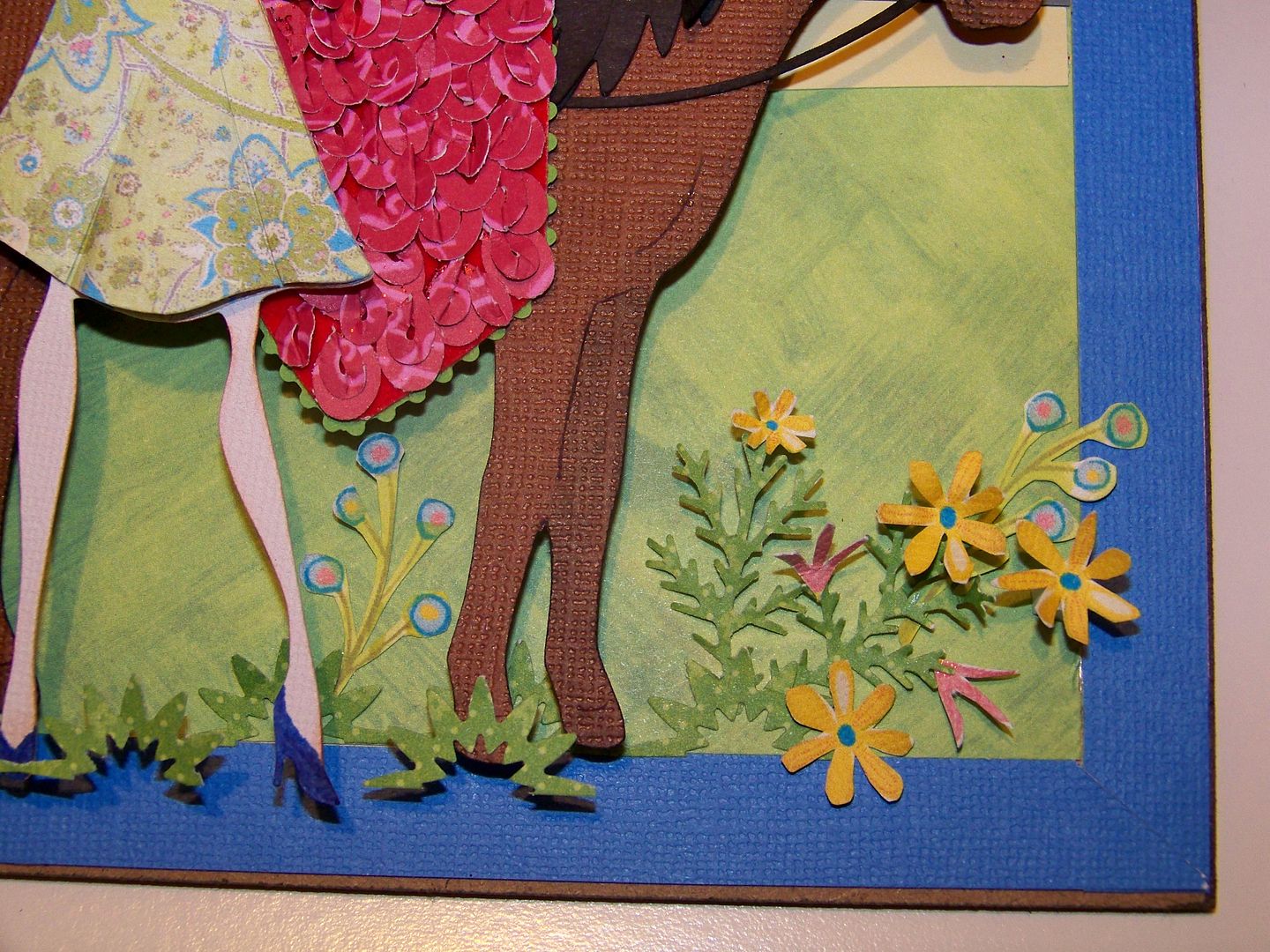 This is the finished vignette before going behind the glass:
I found a black-frame 8"x8" shadow box and created a nameplate from Fabulous Finds (page 82, stretched), cut at .7". I used a pen to draw a frame on the back while the nameplate was on a flower-making mat to emboss it lightly with a rectangle.
I flipped it over and ran it through the computer printer to add my text using Bernhart Fashion BT font at 24 point. I added mini brads, bent as close as possible before being glued to the frame with plastic adhesive.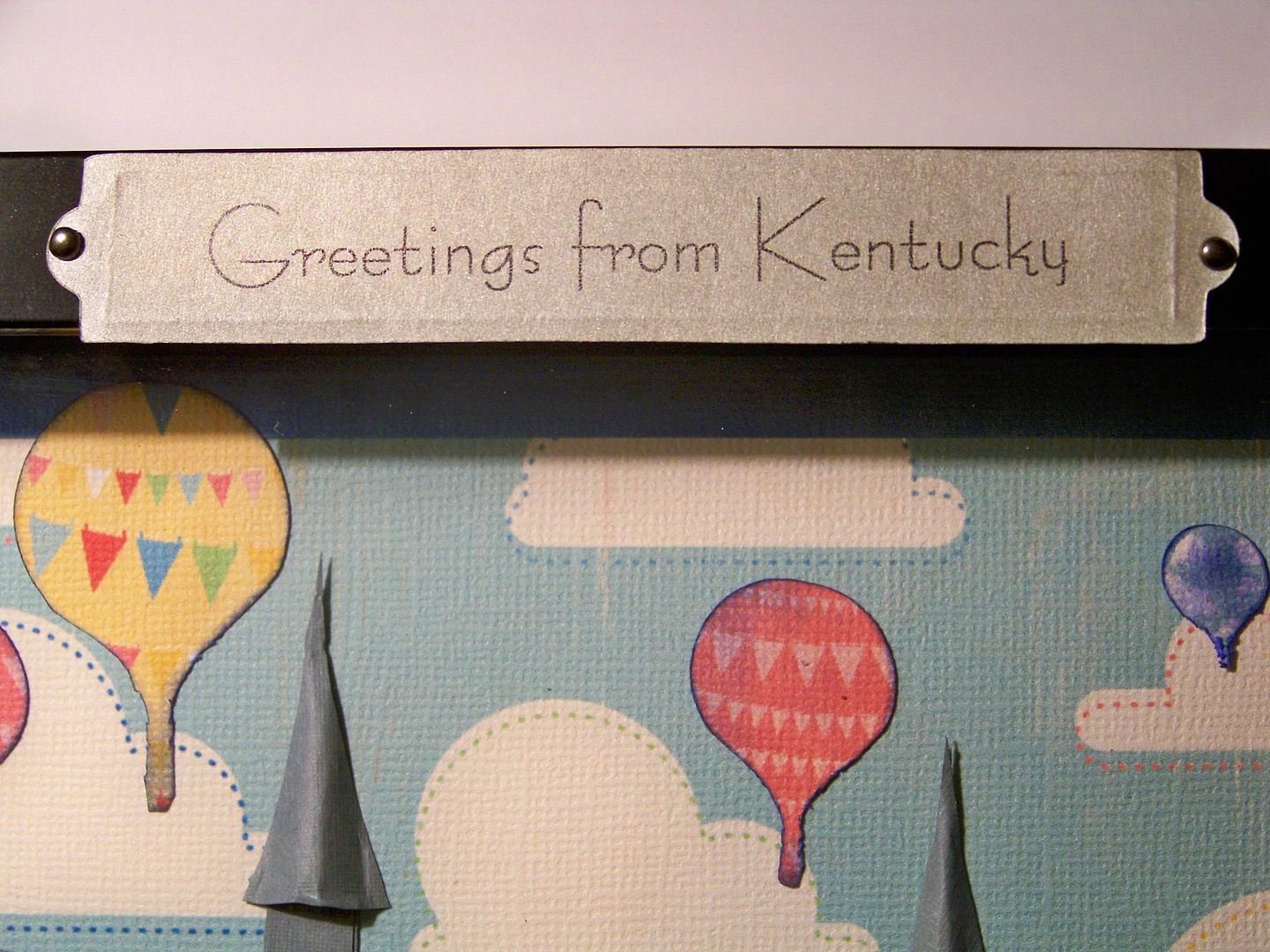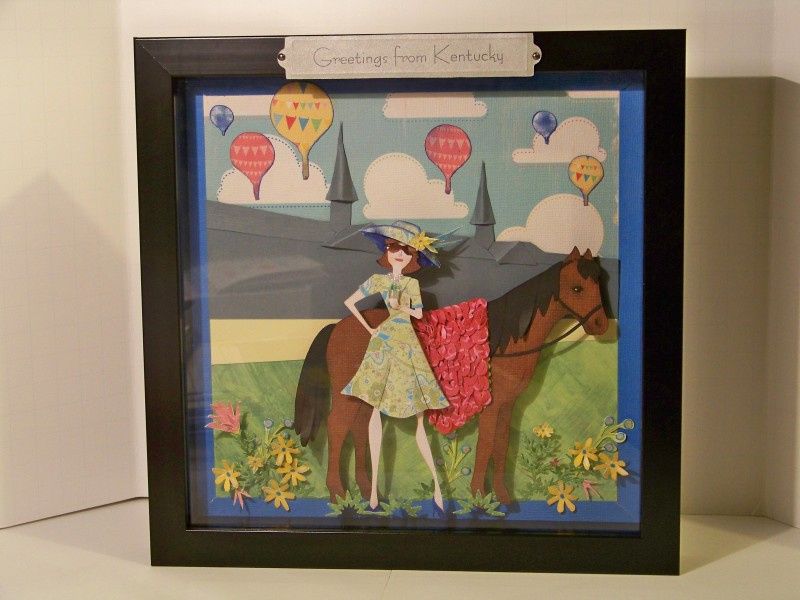 My next gift was ice cream!
I had never made ice cream with my daughter. I surprised myself when I realized that! As a child, I used to make ice cream all throughout the summer with my grandparents using their old hand-crank ice cream maker. My strawberry ice cream was a hit when I presented it as my final chemistry project in high school. I have been making ice cream for years, but for some reason, not this past seven! I use a digital, automatic model now: no hand-cranking, no ice, no rock salt... it does still taste good, but I am not sure how that can be.
Piper's favorite flavor is blue raspberry, so we made a batch to take to my in-laws for a little 'cheer up' kind of gift to share. The secret to this is using semi-frozen berries so that you don't have to chill the mixture and lots of blue food coloring, adding until it goes from purple to smurfy blue.
Piper's Blue Raspberry Ice Cream
(for a printer-friendly version, click here)
2 cups heavy cream
1 cup whole milk
1 cup sugar
4 oz eggs (this is 3 eggs for me)
1 teapspoon vanilla
1 cup raspberry puree (I use semi-frozen berries in a food processor)
blue food coloring (I use the liquid kind at the grocery)
Combine eggs, sugar, and vanilla. Beat well. Beat in raspberry puree. Add cream and milk. Beat well. Add food coloring until you get the desired color- it will take a lot to overcome the pink from the berries! (If you use fresh or thawed berries, you will need to chill thoroughly at this point!) Follow the instructions on your ice cream machine for 1-1/2 quart recipe. Once it is at the soft-serve stage, remove from machine and place in container for full freezing to get nice and hard.
Last, I made a card for a message board friend recovering from surgery. This was part of a weekend challenge in her honor.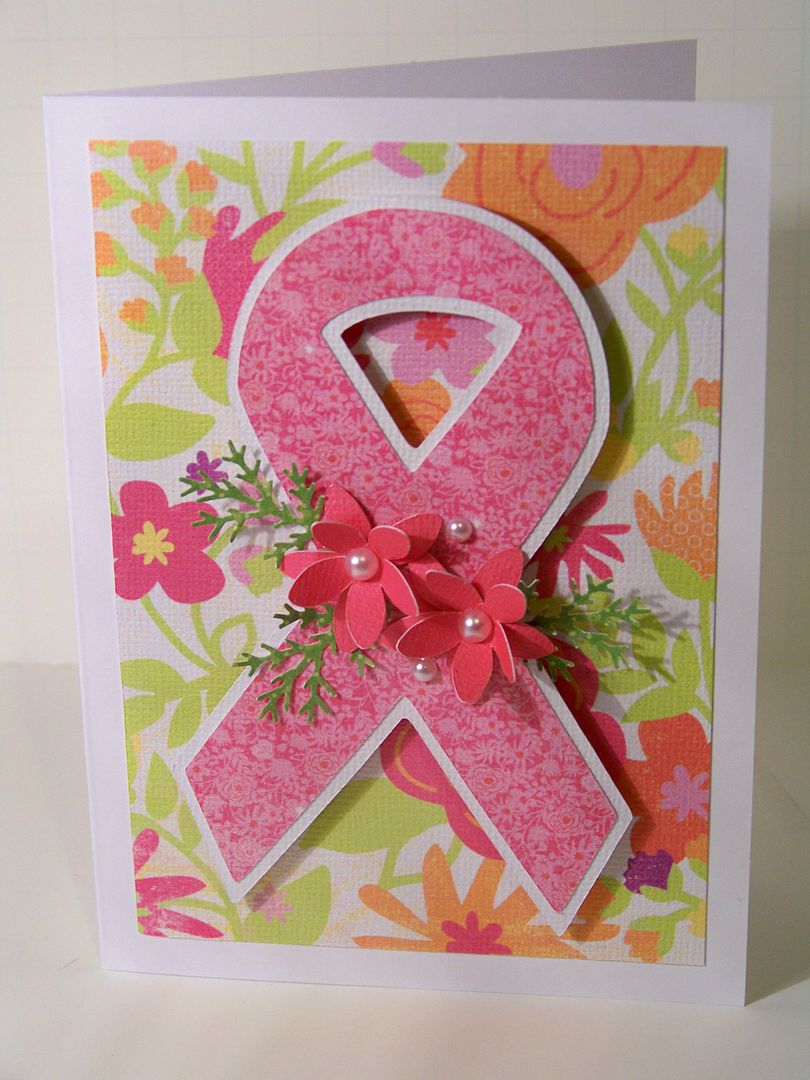 This is a simple card, using Stand and Salute, cut at 4.3" on the Imagine, with shadow. The floral papers are from the Berries and Cream Imagine cartridge. I cut a 5.7" square to floodfill with the large print in order to cut it down to size for my card. The flowers are from Mother's Day Bouquet , cut at 1" and layered. The greenery was made using the Martha Stewart branch punch.
Thank you for visiting my blog! Don't you just love to make gifts... and hand-made or homemade gifts are my favorite to receive as well. They just make me feel like blue skies and green lights!