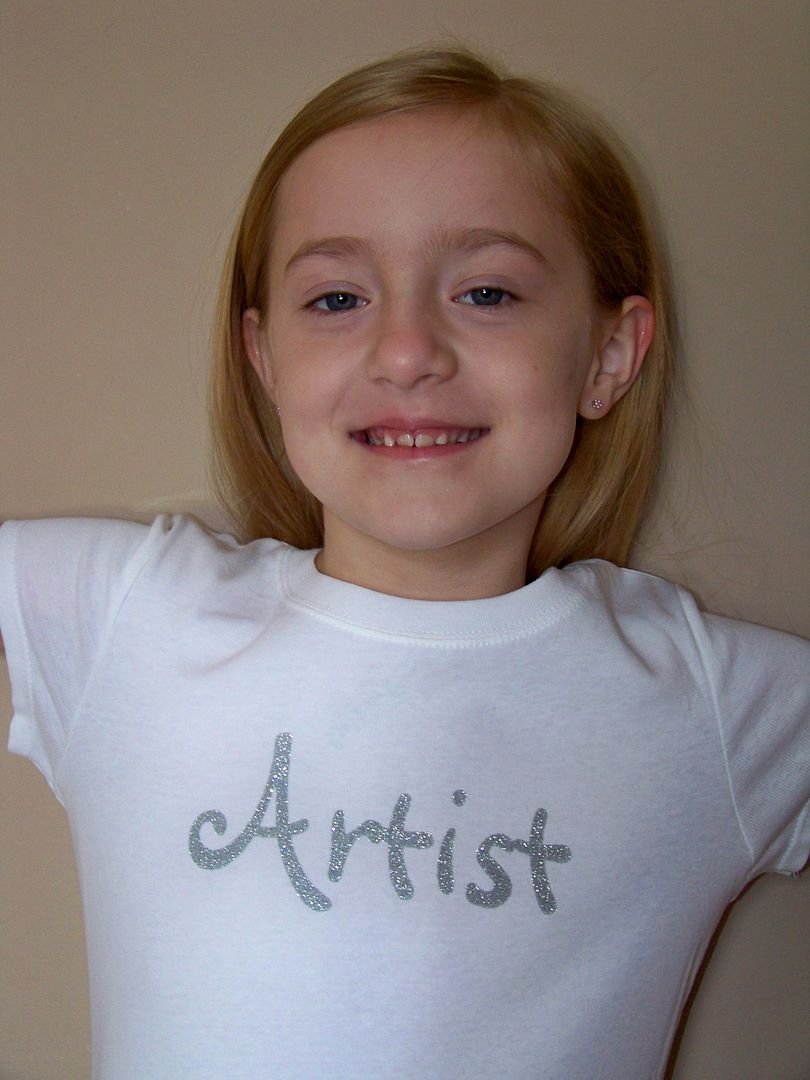 Have I mentioned that I LOVE glitter? When I first started buying Yudu supplies a few months ago after seeing a wonderful demo from Provocraft's Shannon Lerner, I fell in love with the idea of the glittering screened images.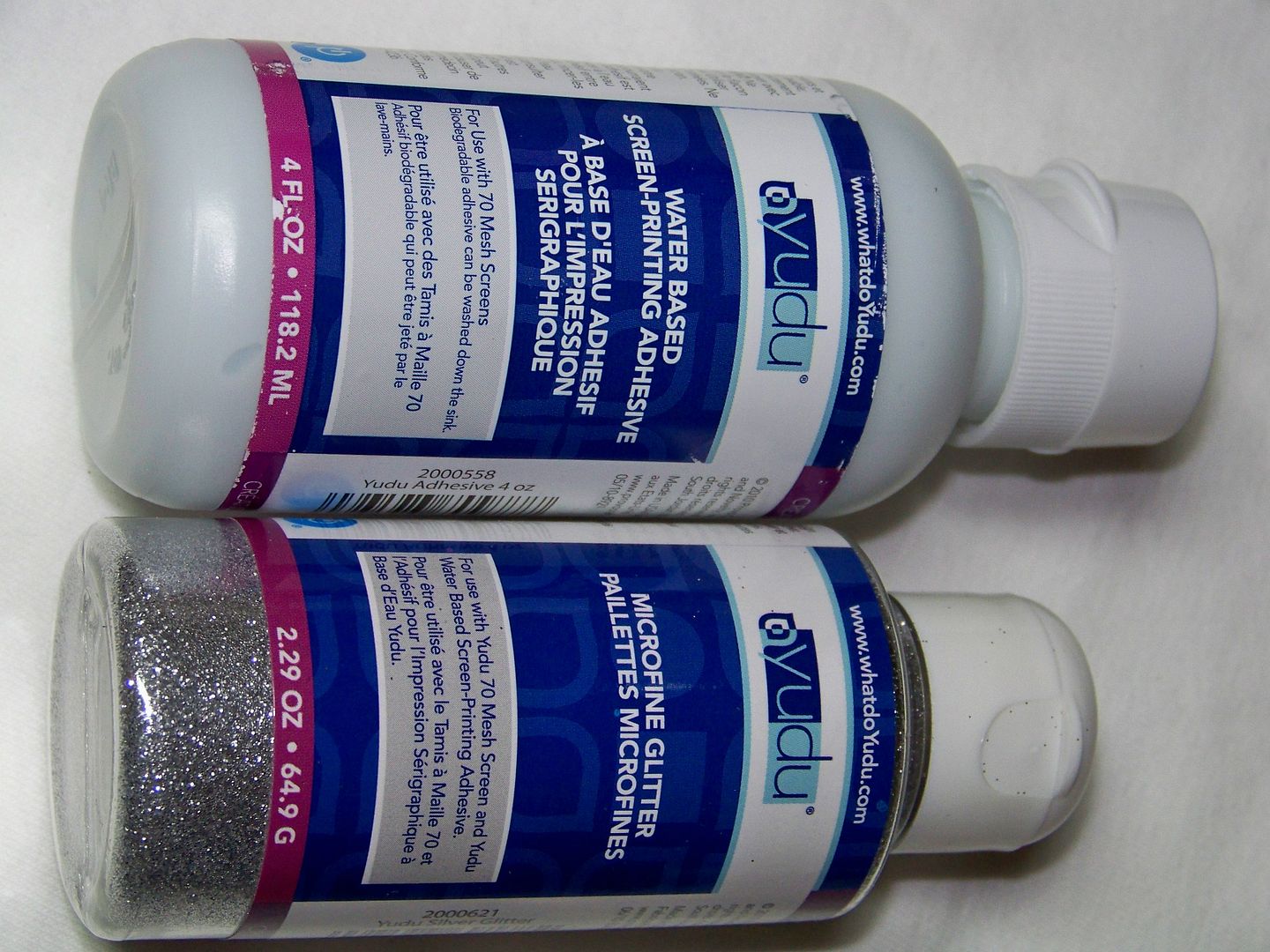 Just the FAQs:
Use a 70 mesh screen. The larger holes are needed to allow the glue to be pulled through it! Apply emulsion, dry it, and burn it just as you would for projects with ink.
Use a water-based screen printing adhesive instead of ink.
Be sure to flood fill the screen before and after pulling the design onto your garment, just like you do for projects with ink!
Just like when printing on any non-tissue t-shirts, you do not have to place the platen into the t-shirt; you can just lie the shirt right on top of it. This makes it easy to pick up the whole platen and move it to a safe (out-of-the-way place) for it to dry.

Sprinkle the Yudu Microfine Glitter over the freshly pulled design on the shirt and allow it to dry.
You can reclaim any unused glitter and put it back in the container, just as is done for paper glitter projects.
Once the shirt is dry, you can shake it out outside to remove the loose glitter you could not reclaim. Then, use a piece of tape wrapped around your finger to get those wayward pieces that are clinging to the shirt fibers.

Use a piece of white computer paper as a press cloth to heat set the design using a dry iron for a few minutes on each side.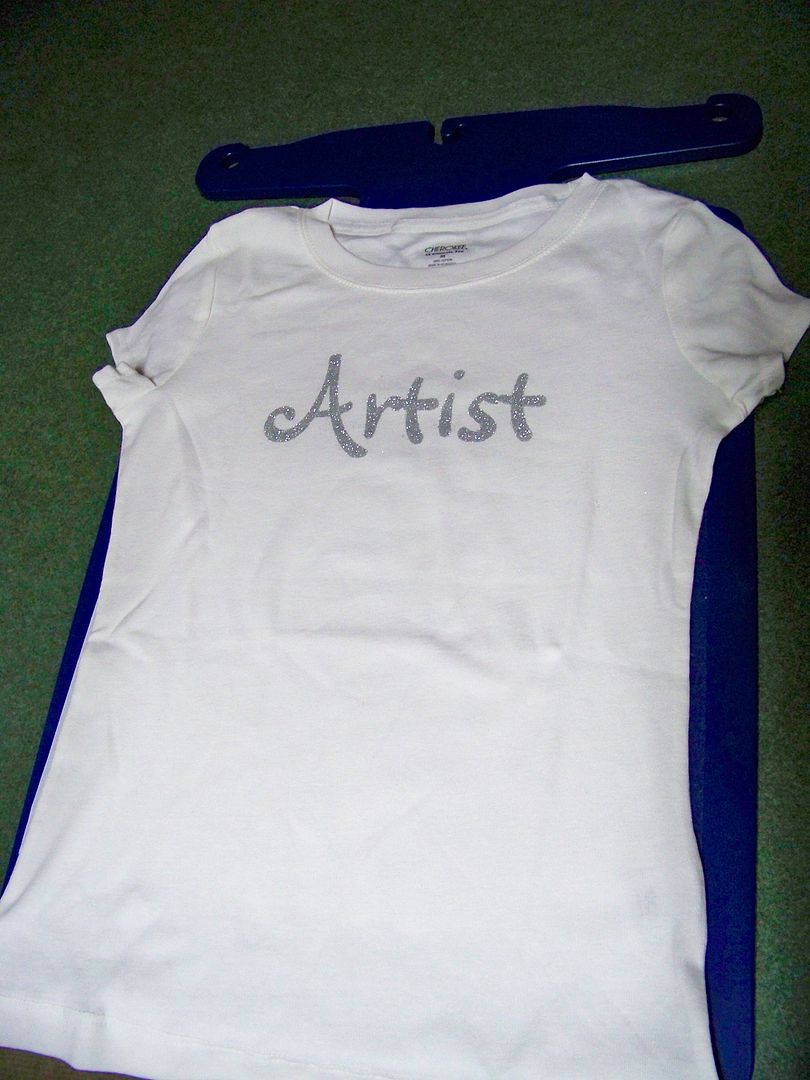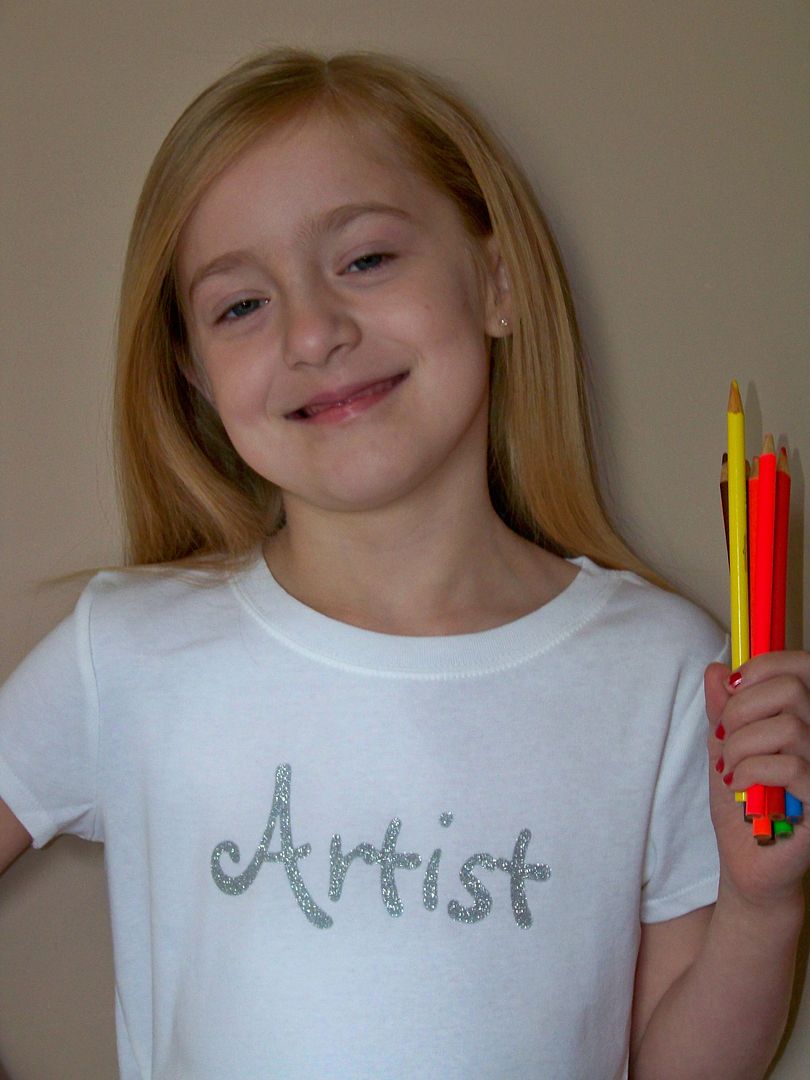 Thank you for visiting my blog. For info on how to use your Yudu, how to apply liquid emulsion, and links to my other Yudu projects, check my Yudu page above, or click
here
.