Another simple card -- this one is for a friend who is pregnant with her first child!
I sized this card to fit in a manufactured envelope; it finished at 4-1/4" x 6". The green mat was 3-3/4" x 5-1/2".
The pink border was cut from Paper Trimmings (page 28) at 3/4". I trimmed it down to 5-1/4 in length. I laced it with a 3/16" strip of paper and added pearls.
The figure was cut from New Arrival (page 82) at 4". Her top was embossed. Her hair was added with ink and a sponge applicator. I used a Micron pen for small details on the head. Her hat and body were lightly inked. She is popped up 3/8".
The hearts were cut with a punch.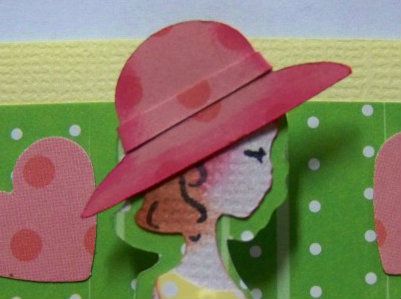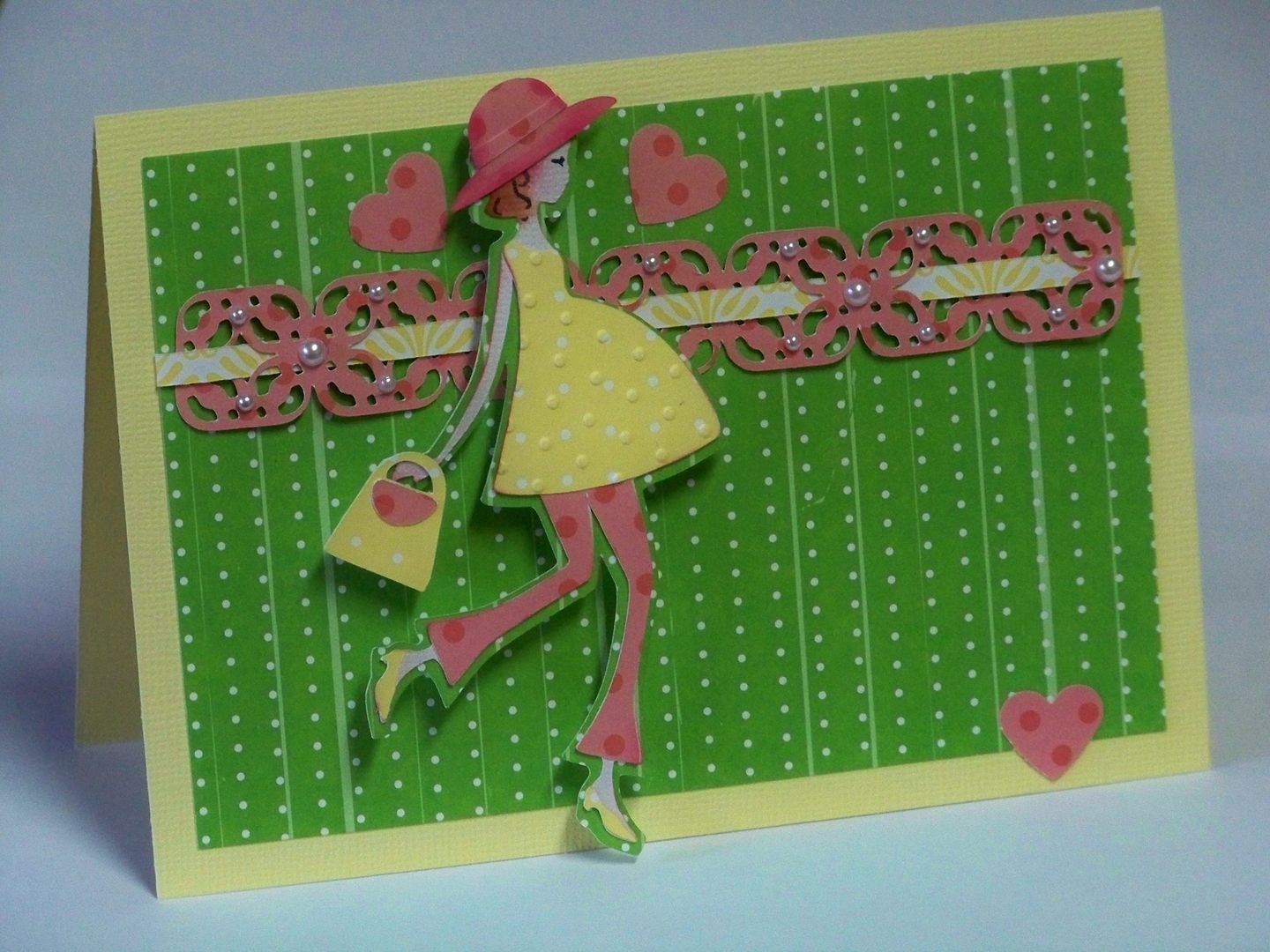 Thank you for checking my project today! Many of my previous projects can be found at My Project Gallery (or
click here
).