Today, I am on
Bitten By the Bug 2
, where I have been asked to do a project with the clown bear from Teddy Bear Parade!
Since it is April Fools Day, I used the image to pull a prank on my kiddo! I cut the bear from vinyl and applied it to glasses that I filled with Jell-O and a straw and allowed it to set-up. This looks like a drink and she was so interested in the clown image that she didn't seem to notice the tell-tale jiggle! This bear was cut at 2-1/2".
I found that it is best to take short-cuts with the layers when putting images onto cups; it just makes it easier with fewer things to line up! Using just the head and hands in brown, for instance, makes more sense than lining up the whole body when it will be covered up with the clothing layers.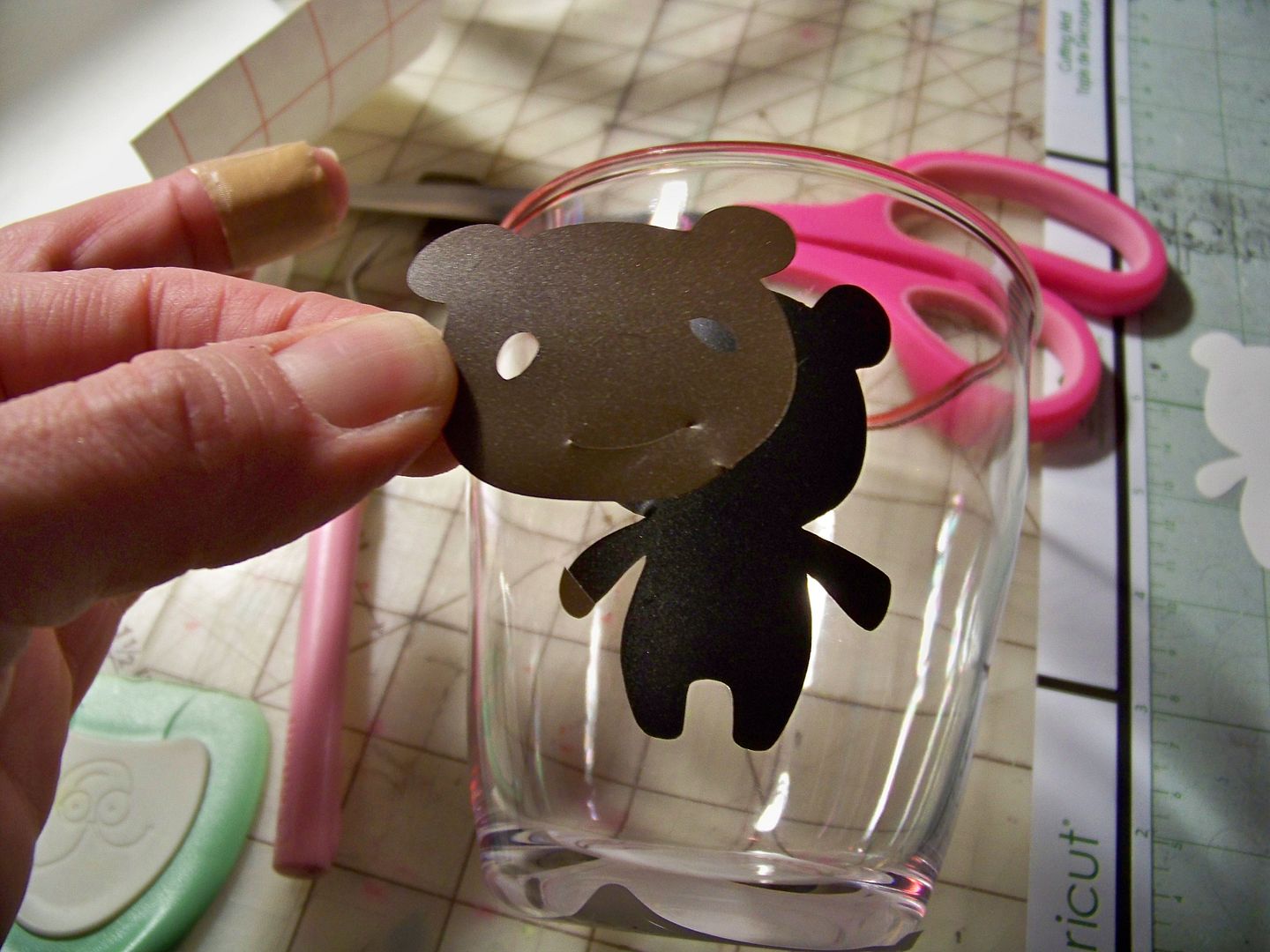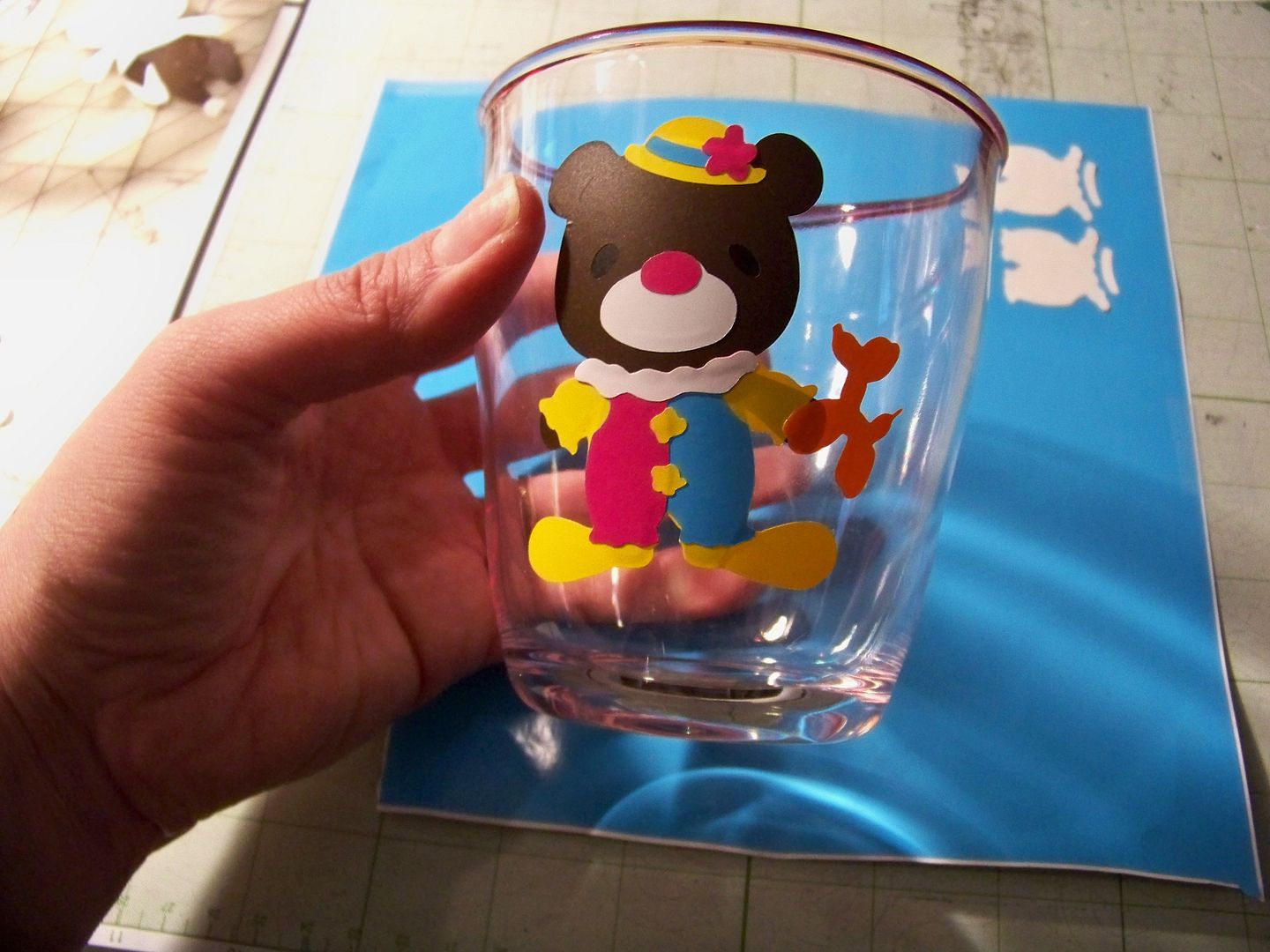 I had this idea that it would be funny to see the word "GOTCHA" in the bottom of the cup as she tried to drink it! I cut the letters mirror-image at 1/2" and placed them on the outside of the glass so that it reads correctly when you look into the glass.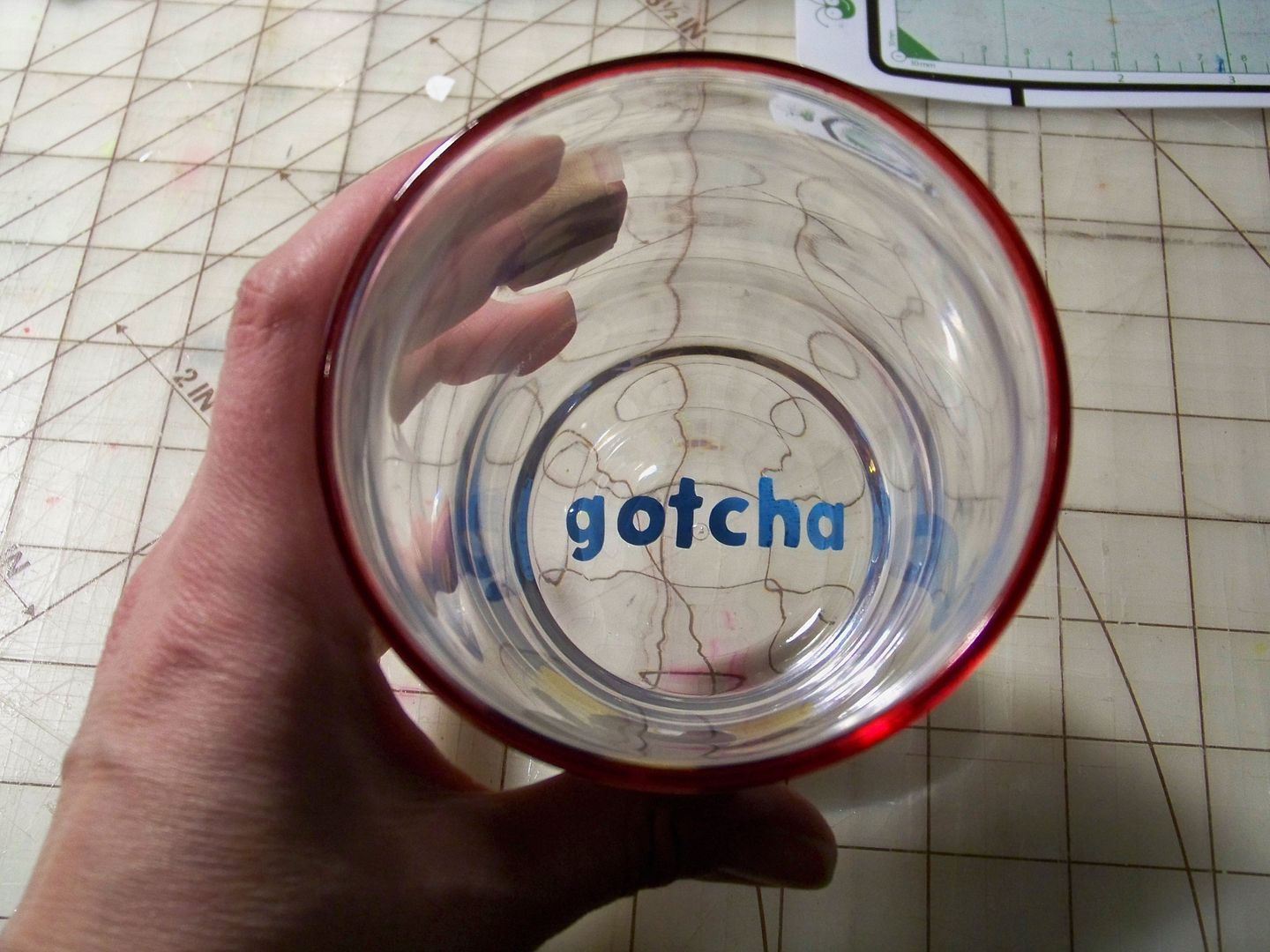 And what is an April Fools prank without yelling out "April Fools" so I made a little card with that inside. I used the same bear, juxtaposed and cropped. I used embossing folders and a dry brush with white acrylic paint to add pattern to the clothing. I added a button and mini pom for dimension on the hat. I used UTEE to make a shiny clown nose. This bear was cut at 7"; the letters were cut at 1" with shadow for this 5" x 6" card.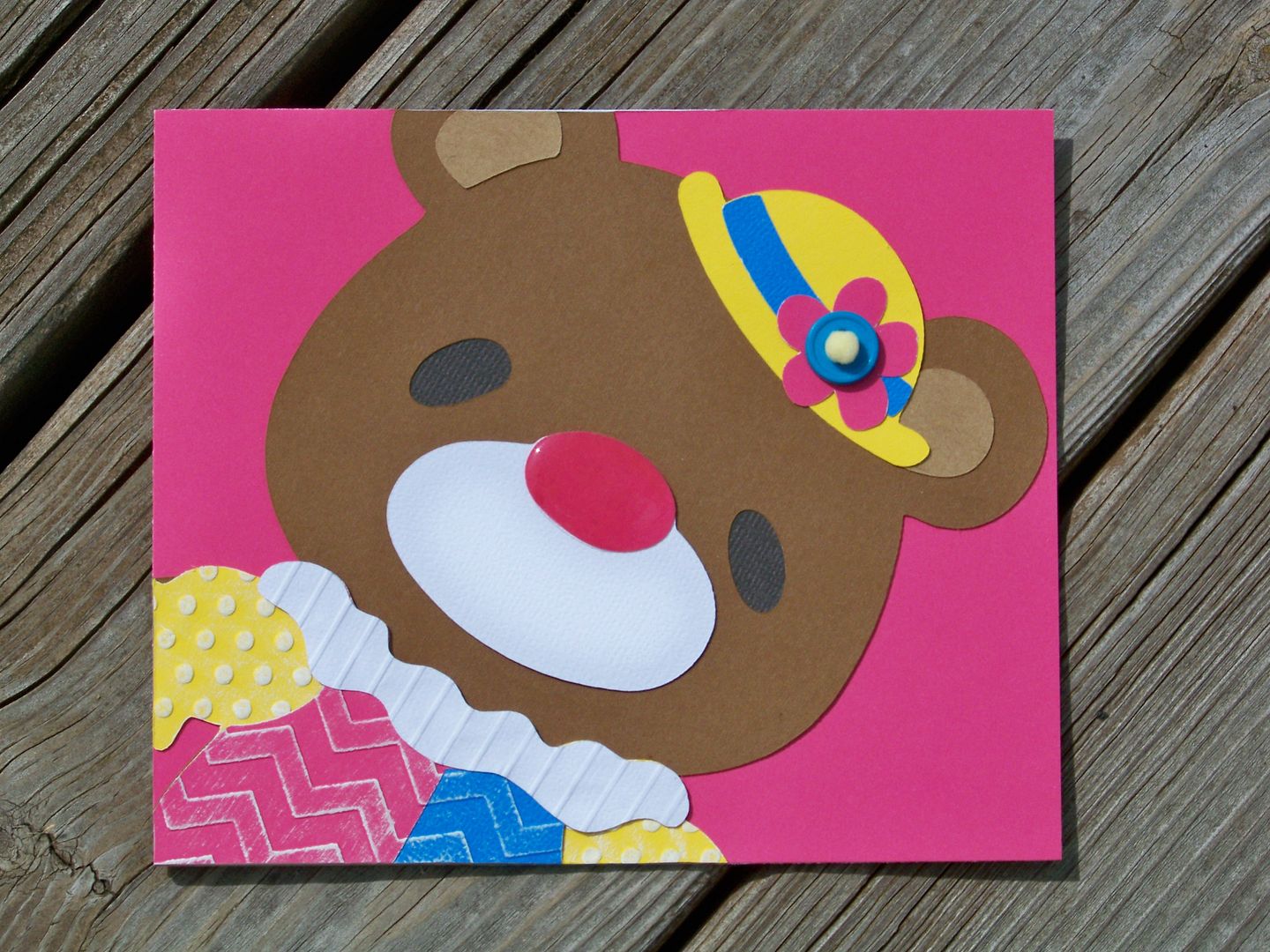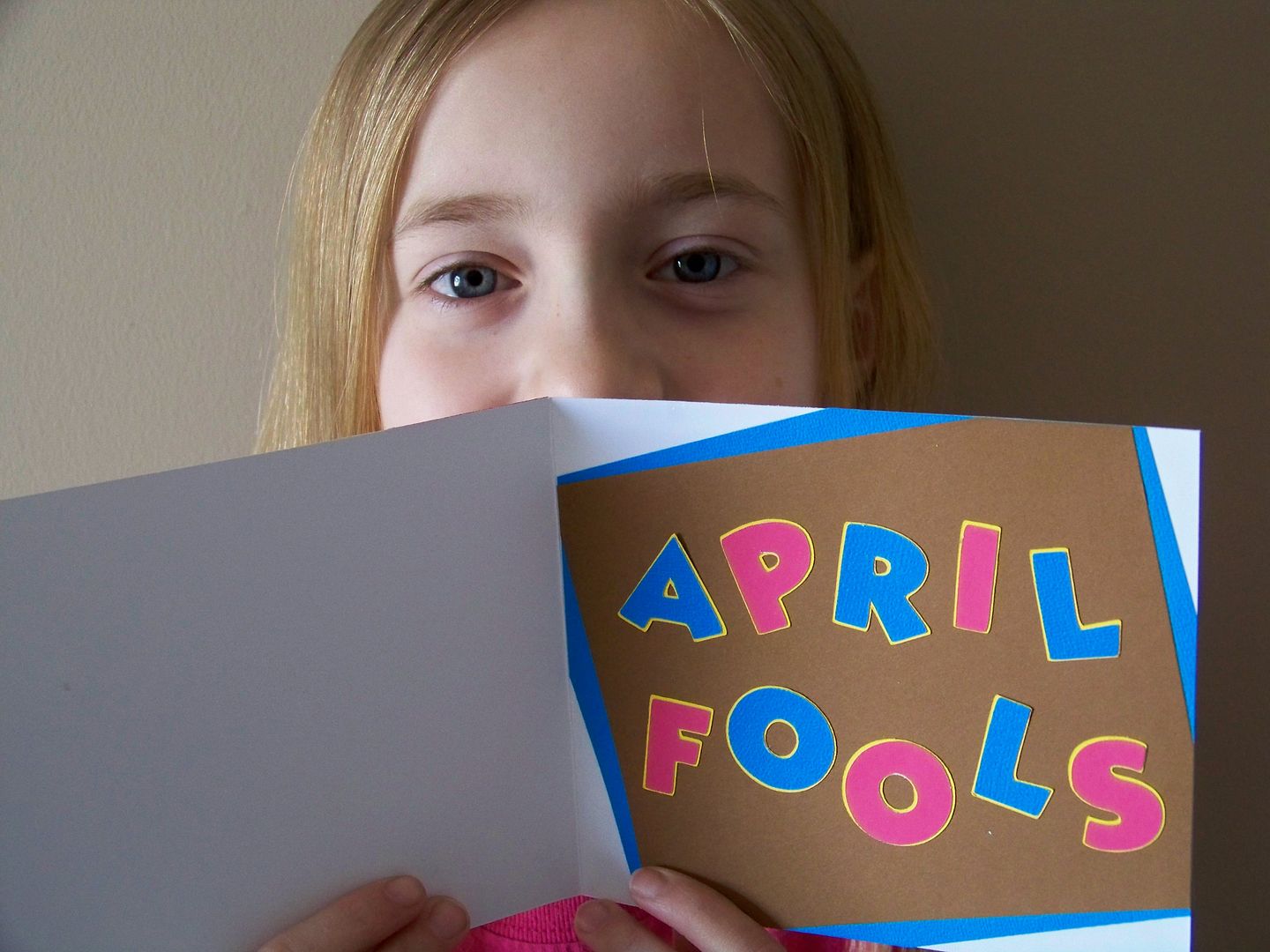 My sweet daughter, who is big Jello fan, didn't seem to mind this little joke at all and was happy to pose with her card. She's a good sport, especially considering my little joke came a tad early.
If you are looking for a challenge using a clown image, head on over to
BBTB2
and check out today's post! I look forward to seeing what you make!
To see more of my paper projects, check out
My Project Gallery (click here)
.