I have been delighted lately to find more and more fun sketches by some of my favorite crafty people! I just found one created by
Juliana Michaels on her blog
that led me to a challenge on
The Paper Bakery
, a new site to me. And do they ever have awesome stuff!!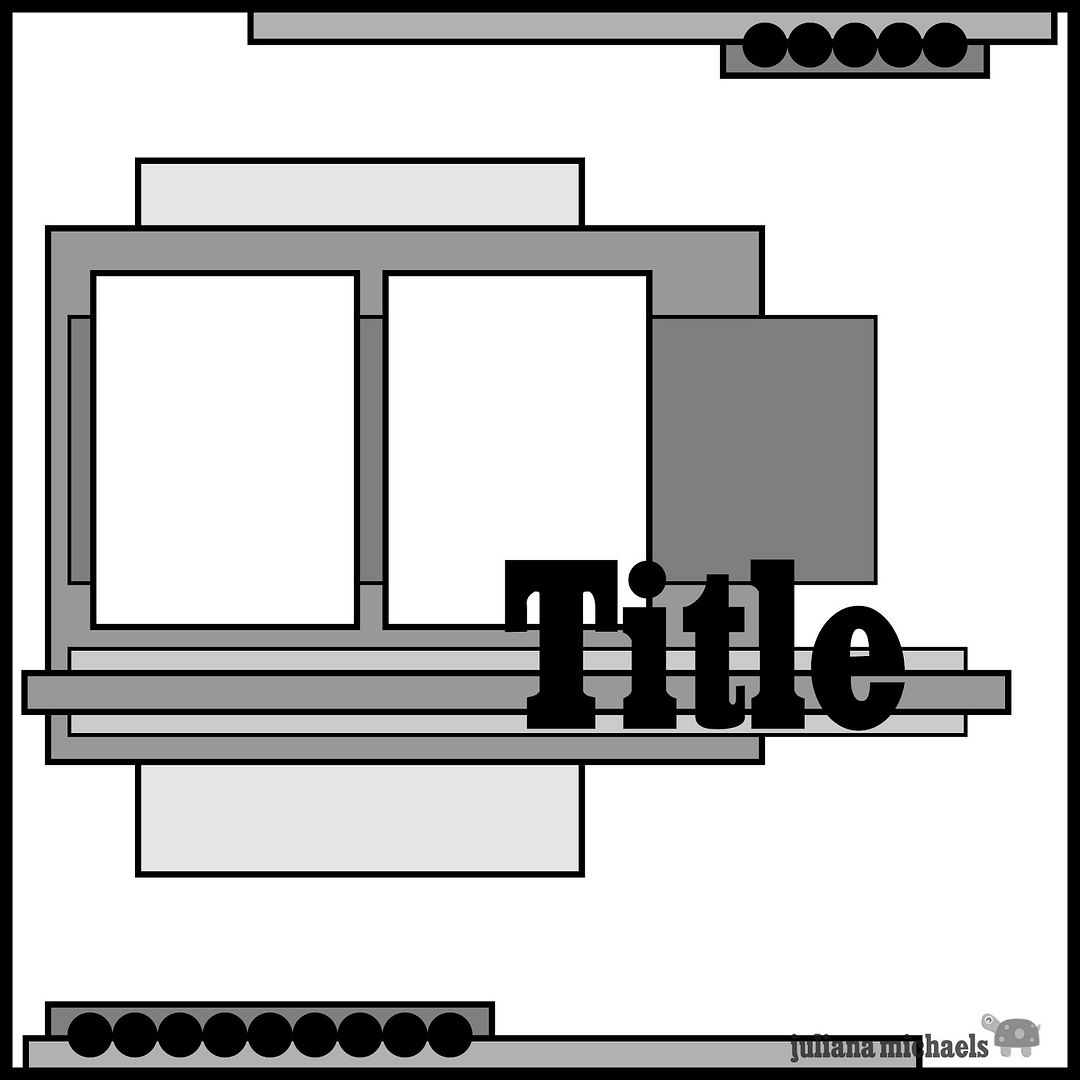 What I love about this challenge is that you don't have to use specific papers or other merchandise-- anything goes! (Anyone who knows me knows that I am very big into using up my crazy stash.)
For my project, I used a couple of photos of my daughter from the day she got glasses.
She had wanted glasses when her two best friends got them so... when she suddenly showed the symptoms of needing them, I thought she might have been faking! She is the most honest, compassionate, and kind person, so I should have known that simple vanity and peer pressure was not directing her. In the end, she is near-sighted and really needed them! I felt like the worst mom ever for doubting her! These pictures are of her purple pair-- I can't believe how grown-up she looks here.
From the sketch, I used the idea of overlapping rectangles the left-of-center placement of dual photos, the title placement, and the rows of upper and lower dots.
The font is from Cricut's Doodletype cartridge, cut at 1" with shadow. The glasses are cut from Cricut's Nifty Fifties cart, cut at 1-3/4" (layer one). The banner is cut from Cricut's Artiste cart (page 58), cut at 3/4". My page finished at 8"x 8".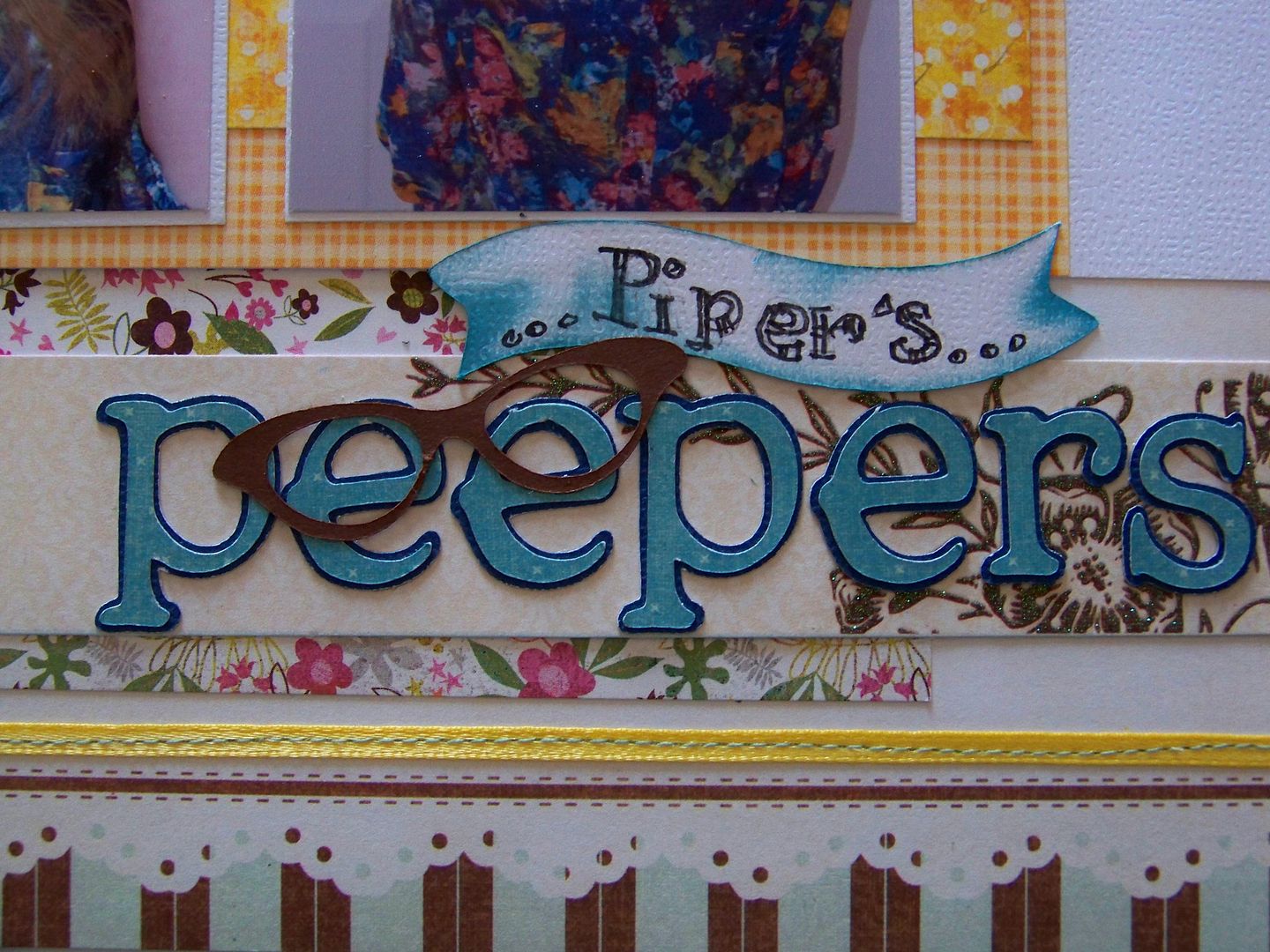 Thank you for checking out my post today! To see many of my previous paper projects, check out
My Project Gallery
.
I'm linked up and loving everyone's take on this sketch!