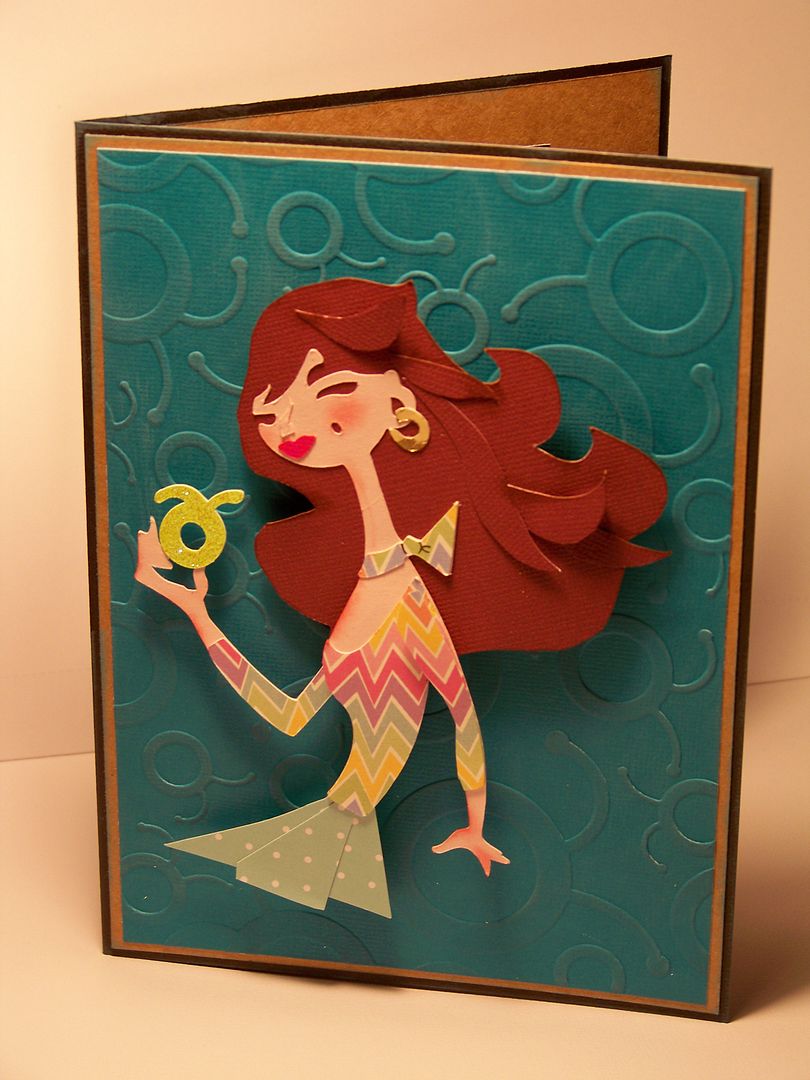 One of the most fun weekends I have ever had without my sweet husband was at Circle Mania last September! Sadly, I have to miss the one going on this weekend, but I sent along a door prize-- and made a card to go with it so I could be there in spirit!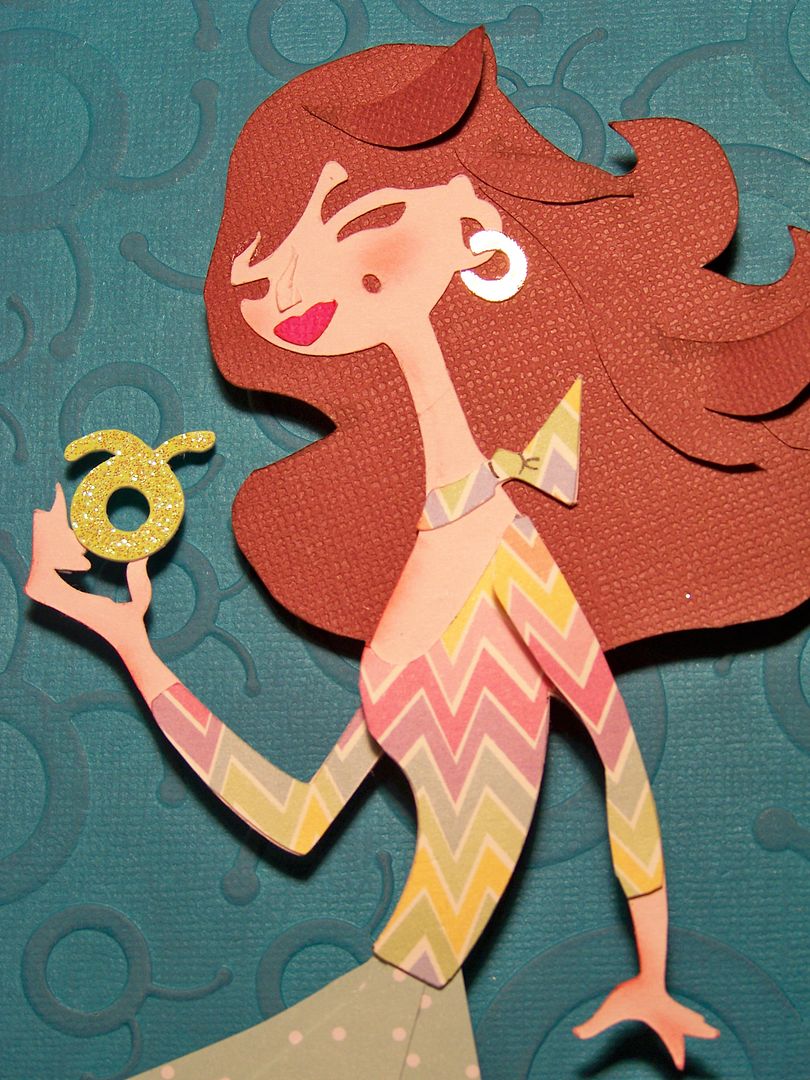 Lately, I have been playing with the figures on the Cricut cartridges again. This card features the French woman from Summer Celebrations, tweaked a bit to look less French and more Circlet-y. She was cut at 5" on my Expression. I hand-cut to remove her beret and add locks of hair. I added a nose and a skirt. I cut an extra sleeve to pop up and cut off her arm that is furthest away and reapplied it with pop dots to give her even more dimension. I put a Circle logo in her hand. (This one is from Sandy's Circle event in Louisville when Provo Craft sponsored our crops and meetups-- part of the confetti on the tables. Yes, I kept everything!) Her earring is cut from metallic paper and I added a little ink to her cheeks, hands, arms, and decolletage.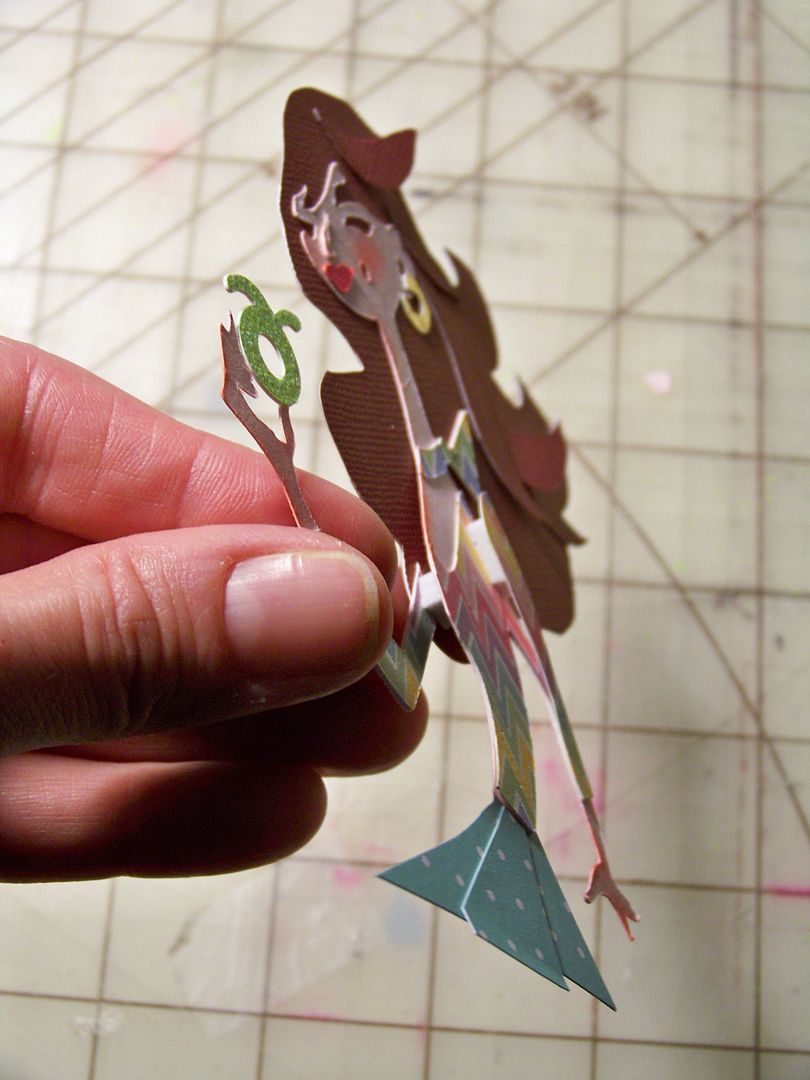 Her dimension is from the attachment of her arms with pop dots and locks of hair added and popped up.
The figure is adhered to the card with 1/4" pop dots. I used my Circle embossing folder for the background mat and layered it over the other mat and card. I adhered a gift card inside and added a message using my computer's printer.
I am so sad that I will be missing this event and so happy for my friends who are able to go! This is a photo from the last (and first!) Circle Mania. I am in there somewhere!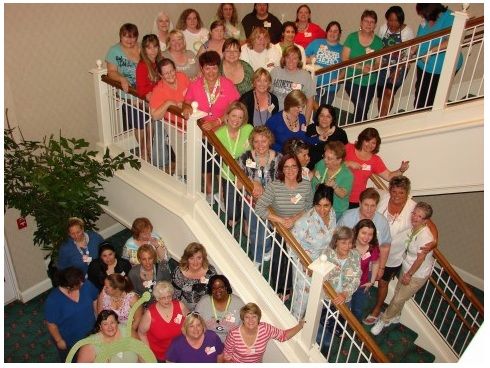 Thank you for checking out my blog post! To see many of my previous paper projects, check out
My Project Gallery
.
I'm linking up today!