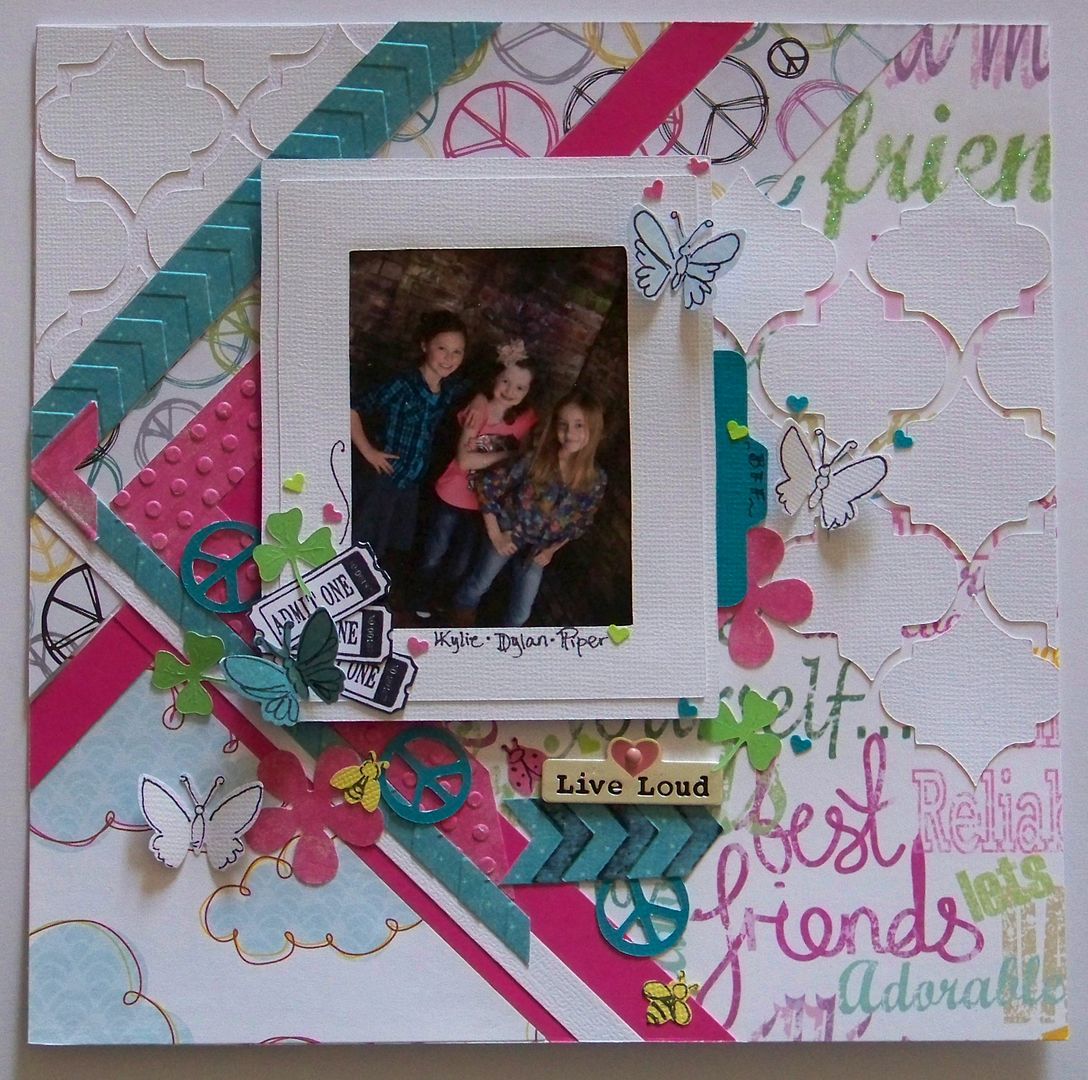 I am working (slowly) on a mini album of my daughter for 2013. This is another 8" x 8" page using a sketch-- this one is from
Scrapfriends
, a site new to me that I just found a couple of days ago.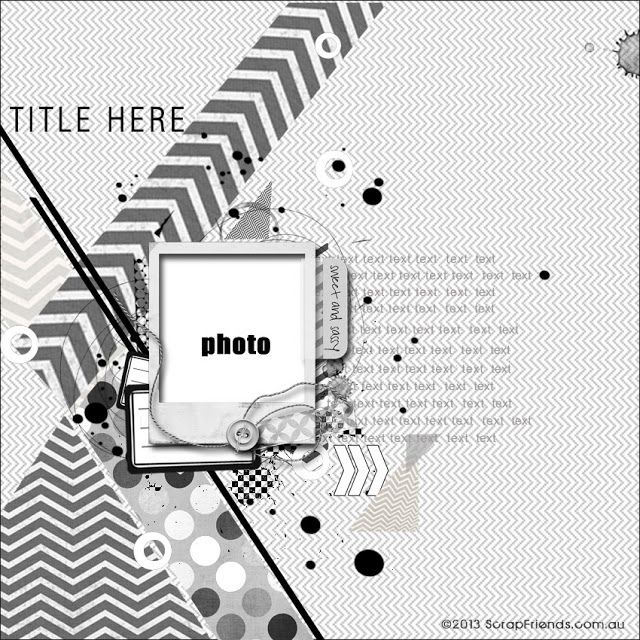 I went into high gear because there was an impromptu, on-line challenge announced yesterday on a favorite message board to coincide with the events at Circle Mania in Atlanta. How could I not participate? After all, Allison's on-line crops were my favorites in the first year of the Cricut Circle, when all of the live events were too far away!
I started with a school picture of my daughter and her BFFs. This was the spring photo, one where the kids were allowed to come in street clothes and pose together. It is dark and a little edgy for these girls, a problem for me as I started with dark papers. After re-doing it and struggling with paper choices, I decided to focus on the pink and turquoise and ignore the bricks and denim.
Just for fun, a couple of days ago, I tried cutting from a digital image I won last year. I had never cut anything using CCR on my Cricut so I was pleasantly surprised that it wasn't too bad... and since it was the only way I would ever be able to cut this Teressa Collins Basics image, that was a relief! I used the negative space from the cut on this page to give interest to the plain white corner and to cover some of the text on the printed paper on the opposite side of the page.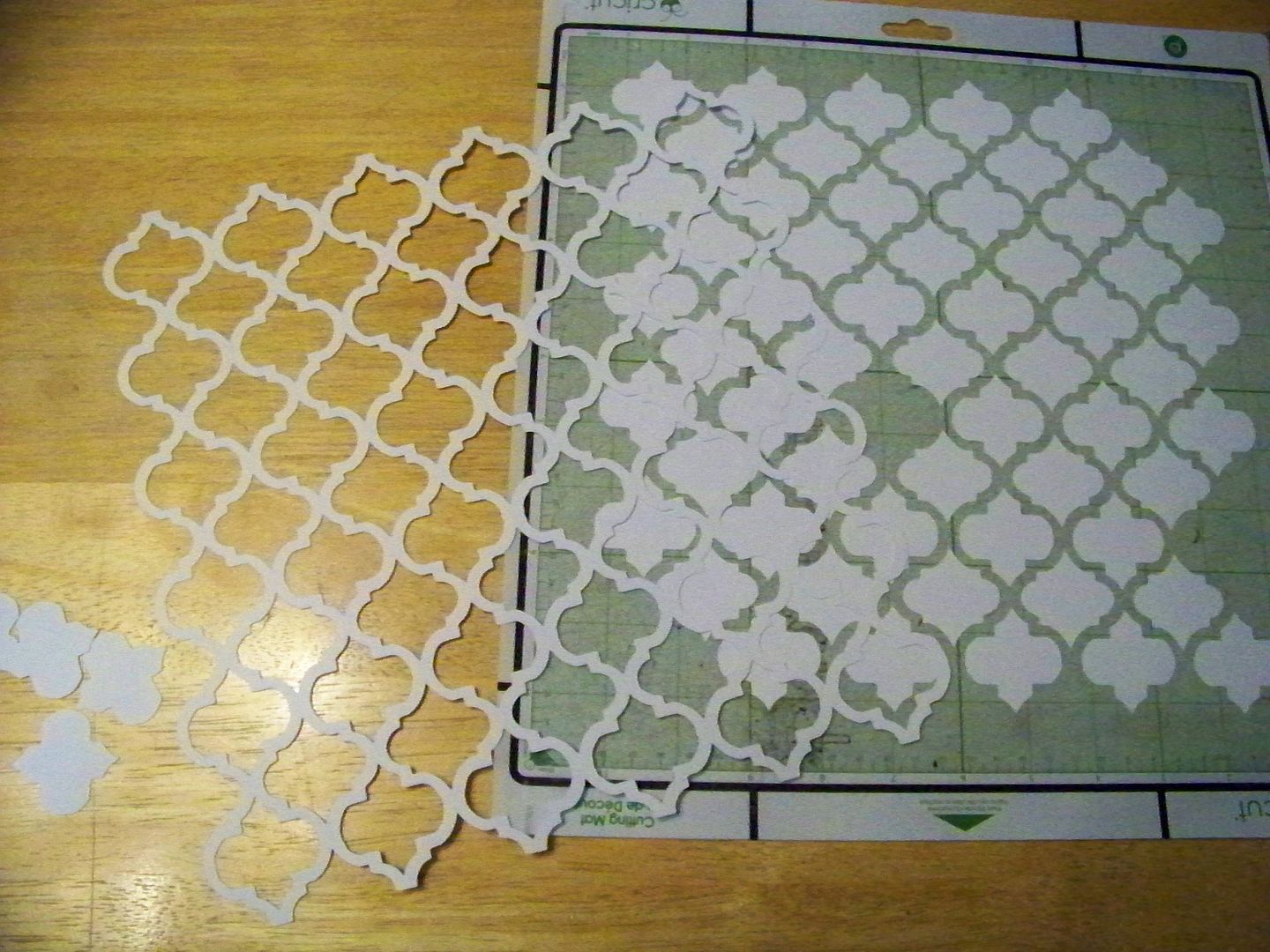 The framed photo was popped up 1/8" to pull it off the page. I used embossing folders to give a little life to the solid papers. I used and punches, die cuts, and stamped images for kid accents.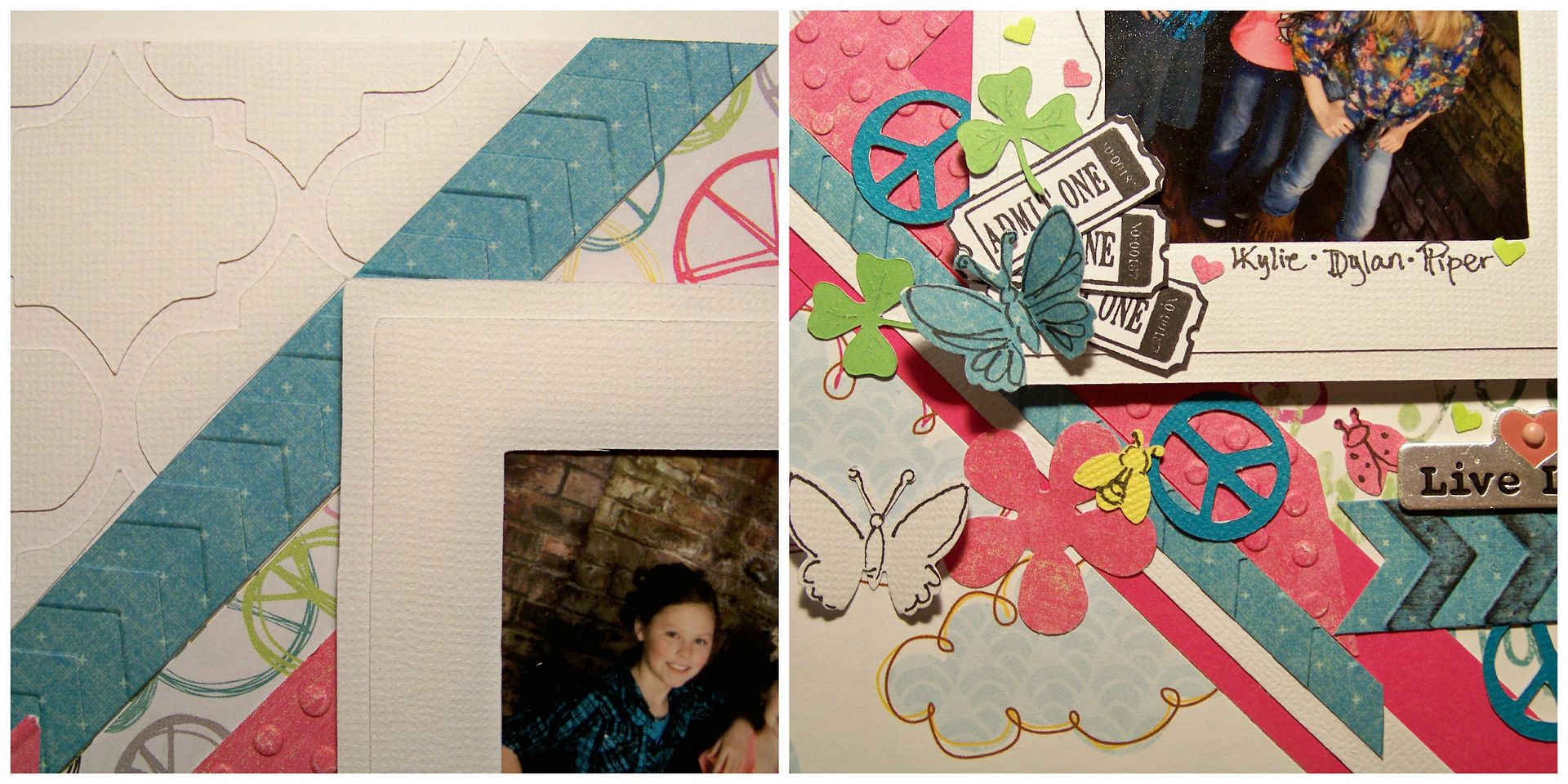 All die cuts were made with a Cricut Expression:
Frames were cut from Fancy Frames (key 23) at 3-1/4" and 3-1/2".
Shamrocks were cut from A Child's Year (page 31) at 3/4" icon-shift.
Tab was cut from a file folder image on Fabulous Finds (page 131) at 3-1/3" blackout.
Peace signs were cut from Feeling Groovy at 1/2".
The bugs, butterflies, and teeny hearts were punch cut. I used a microfine pen to add details and text. The tiny tickets were stamped on and hand-cut. The metal "Live Loud" embellie was something from my stash.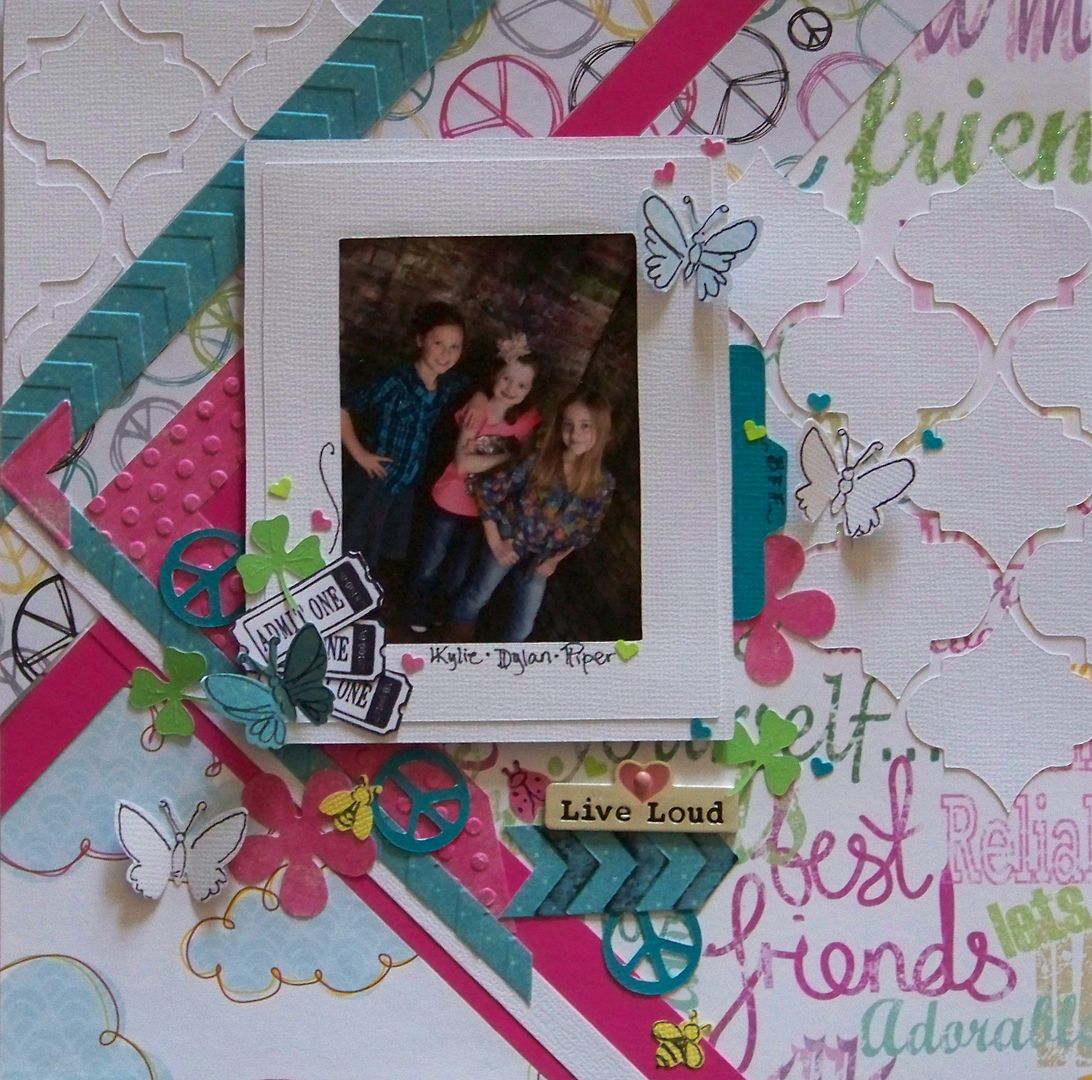 Thank you for checking my post today. (And thank you,
Diane
, for the deadline so I could get this puppy done today!) To see many of my previous paper projects, check out
My Project Gallery
.
I am linked up and so impressed by the fantastic interpretations of the sketch by all the other participants!