So much to share! I received a gorgeous mixed media book today from Barbara Stewart... but before I share photos of that, my Master of Ceremonies has graciously agreed to draw the winner of The Good Old Days Imagine cartridge!
I want to thank you all for your kind comments on
that post.
Heck, you would have been in the drawing even if you typed, "Sign me up, Chick-o," but instead, I received many unexpectedly sweet messages!
OK- here's the thing: we are old-fashioned here at the Glittering Eyes blog. We don't do random.org, we instead find a child who will work for Reese's Cups and ask her to draw a name from a hat. Yep, it's a little bit Mayberry, but that's just how we like it. (Mostly, I have just convinced Piper that she is the star of the blog when she helps me and that is enough to tip random.org out of the boat.)
Well, Ms. Impatient is ready to get going with this!So... without further ado....the lovely Master of Ceremonies takes her bow....
Reaches deep into the hat... makes a comment about Lidsville.....tells me she is glad she didn't have to wear the paper hat like I wanted her to do....mixes up the entries....
....and pulls out.....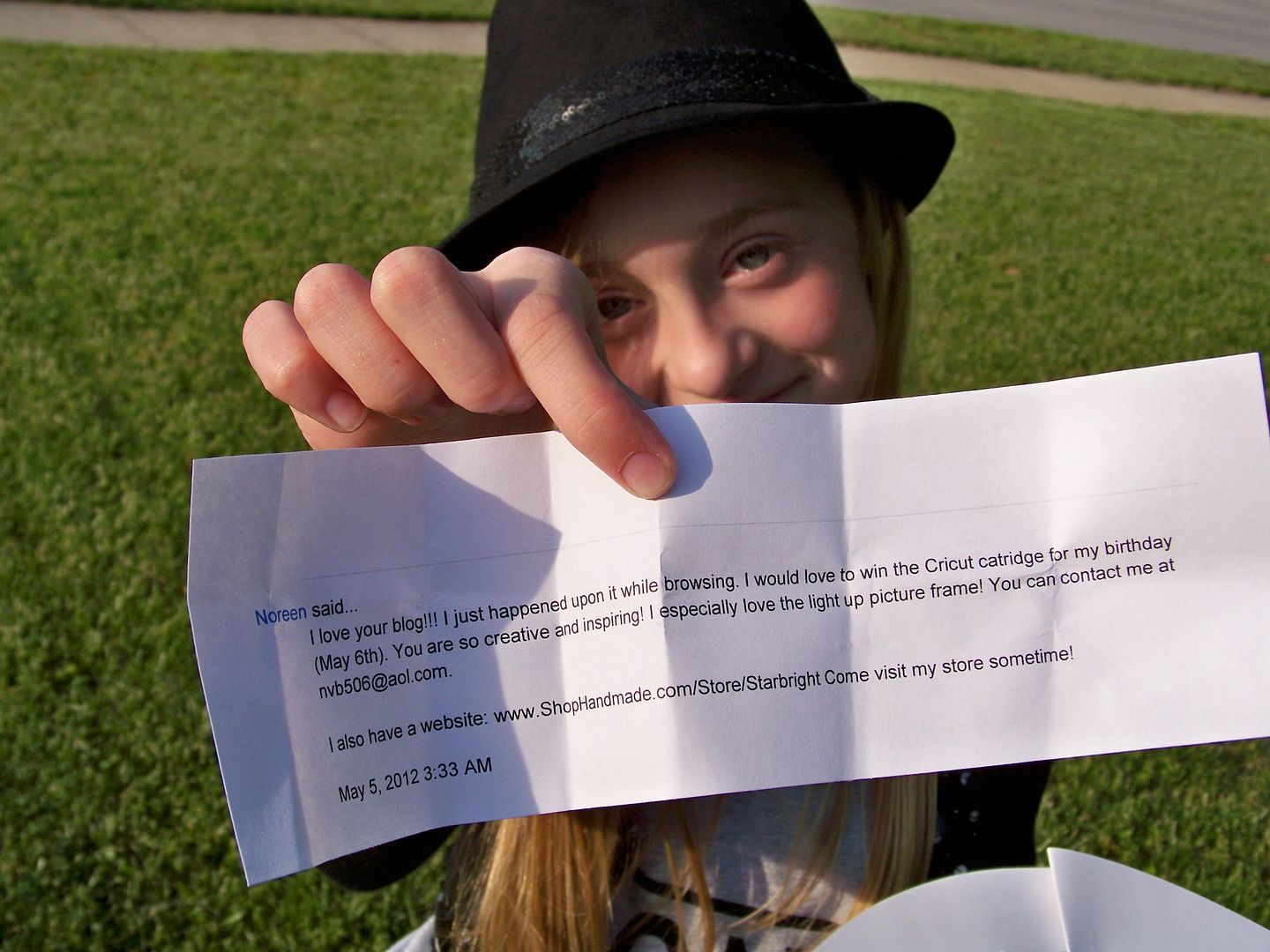 Congrats Noreen!
I will email you shortly for your mailing address!
And now.... I want to share a very special gift that Barbara Stewart (barbarastewart1 on the Cricut Circle message board) sent to me!
Barbara has posted some of her incredible Smashbook mixed media creations on the Good Morning thread and I have drooled over them. For this book, Barbara was inspired by the Ryan Gosling "Hey Girl" posts that we laughed about on the message board. What I love about this is that Barbara's personality, sense of humor, paper crafting skills, energy, and style all shine through! This book is characterized by shaped, heavy board-like pages layered with multiple papers, textures, and embellishments. She has found a way to magically keep the mood and palette continuous throughout while using dozens of different elements. The way she has put this together is pure magic to me and has touched my heart! I wanted to share with you some pictures.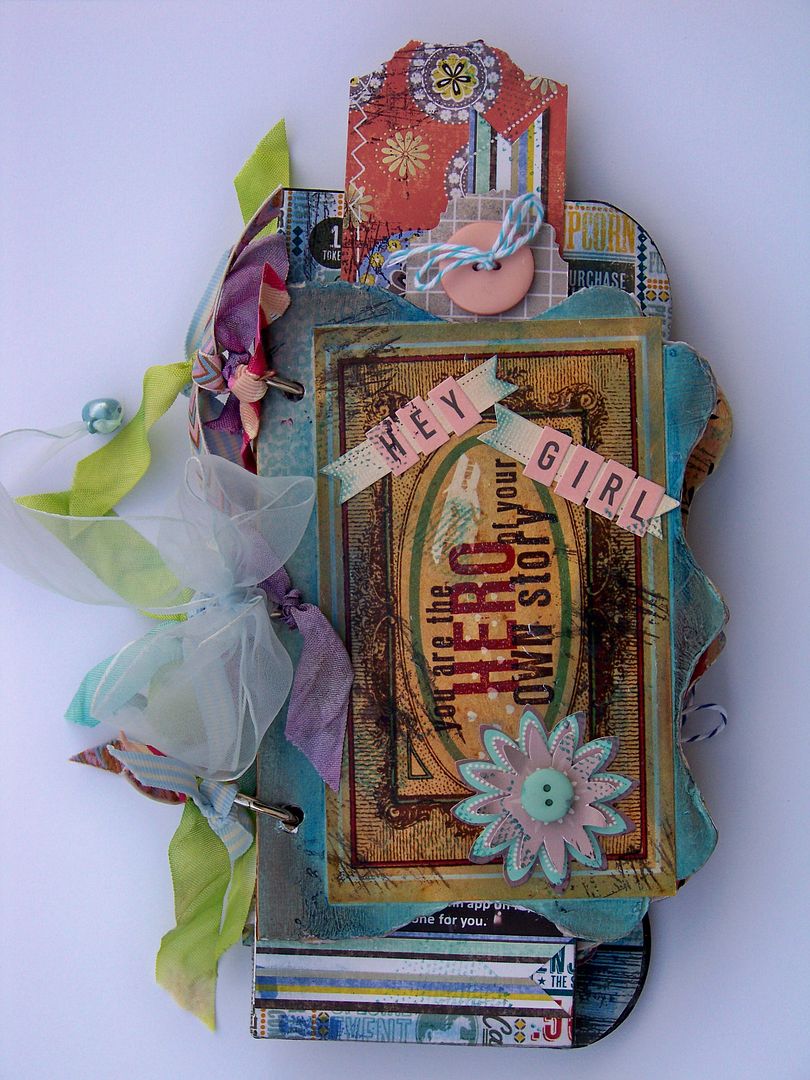 I love the weight and organic shape of the pages, the tactile quality of the project, and the spirit and humor that is all Barbara!
Thank you, Barbara, for sending me such a fabulous gift! I just love it! It is pure treasure!
Thank you for visiting my blog today! This was fun! If you are lost on what this "Hey Girl" and Ryan Gosling stuff is all about,
click here
to check it out. (I promise it will make you laugh!). I am still working feverishly on challenge projects from the past weekend on the Cricut Circle Blog, hoping to have one to post soon!