I love a challenge! The color challenge on the Circle Blog threw me for a loop though, for some reason. I had an idea and cut my elements and.... nothing. After the Mess On Your Desk timed challenge (my previous post), I got a fun, creative boost, changed the photo, and started fresh! I found some old photos of my daughter and her cousins on my computer and the silliness inspired me to go in a new direction.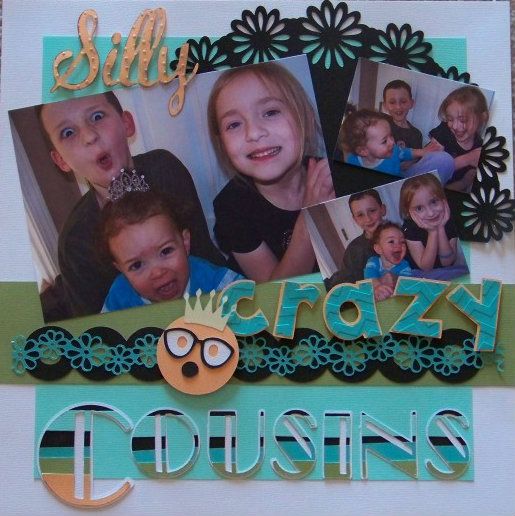 This is my entry for the Cricut Circle Blog NSD Crop: Color Challenge.
We were given a picture with a color palette to use and I actually had the papers! *miracle!*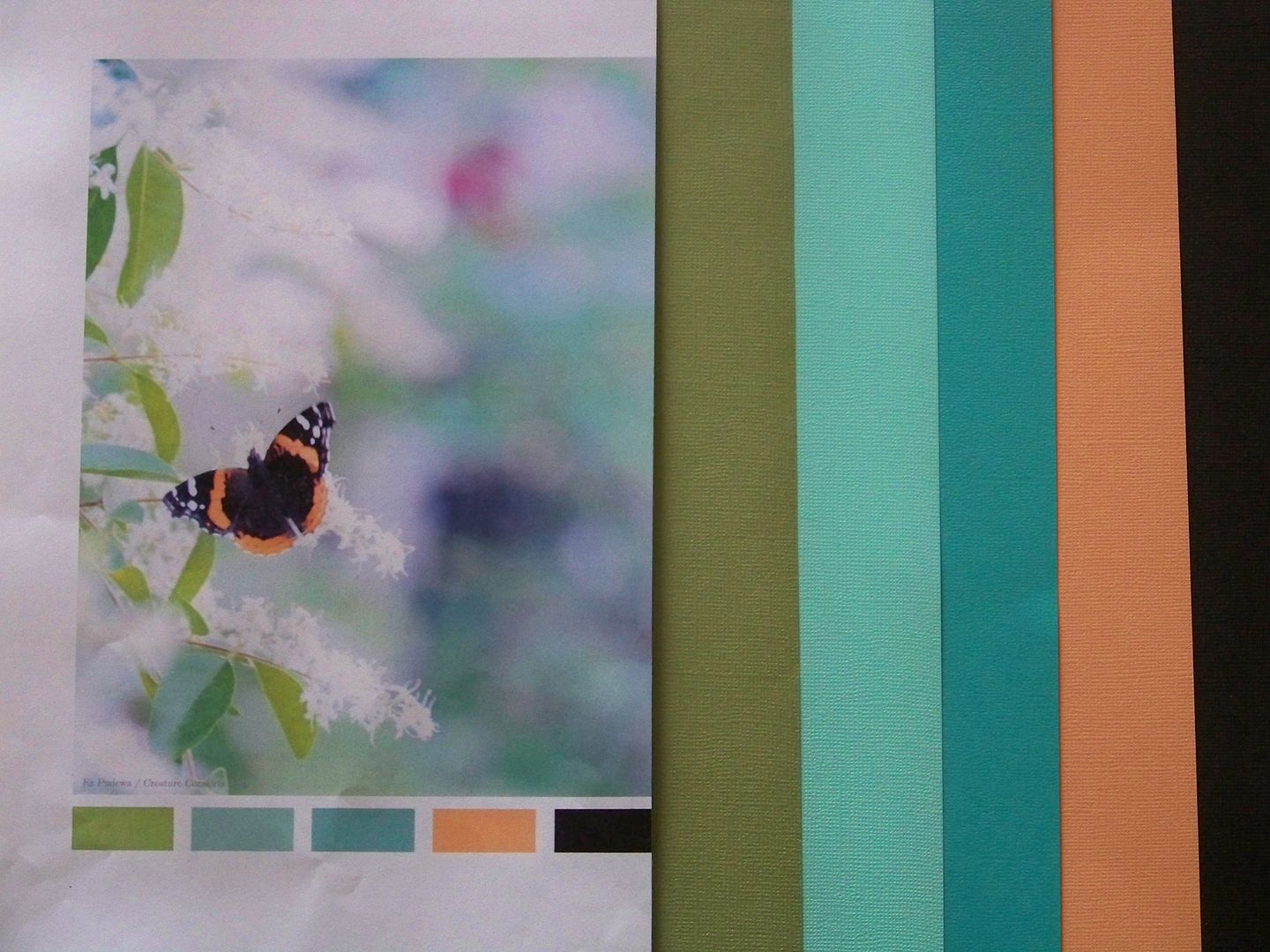 For the crafty how-to:
I hand-cut the aqua base mat and green stripe.
The daisy border was from Paper Trimmings (page 37), cut at 1" (Fit-to-Length was 11.5").
The Circle border was from Elegant Edges (page 24), cut at 1-1/4" (Fit-to-Length was 11.25").
The semi-circle with daisies was from Pretty Pennants, cut at 5-1/4" (Fit-to-Length was 9-3/4").
The face was from Paper Play (page 12), cut at 8". Popped up at 1/8".
The crown was from Rock Princess (page 39), cut at 1".
"Crazy" was from Mickey Font, cut at 1-3/4" and embossed with Cuttlebug Chevron. Popped up 1/16".
"Silly" was from Quarter Note, cut at 2", embossed with Swiss Dots, and inked. Letters were not welded, just cut and glued together. I overlapped the two "L"s a bit. Popped up 1/16".
"Cousins" was from Art Deco, cut at 2-1/4" for the "C" and 1-1/2" for other letters. I created a wonky-striped paper from which to cut the letters. Because of all the adhered layers, I used multi-cut 3.
Thank you for checking out my blog post! I have several more Challenges from the Circle Blog NSD posts to try to crank out. Hoping to get at least one more done today... fingers crossed!
To see many of my previous projects on my blog, click
here
for My Projects Gallery.