This month's Circle Blog Challenge is called Home Sweet Home. This is a home decor challenge requiring at least one Cricut Cartridge cut, the Cuttlebug, felt, and the color green. The requirements immediately pointed me toward a project for my daughter's room!
This project started with one of my favorite craft instruction books,
Felt Wee Folk
by Salley Mavor. I have made so many of the little fairies and characters in the book. I think they are so much fun to give and to incorporate into mixed media projects.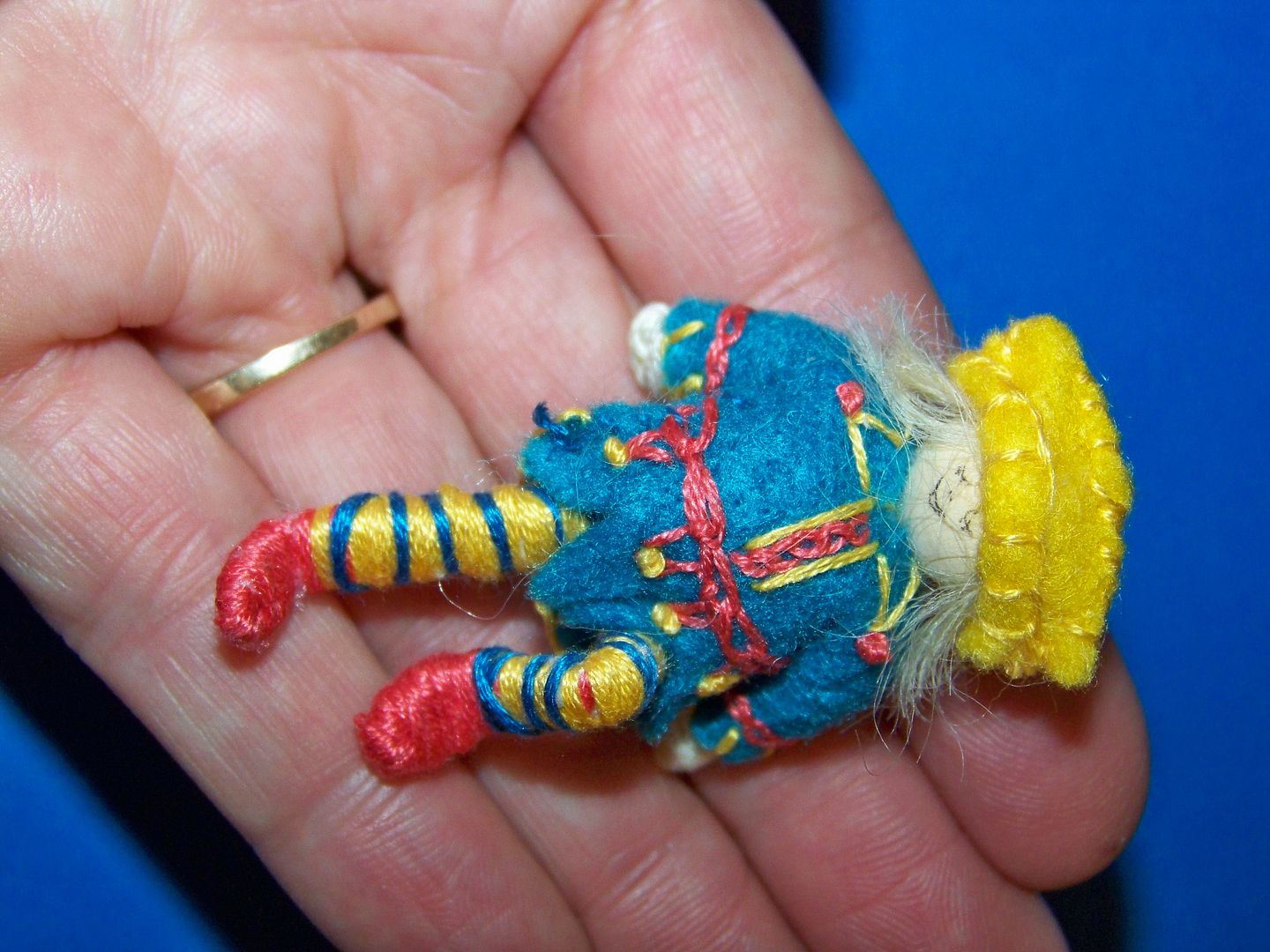 I love making these little characters! I made their little clothes by hand-sewing and loved doing the embroidery on the jackets! These details make them so much fun to look at to me!
I found the text 'Far, Far Away' on a page in a paper stack I had in my stash and manually cut around it. I popped it up with Ranger Pop It! pop dots, stacked to raise it 1/2" off the page.
I cut flowers from Walk In My Garden, page 84 (cut at 1/2") and page 82 (cut at 1"), and layered them with silk flowers. I also cut assorted branches for the fairies to hold from Straight From the Nest, page 43 (cut at 3/4", 1", 2-1/2"). I added hand-cut, inked, and detailed little leaves to add a bit more detail.