In honor of Veterans Day, I made a little card for Challenge #1 on the Spectacular Circle On-Line Swarm! This was a challenge to use stars on a project.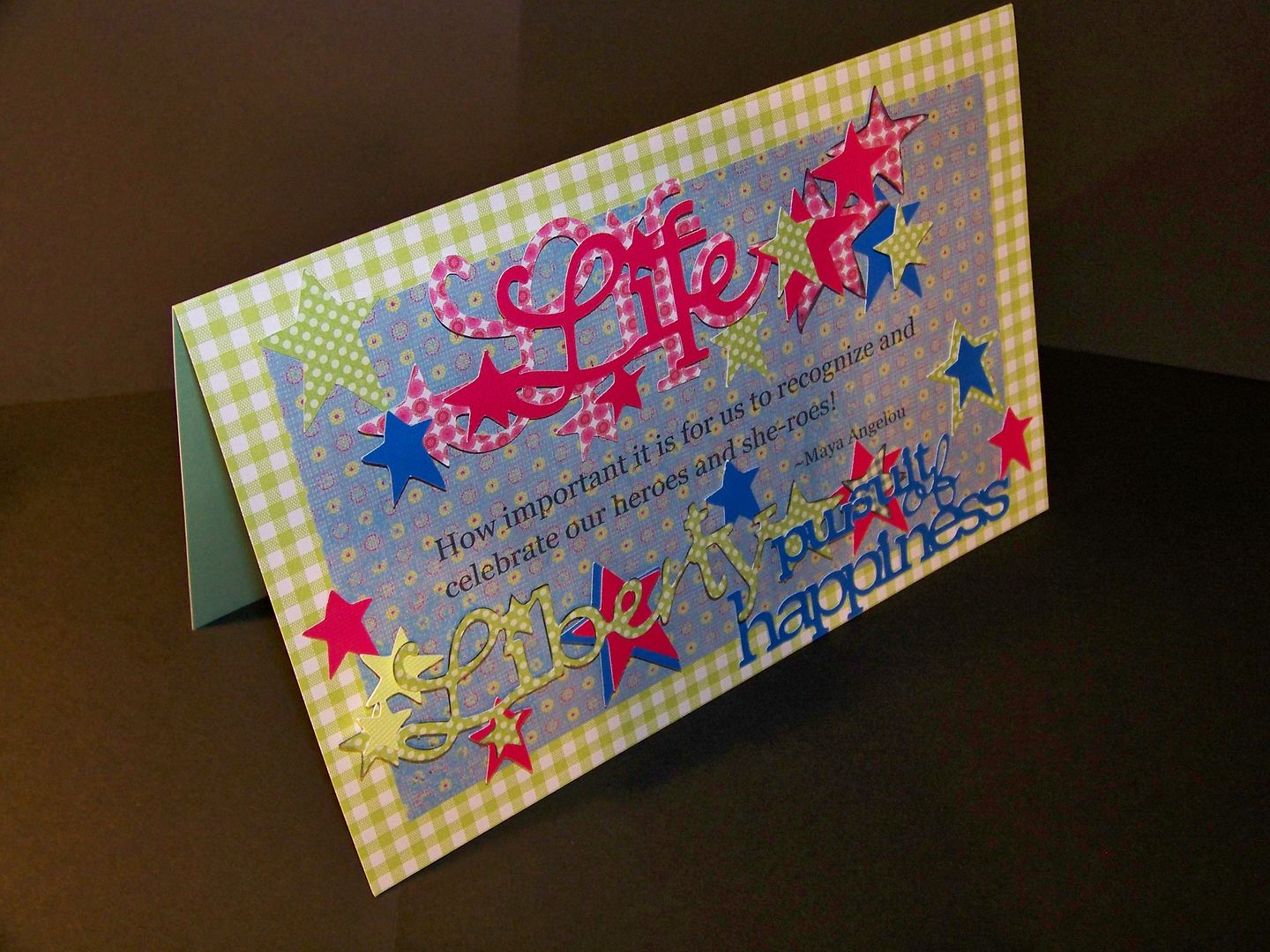 This card was made with images from Cricut Cartridges Stand And Salute and George And Basic Shapes. I had a little fun with some non-traditional colors for this patriotic holiday!
From Stand And Salute:
"Life" was cut at 2" and 2-1/2" (border cut). "Liberty" was cut at 1-3/4" and 1-1/4" (border cut).
From George And Basic Shapes:
Stars were cut at 1", 1-3/4", and 2".
How important it is for us to recognize and celebrate our heroes and she-roes! ~ Maya Angelou




If you are looking for a way to thank the Vets of our country, you may want to check out The
Wounded Warrior Project
.