I finally did my tags after flopping back and forth on whether or not I was going. The email that indicated that we might get to purchase the Circle embossing folders sealed it for me!
This is my final tag!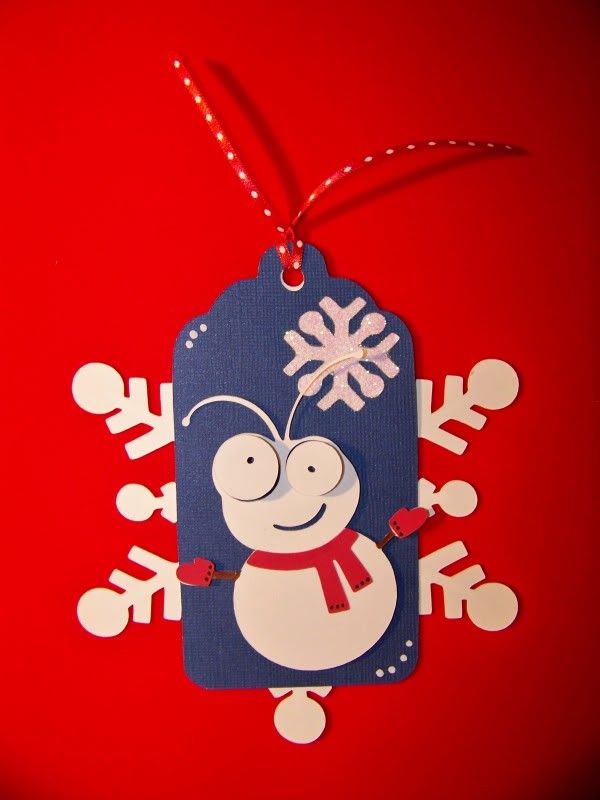 I used an idea I had for a pop dot challenge to come up with the tag! Those challenges keep payin' off for me!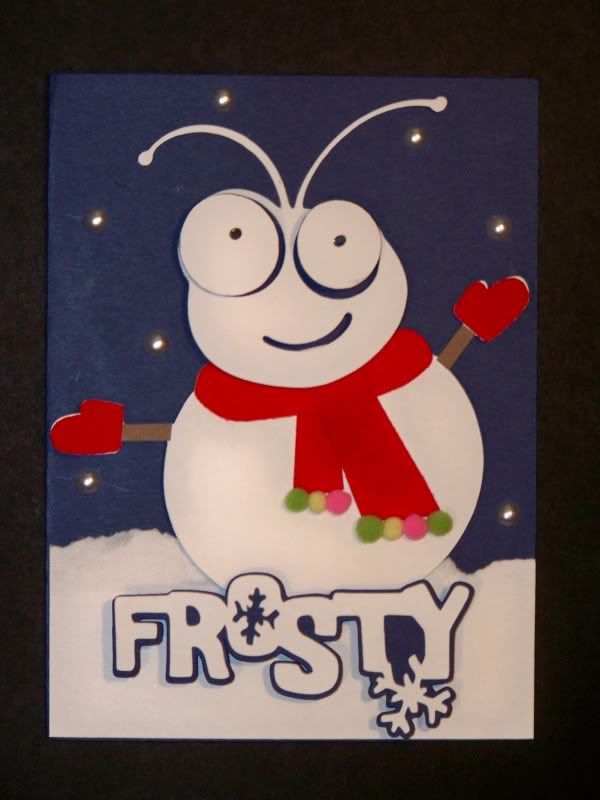 This is a card I used for a pop dot challenge.
I used the body from Cricut Cart Winter Frolic (page 29, cut at 2-3/4") and the bug head from Cricut Cart Potpourri Basket (cut at 2-1/4") to create the snowman.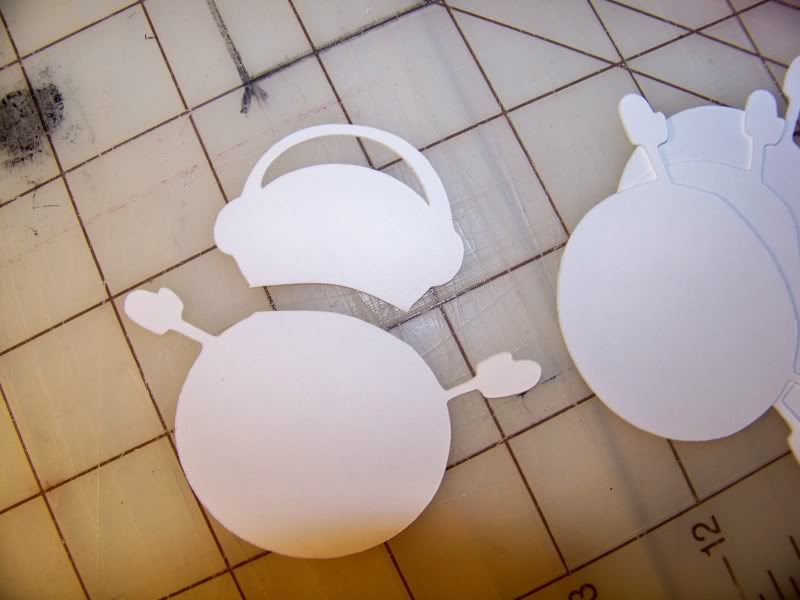 I simply cut off the head of the snowman and glue on the bug head!
The base of the tag is from Cricut Cart George and Basic Shapes, cut at 5". Autofill will cut 6 on 12"x12" paper. I also cut a small snowflake from Joys of the Season, shadow and shift on page 60), cut at 1-1/4". I ran the snowflake, upside-down, through my Xyron Sticker Maker and then applied Ranger Stickles Glitter in Crystal. The snowman is adhered with thin pop dots; the eyes are added with 1/4" Ranger pop dots so they bug out! A large snowflake was cut from When It's Cold Outside, cut at 5".
I added a dotted accent to the tag and 8" of polka dot satin ribbon for ties.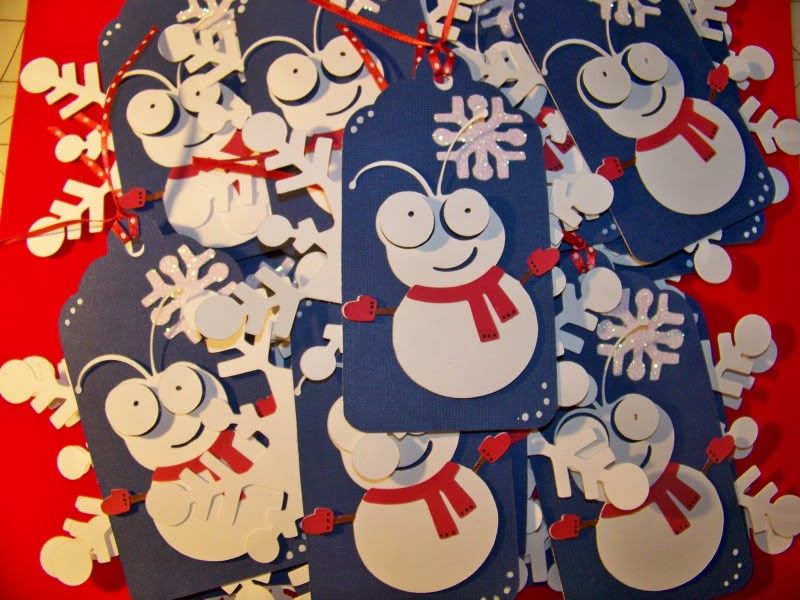 17 tags for the swap.... still need to make 85 calling cards!
Can't wait for the Meetup tomorrow! Hope to see you there!