My daughter, Piper, loves to have tea parties! She uses her real cups and plates and requests special sandwiches and cookies. I thought she would love a set for her dolls -- one for a pretend tea party. This is the project I have been planning for the Cricut Circle March Monthly Challenge: Children At Play.
Using the popcorn box on Tags, Bags, Boxes, and More (page 131), I used the blackout feature and cut two boxes at 3" for the teacups and one at 4" for the teapot. I found a
square set via PDF from Crafts'nThings.
I used the lid and spout, which was sized perfectly once I reduced it by 50% on my printer.
I created a lid using the triangle pattern on the PDF and created a 4-sided lid. I used a loop of chenille yarn that matched my paper to form a handle for the lid. To create side handles, I found Lyrical Letters. I cut out the < and > symbols. They were perfect handles! I cut them at 1-3/4" for the cups and 2-3/4" for the pot.
To decorate the set, I cut flowers from Once Upon A Princess. They were cut at 1" for teapot and saucers, 3/4" for teacups, and 2" for the serving tray.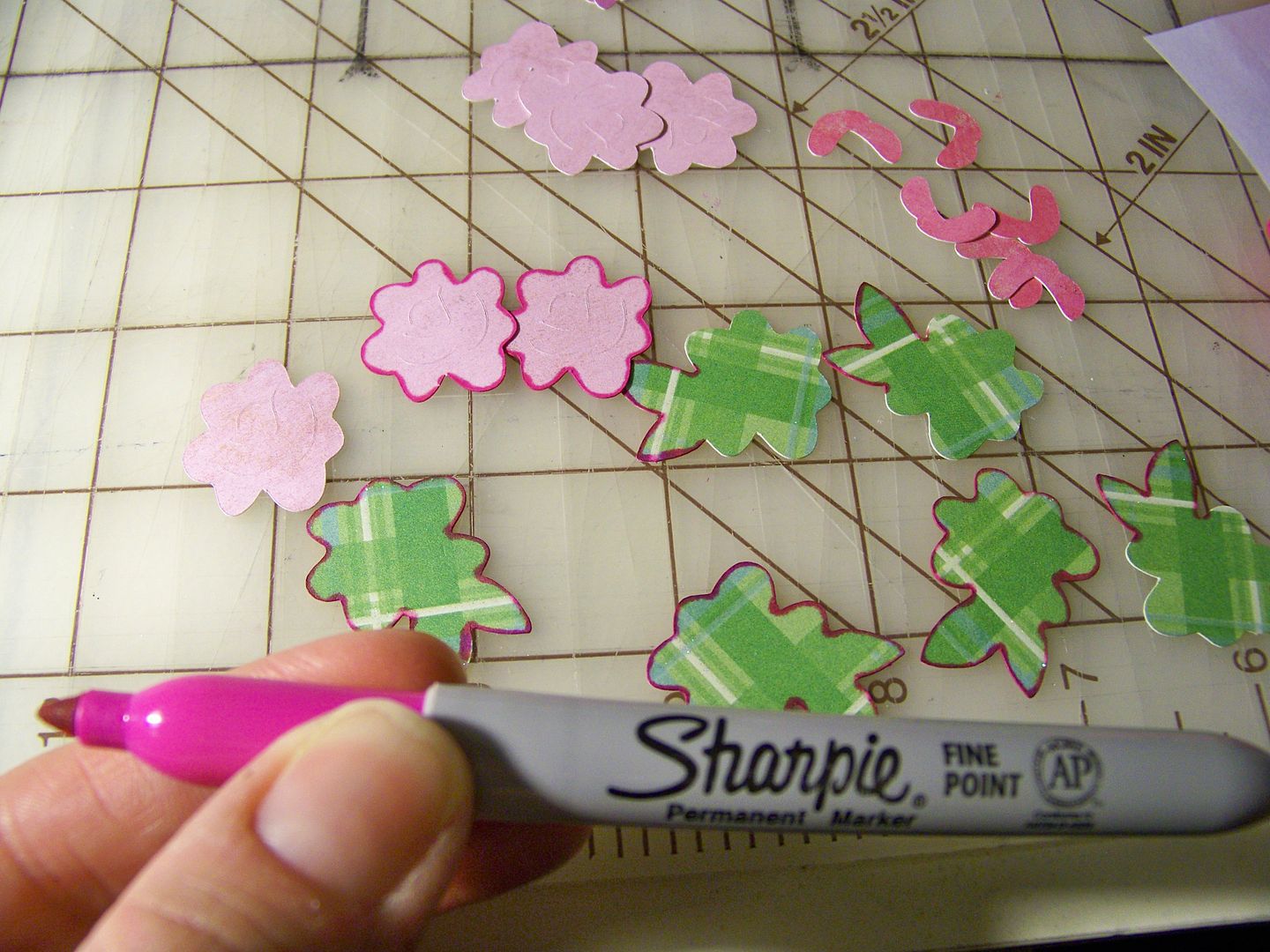 I outlined them with a hot pink Sharpie and added glitter glue for a little girly sparkle.
Before putting the boxes together, I glued on the spout and handles. Then I added my flowers before gluing the boxes together.
Next, I used Mini Monograms to create saucers and a serving tray. I cut two scallops at 2" and one at 6". Then, using the Real Size button, I cut two circles at 2" and one at 5-3/4". I cut a 1/2" x 12" strip on my paper trimmer to use under my serving platter to serve as a foot. I cut 1/4" x 6" strip for each of the saucers. The strips were glued to form a circle and then glued under the plates.
This lifts the plates up off the ground and keep the set from looking like it is resting on pieces of paper.
Next, I created a tea bag.
I cut a piece of iron-on woven interfacing, folding to enclose "confetti" created with a whole punch. I ironed the fabric to trap the paper punches, trimmed, and then lightly inked to look tea-stained. I cut two little tags from Wrap It Up using the blackout tag feature, at 3/4". I used a little pearl cotton thread and sewed to the 'tea bag'. The tags where glued together to sandwich the other end of the thread to form the finished tea bag.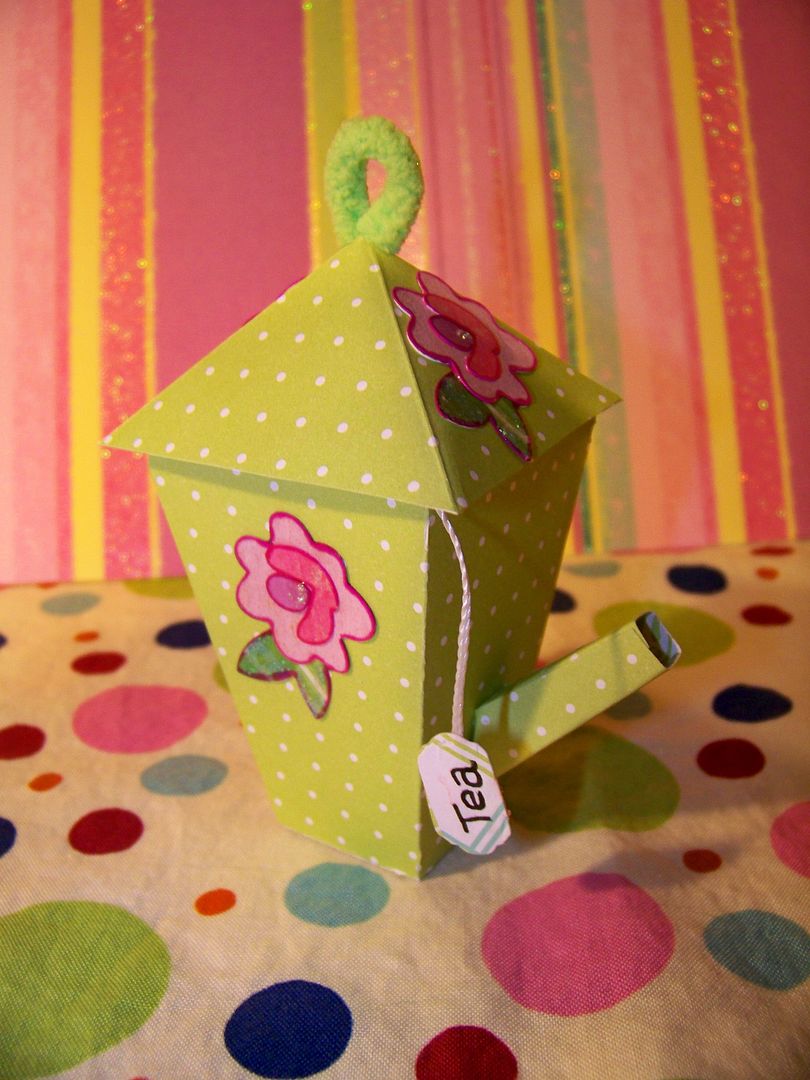 My little tea set is complete! My little girl is asleep as I post this and I cannot wait until tomorrow morning when she sees this!
Thank you for looking at my little project and visiting my blog!