St. Patrick's Day is an enchanted time - a day to begin transforming winter's dreams into summer's magic.
~Adrienne Cook
This little card for my daughter was created using the guidelines from the Weekly Circle Challenge, to create a project with a monochromatic color scheme...and a touch of gold. Aside from the pink of my little March girl's skin, the rest of the project is every shade of green I had in my scrap drawer. Even the bottom layer for her hair and eyes is cut from a dark midnight green instead of the black I would usually choose.
Cutting her arms apart and replacing them allows for a change in her gesture.
A few extra ribbon details, brads, and hand-details complete the figure. The shamrock in her hands is from A Child's Year, cut at 3/4".
I found a sweet sentiment and printed it directly onto my cardstock. Trimming and using the wonderful Martha Stewart tatting edge punch gave me a base for the figure. Using green ribbons from my stash and more shamrocks cut at 1" (for the bow detail) and 1/2" for all others (covering a couple in gold glitter glue), I embellished this layer after the popped-up figure was placed.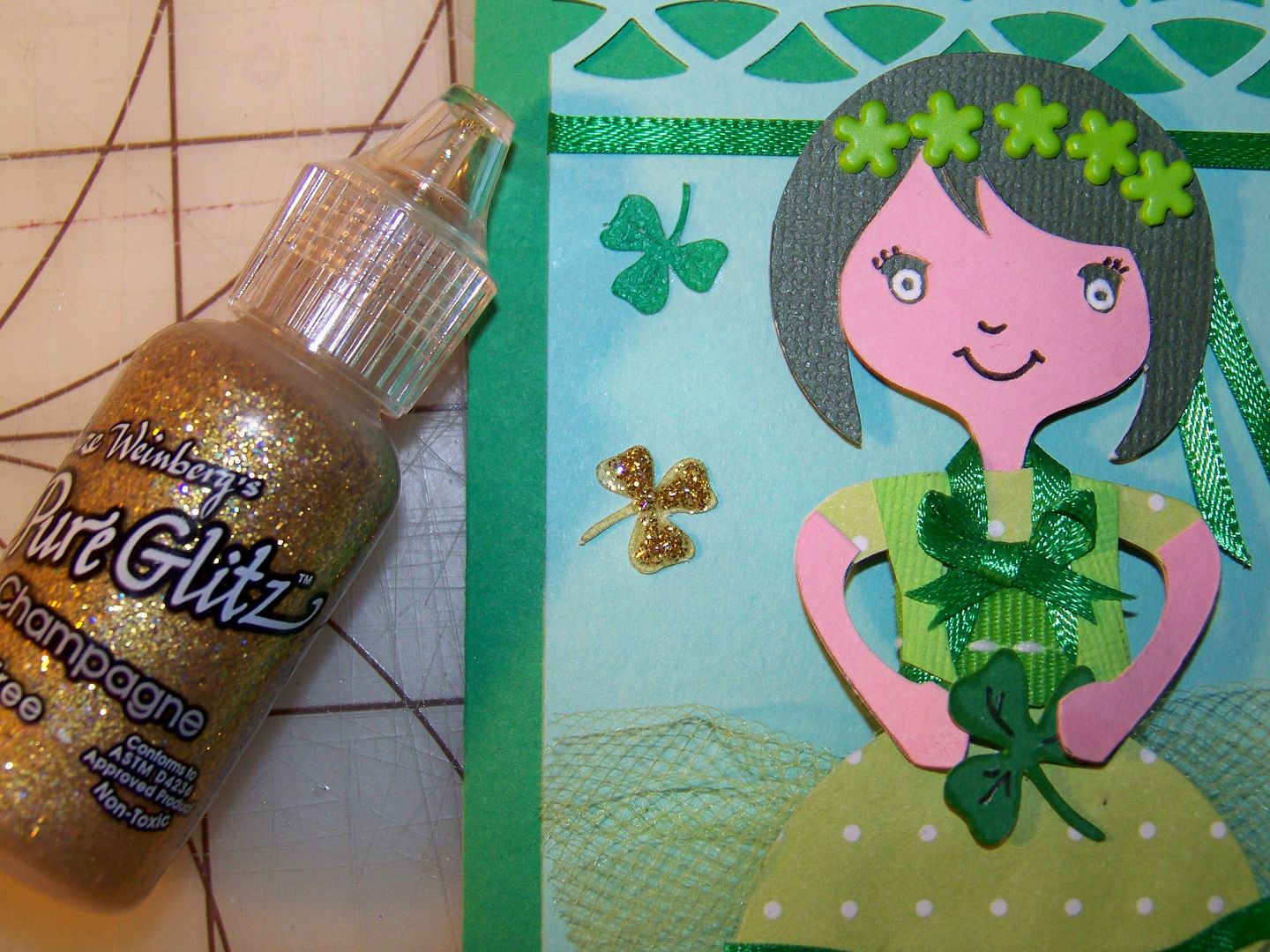 The gold glitter glue works well with the mint green background.
This layer was applied to bright green cardstock base with ATG tape.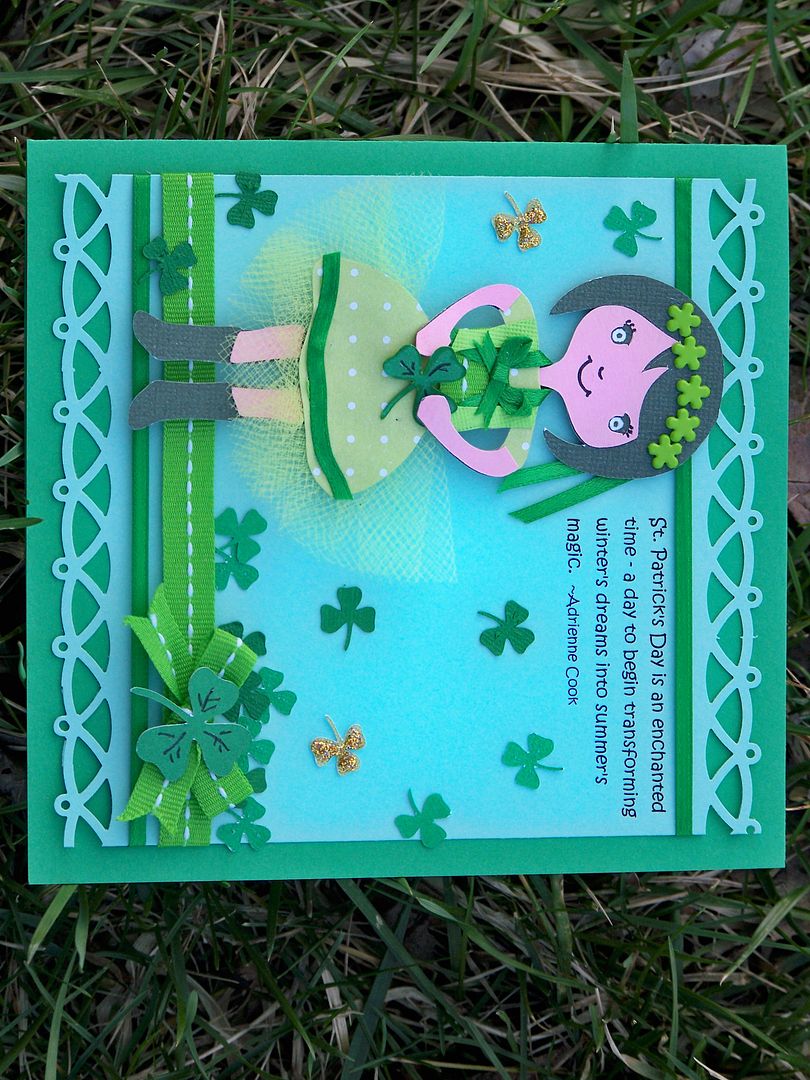 I think my little Irish girl, Piper, will like it.
This weekend started the St. Patty's Day celebrations. In our town, we have a HUGE parade referred to as Hooley in the Highlands. Given my husband's love of all things "St. Patrick," we were there! 
Do you think Piper likes beads and candy or what!?!
Obviously, you don't have to be fit to be in a head-to-toe lycra suit on this float!
We have a great Irish restaurant right in the heart of it all, but most locals (well, the ones who haven't started drinking before the parade is over) head away ---past the closed-off streets and hightail-it to a nearby neighborhood with its own great Irish Restaurant, The Irish Rover. Here it is Lent, a time of self-denial and I found myself with a huge serving of Smoked Salmon and Potato Gratin after the parade. Well... it was fabulous, as always. Our local newspaper has published the recipe and you can find it
here
!
What a fun weekend! I am hoping that you are enjoying this time as much as my family is!