I have been so inspired lately by the beautiful cards created by Michele Kovak on her blog,
Thoughts of a Cardmaking Scrapbooker
. I love her style and have learned so much from her since finding her on the old Circle Design Team. I thought it would be fun to get out my 'Michele sponge' and make a card inspired by some things I have been seeing on her blog. I love her recent
Mother's Day card tutorial
,
mini album
, and
Easter card
. I also wanted to make something that looked vintage. I thought this would be a fun card for my last project on the
Cricut Fanatics blog
. (You can find me there today!)
I started with a paper pack from My Mind's Eye with lots of weathered wood and shabby chic florals.
I cut a doily from Artiste (page 31) at 4". After inking it and embossing it, I popped it up 1/4" so that a natural shadow would separtate it from the card surface. I added my ribbon.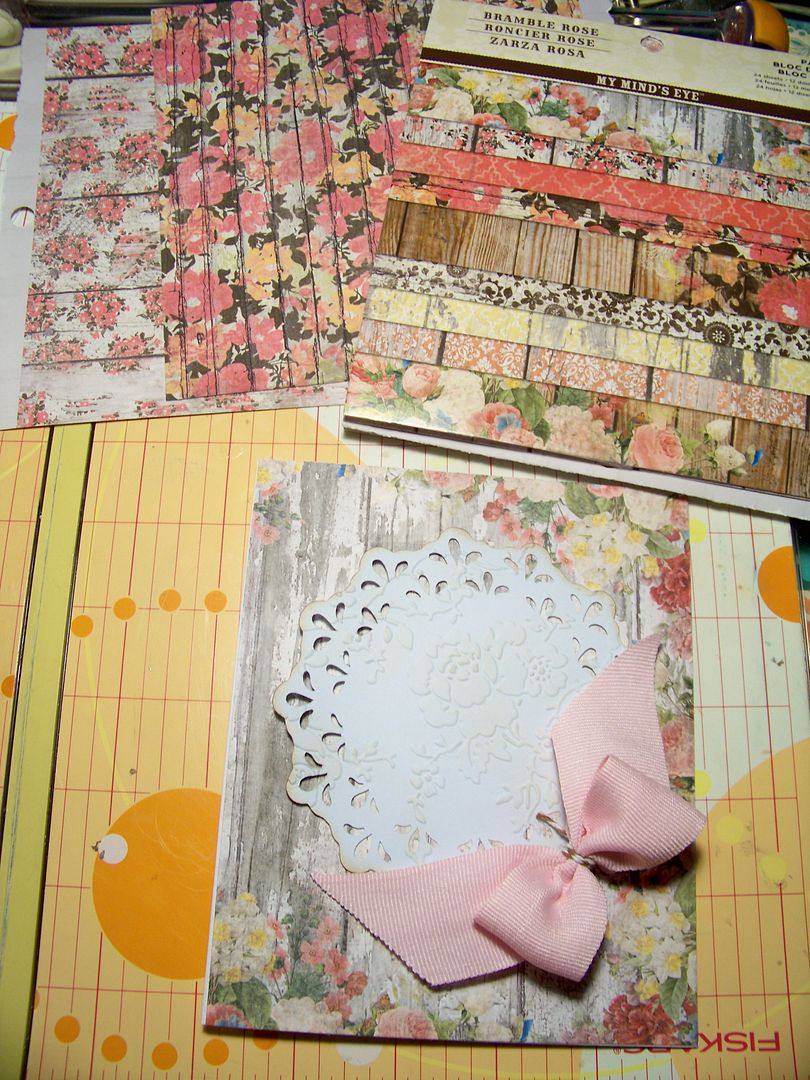 I created a dimensional flower using directions by Kathy Orta, cutting the base pieces per her instructions from Cricut George and Basic Shapes at 2". This is the same flower I recently used in a larger size inside an explosion box. To see my box,
click here
. To check out Kathy's video tutorial,
click here
. I added a thin, fine line of glitter paint along the edges of the flowers. That felt old-fashioned, like some of my grandma's Christmas ornaments. I hand-cut leaves, bending and folding to create a little dimension.
The text was cut from Cricut Lyrical Letters at 1-1/2" and manipulated by hand to curve. (I cut away the butterfly that was part of the text).
To make everything look aged, I inked with brown, including the flower and ribbon.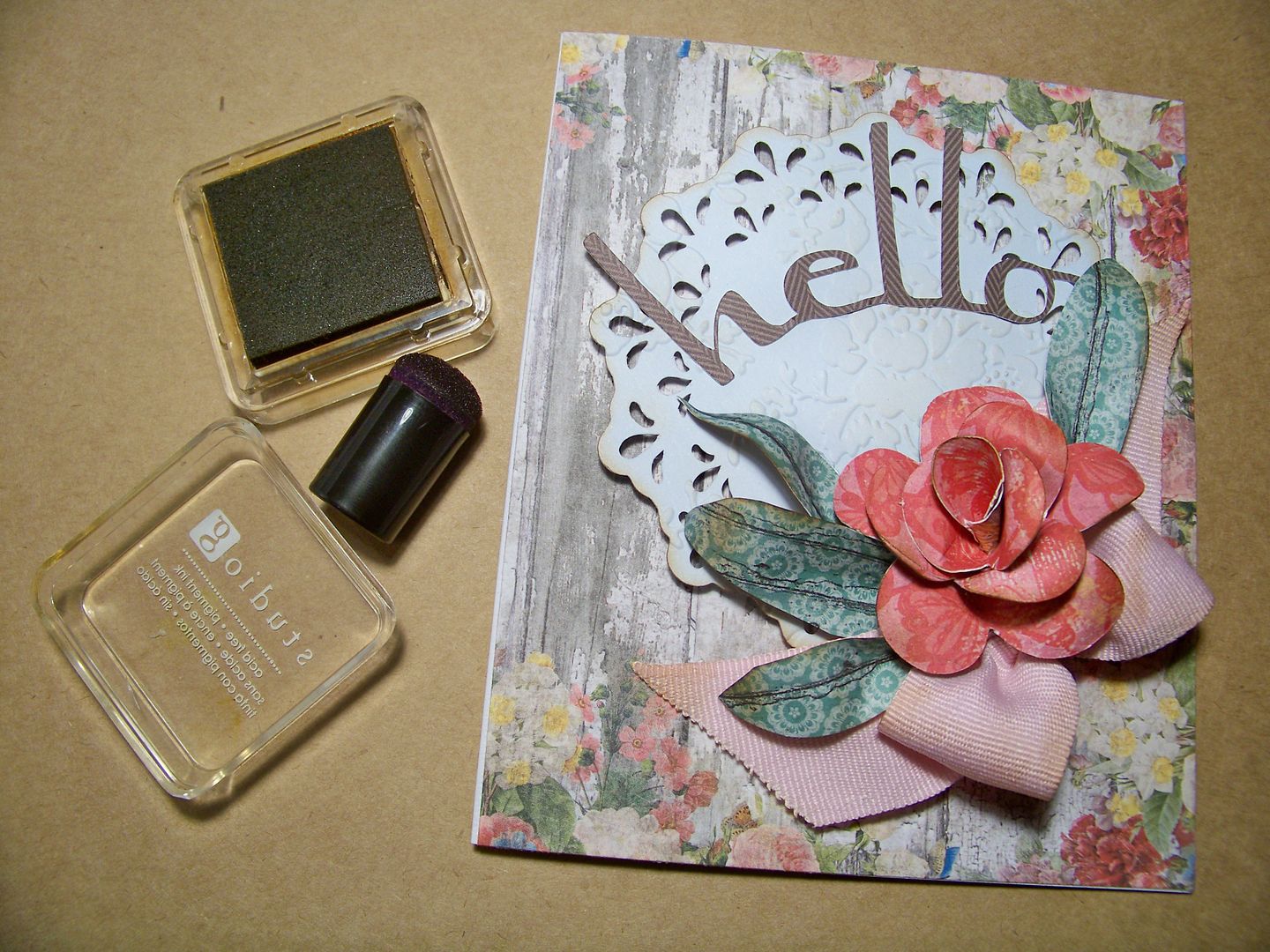 For a little inspiration, I got out some of my Great Aunt Henrietta's buttons and findings...and added a few buttons and snaps.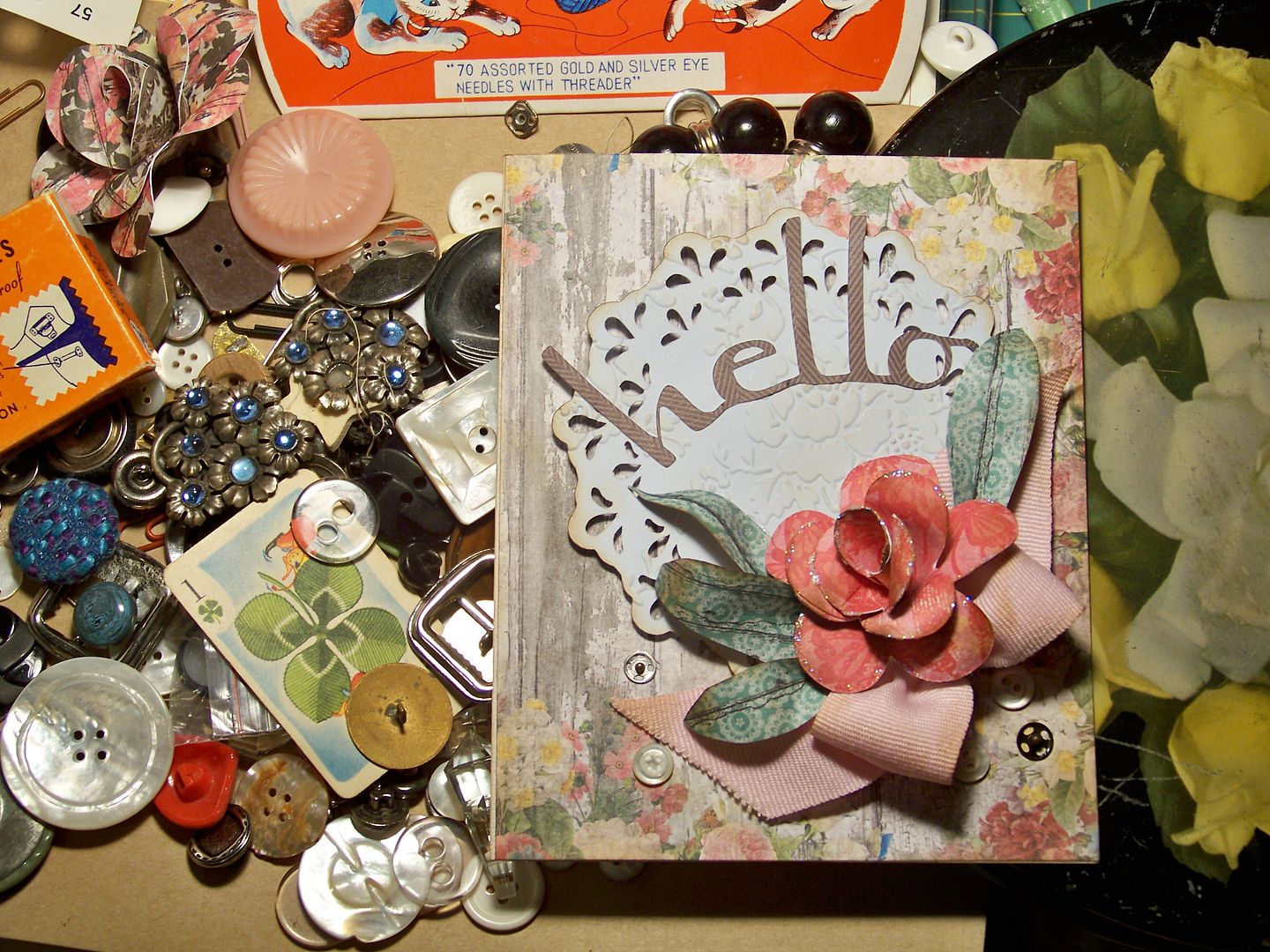 I really enjoyed making this card... and making a mess, revisiting some of my treasures. Thank you for checking my post today!