Just a little shout-out that I will be posting a tutorial tomorrow in conjunction with the Circleville NSD Weekend!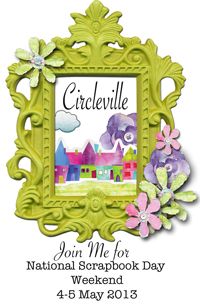 I will have a blog prize and a list of my fellow participants' blogs who will feature tutorials, challenges, and/or prizes as well! I will be posting here on Saturday, May 4, 2013 at 8AM EDT, but this will go on all weekend long and my contest will continue until Mother's Day, May 12, 2013.
(If you are receiving this on Saturday via email with the blogger lag, you may want to go straight to my blog to check it out!)
Happy Crafting ~ Happy NSD ~ Happy Derby Day!