I fell in love with an explosion box by Donna (from her
Carolina's Creative Cropper blog
). She shared a message board challenge and a terrific tutorial! I very rarely ever make something for no reason at all, preferring to craft for a gift or upcoming event. This project was an exception; I just fell in love with it.
This is my entry in Donna's "It's A Surprise!" challenge.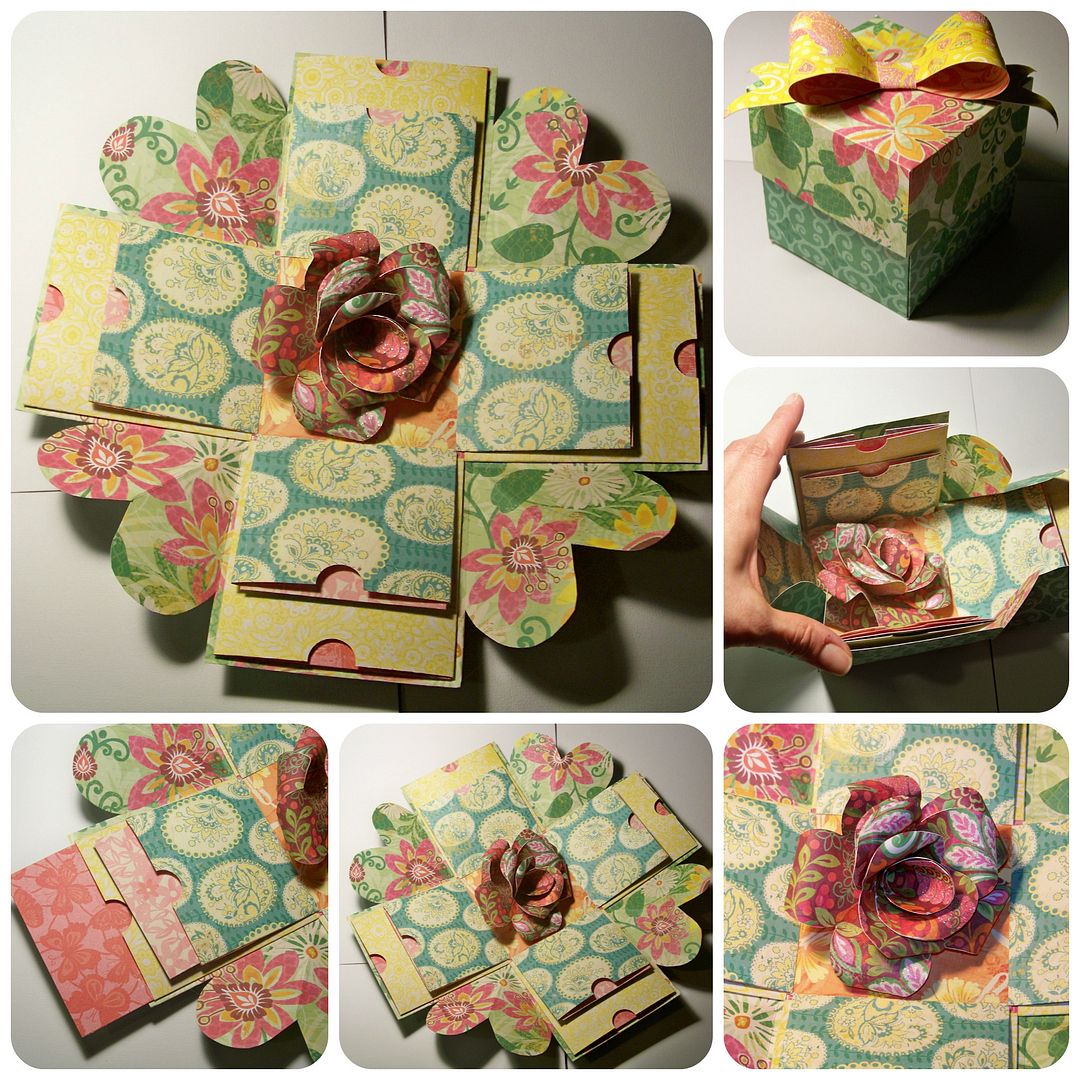 Donna shared on her blog a video for guidance, which I highly recommend viewing. The artist who created this design, Paloma, is a crafty genius! You can watch her video with cutting guide on how to make this box by clicking
here
. Her fabulous blog can be found by clicking
here
.
What made Donna's exploding box different to me were the addition of hearts at the corners! That was so pretty and unexpected! I hand-cut the corners after seeing Donna's clever method for cutting hers! The heart-shaped corners are really what I loved about this! Click
here
to check it out!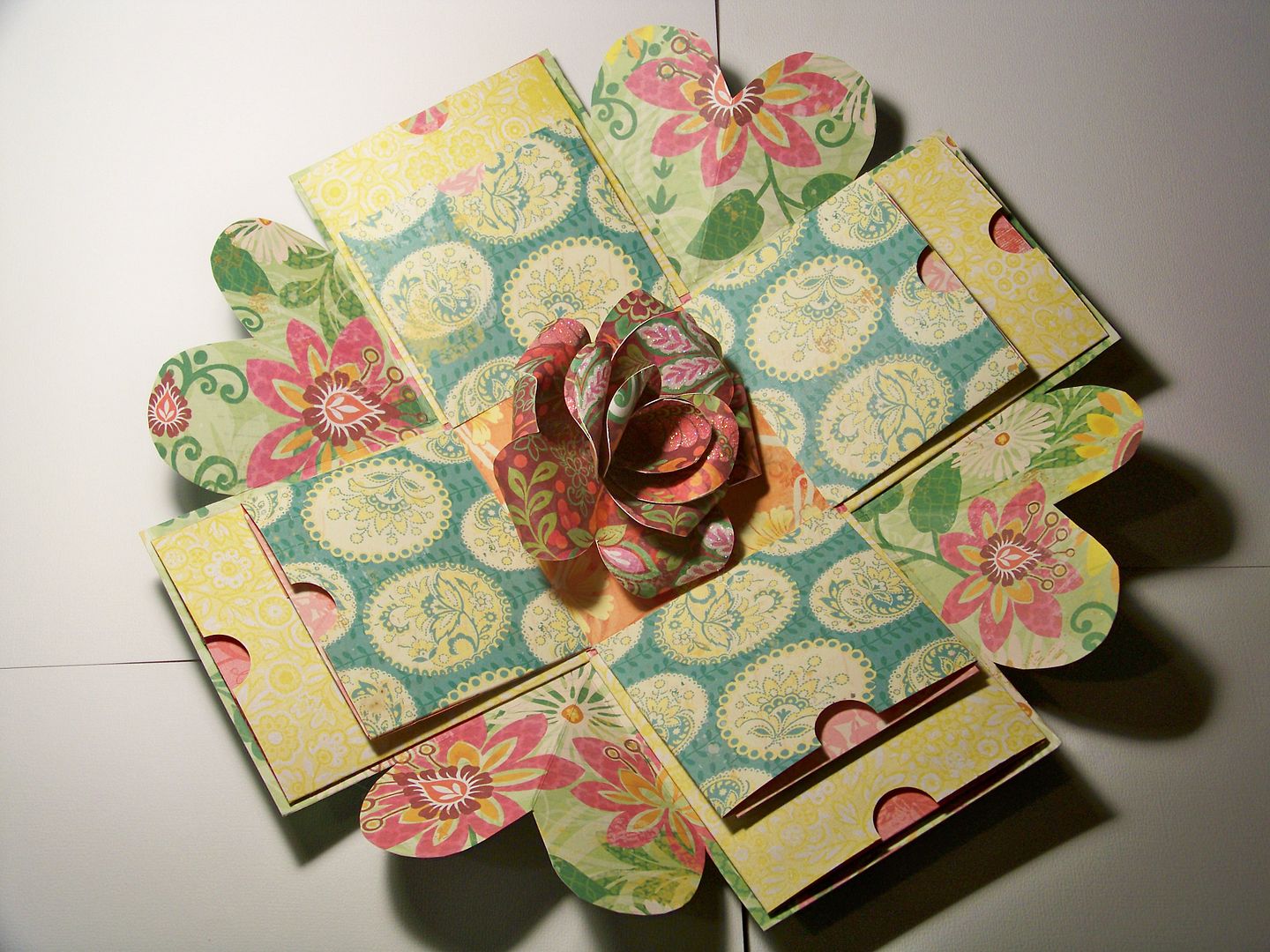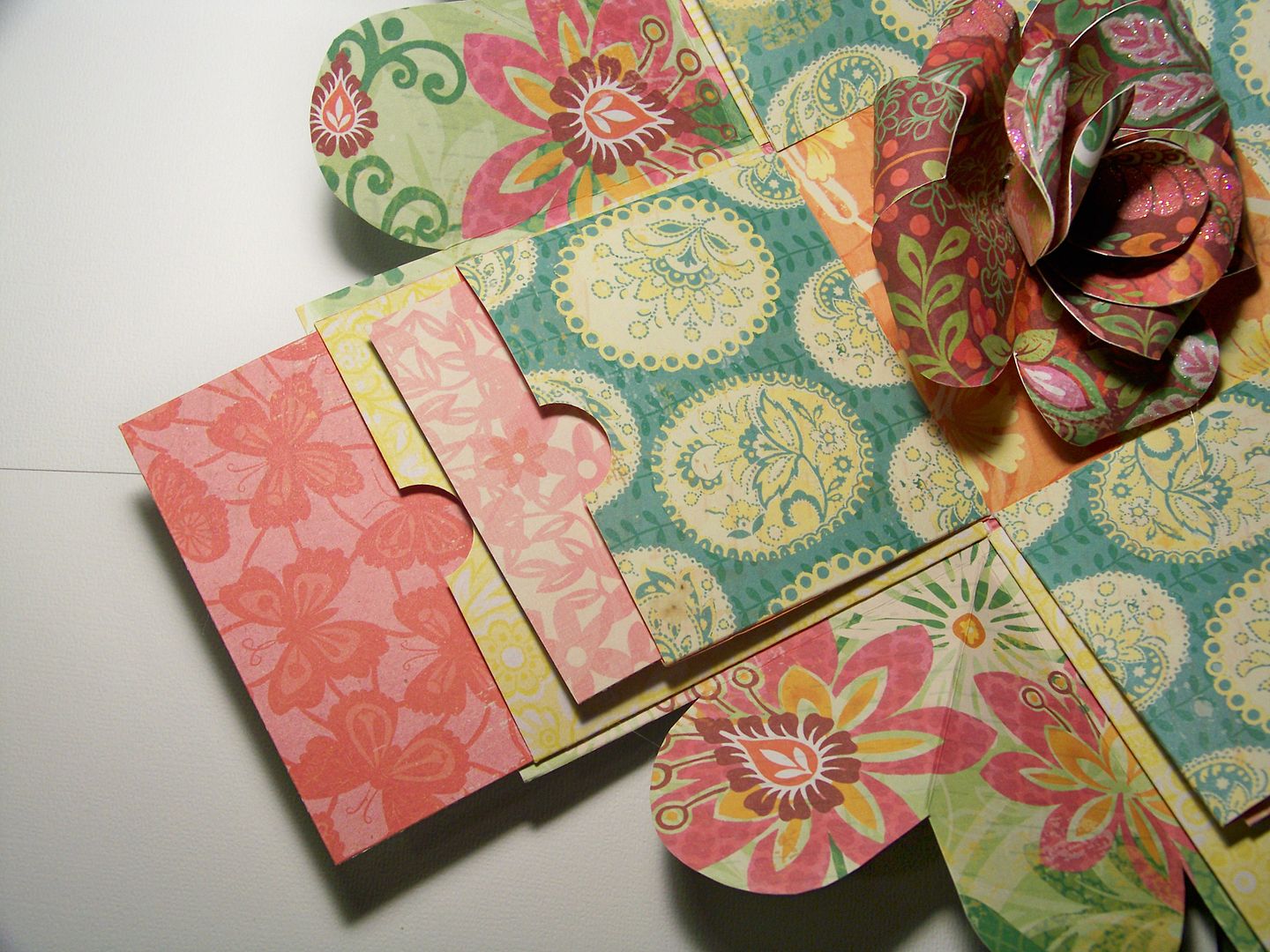 To make the paper rose in the center of my box, I used one of my favorite tutorials by Kathy Orta! You can check it out by clicking
here
. In her video, she cuts her base shapes from George at 2-1/2". For this box, I cut them at 4".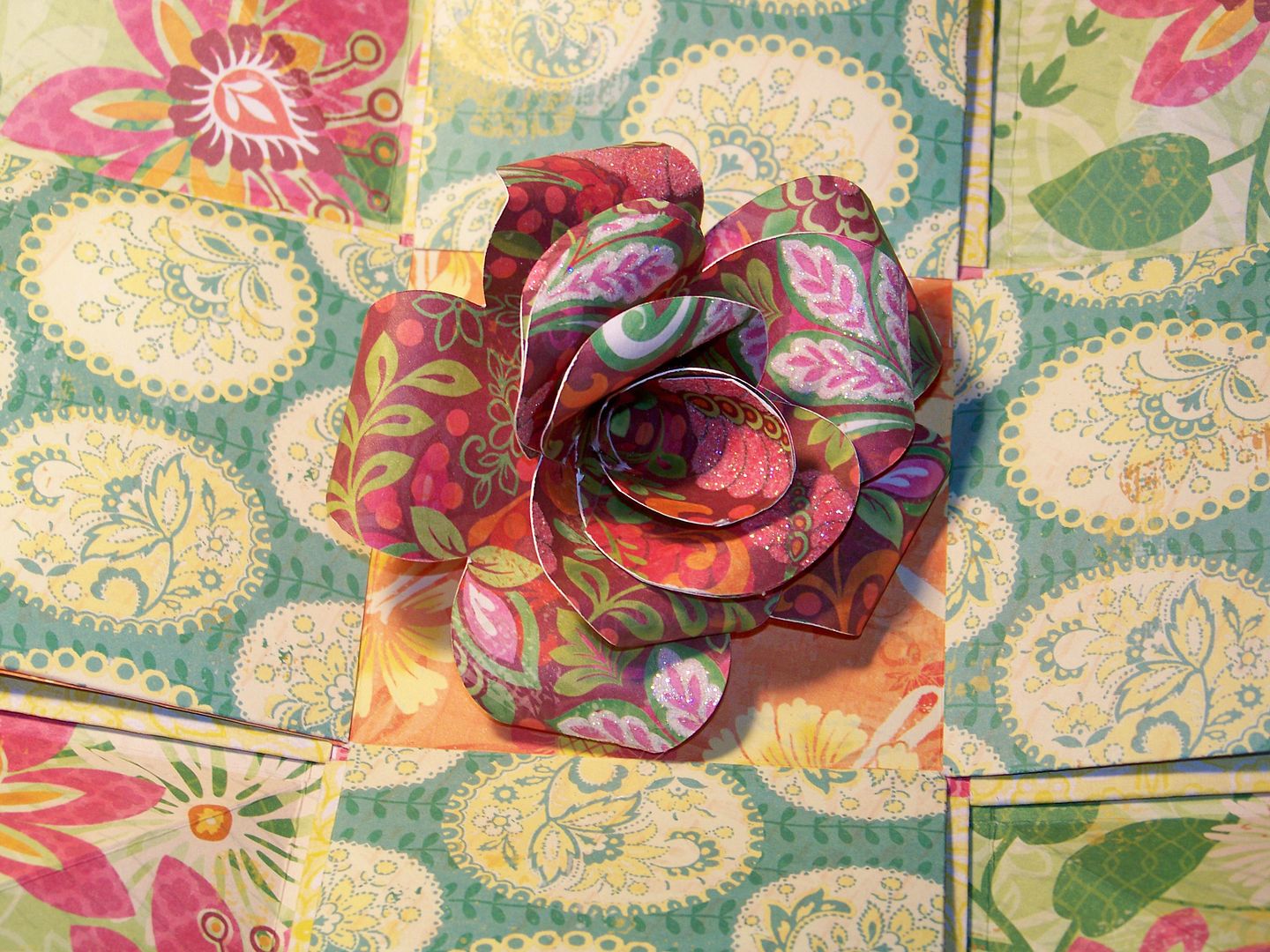 I topped the box with a paper bow cut from Cricut Artist at 2-1/2".
Thank you for checking out my blog post! I had such a fun time making this project!