The Circleville NSD challenges go on through the weekend and I am still happily on my crafting marathon doing them! These are my entries in the 'On Pins' and 'Did-I-Mension' Challenges, but before I get to that,
if you are looking for my tutorial on adding dimension to die cuts or my gift card give-away, click here to find it!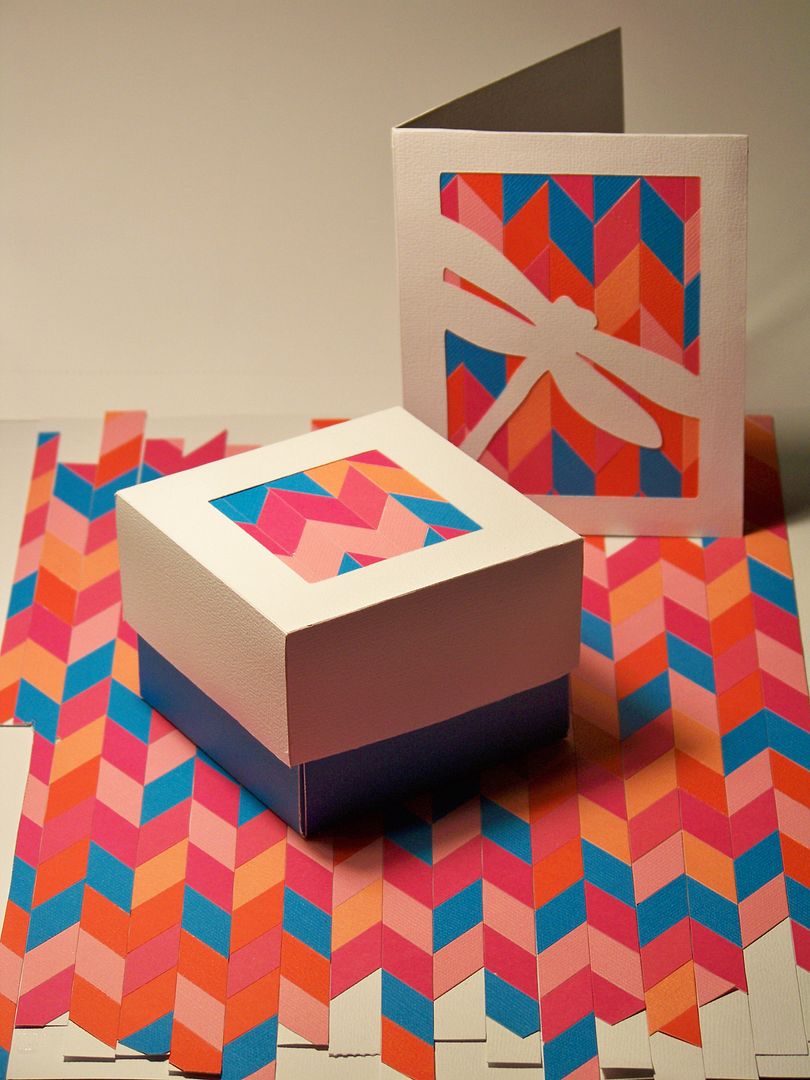 For the 'On Pins' challenge, Sis (from her blog
Paper, Craft, and Scissors
) asked us to choose an inspirational pin on Pinterest and create a project from that inspiration. I chose a project by J.J. Bolton (which you can see by
clicking here
). She used a punch to create a chevron, glued them down horizontally, then cut the page into vertical strips.
For mine, I cut colored papers into 1/2" strips, then laid them on a sheet diagonally, glued them down, and cut them into 1/2" strips, forming a diagonal pattern on each little strip.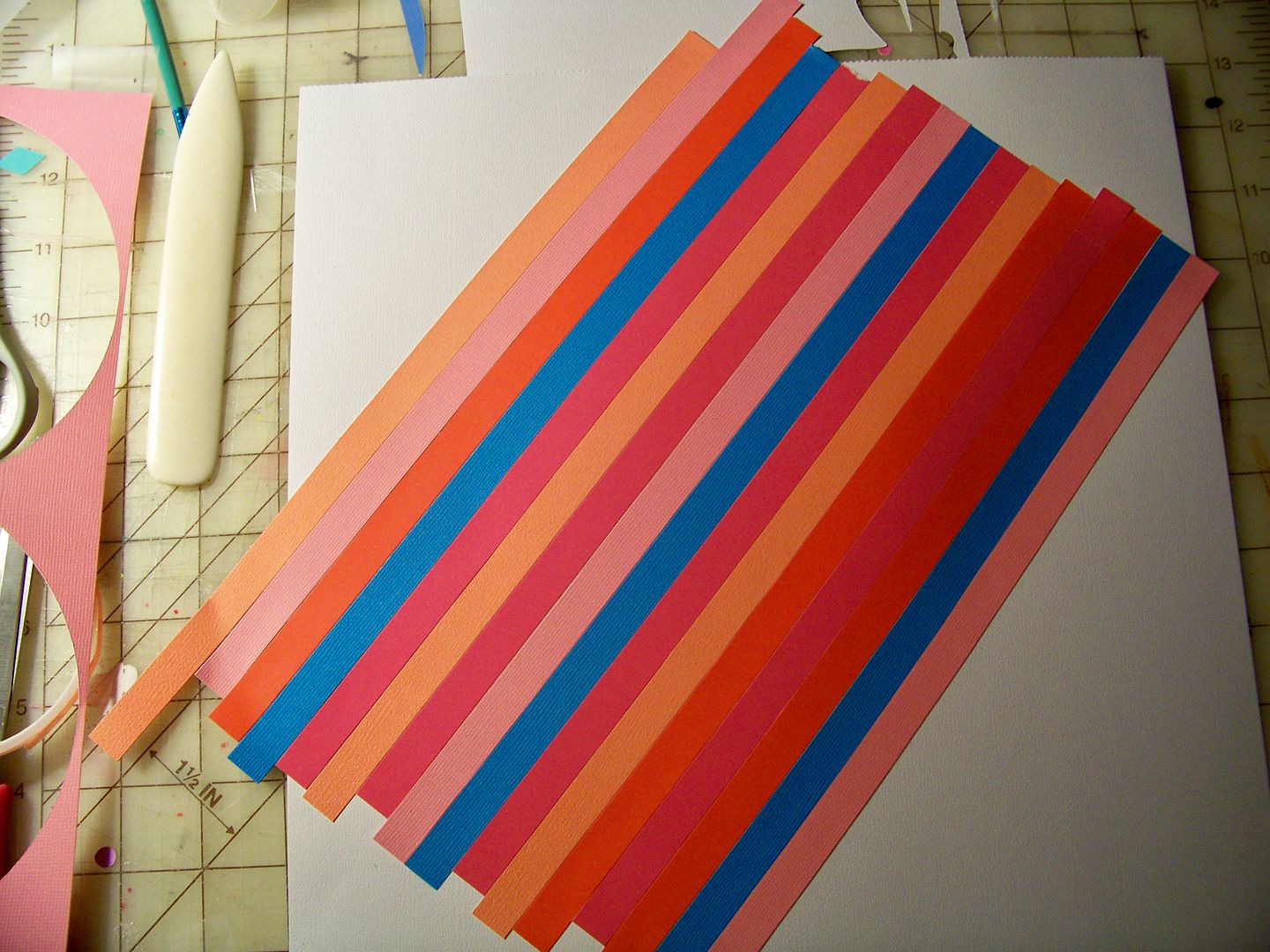 I did a second sheet with the strips
going the other way
diagonally and cut them as above.
Because I didn't place my strips in exact 45° angle on the paper, in order to know where to begin cutting strips on the second sheet of diagonals so they would match on the final design, I placed one of the strips from the first pile on top and matched the points. I drew a line to mark the first cut.
Then I alternated one strip from each pile to form a new pattern-- kind of like bargello piecing for fabric. It makes a chevron with random colors.
I chose to make a card for this challenge. This background was just right for a three-part card on Cricut Picturesque, cut at 4-3/4". I like that this card has a center section that folds behind the cut-out to hide the wrong side of my chevron pattern!
I use an Xacto knife to score by cutting lightly to connect the tick marks made by the cutter to avoid those 'pop ups'.
I placed my mosaic chevron paper behind the window and adhered the frame on top. I tried to keep the card clean like the pin with no layers or other elements to distract from the pattern.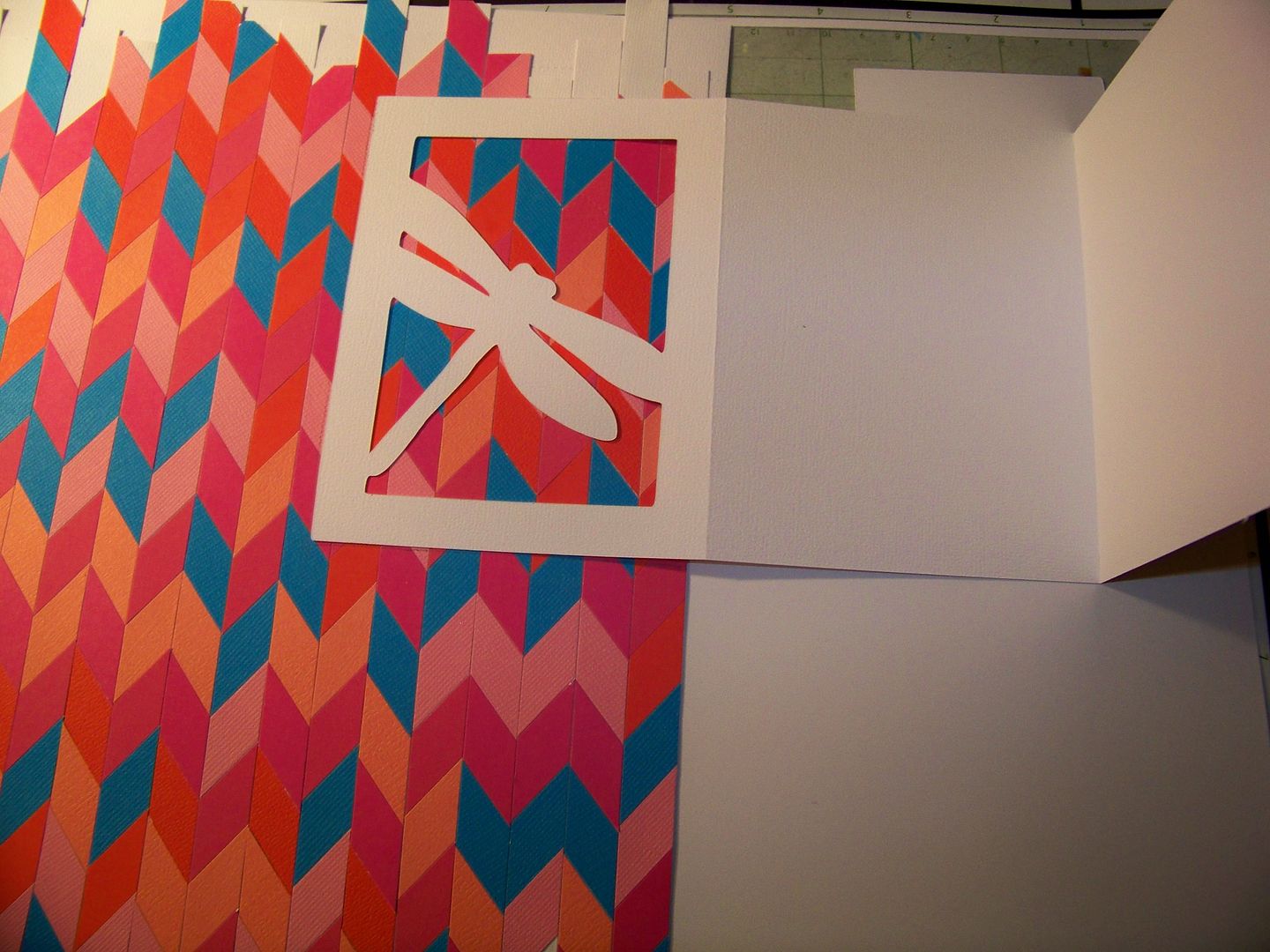 Next, for the Did-I-Mension challenge, Renee (from the blog
I Came, I Saw, I Created
) asked us to create a three-dimensional project using a box or bag or other cut. I chose the box from Cricut Bridal Shower, cut at 11". I added a window to the lid by cutting a 2" square using the Centerpoint feature.
It was easy to place a piece of my chevron mosaic behind the window before the lid was constructed.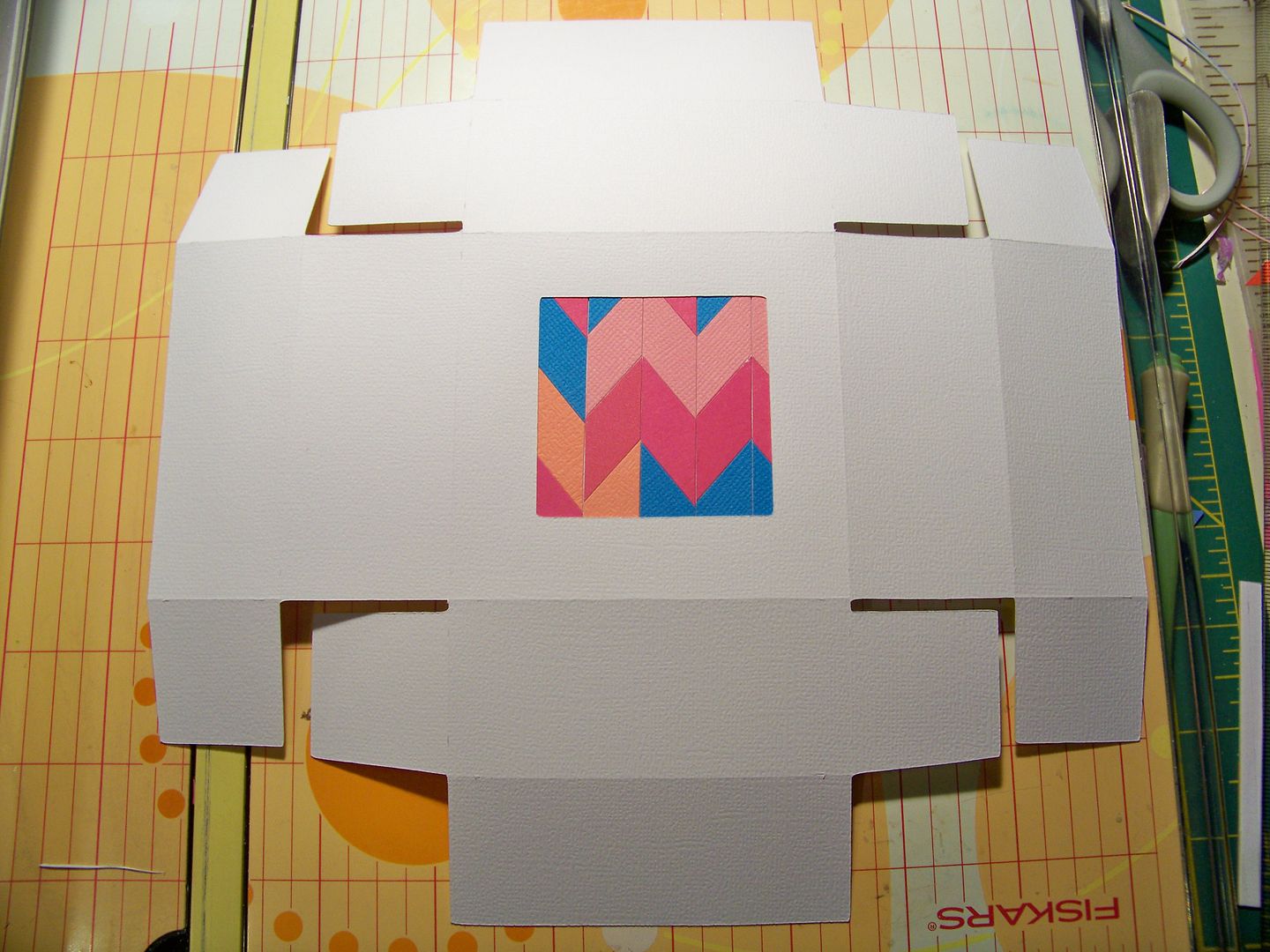 I love this box with its extra tabs and fold-overs for added stability!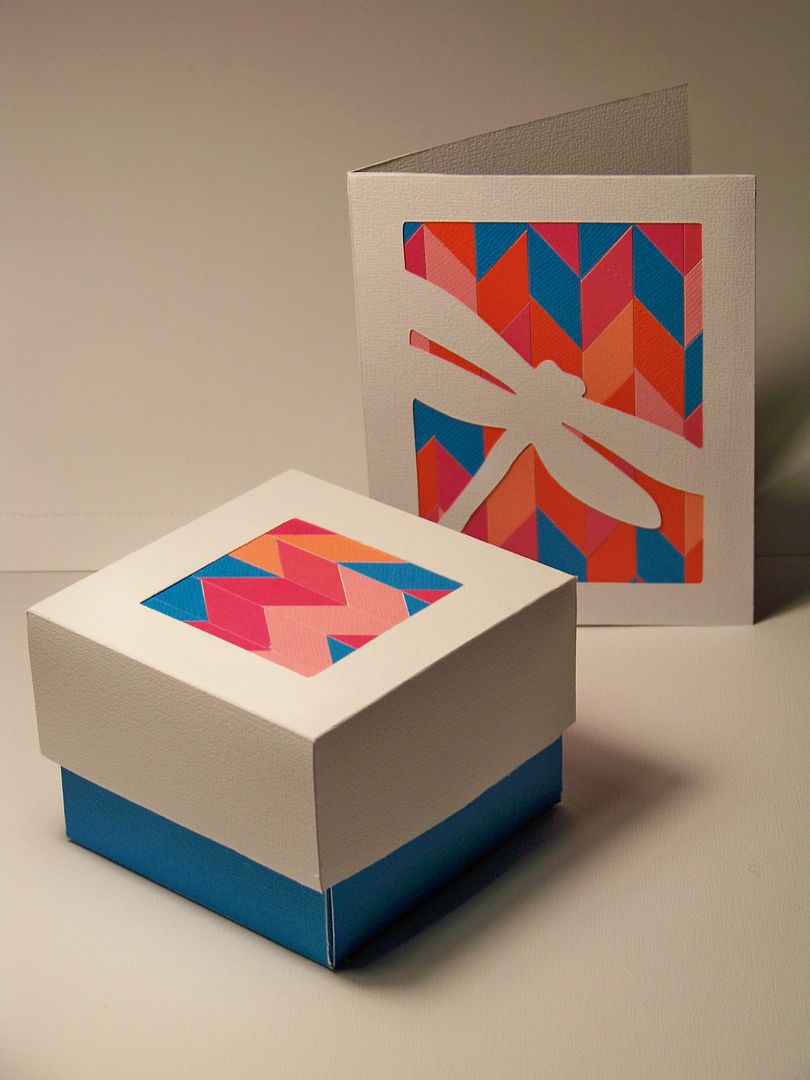 Both
Sis'
and
Renee's
challenges have prizes and go on until Sunday, May 12, 2013! They are part of the Circleville Bloggers, who have fun stuff on their blogs through Sunday (May 12, 2013)!