The Circleville Challenges continue and I was so excited that I got up extra early on a Monday morning to craft before work! This is my entry in the What's It Owl About Challenge, but before I get started with that,
if you are looking for my tutorial on dimension or my gift card give-away, click here to find it!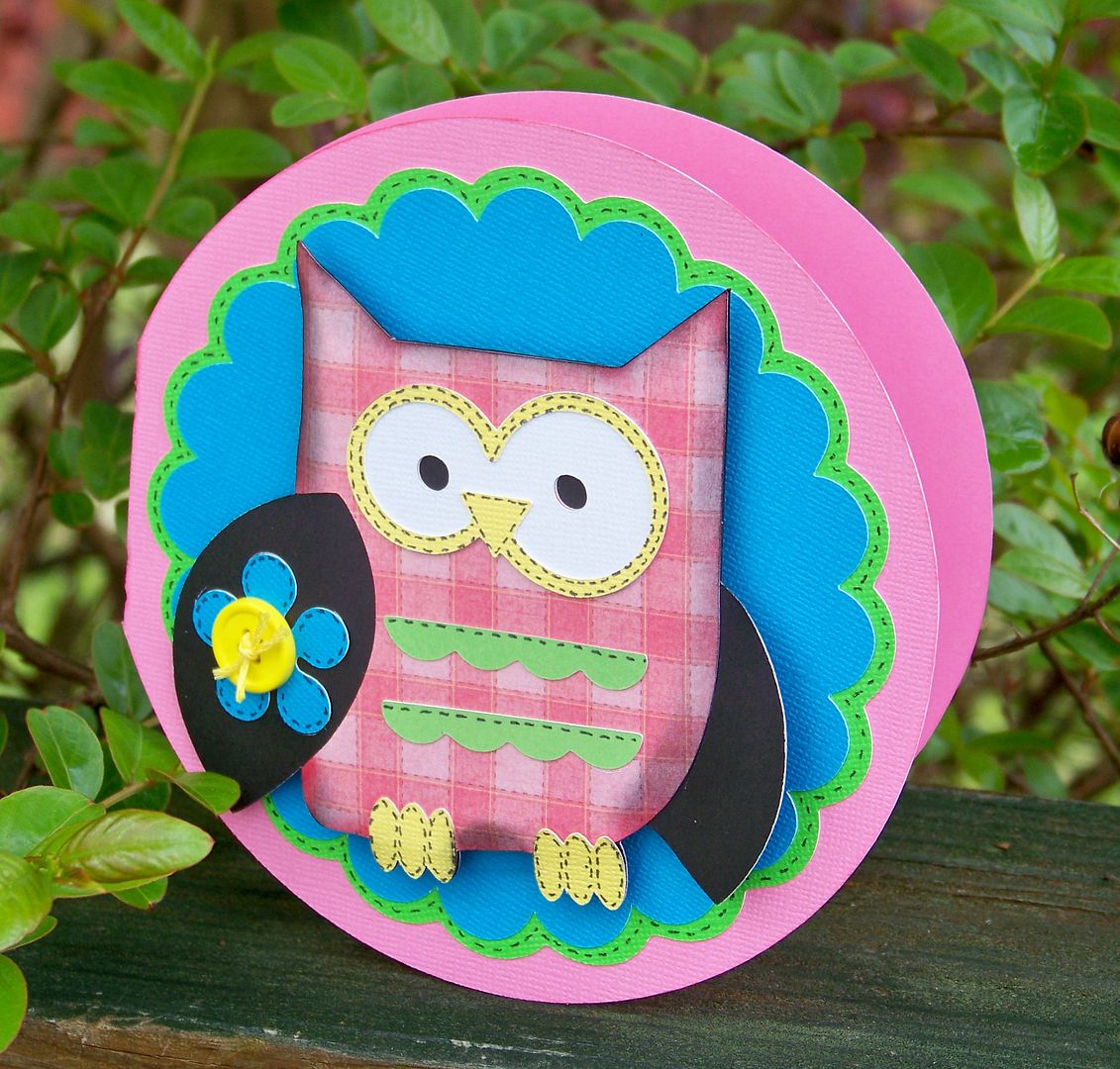 Linda, from
All Scrapped Out
, created a message board challenge asking us to use a Cricut owl in a project. Their owls have been a laughable point of discussion because there are so many on various cartridges and that is why Linda picked them, knowing that everyone could get their hands on at least one! My kiddo loves owls so I have made quite a few (
click here
to see the Owl Birthday Party I did a couple of years ago), but I wanted to try one I hadn't made before, so I chose this one from the Cricut Paisley cartridge, cut at 4" (page 42).
I bent the edges and inked to emphasize the bent sides. I was copying the idea of old-fashioned metal signs. My grandma used to have some that they hung on their back porch when I was a kid. Some were advertisements, like a Coca-Cola thermometer, but others were just whimsical. I don't know that it translates like those, but I liked the effect.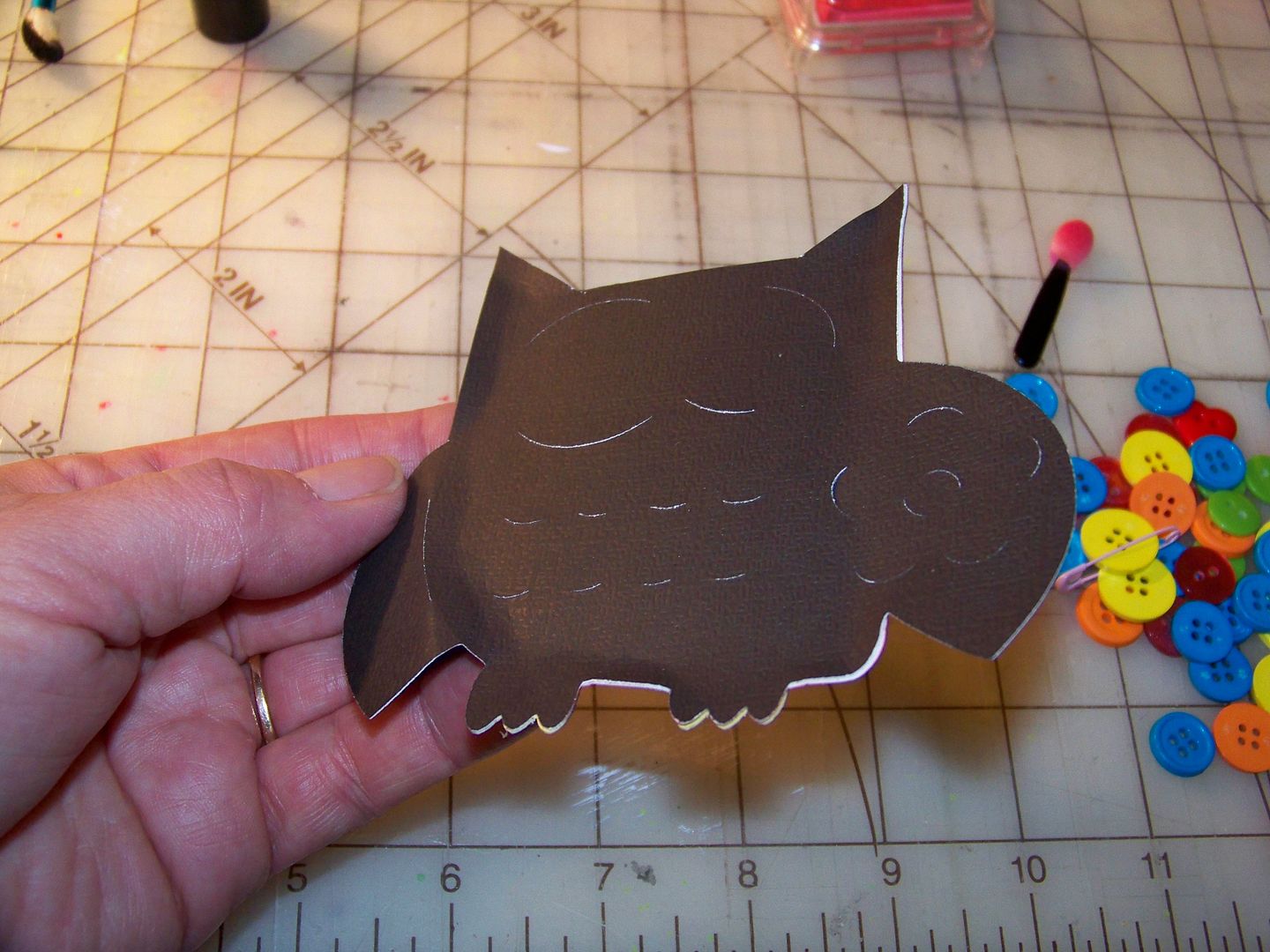 I added stitching lines with a Microfine pen because the check I used reminded me of fabric. That is also why I chose a button for accent. I used a mattress needle to sew the button on so I could use all six strands of embroidery floss.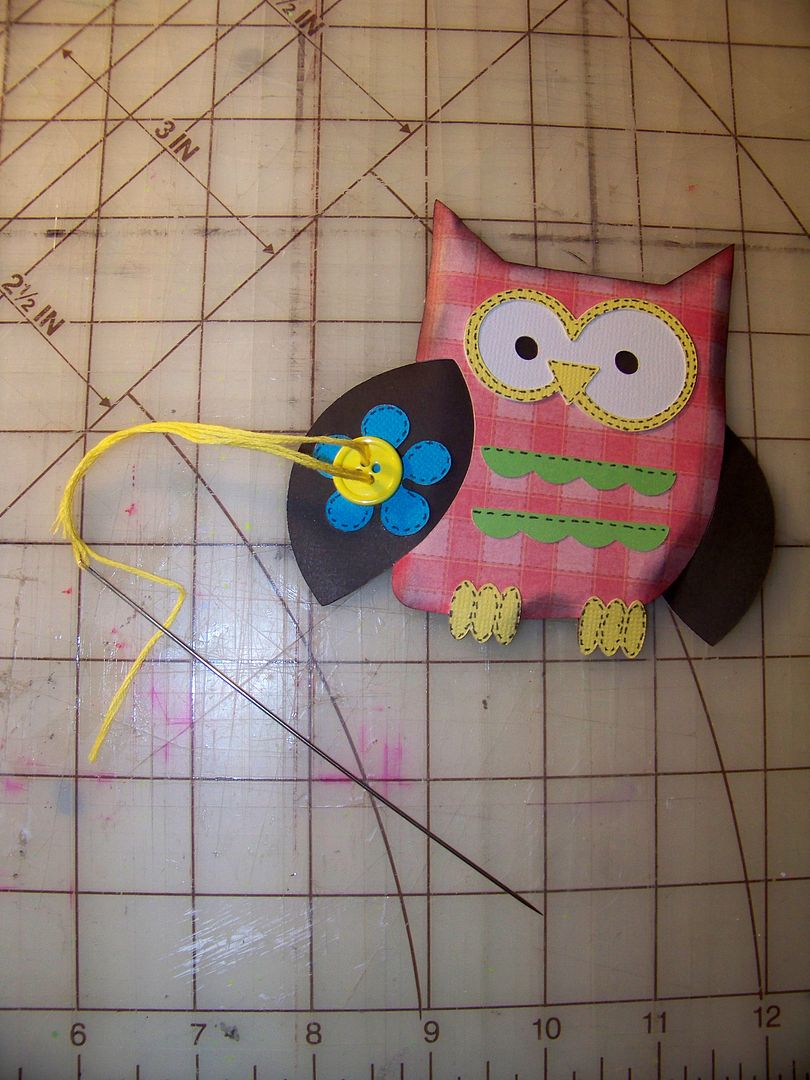 For the mats under the owl, I cut a scallop and shadow from Cricut Elegant Edges (page 23) at 4-3/4". I cut the circle card from Art Philosophy (page 21) at 5-1/2".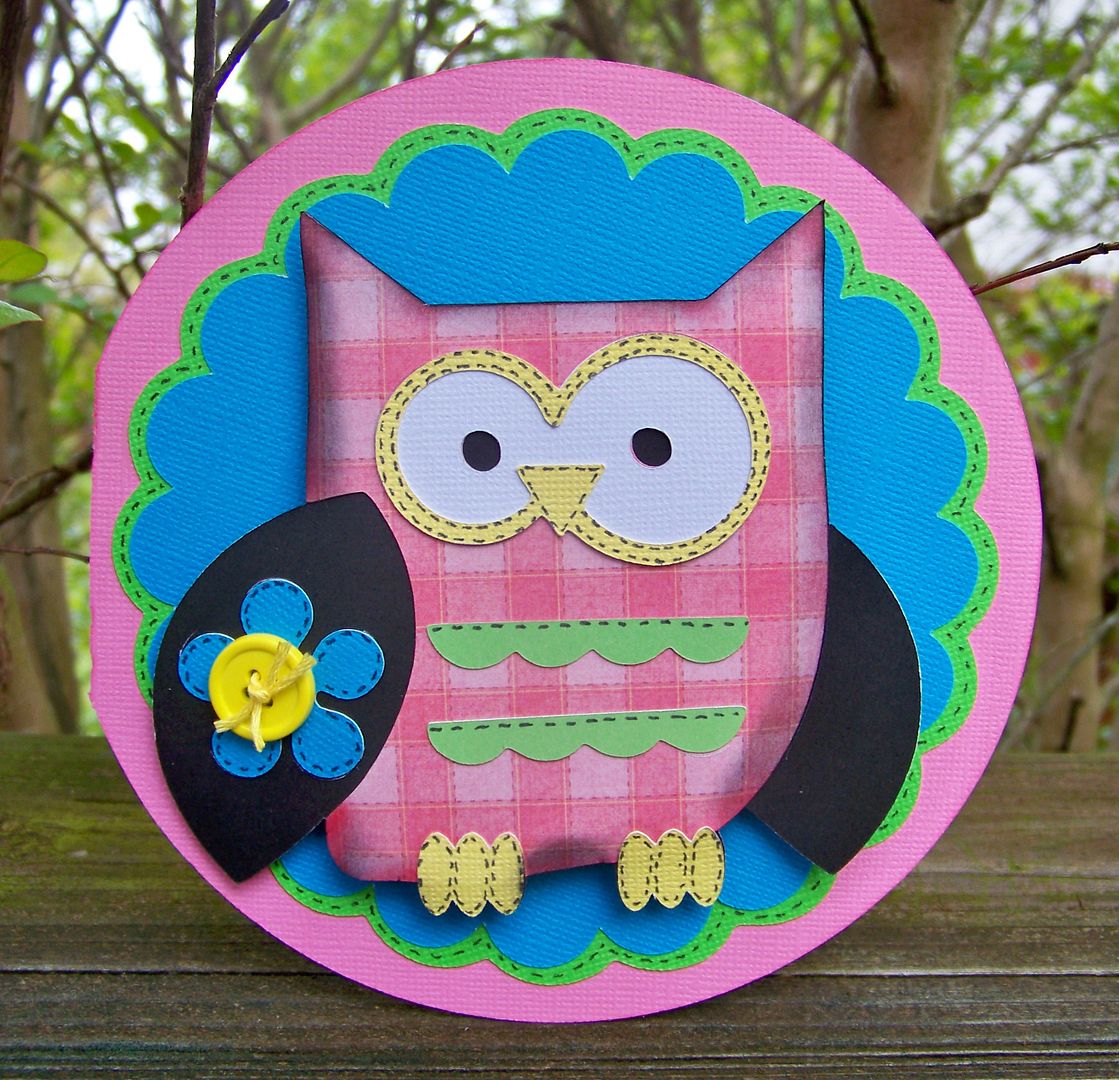 Thank you for checking out my project!
Linda's blog drawing
continues until May 12, 2013, so it's not too late to join in the fun! To see all the Circleville NSD challenges, tutorials, and prize give-aways (which continue until May 12th as well!), click on the icon below and scroll to the end of my post there!