I am loving the December Daily project that I have taken on! These are my December 3 and 4 pages:
For my December 3rd pages, I used the left side for my journaling using a prompt from a class I am taking,
Shimelle's Journal Your Christmas
, where she suggested the idea of planning your happiness. I loved that idea.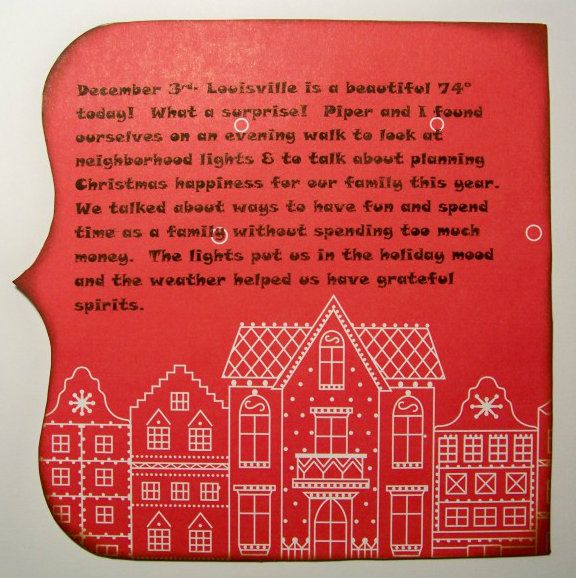 I used patterned paper and hand-cut the base page to take advantage of the border.
Since we had a beautiful 74-degree evening (a wonderful surprise in December), we walked around looking at neighborhood lights and talked about holiday plans. I used her photography tips and actually took photos very different from my usual center focus composition.
The page base, film strip, lights, and date medallion with number are all die cuts.
For December 4th, the concept was to focus on a favorite gift from the past. I still have my favorite childhood Christmas gift: a doll my aunt made me when I was 7. We were asked to consider adding the color red to indicate the feeling of Christmas. I am not sure if I achieved that, but I have to admit I enjoyed using the monochromatic base and all the textures.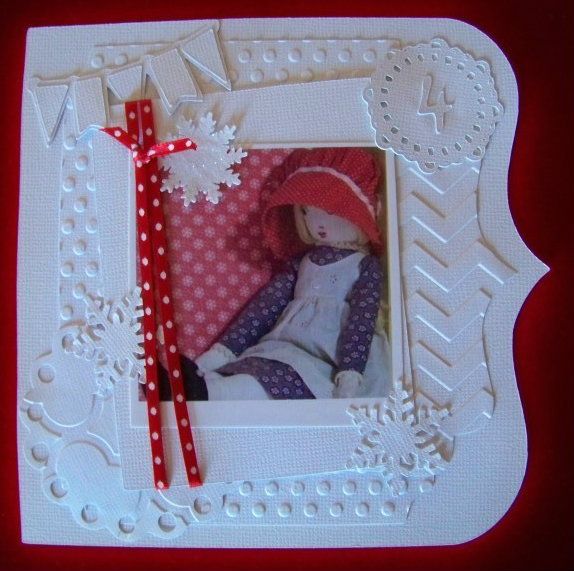 I used a variety of die cuts and trimmer-cut pieces that I embossed for this page.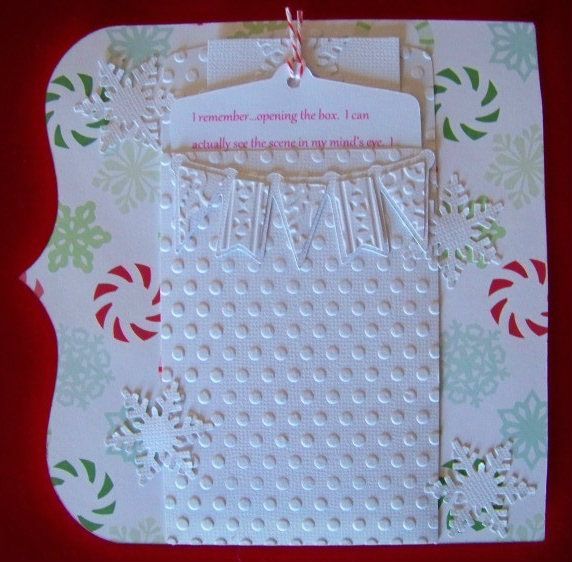 All elements of this page are die cuts.
I used two tags for the journaling. The top tag has the journaling about this gift and has red typed text. I wanted the journaling to peek out. I added a separate, hand-written tag that noted the actual activities of December 4.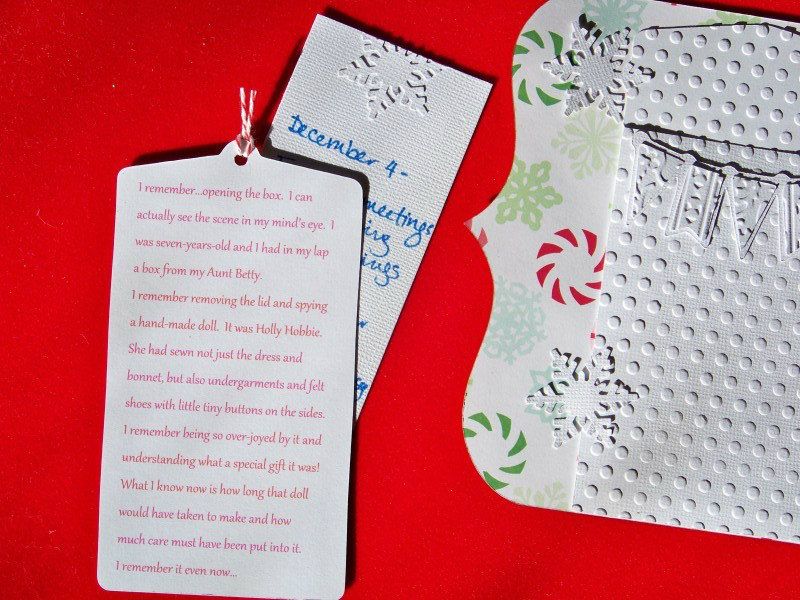 I am having fun changing up the pages for this book! I am learning a lot as I go! Lots of mistakes too!
Thank you for checking my blog post today. You can see my December 1st and 2nd pages by clicking
here
. You can see many of my previous projects by clicking
My Project Gallery
.