Earlier in the month, one of Shimelle's Journal Your Christmas prompts suggested showing this year's Christmas cards. Well, I only just yesterday finished mine so......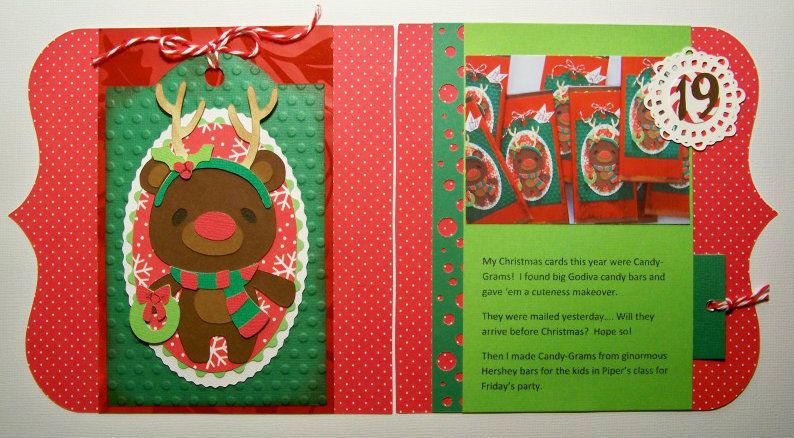 This year's cards are actually Candy-Grams. I found giant Godiva candy bars (salted caramel milk chocolate ones at that) and mailed those. I gave them a cuteness makeover with Rudolph Bear.
I had an extra tag and used that on my left side.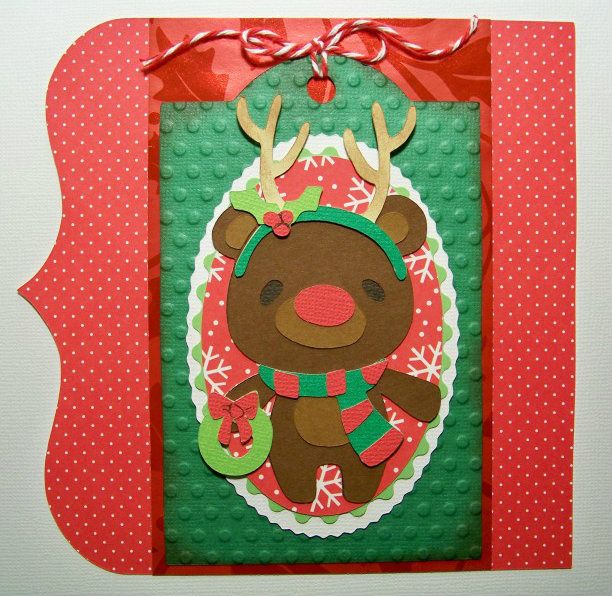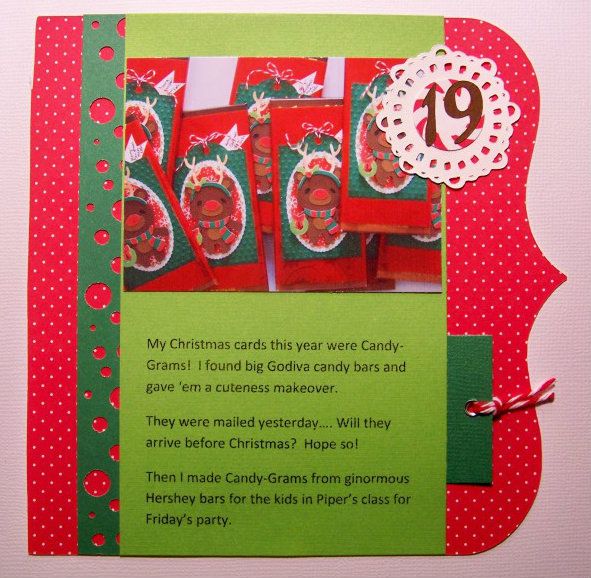 I got them in the mail only yesterday. I really should have made New Year's Candy-Grams instead I think.
In the evening, I made more for my daughter's class for Friday's party using XL Hershey bars. Her school doesn't allow the use of reindeer or Santa images so I used a simple snowflake. Since the kids tend to tear into my packaging, I thought that was a smarter solution than to use an intricate, multi-piece cut.
The other silly thing I wanted to share was my solution for how to wrap a magazine subscription. Tops on my father-in-law's wish list was a subscription to a tractor pull magazine. I know the owner and they just don't offer any kind of card or 'wrappable' announcement so I made a mini magazine and placed it in a gift card box. The note inside the mini-mag told the news of the gift.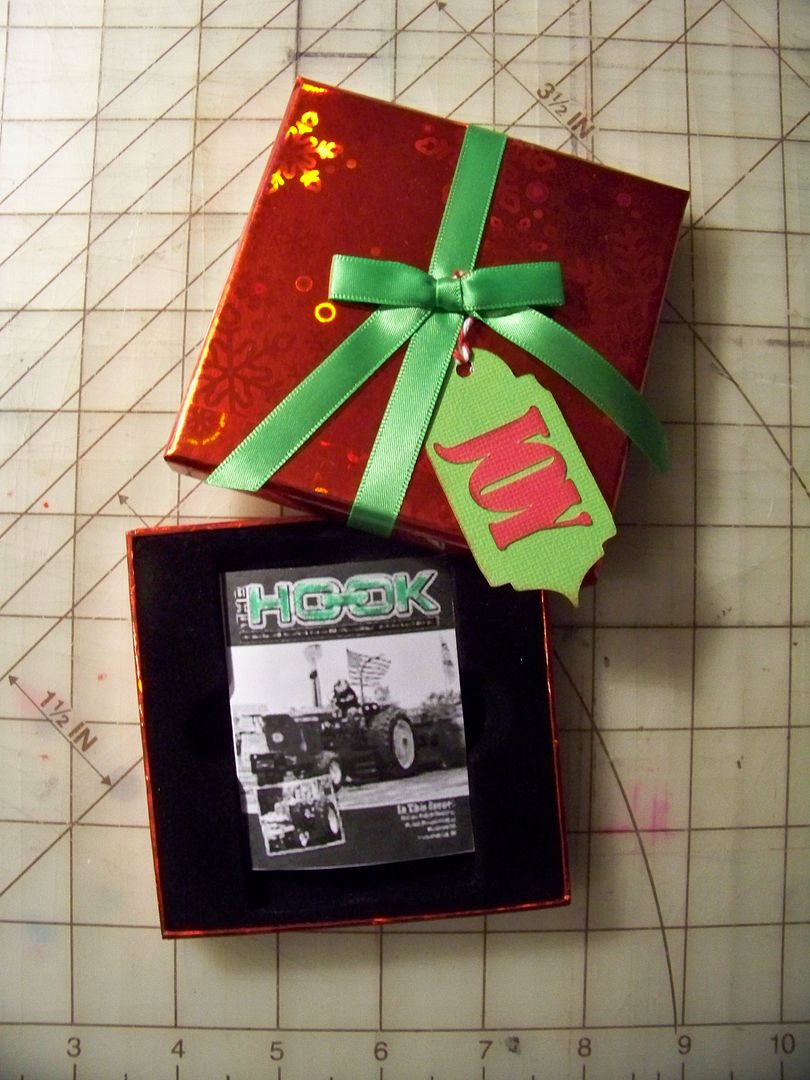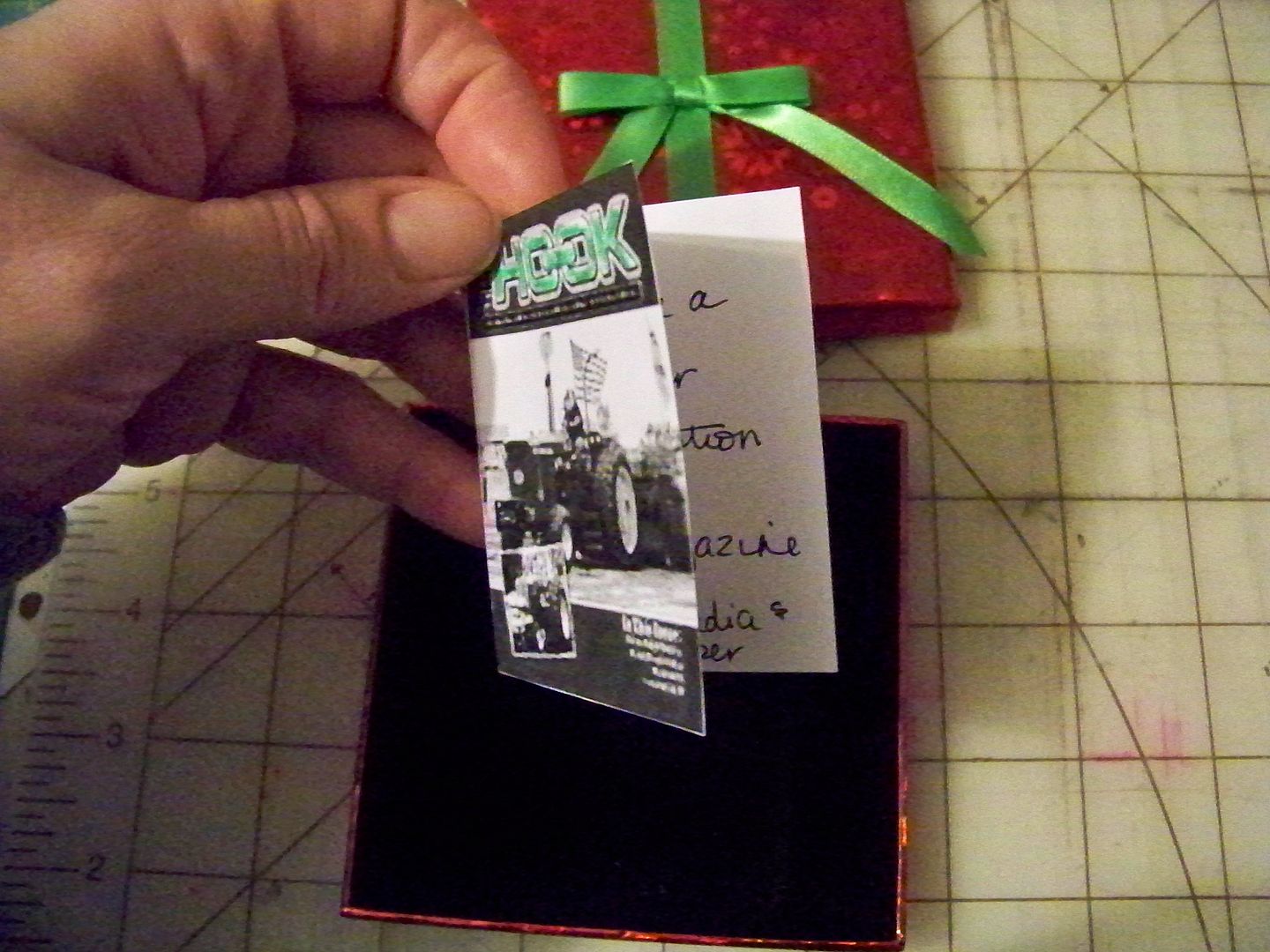 Back to sewing today before work. Yikes -- only five more days until Christmas! So much more to do! Thanks for checking my blog post today. I hope you are on schedule with your Christmas gift crafting!