I am on a sewing marathon these days-- secret sewing that is. Despite all of this, I have had to completely omit it from my Christmas journal because my daughter, Piper, likes to check out my progress on it daily and I can't risk her spying her gifts! (She doesn't even know I sew for her while she is in school.)
So, December 11, I focused on her morning ritual of adjusting the advent calendar. This is an electronic kind, complete with a talking snowman who announces how many days are left until Christmas when you add an ornament to his tree. The funny thing about this is that this year, I wanted to make a special advent calendar and never did. Then, for no good reason, I remembered this one that my mom gave to me months ago that I kept in its box in the dining room. I had all but forgotten it until the 6th when I re-discovered it. Piper loves it and even though still sleepy, climbs up on the table and operates it each early morning.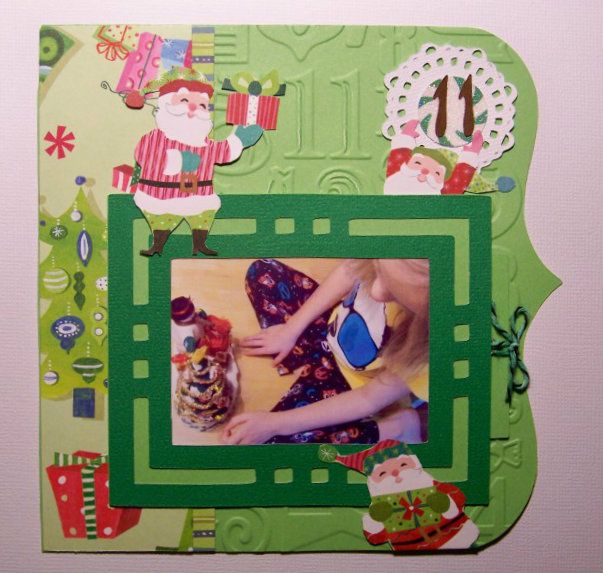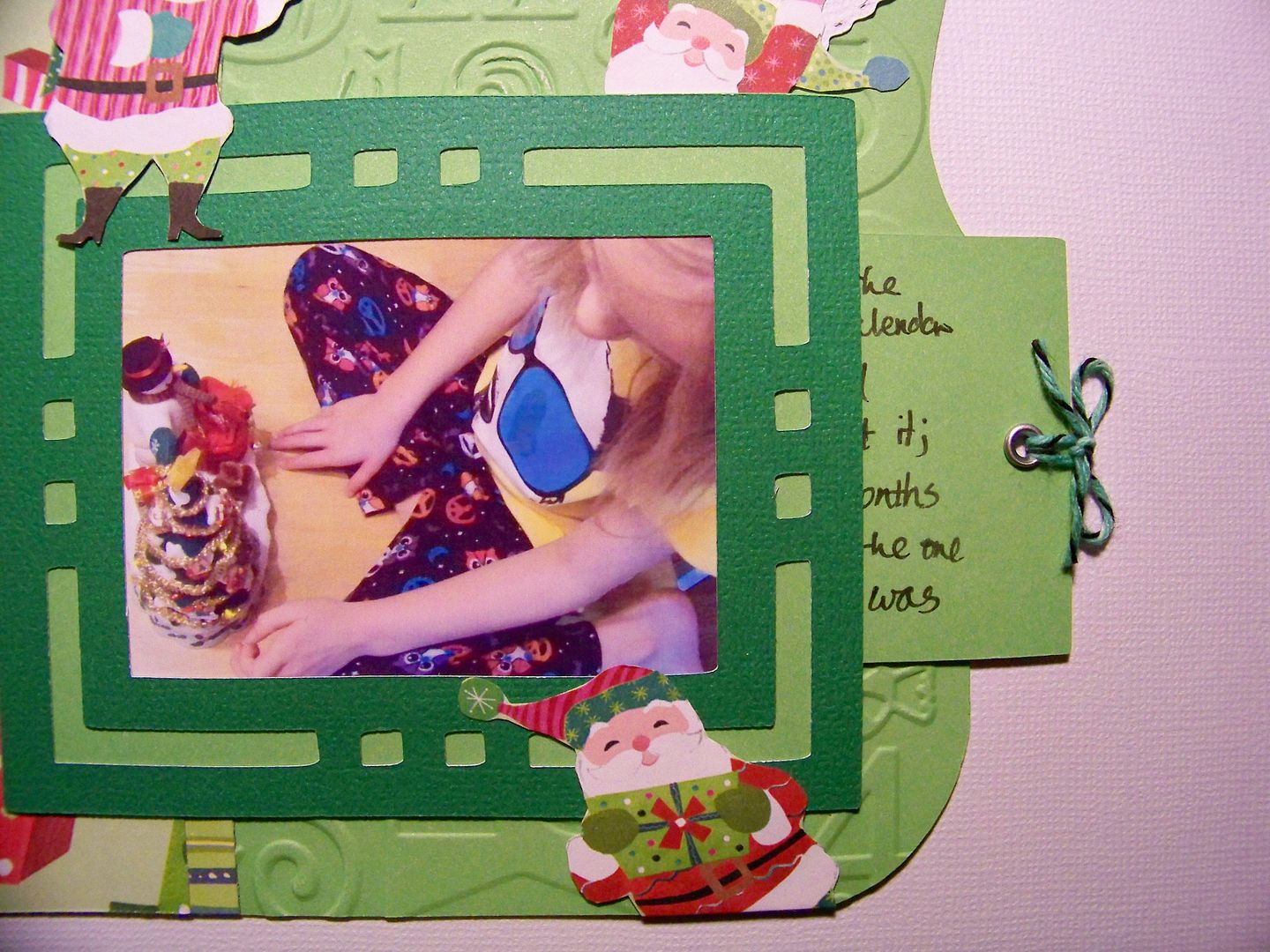 A tag pulls out with journaling to tell this day's story.
December 12 celebrated a milestone: this is the first Christmas that Piper has used her own money to buy gifts for others. Her school has set up a little Christmas store and each day Piper has used part of her lunchtime to shop. After doing homework each afternoon, she wraps gifts purchased that day. She has been so excited about this and I love that she is experiencing a love of giving this year.
Shimelle's prompt for today was to write about a Christmas mentor. I placed that in the envelope on the left page.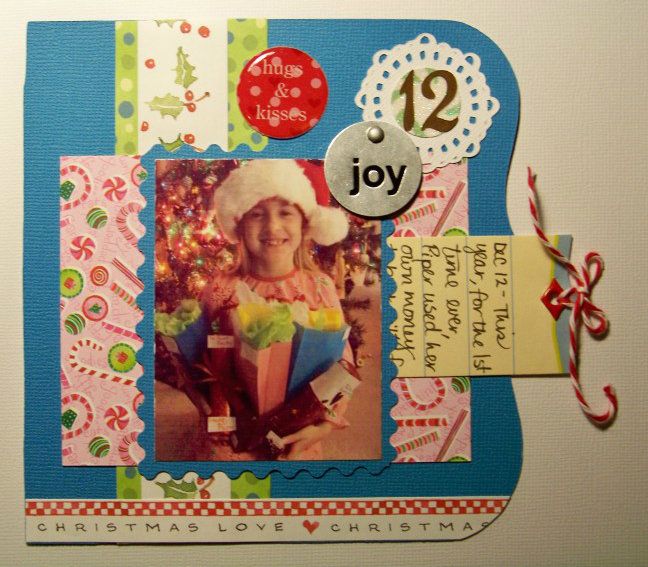 A journaling tag slides out on this page too.
Thank you for checking my blog post today! I am off to sew. I have three little doll dress cut out and ready to go! My husband drove to Chattanooga and back yesterday for a meeting so I am pretty sure I will have the office to myself most the day! I found him still up this morning at 4:30am when I woke for the day. (Yes, he is a night person and I am a morning person-- that's the secret to a happy marriage when you live together and work together!)