Today marks one week 'til Christmas-- no pressure! I am still sewing, papercrafting, journaling, so I am really feeling the stress. This morning before my family got up, I spent a short time in my craft room making photo books.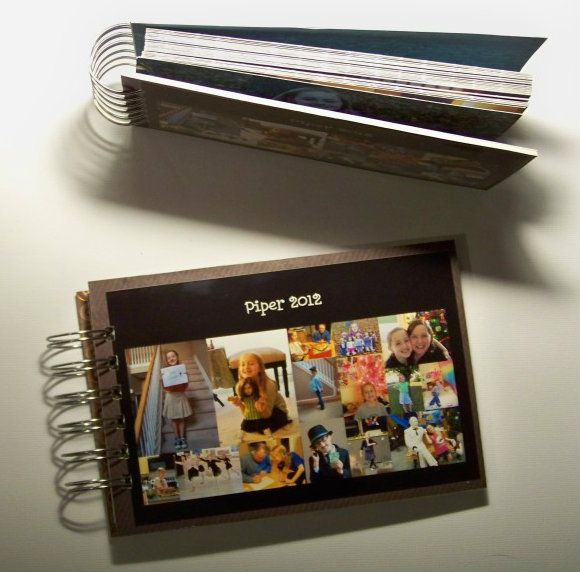 So the extra good news for last minute crafters: You can, for the same cheap price of a 4x6 print, create a collage and add text! Instant cover design!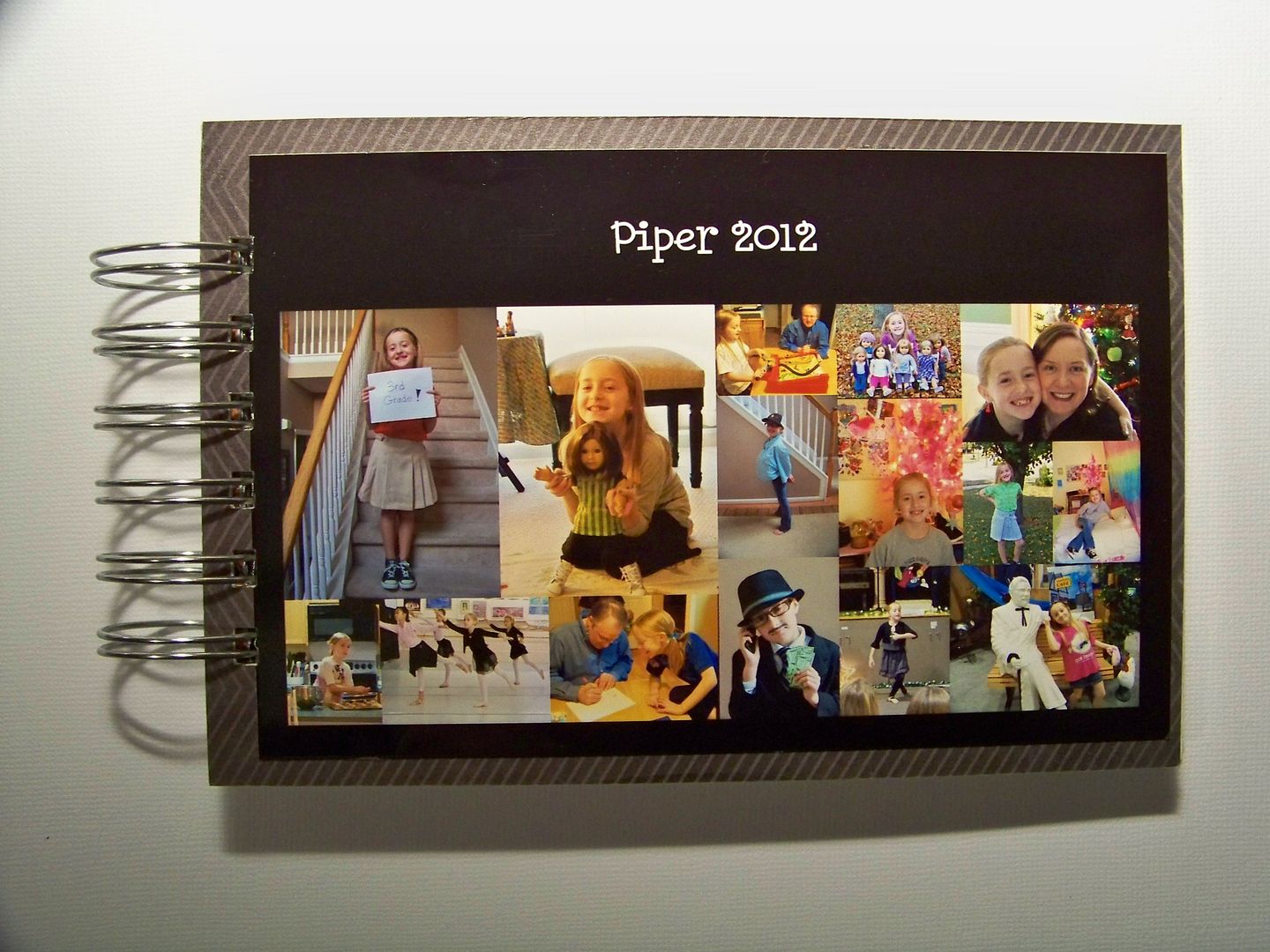 I caught a deal on photo processing and used my Bind It All, artist board, a couple of sheets of decorative paper, and Mod Podge to make brag books. Fun, fast, and another use for all the Christmas journal pictures I have been taking this month... and a trip down Memory Lane to look through snapshots taken earlier in the year!
So...I am off to my daughter's school where she will be a Christmas angel in her class nativity scene today. (Her school is kindergarten through 12th grade and is broken up into upper and lower grades. The event today is a competition where the upper students vote on the best lower grade Christmas displays and the lower grade students vote on the best upper grade Christmas displays. The children become actors in the displays-- some are religious and some are not. There's lots of bribing with candy and sweets as the judges walk by-- it really is funny. The children chant their grade number as students do their voting. It gets crazy!
This is my Christmas angel...with her cat.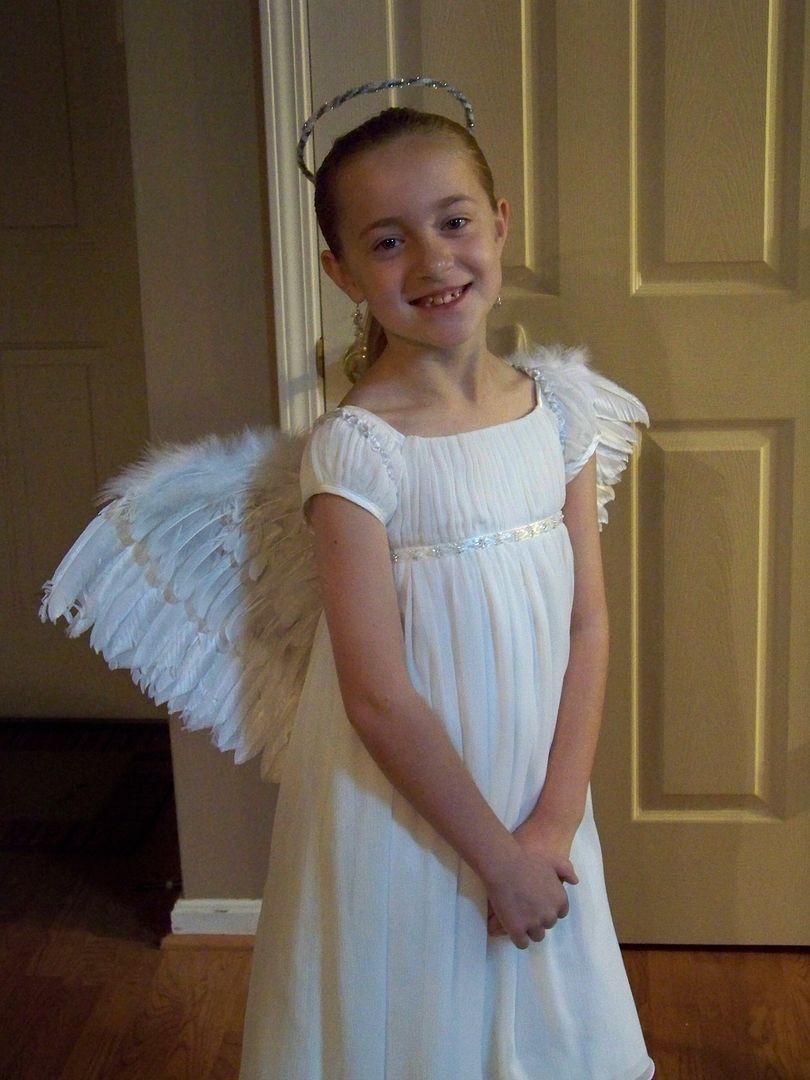 Thank you for checking my blog post today.