I am continuing on my December Journal but because this weekend has so many things going on (events I actually want to document), I have decided to step away from
Shimelle's
prompts and focuses for a few days. (Although I have been reading them and archiving them for future!)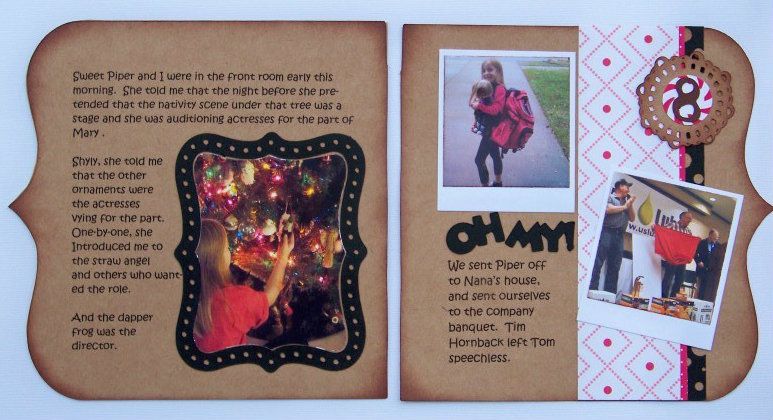 December 8th started off with a little time with just me and my sweet Piper. She told me a funny thing she imagined with the nativity scene. I grabbed my camera and took a picture as she described her Nativity Play and how all the ornaments wanted to audition for the role of the Virgin Mary. Then she picked up a frog dressed like a little man, in a suit with a vest, and told me he was the director.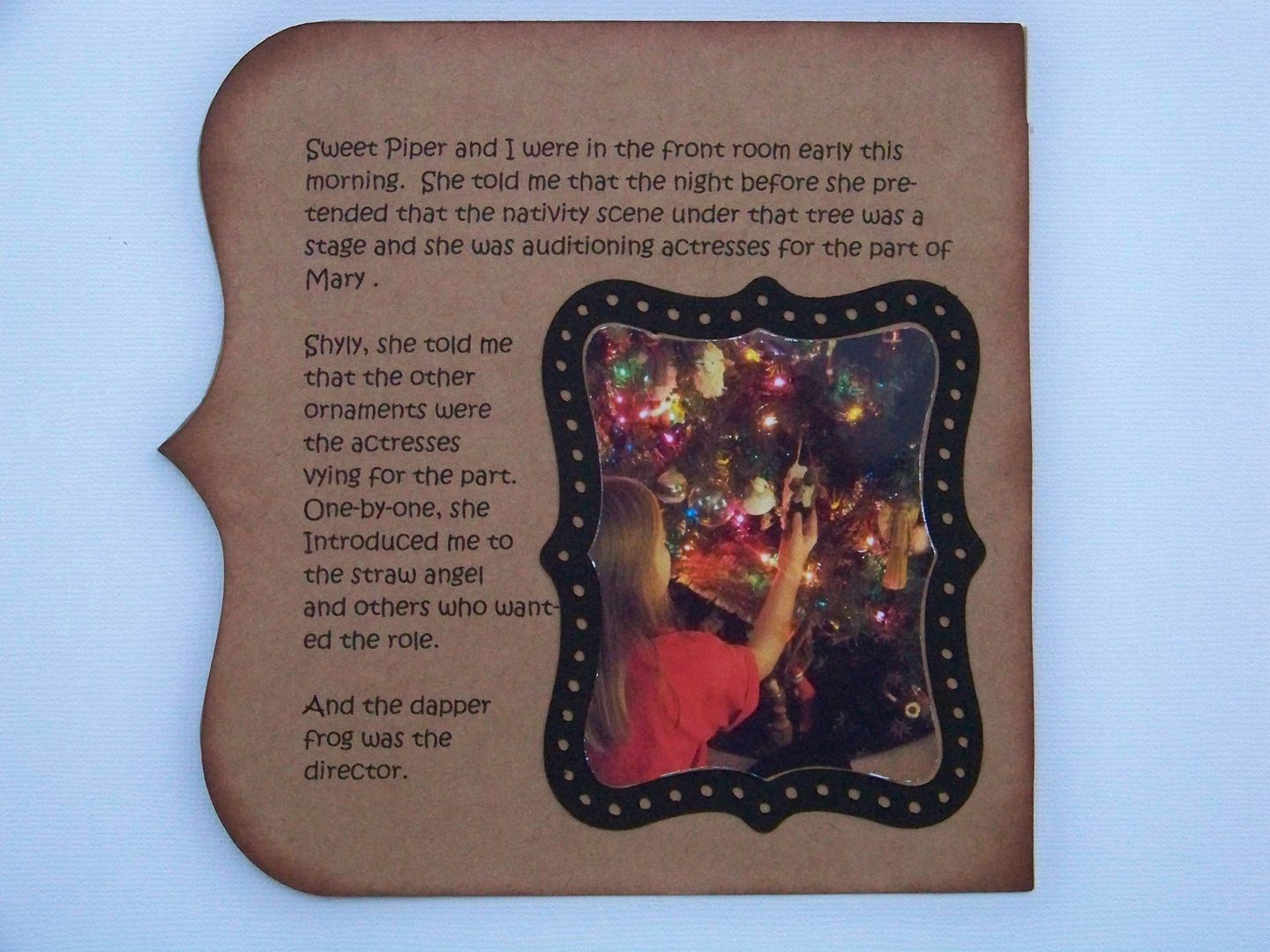 The page and frame were die cut. I traced the photo and hand-cut it to fit.
Later in the day, we carted her off to her grandparents' house, dolls in tow, to spend the night while my husband and I took care of a company banquet.
I usually have some sort of job involving a camera at these events and was so glad I did as a promoter played a practical joke on my husband. Honestly, it was a lot of fun and everyone was in great spirits.
I created mini Polaroid look-alikes for this page. The "oh my" text and date medallion were die cuts.
I really enjoyed doing these pages and they served as a fun little escape from the work of the day. Thank you for checking out my blog post today. As you can see, I haven't quite figured out how often I want to blog this journal, sometimes doing so every couple of days or more... or less! I have been crafting them every morning religiously before I officially start my day and wake the household! I may have a hard time ending....