Aaagggg! The December 21 prompt for Shimelle' Journal Your Christmas project is to snap a picture of your house as it is right now! Well, I couldn't bring myself to share my messiness as I rushed through work, gift wrapping, holiday crafting, and last-day-of-school-before-the-holidays that day. So, I decided to focus on my craft table (instead of my kitchen table) as it was at that moment! It was more fun to look at than my kitchen table any way!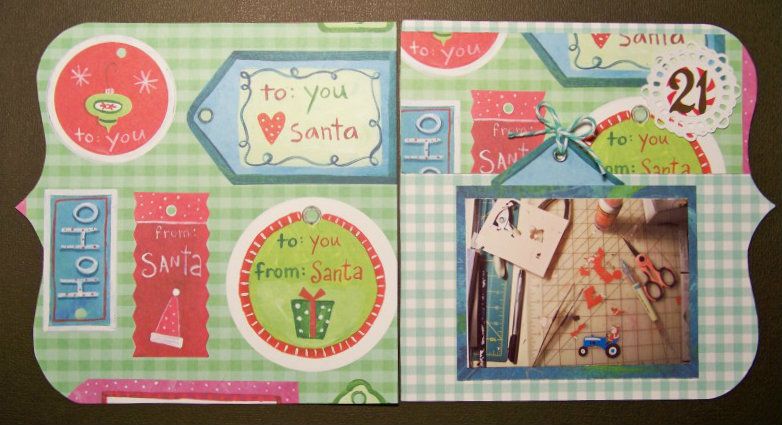 I cut a tag from the paper print and journaled the day's events on the back. The picture is my work space as I created a Santa on a tractor to go inside a secret hollow book that will be the packaging for a gift card.
Yes, this was a very simple page-- simple out of necessity as it is crunch time! I suspect the rest of the pages will be very simple as holiday activities kick into full gear, I am still making gifts, and now we add extra masses and the round of Christmas visits begin! So many kinds of fun but definitely not enough hours in the day!
So, what was going on in my craft room that day? The same thing that has been going since just a few minutes ago: secret hollow books were being created for gift cards!
Personally, I love gift cards-- I like getting them and giving them, but they are so impersonal and can seem to be so last minute. To make them more thoughtful and to combine them with something handmade and personal, I used what I learned last month when I made my first
secret hollow book
to create a presentation for them.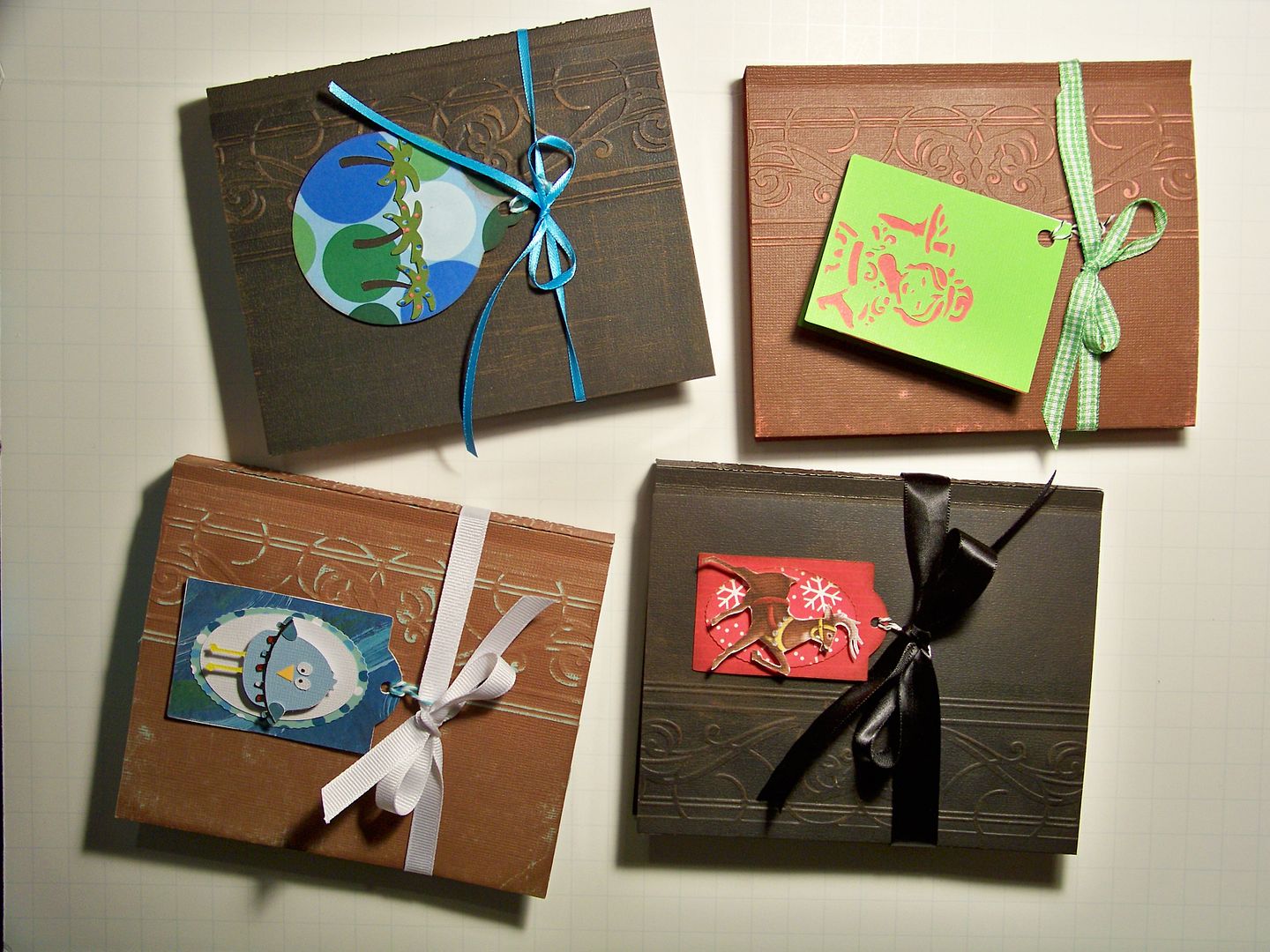 To see my tutorial on making this type of project, along with my cut sizes and links to where I originally found this idea, click here!
Using the same cut sizes for the book I created before, I made these. The gift cards are attached with Velcro so they can be removed without damaging the book.
Santa on a Tractor--
I used Country Life and hand-cut Santa's suit to cover the body. The head is from Christmas (solutions).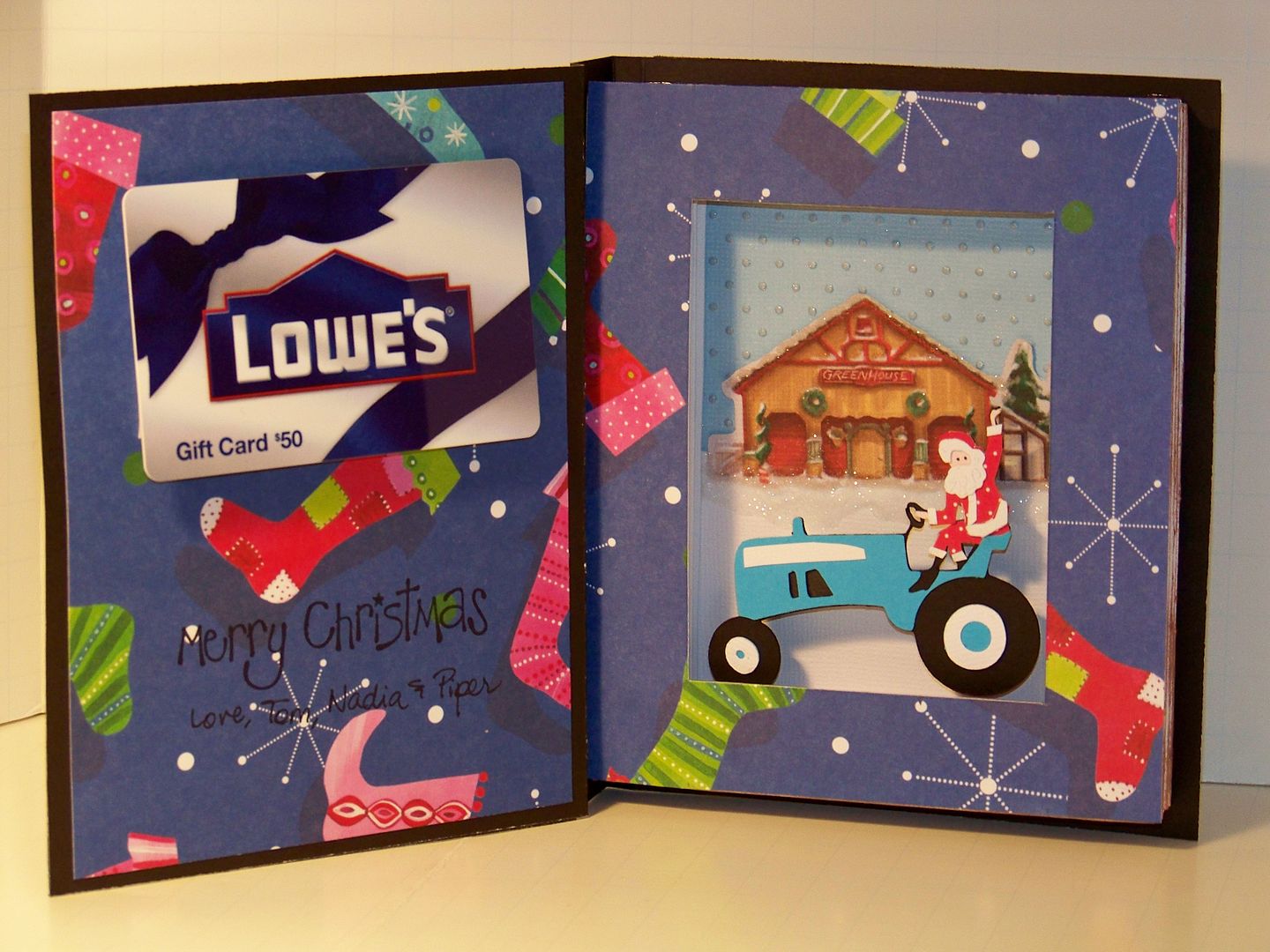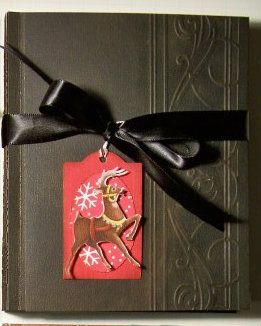 Santa on Vacation--
Santa is from Jolly Holiday. The sun is from Doodlecharms.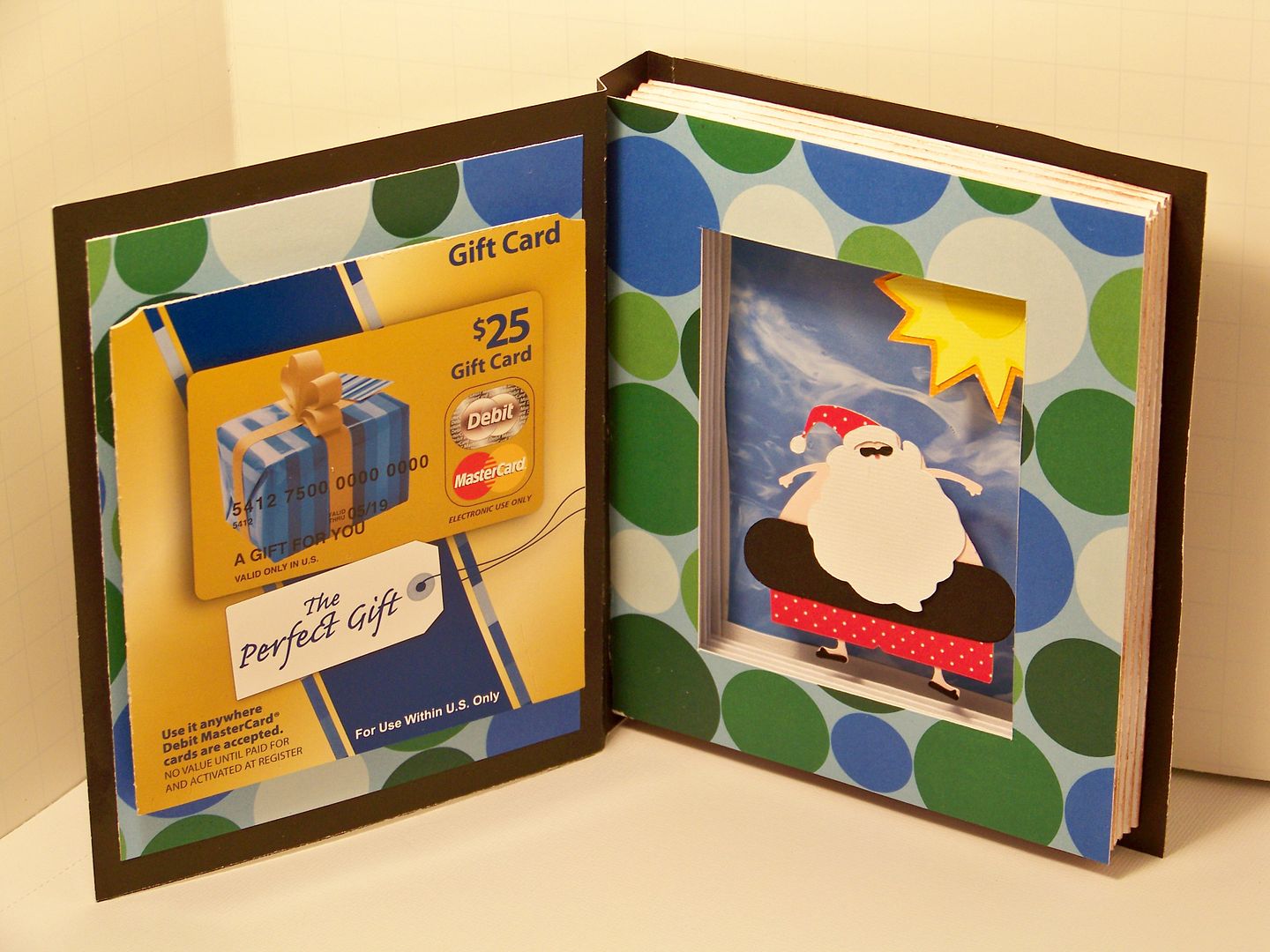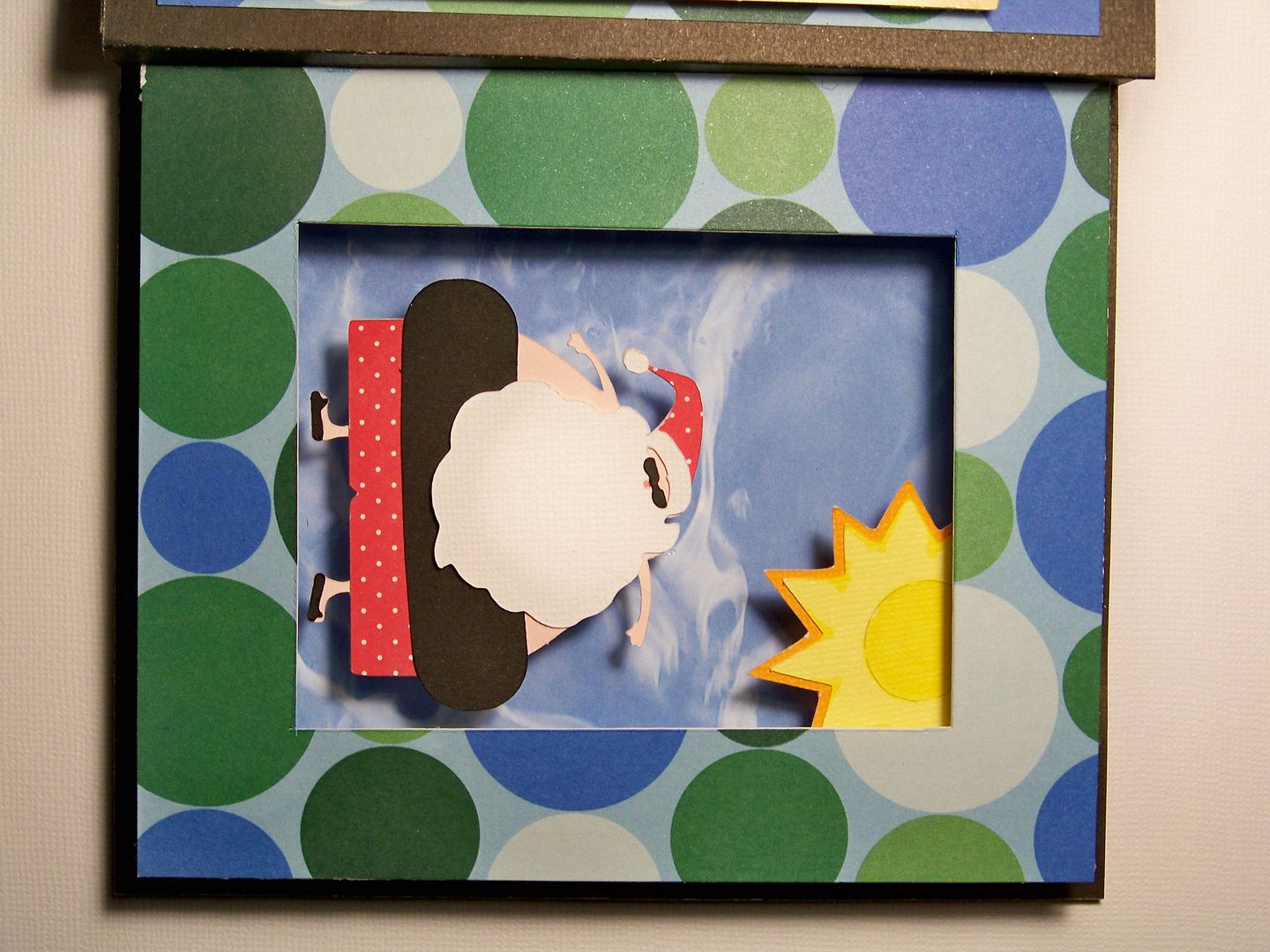 Mrs. Claus Waiting for Santa--
These images are from Quilted Christmas.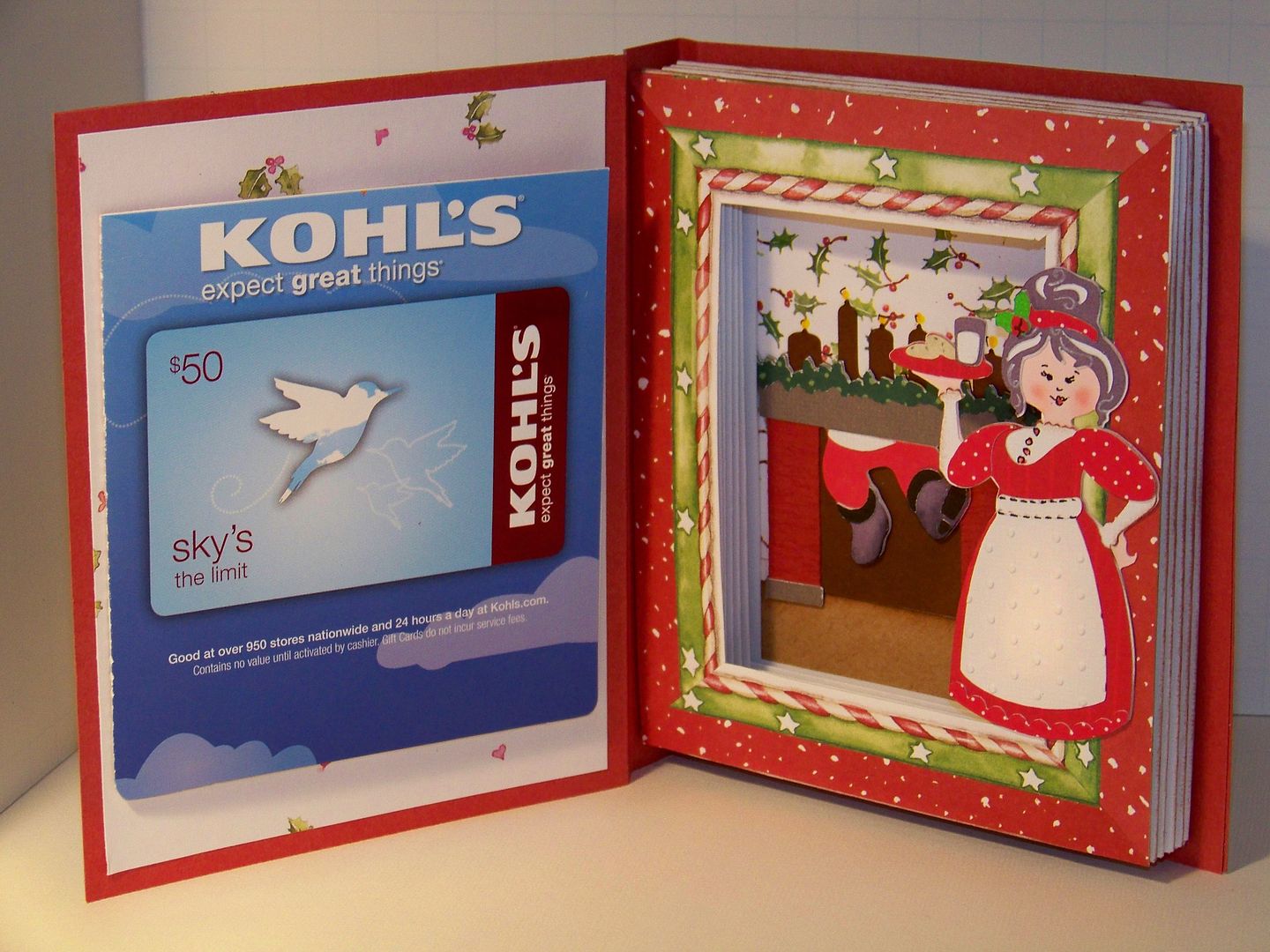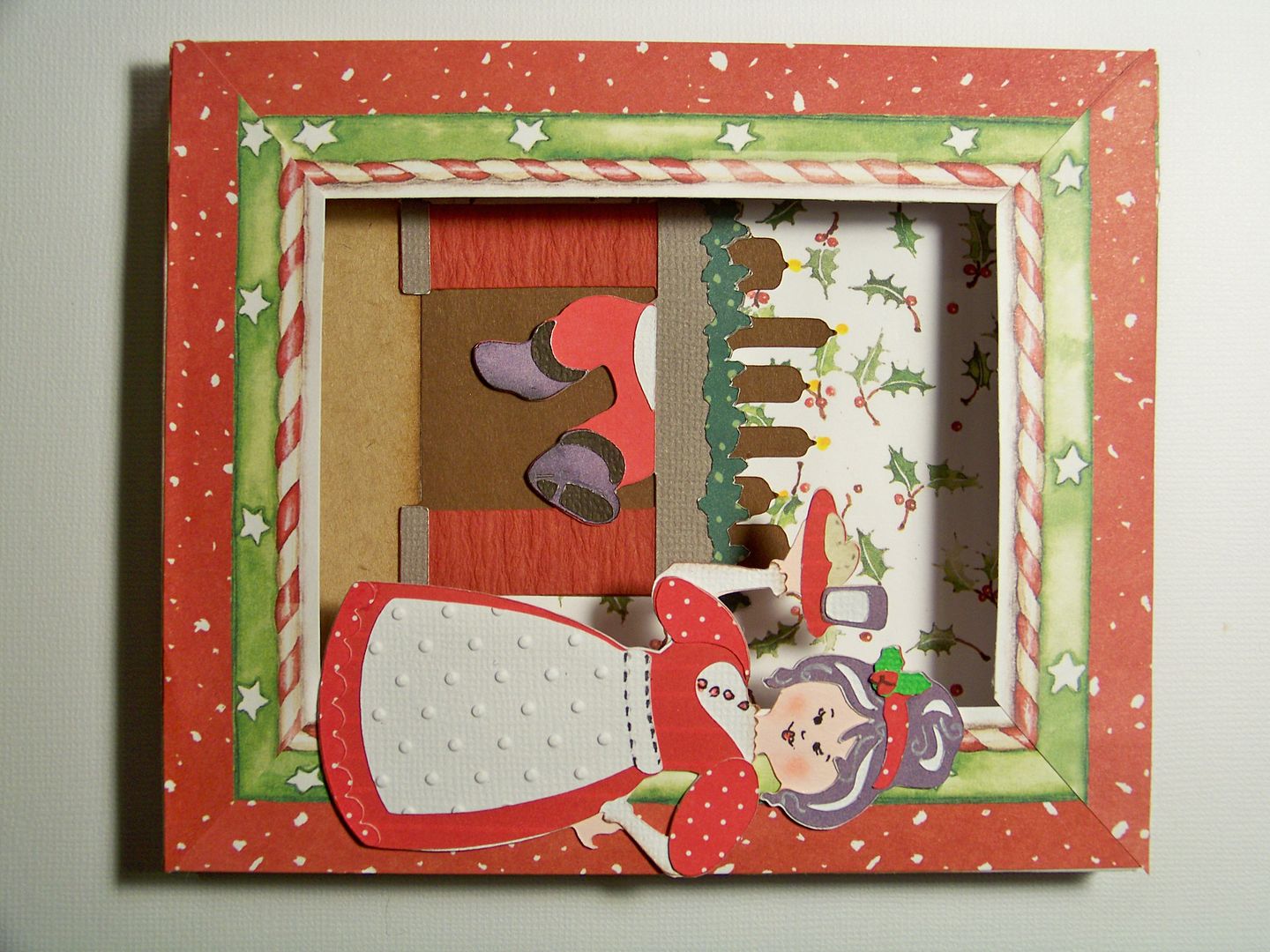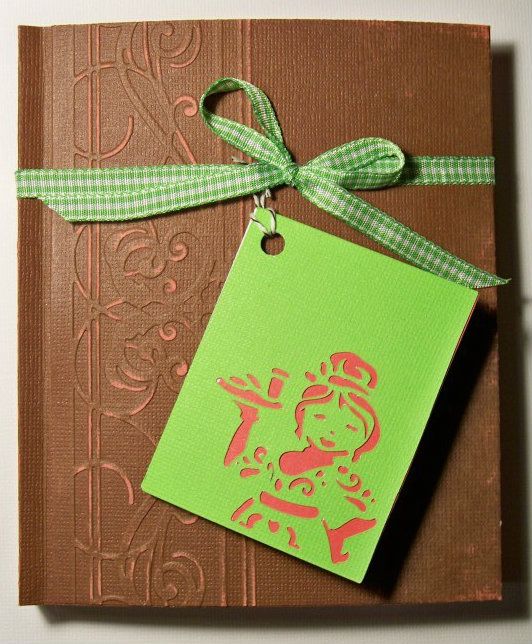 Birdies at Christmas--
This image is from Winter Frolic. The tag is from 3 Birds on Parade.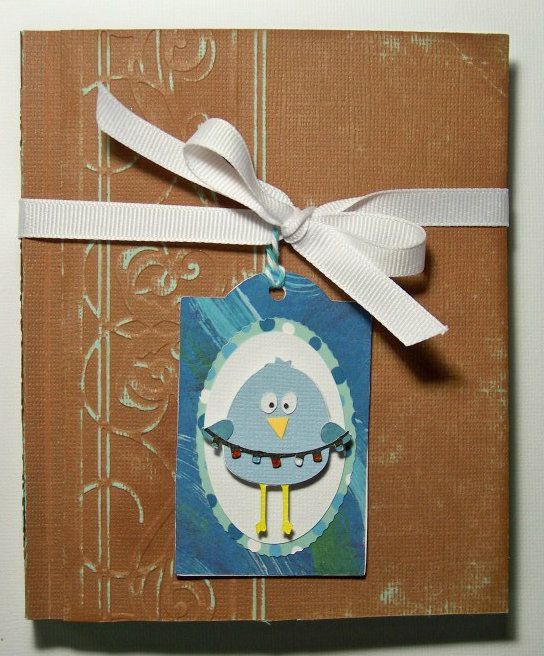 So I still haven't created yesterday's journal page yet... and we have our first holiday dinner this afternoon and I have lots of cooking and baking to do for it! Hopefully tonight, I can steal away long enough to get caught up!
Well, I have to get cookies in the oven and yes, I still have sewing to do, not because there is so much of it, but because I have been busy doing so many other things instead. It is starting to seem entirely possible that some of the little doll outfits I have in mind will not be completed by the 25th. *sigh*
Thank you for checking my blog post today! Christmas is almost here!!