As I hurriedly continue my gift making this month, I am still journaling my Christmas... sometimes with Shimelle's prompts, sometimes with prompts from our daily lives.
Here's December 13:
This day's pages include a Xerox copy of my daughter's letter to Santa. (The original was obviously mailed to the North Pole and was unavailable to use.) I created a pocket for that letter and a flap that will eventually hold a picture of some of the doll dresses I have been sewing for her. I will add that picture after Christmas since she is so interested in this journal; I can't risk her seeing the picture. The daily sewing has been such a big part of my time that I really wanted to include it and only on the 13th realized that I could add the picture later. Here's how it will look once the picture is adhered: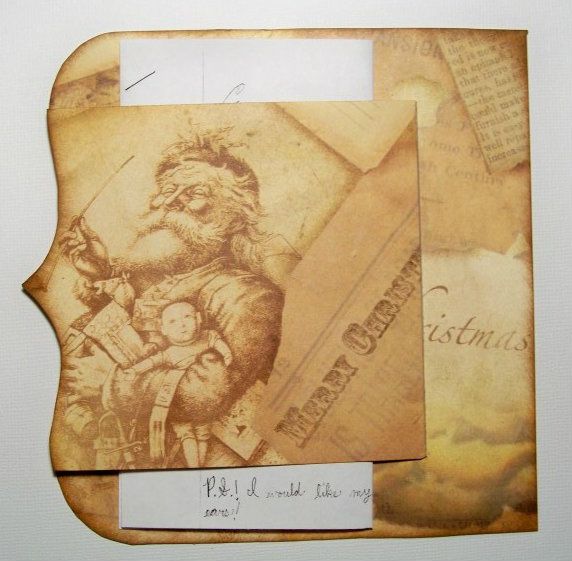 I included a tag that explained that the picture of 10-month-old Piper was one I found in some of my sewing things on that day.
December 14:
I have seen tons of ideas like this on Pinterest, mostly having to do with the first day of school or a birthday. I like the idea of capturing my daughter's interests this year. The journaling tag captured the day's activities.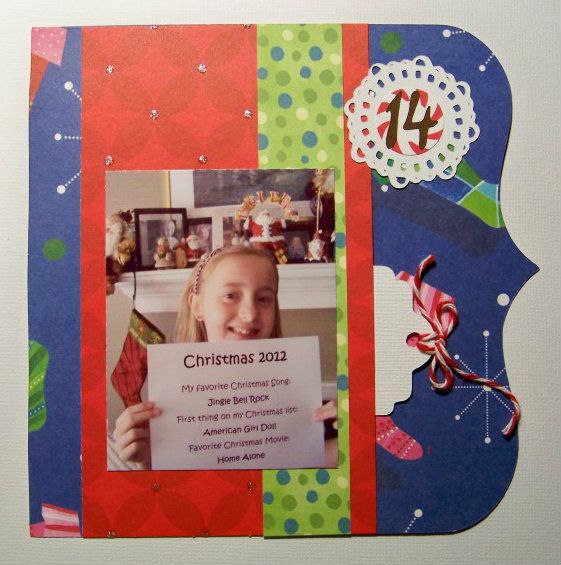 December 15: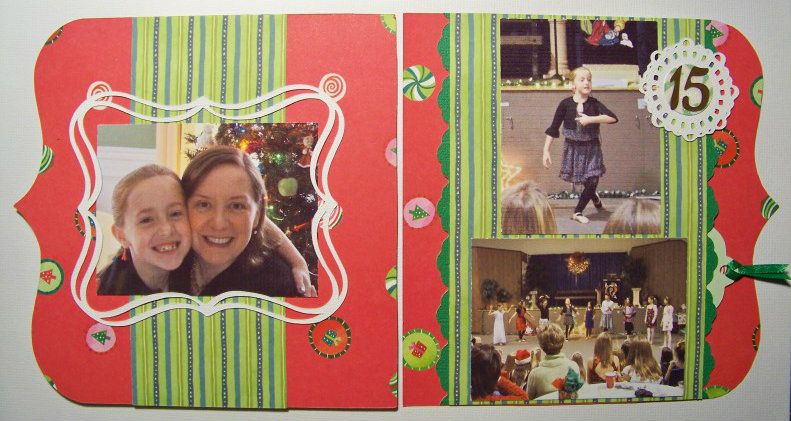 My husband took a picture of me and Piper. I have so few pictures of the two of us together because I am usually taking the pictures! I was so happy to have this one.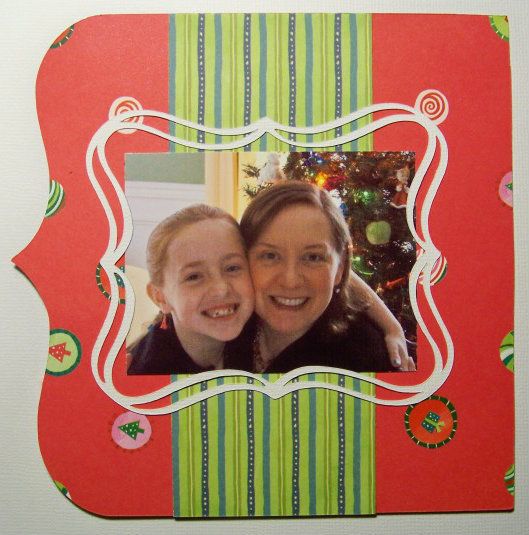 This day was characterized by an annual Christmas Tea that Piper's ballet school had. The girls performed seasonal dances with their individual classes and learned which ballet the school will perform in the spring. We were excited to hear that it will be Cinderella!! We were told it would be a hybrid of the traditional Cinderella ballet (where Cinderella travels to the Enchanted Garden) and the storybook versions (where Cinderella has a fairy Godmother). The woman who runs this school creates roles and choreography specific to the older girls' abilities (since they will have the leading roles) and specific to the classes for the younger girls.
During the Christmas Tea, Piper's class danced to the 'Twelve Days of Christmas'. Piper was Three French Hens. It was so much fun to watch.
Thank you for checking my blog post today! Since it is Sunday and my daughter is home, I will be working on Christmas cards-- yes, I still haven't done them. They have to go in the mail tomorrow or else I will have to make them New Year's cards-- haha!
Happy Third Sunday of Advent! Christmas is soooooo close!