Yesterday, I received the sad news that my Great Aunt had died. Aunt Sylvetta was my late grandma's sister. When I was a child, I remember taking day trips with my grandparents to Aunt Sylvetta's little place in the country. Unlike my grandma who didn't like to talk about certain scandalous family happenings, Aunt Sylvetta was full of stories. (I guess she knew that stories that were separated by a generation or more were no longer scandalous and became interesting or even exciting!) Trips to Aunt Sylvetta's always included taking long country walks with my grandpa (leaving Grandma and Aunt Sylvetta to catch up). He and I used to look for rocks to take home and spy Indian Paintbrush flowers. Evenings were filled with the sounds of the whip-poor-wills and eating her mile high meringue pies!
One of the few toys Aunt Sylvetta had was a cast iron toy stove. I remember playing with that little stove for hours! 20 years ago, I found a similar little stove and bought it just to remember those visits!
My December 7 journal entry was all about Aunt Sylvetta and I snapped a photo of my toy stove for the day....
I placed my hand-written journal entry for this day in an envelope I cut and adhered.
Moving backwards in my book, my December 6 entry was more light-hearted and focused on our cat, Feather. I used
Shimelle's
prompt for finding coziness in Christmas for my theme.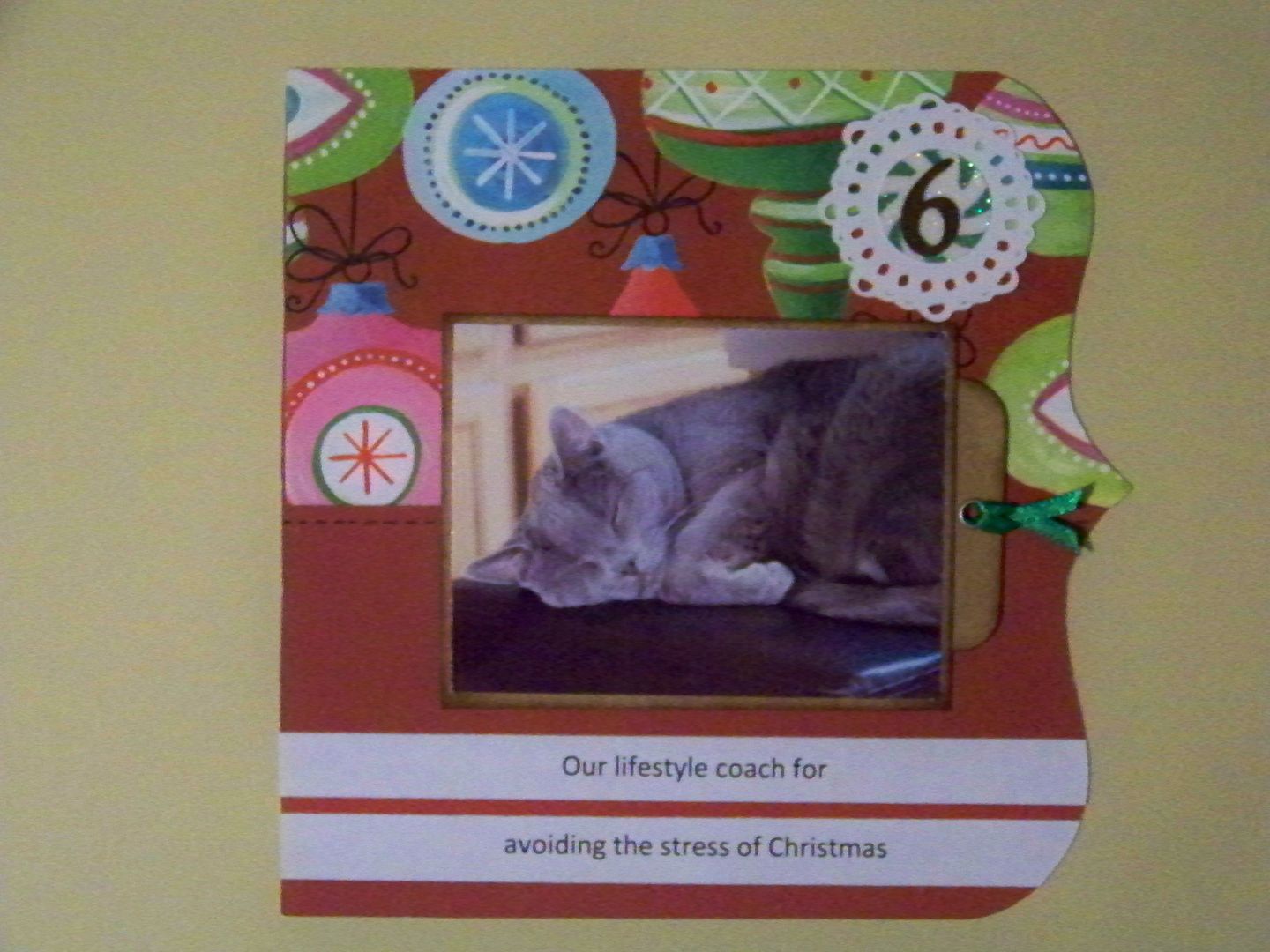 I used a printed paper for the opposite page...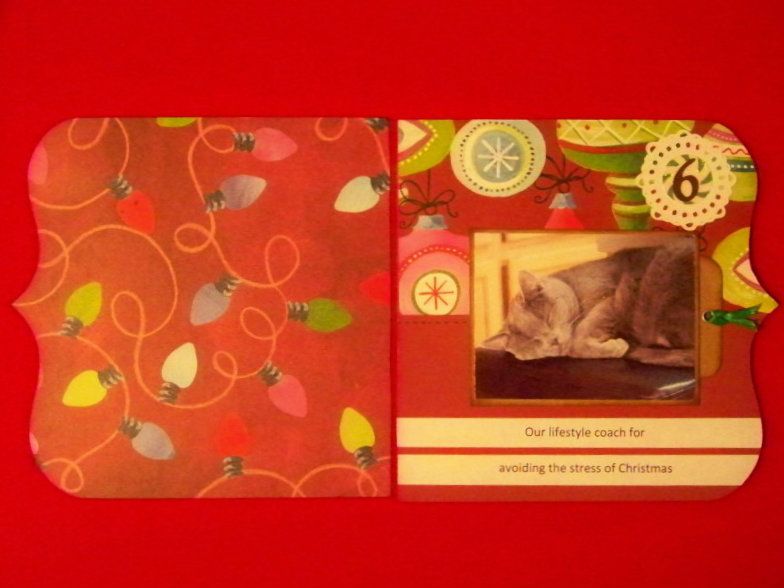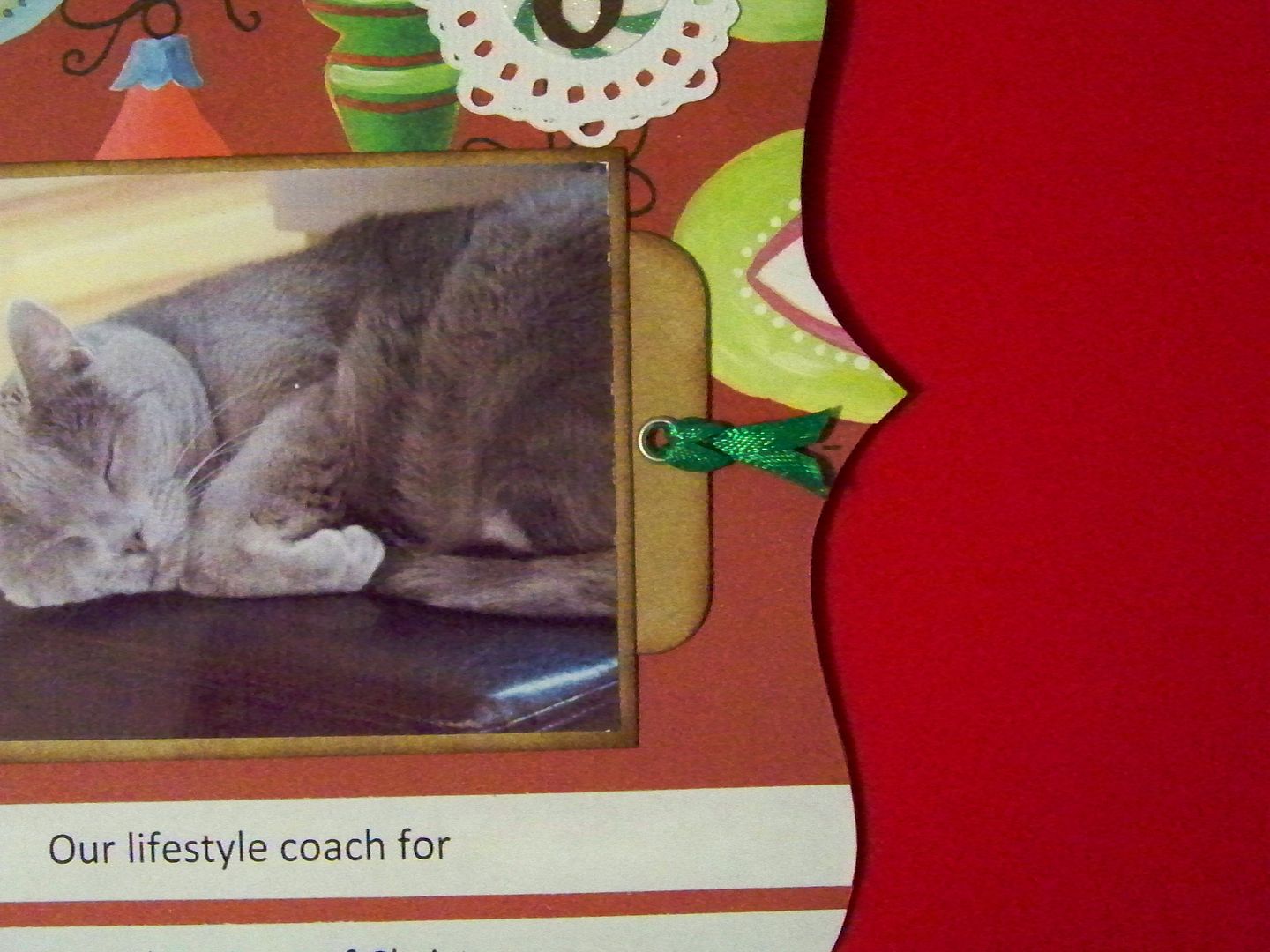 My December 5 entry was just fun, brought to me by my kiddo, Piper. Her classmates all have some sort of strange love affair with 'fuzzies.' On that day, she actually made a bunch to share with her friends. Her teacher also requested one, proof that the whole classroom is Fuzzy Crazy!
I used
Shimelle's
photo focus to take that out-of-focus tree in the background and the little fuzzy up close between my fingers. I also used Shimelle's prompt and wrote a letter to my future self. I loved that exercise and created an envelope that will be bound with the book pages; it will be between the December 5th pages in the finished book.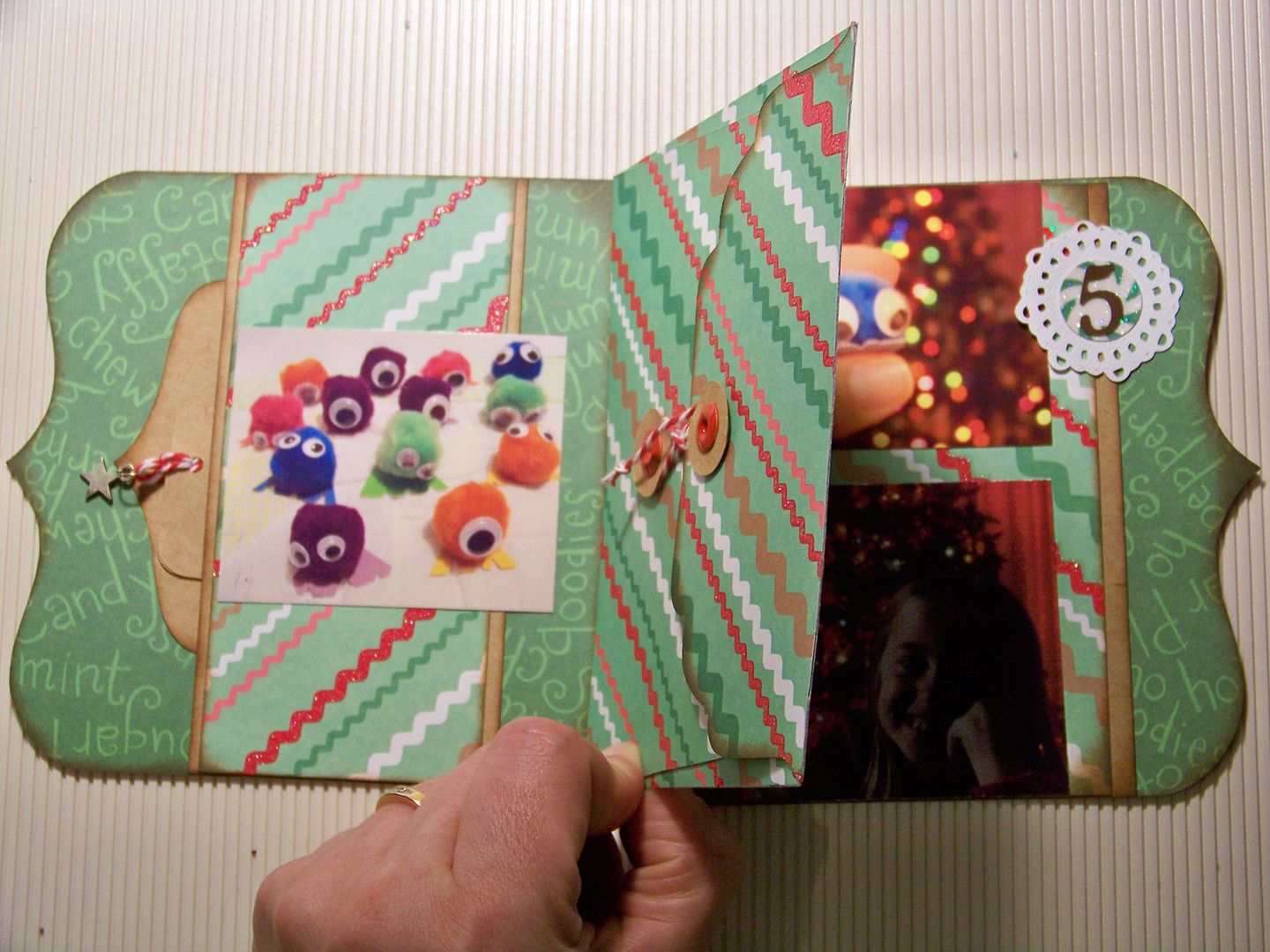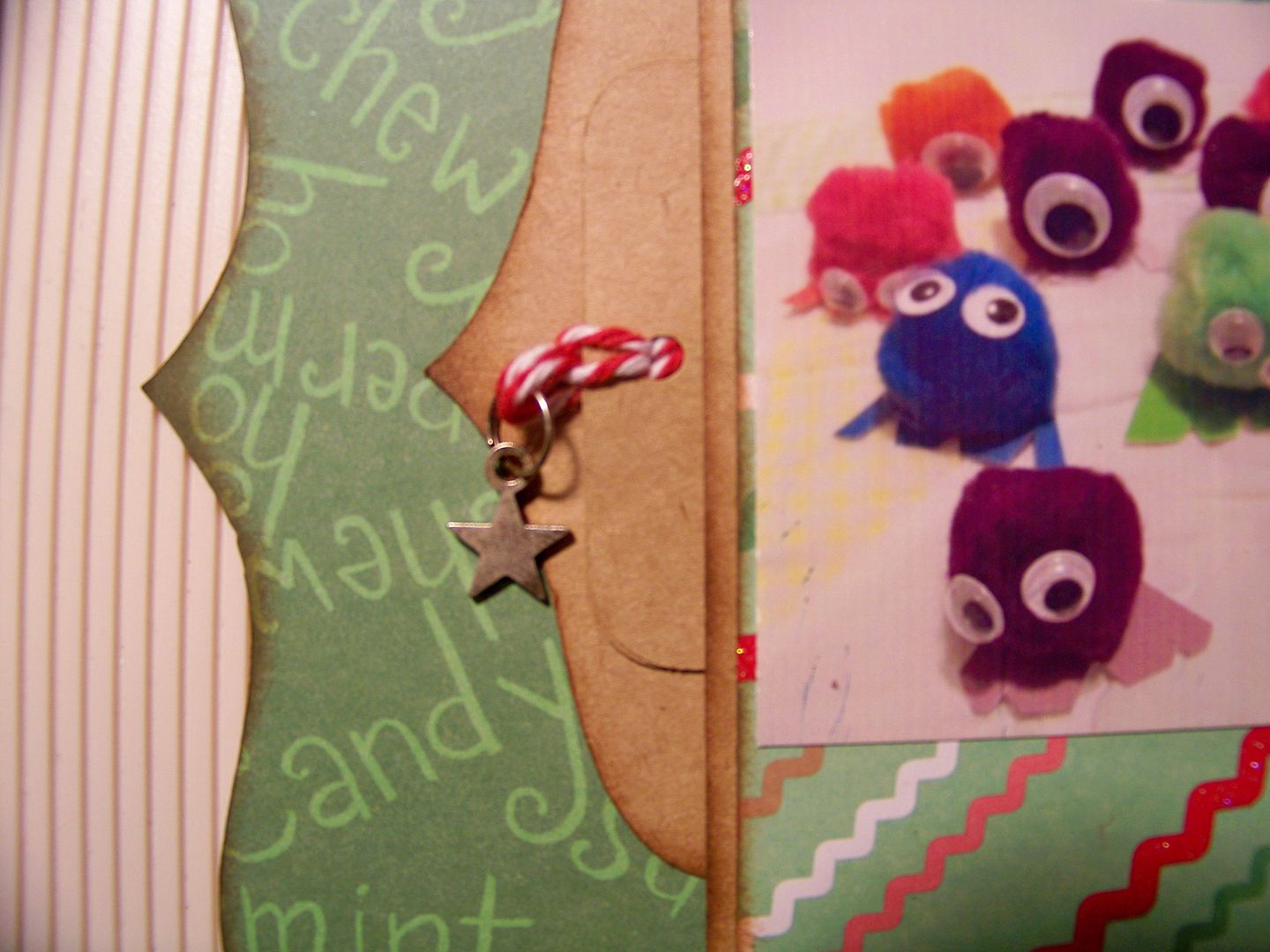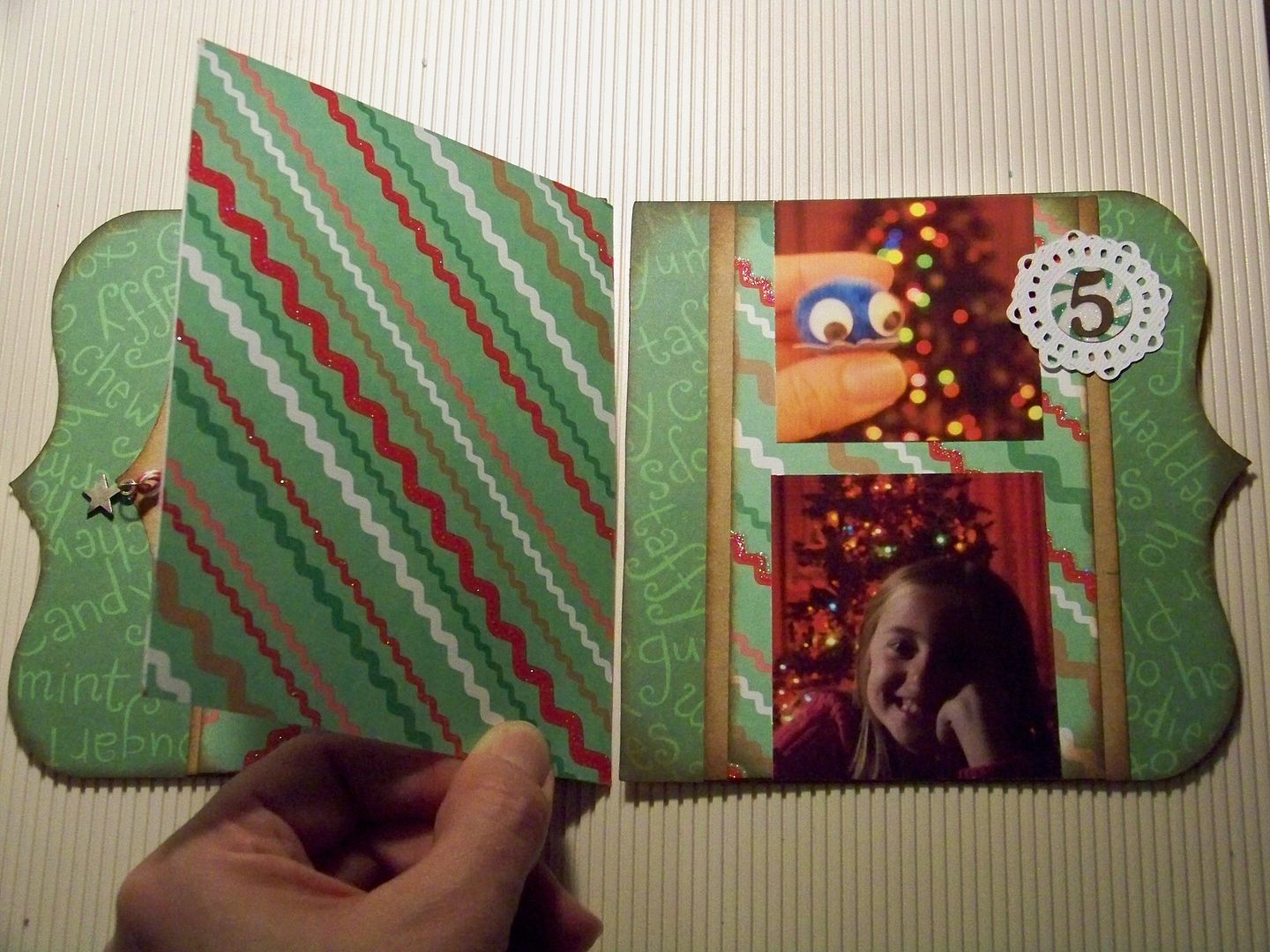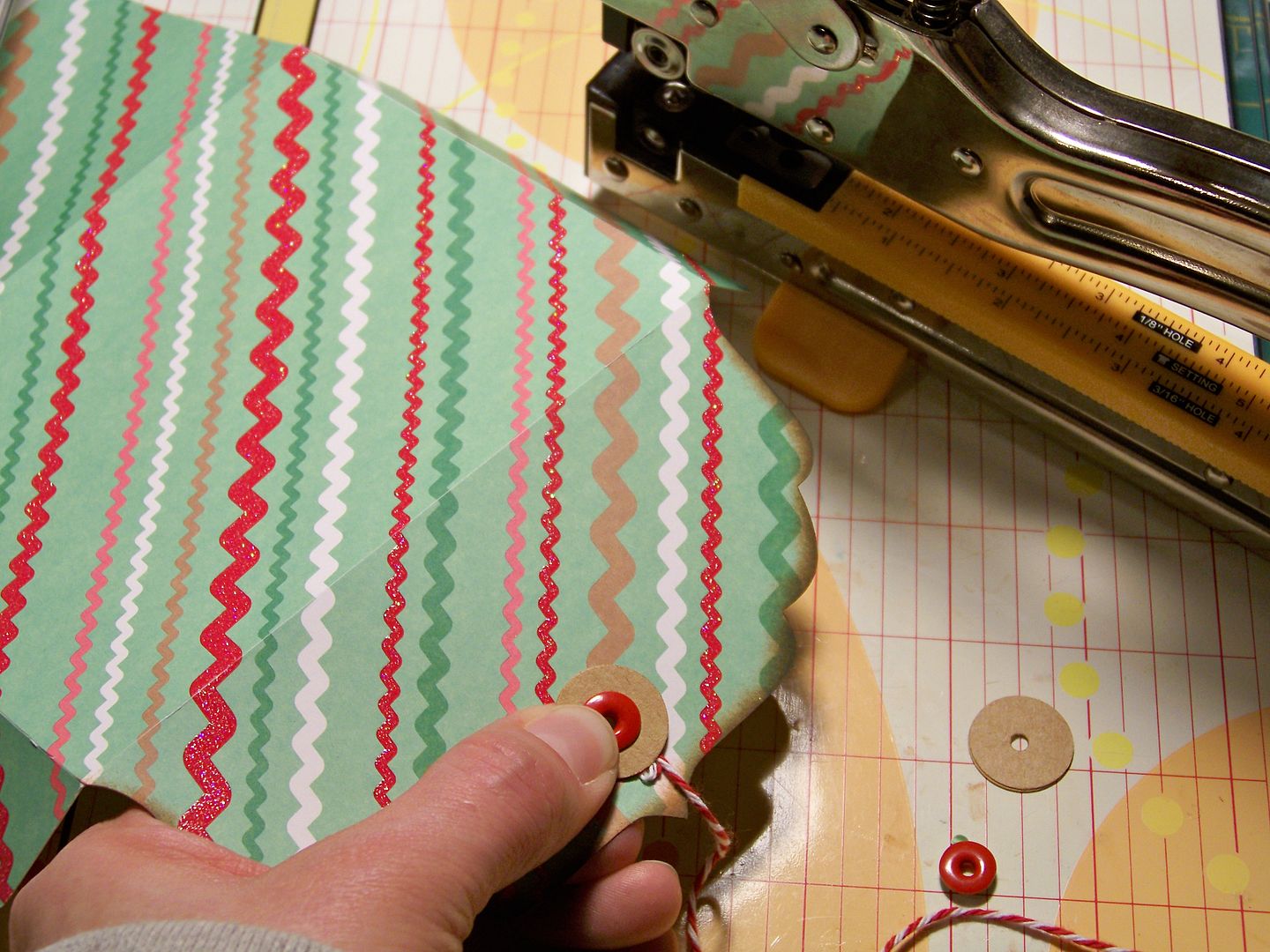 I used punch-cut circles, fancy eyelets, twine, and a Big Bite to make a closure for the die-cut envelope. Inking the edge of the flap helped to make the envelope relate more to the page it faces.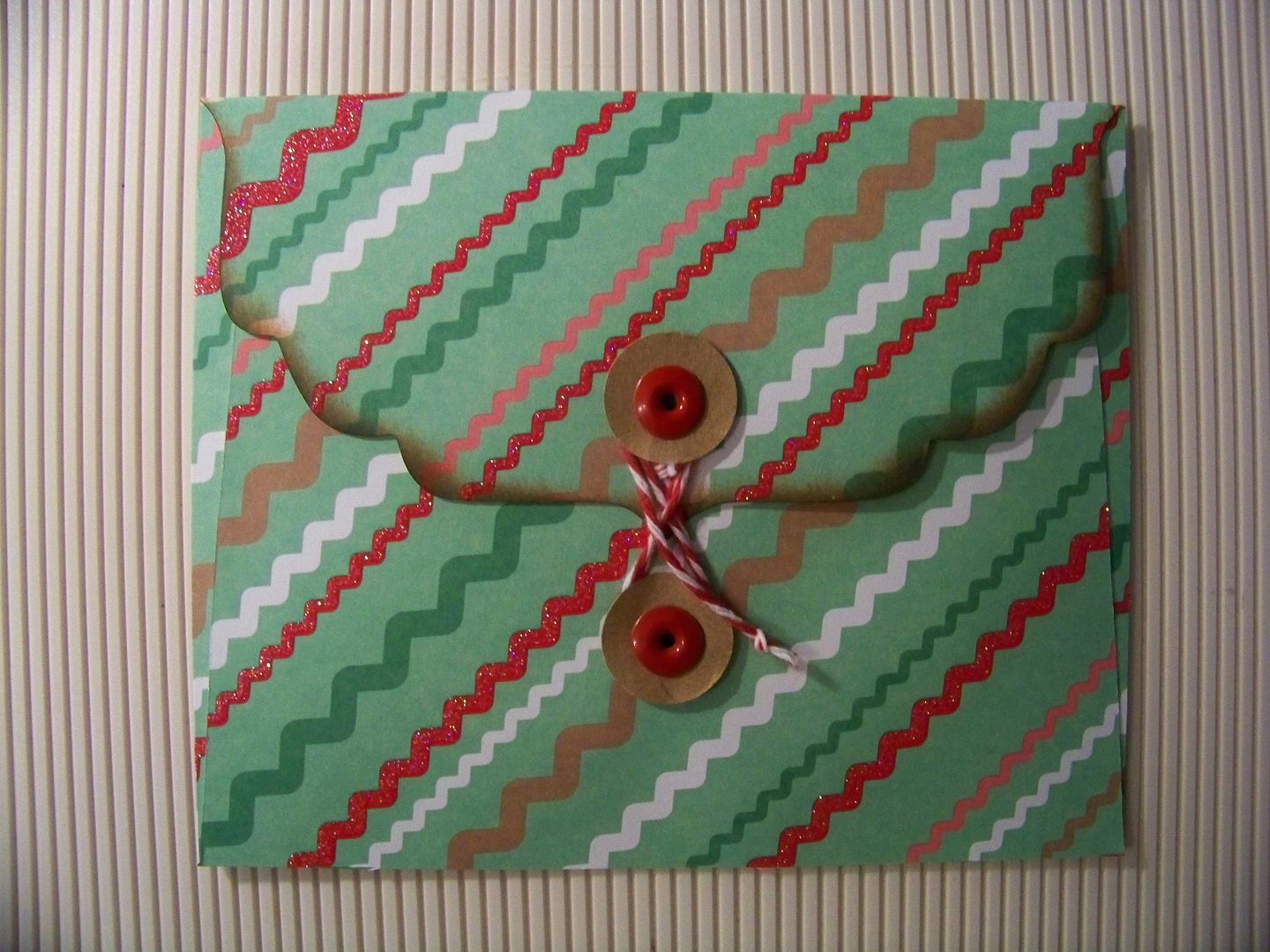 Thank you for checking my blog post today. This is a busy weekend with a company banquet... and a bittersweet one too as we celebrate the life and mourn the death of the last person of her generation in our family.
And on a sunny note, this is a photo of a tiny and shy Piper with Aunt Sylvetta when she was a mere 96-years-old.