I think this is cheating.... but I did it anyway! Sunday and Monday were "twin" days for me. I spent my time at the funeral home and rushed back to work on updating the books in the office. Even though Monday was our 10th wedding anniversary, our other obligations took the day. Because Monday seemed like a repeat of Sunday (aside from church services), I combined the pages in my journal.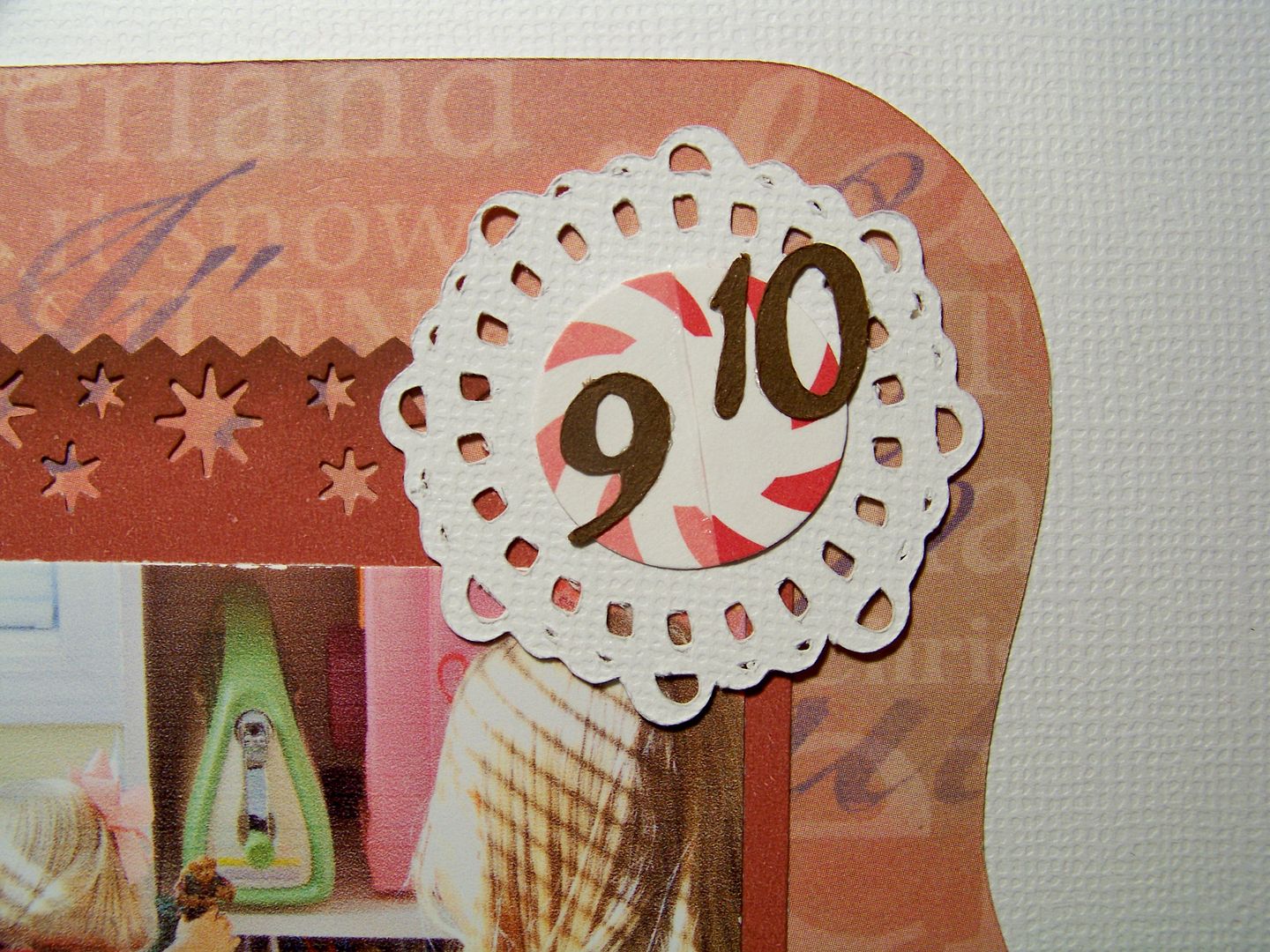 The main photo for this day is actually one I snapped the day after Thanksgiving. We put up our Christmas trees that day and my daughter, Piper, decorated her room, including this mini tree for her dolls. It cracked me up that she stood her doll up on a chair and I loved her imagination.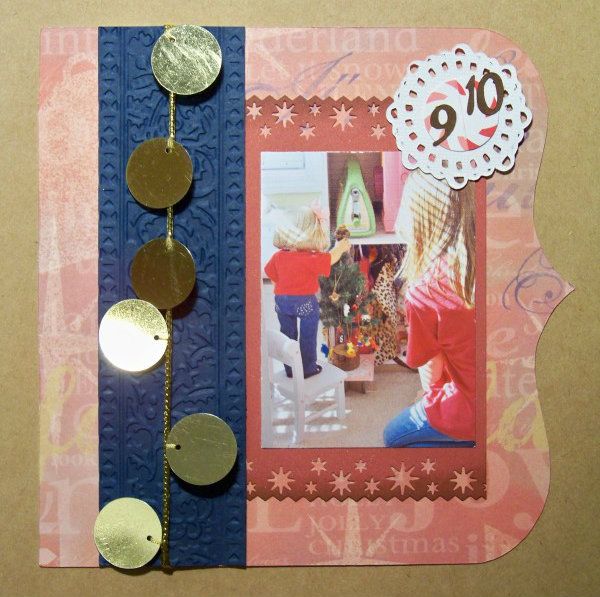 On the left page, I created a pocket to place a memorial card from the funeral and visitation for my Great Aunt that occurred these two days. I also placed a picture of Piper helping with one of the trees (a first) and a mini wedding picture (in honor of our anniversary). I made little hand-written notes on the backs of the photos. I love interactive albums so the idea that pictures and notes were tucked in (and can be easily plucked out and examined) really appeals to me.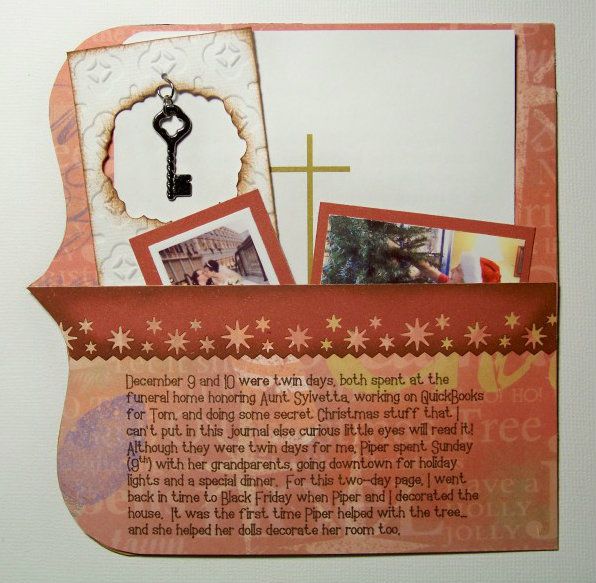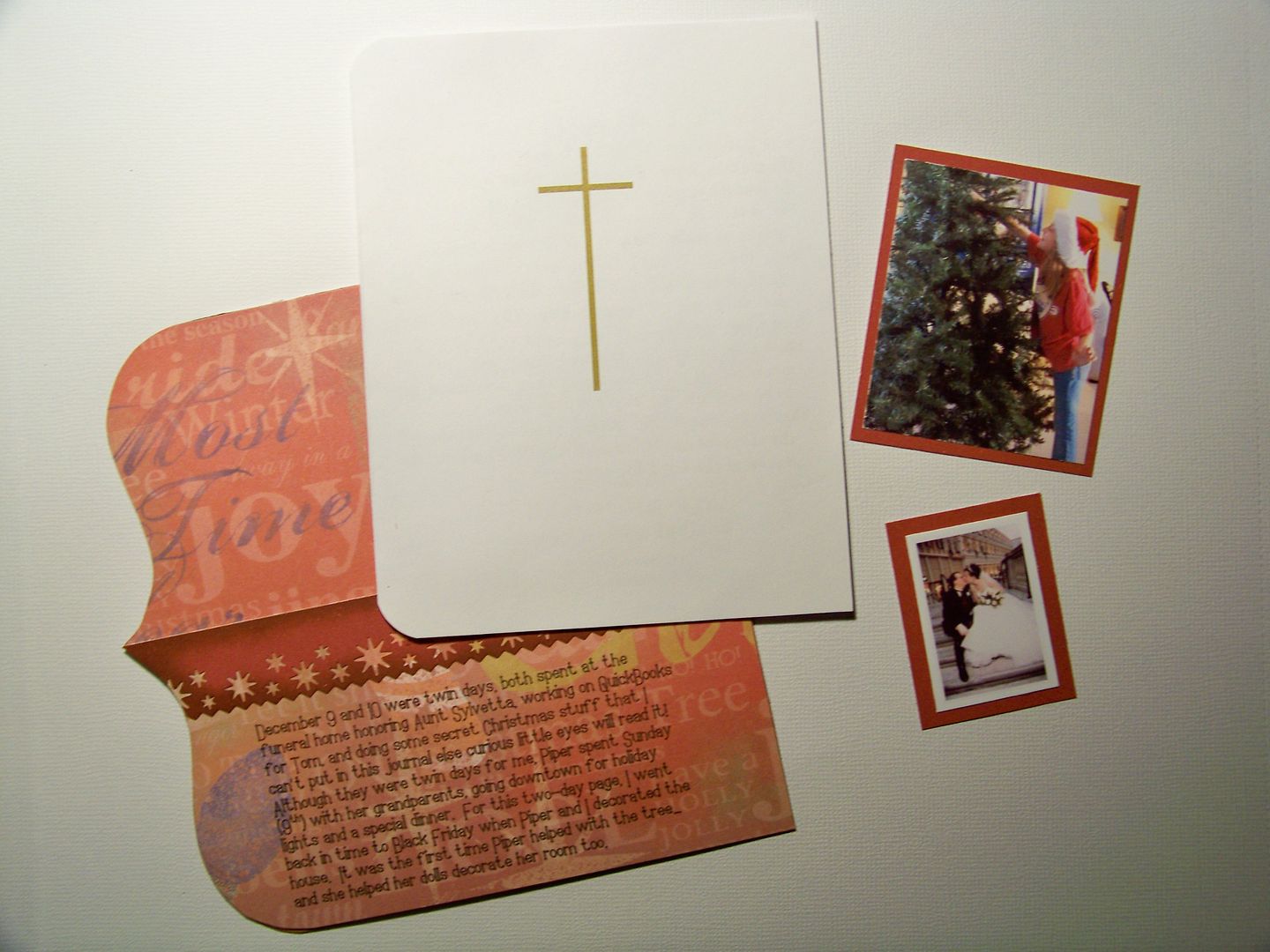 I made a little tag with a key charm and journaled my thoughts from the funeral on it. I learned during the service on Monday that my Great Aunt liked to write poetry. Some of her poems were read during the service. One of her poems was about painting happiness. I loved that image. I realized that choosing to be happy was the key to success in her life.
Thank you for checking my blog post today! I am loving how this journal is combining things that are meaningful to my family combined with the day-to-day things going on each day of the month. ...And I like the freedom to make my own rules on this book!